RTÉ hurling analyst - and current Laois manager - Eddie Brennan thinks there's a lot more to Waterford's predicament than meets the eye.
Barring a highly unlikely series of results, Waterford will formally exit the championship within a fortnight and will more likely than not finish bottom of the Munster round-robin for the second year running.
In 2018, they were decimated with injuries and had to forgo home advantage but neither of those excuses are available to them this time around.
The Déise have racked up a miserable total of 0-50 from their three championship games, saving their worst display for last weekend when they registered 0-10 at home to All-Ireland champions Limerick, losing by 20 points in the end.
The 2017 All-Ireland finalists have been so drastically off the pace that many have presumed - without appearing to know any precise details - that something has gone awry in the background.
Sunday Game pundits Donal Óg Cusack and Henry Shefflin speculated that there had to be "something going on" and Brennan added another element into the mix on Game On on RTÉ 2fm on Monday evening.
"Maybe not too many people are aware of this, I do know that some of the senior Waterford players were looking for Mattie Kenny," said Eddie.
"I do know that there was conversations had and for whatever reason, it didn't happen. You just wonder is that another thing to throw into the mix a little bit.
"Pat Ryan of Cork was also in the mix and there were other issues there. The question is - was Paraic Fanning the No 1 guy?"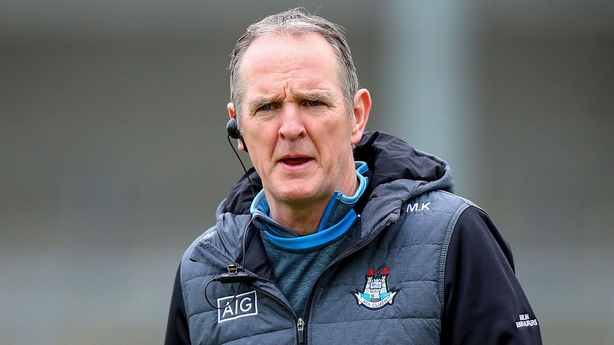 Fanning was appointed manager in 2018 after a lengthy appointment process. A former inter-county player with Waterford, he arrived with a decent pedigree, having previously managed WIT to Fitzgibbon Cup success and Mount Sion to a senior county title.
He was later involved as a selector with both Waterford and Wexford under Davy Fitzgerald. Things looked bright for the new regime as Waterford impressed during the league but they have faltered in the championship.
While not making any claims about the new coaching ticket, Brennan speculated that the Waterford players were struggling to adapt since the departure of Derek McGrath, a manager with whom the players were very comfortable.
However, the former Kilkenny attacker, who acknowledged he was used to the stability of Brian Cody's reign, argued that consulting with players was good but that they should not be allowed to totally dictate the process.
"Having an input from some your senior guys (in picking a manager) definitely helps. But I do think the tail can never wag that dog.
"Maybe some of the senior players saw this (appointment) as going off a different route. They were very comfortable in Derek McGrath's setup.
"If a county board are doing their business, within reason, they have to consult a few senior players and canvas views. If there's a huge issue there obviously that has to be dealt with. But I certainly think that players' job is to play.
"We saw something similar thing in Galway a few years ago and for me, it was some of the senior guys looking to prolong their careers in some sense. Maybe that's being a little bit harsh.
"But I do think the tail can't wag the dog. You have to find a balance probably but it just looks like all is not well in the camp. And that's something for county board, management and players to reflect on. I don't think it's something that can be parked at one person's door.
"Once you pull on your jersey, be it club or be it county, there has to be a sense of taking it to the max. The manager has to be a fit and the setup has to be a fit, I get that. But if you are genuinely interested in being the best you can be, and representing your club and county, you have a responsibility.
"And I just thought the Waterford players weren't at it. It's disappointing because there's massive potential there."