Next week GAA president John Horan is set to appoint the committee that will examine the future of the All-Ireland Football Championship and identify a structure to bring to a special congress later in the year.
Assessing the viability of a two-tier championship has been a key aim of his presidency from the start but Horan's preference for an 'A&B' style structure does not go far enough. The Fixtures Review Group should be looking to the senior, intermediate and junior template, with a complete overhaul of how the fixtures calendar is constructed to make the necessary changes possible.
The hurling championship, from Liam MacCarthy down to Lory Meagher, has shown the benefits of a multi-tiered approach with promotion and relegation.
The traditional calendar is no longer fit for purpose and sells most elements of the Association's membership short – particularly players.
If the games are not what they can be and if players are not at their best for club and county then the system is failing the entire membership.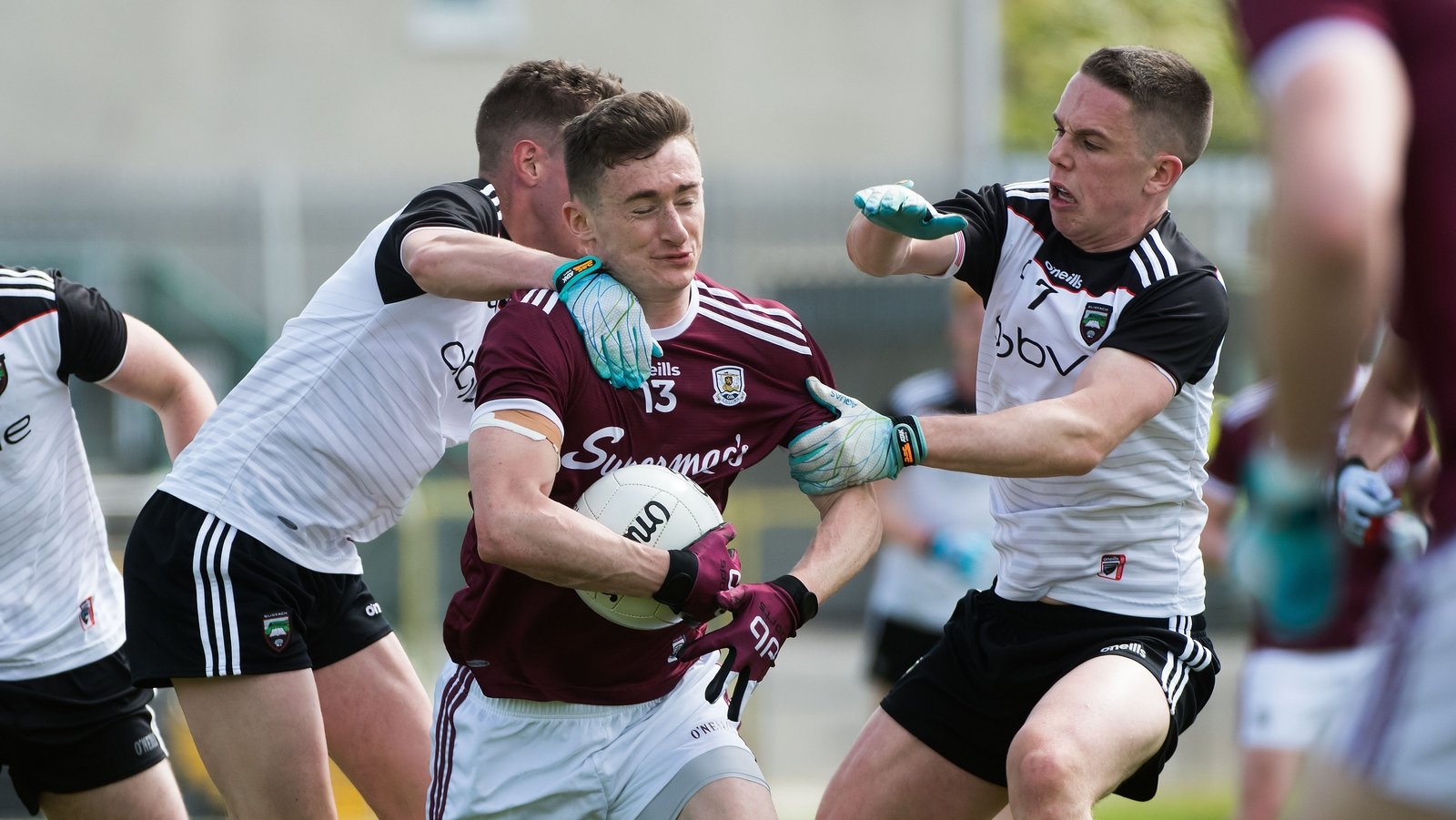 My draft proposal has the potential to eventually be fair to everyone. It cannot be perfect in everyone's eyes immediately but priorities that I focused on are as follow:
- Create a focussed and defined period when clubs would have full access to all players to prepare for their major competitions within a planned overall season.
- Condense the county season into a shorter but worthwhile timeframe.
- Protect or enhance the status of the provincial championships.
- Create more marketable and competitive intercounty competitions.
- Increase the game to training ratio for all players.
I appreciate that change is difficult and in the GAA often happens at glacial pace but if there is to be a sustainable solution that serves everyone then from the outset everyone has to acknowledge the following factors:
- Clubs cannot have their county players available for every game but should for the majority of their season.
- Clubs have to be respected for continuing to engage and develop every type of member.
- County football will continue to be the GAA's most marketable asset and everyone needs this to continue.
- The player must be at the heart of the decision-making process with regards to changing the calendar – tradition has served us well but may not continue to.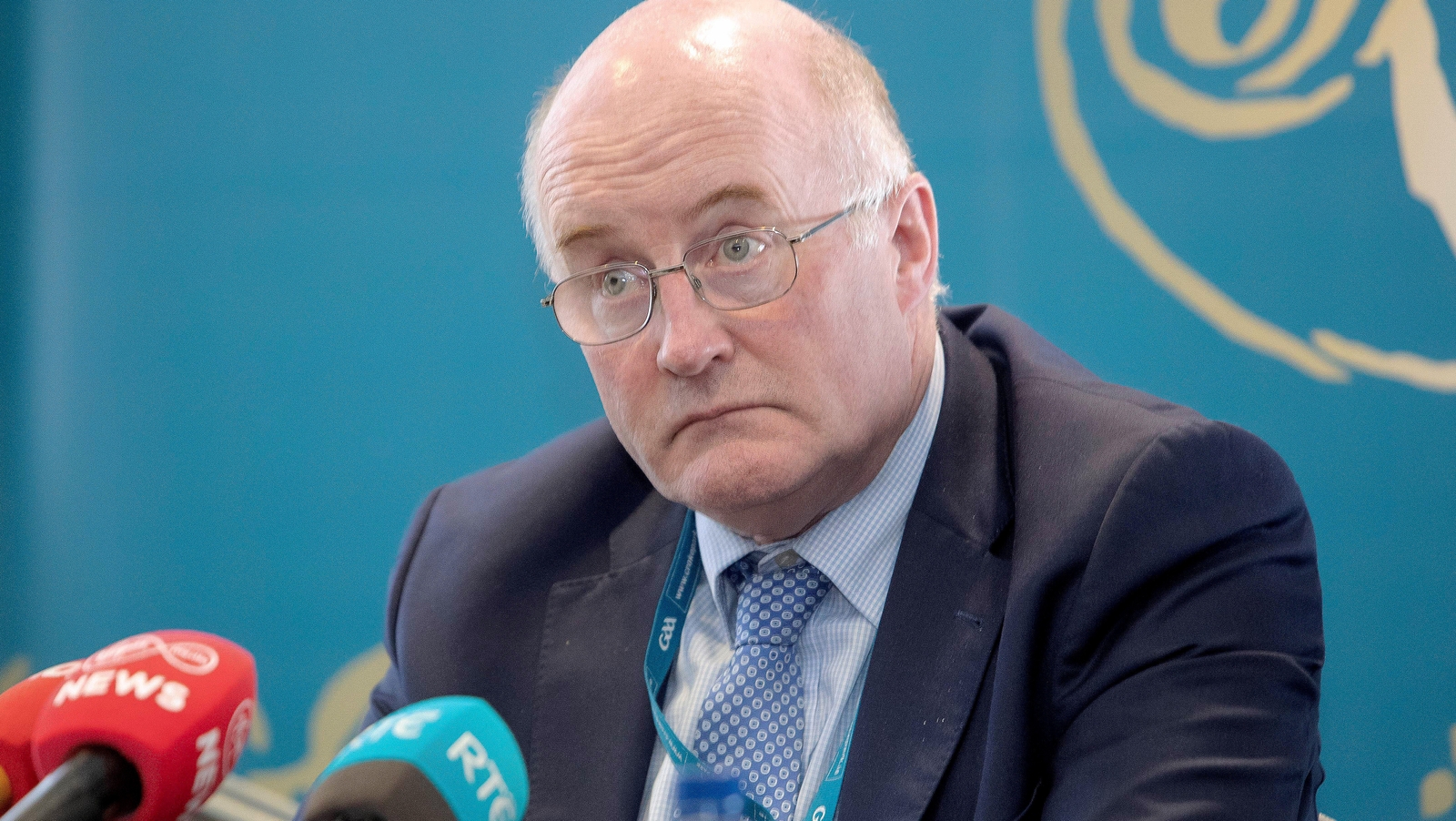 The benefits of the calendar are numerous: A Defined club season that runs for a minimum of six months and is completed in the calendar year, intercounty games take place between teams of similar quality, the Provincial championships are protected and every county has a route to Sam Maguire with the season running for between least four-and-half months/13 meaningful matches and six months/ 19 meaningful matches, with ten intercounty trophies on offer every season
There are other challenges not addressed in this draft. For example, if the competitive club season within each county runs from mid-April until mid-October then each county must be innovative with the early part of the year, when county players are focused on the county games.
Maybe its an opportunity for a revival of 7s football and there might be an opportunity to market a recreational form of the game for the first time in this period.
How club and county fixtures are balanced across a weekend is another challenge, particularly in counties with dual clubs.
This draft does not address the window for inter county U17 and U20 championships either. The solution of the latter may be midweek fixtures during April and May, during which players may not play senior football unless they forfeit the right to play U20.
This is not a comprehensive solution – the hurling factor is a major issue to be overcome in large parts of the country– but I believe it is a live working document that creates a solid road map to a sustainable solution. I have looked at other sports' models but there is nothing that approaches fitting with our environment so we have to create our own new environment.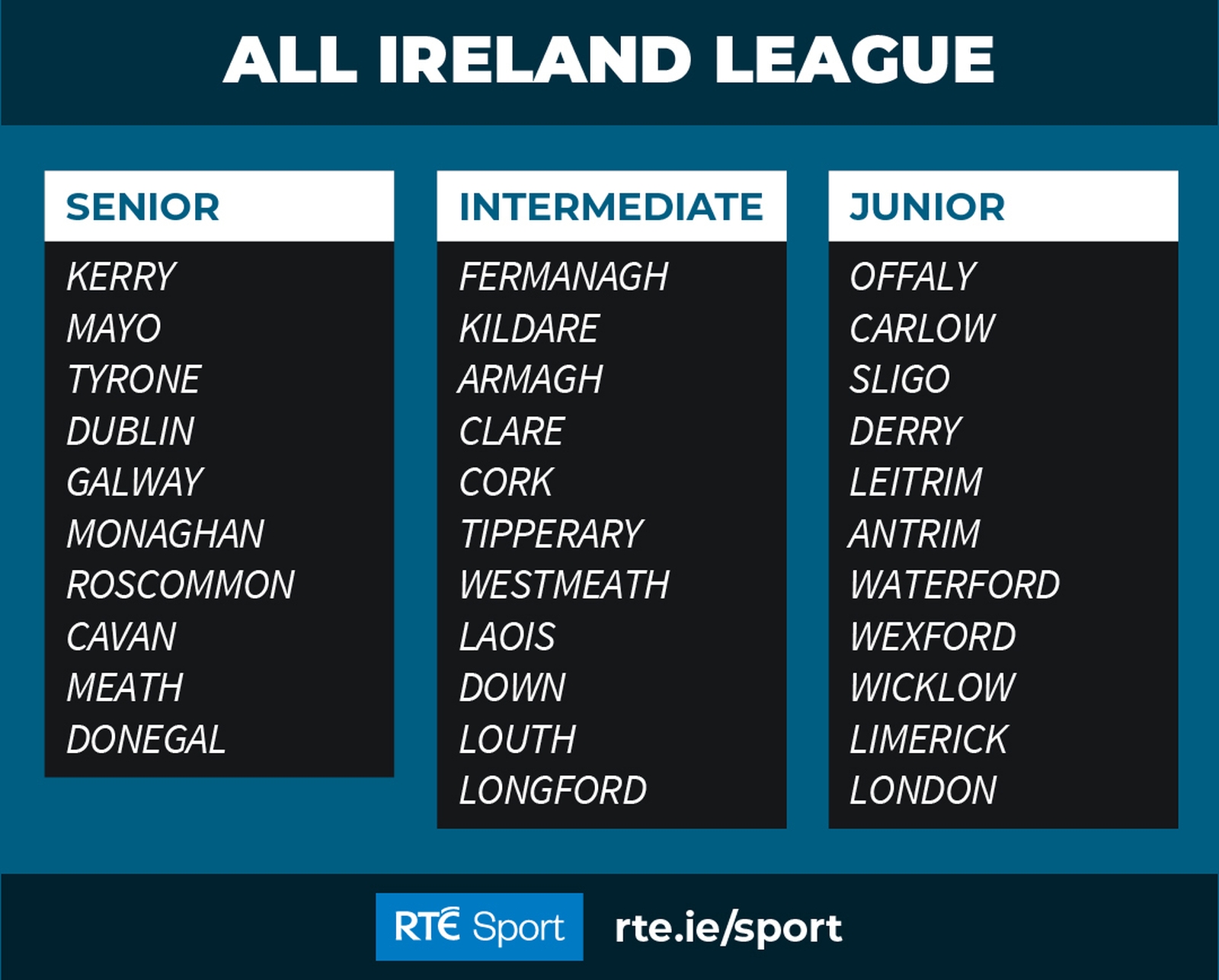 Inter-county Calendar
Using 2019 as a working template, this proposal would run the county season officially from the weekend of 4 February 4 (Provincial subsiduary competitions begin) until 22 July – which would be All-Ireland finals weekend.
Pre-Season Competitions
Counties compete across four weeks in their provincial pre-season competition as constituted by each provincial council (McKenna Cup, O'Byrne Cup, etc), Players named on Sigerson panels are unable to play in pre-season competitions until knocked out.
All-Ireland League Series
Teams are assigned to Senior, Intermediate or Junior Leagues and play each team once – home or away.
Top four in the senior league are seeded for the All Ireland Senior 1/4 final.
Top four in Intermediate and Junior leagues progress to respective championship semi-finals. Bottom two teams in the Senior and Intermediate leagues are relegated for the following season. Top two teams in the Junior and Intermediate leagues are promoted for following season.
Provincial championship winner in junior and Intermediate grade replaces league runner up for promotion if they finish outside top two.
Provincial championship winner exempt from relegation – replaced by team in eighth position of league if they are position nine or ten.
Team finishing fifth in Intermediate and Junior league will progress to championship semi-finals should a top four team qualify for the Senior quarter through the provincial series.
First place team in each league are Senior, Intermediate and Junior League winners for the year, with a trophy and team holiday accruing.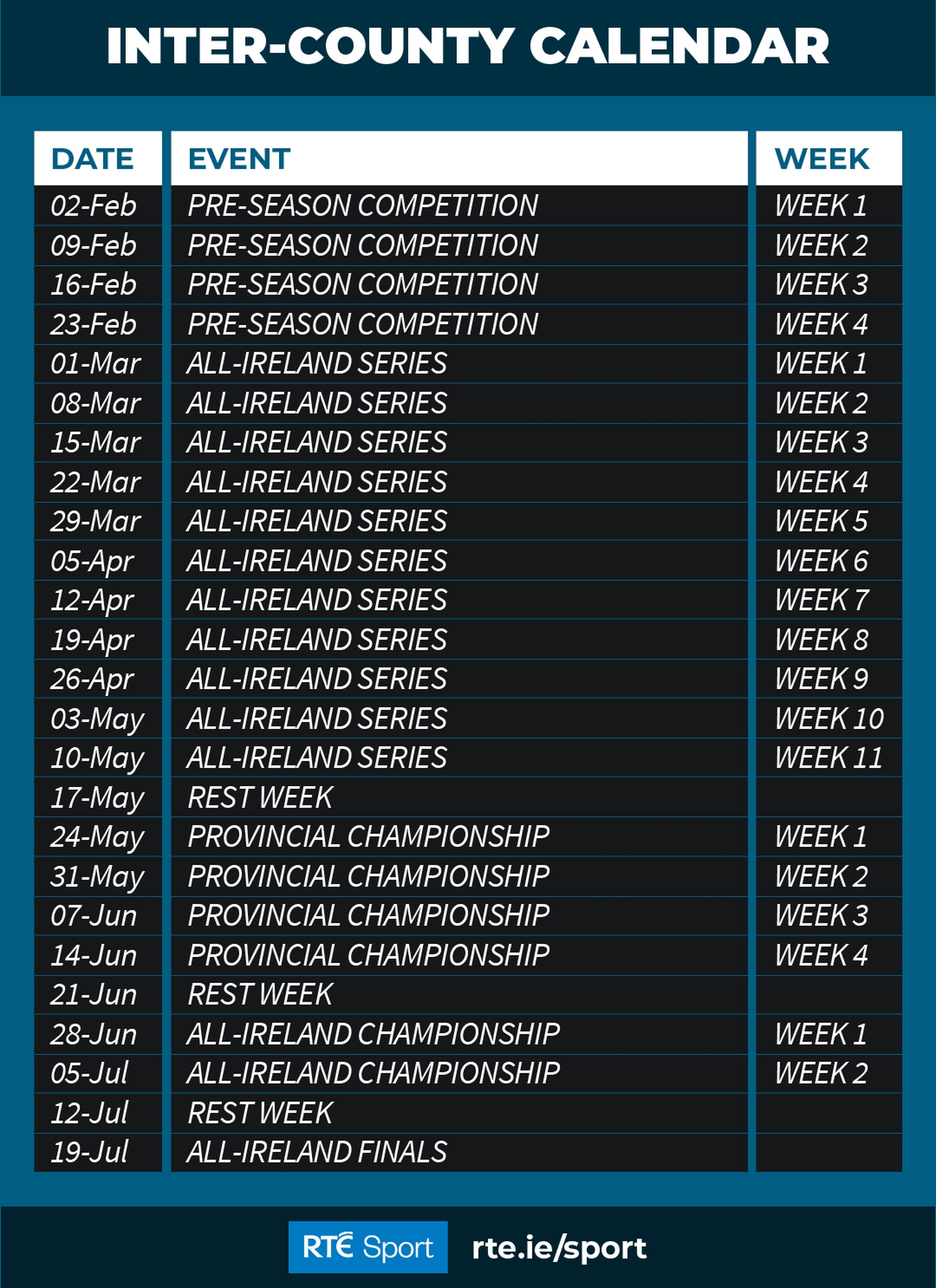 Provincial Championships
Each provincial council has four weekends to complete their championship. Each provincial championship will produce an unseeded Senior quarter-finalist.
If a provincial winner is already seeded for the quarter-final, the beaten finalists will qualify. If both provincial finalists are already seeded, the losing semi-finalists will play off for a senior All-Ireland quarter-final spot. If an Intermediate or Junior team win their provincial title, they qualify for the All-Ireland senior championship 1/4 finals.
In this event the next ranked team from their division replace the provincial winner in their original All-Ireland championship semi final, if they have qualified for one.
Alternatively, the Provincial winner is insulated from relegation and the next-placed team finishing above them in their division is relegated.
Post-Season (All-Ireland Championships)
Senior quarter-finals played in Week 1 as double headers in Croke Park. Four seeded teams play the four provincial qualifiers, with match-ups to be determined by a draw.
Junior, Intermediate and Senior semi-finals played across Week 2, with the Junior and Intermediate semi-finals taking place in provincial grounds. Pairings for all grades determined by league position, with first playing fourth and second playing third (or their quarter-final opponents in senior).
All three All-Ireland finals played following a rest weekend. Potentially Junior and Intermediate on Saturday and Senior on Sunday.
All replays are abolished with the exception of the three All Ireland Finals.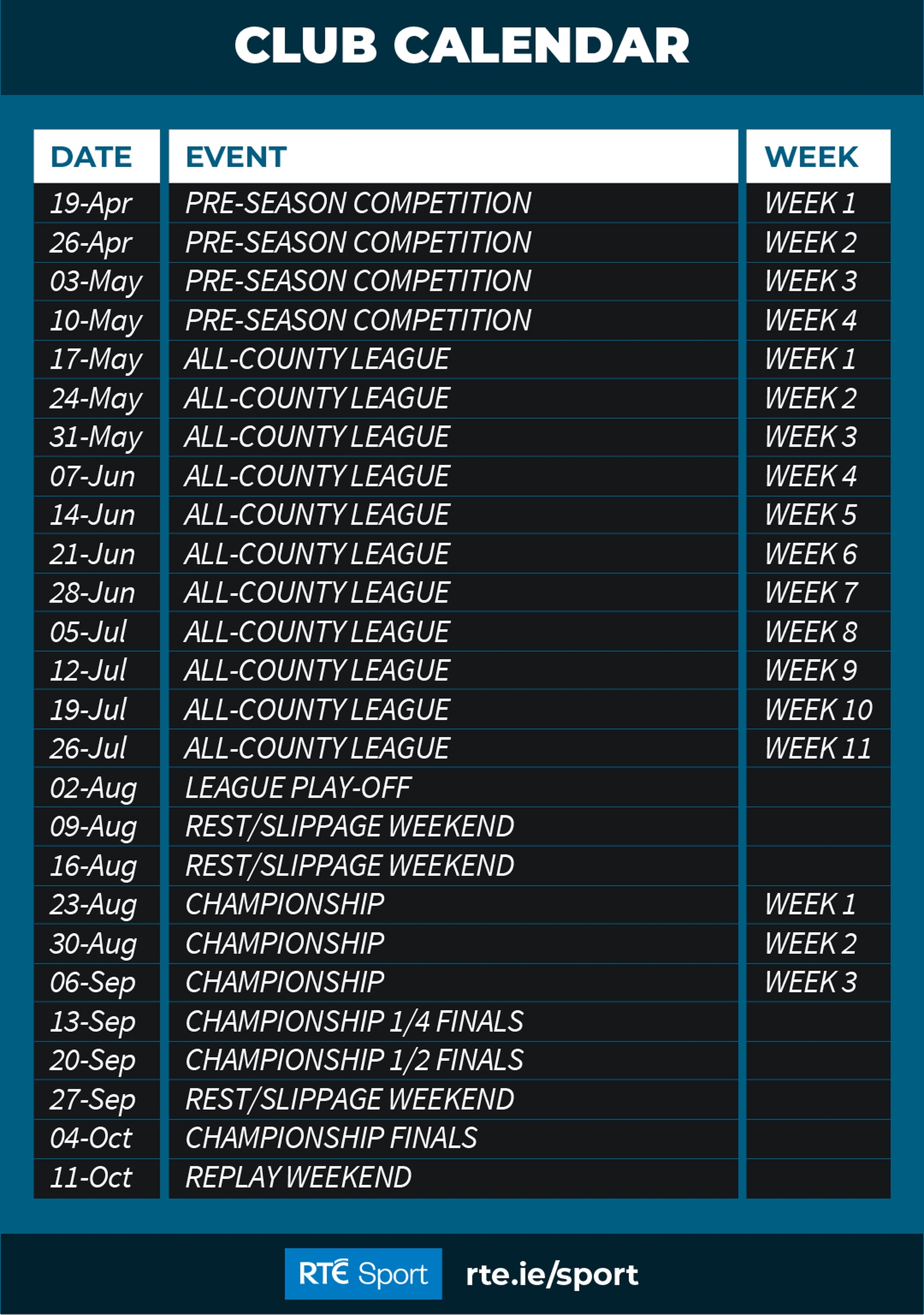 Club Calendar
To ensure a club season of at least equal duration to the county season, elements of competition will have to be progressed without the participation of county players.
The CCC in each county are required to fix club games weekly and ensure that leagues are structured to ensure that a club's league status cannot be compromised without their county players and championship games not go ahead without county players available.
This proposal will use the example of Armagh as a typical season structure fit with the proposed overall national calendar and which can be adapted whole or in part for this purpose.
Pre-season Competition
This will be used by clubs to prepare for approaching leagues and may integrate neighbouring county clubs. County panellists will be unavailable for this competition.
All County Leagues
This competition will start on the grace week following the completion of the Inter-county All-Ireland League series and a week before the beginning of provincial championships.
County panellists will be unavailable for the opening weekend and thereafter only if not included in match day 24 each weekend.
Leagues are scheduled to last three months. The majority of clubs will be without county players for less than a month. Counties reaching an All-Ireland final will have players available for the final third of all county leagues and play-offs.
County Championships
This competition is scheduled to begin in late August and counties will have eight weeks to run off their preferred format - with groups of four determining semi-finals and relegation play-offs preferable. But counties will have their own preferred structures that will fit into the timescale and allow for hurling.
Club provincial and All-Ireland series will begin in mid October and have 8 weeks to complete. December will be a closed month for competition with the exception of the All-Ireland club final on the opening weekend. All Ireland Club championships are complete in the same calendar year.
Kevin McStay and Colm O'Rourke will be among a special panel on RTÉ Radio 1's Saturday Sport , which will be examining the future of football and championship structures.