In the whirlwind world of Kyle Hayes, there's no better way to relax than doing a bit of farming on the family's dairy spread near Pallaskenry in County Limerick.
Only 12 months ago Hayes was just another talented teenager dreaming of big things in hurling, hoping to make his mark and win All-Ireland medals.
Fast-forward a year and he has more than done that; with a Celtic Cross, an All Star nomination and the Young Hurler of the Year award already to his name.
He gets recognised out on the street now, nothing that bothers this laid-back 20-year-old, and there is a certain amount of pressure, internal and external, on him to deliver again in 2019.
I wouldn't have really used her as much as I should have. When I talked to her, she was savage.
So what does he do to unwind? Head out onto the land.
"I live on a farm at home so I kind of find that it's nice just to go out there every Saturday morning when you're playing Sunday and do a few jobs and just relax," explained Hayes, speaking to RTÉ Sport.
"Sure you've nothing but a bit of country air.
"I just find it relaxing; I wouldn't see it as work really. Just go out and do a bit of fencing there or if we're moving cattle or something I can just relax and take my mind off sport for a while."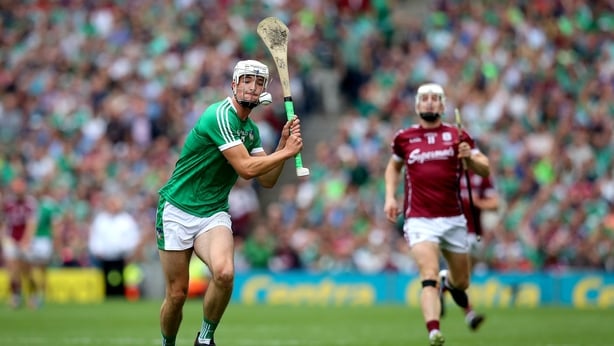 Farming of any type, and dairy farming in particular isn't easy and springtime can be an especially busy time with calving.
His two brothers work on the farm too and Hayes acknowledges that his status as a Limerick hurler means he's excused from the worst of the dirty work.
"It's fairly full on. The brothers probably are giving out alright but I've some bit of an excuse that I can use to my advantage," he said with a smile.
Asked whether he was deprived of sleep, up overnight helping with the calving he said: "No, I definitely wasn't! I was in getting my sleep. During the day maybe I'd show my face but sleep definitely comes first."
Limerick hit the ground running in 2019 when they won the Division 1 title in the Allianz League – a first in 22 years following a first Liam MacCarthy Cup triumph in 45 years.
John Kiely's young panel haven't taken their collective foot off the pedal and they have set a new standard for other teams to reach.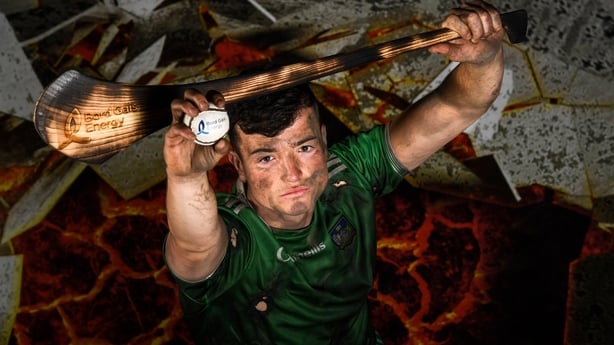 After the high of winning the All-Ireland, the non-stop nature of the celebrations before Christmas and the League campaign, Limerick's hurlers were delighted when April came around.
The GAA's club month offered a brief window for them to leave the inter-county bubble and they didn't train once under Kiely, giving them a chance to catch their breath.
Hayes even played a football game for Kildimo-Pallaskenry in April – 'more to keep the fitness up than anything else'.
One significant, though not widely noted change to Limerick's approach this year is the addition of Tony Óg Regan to the backroom team as performance coach.
The highly regarded Caroline Currid filled the role last year, having been part of All-Ireland winning set-ups in Tyrone, Tipperary and Dublin previously.
Hayes says he found talking to Currid a huge benefit to his game and added that Regan, who is a performance psychology coach, has been welcomed as part of the squad.
He said: "I would have talked to her over the months and the different ups and downs but I suppose I wouldn't have really used her as much as I should have. When I talked to her, she was savage.
"I thought she was very good and sort of grounded people. If you need that bit of grounding, she'd let you know. If you needed a bit of confidence, she'd instill that in you as well.
"She just got to know us over the two years and she really knew what you needed in certain situations.
"I've met with him (Regan) a few times and he's at nearly every training session in fairness to him. He's one of our own now I suppose," added Hayes, who was speaking at the launch of Bord Gáis Energy's #HurlingToTheCore campaign.
Follow all the hurling action this weekend via our live blogs on RTÉ.ie/sport and the News Now app, listen to live national commentary on RTÉ Radio 1 and watch live and exclusive TV coverage of the Munster SHC on RTÉ2 and the RTÉ Player this Sunday.