Referees in both hurling and football have been told to take a zero tolerance view on head-high challenges and to clamp down on illegal hand-passing in the Championship.
At the start of the season whistlers were instructed by Croke Park to issue red cards for any deliberate challenge above the shoulder.
This saw Clare's Tony Kelly sent off in the game with Tipperary in the first round of the Allianz League, a move which sparked controversy.
However, Croke Park are sticking to their guns and referees have been reminded of this.
Meanwhile, illegal hand-passes, which are seen as rampant in both sports, are to come under the spotlight and are likely to be penalised throughout the summer.
When asked was there a zero tolerance attitude from the GAA towards high tackles, Willie Barret said: "Absolutely zero." Barrett is Chair of the Referees' Development Committee.
"Anything above the shoulders, we've instructed our referees clearly, both in hurling and football, to issue a red card for a challenge that's a deliberate challenge to the head.
"One has to say that in the interests of health and safety for each player, there's an onus on the referee to ensure that the challenge is fair and there's a duty of care as well to your opponent.
"Therefore we would suggest that something we need to stamp out is the head high challenge in hurling and football. We need to absolutely stamp it out and we have clearly instructed our referees to do this.
"The sanction is a red card and that's what we're going to apply throughout the Championship."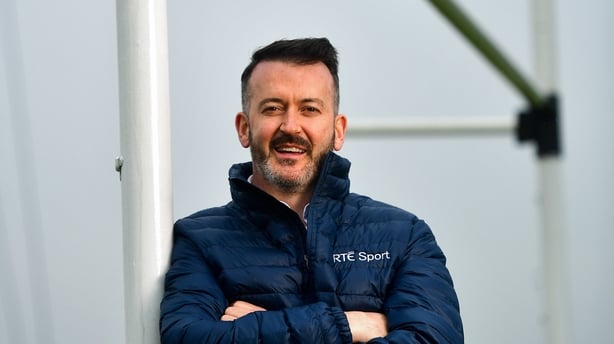 The GAA have explained to referees that players have a duty of care towards their opponents and that the player playing the ball will be protected.
Aggravating factors when it comes to high tackles include; if the tackled player has no opportunity to protect themselves, if an elbow, forearm or hurley forms part of the contact, if the tackler jumps or has two feet off the ground, the distance covered by the tackler and if the tackler has a realistic alternative to making contact.
Illegal hand-passing, where the ball is thrown rather than struck with the hand or fist, has been an issue in football for years.
But hand-passing in hurling has come under increased scrutiny in recent months, with players pulled up for throws.
RTÉ hurling analyst Donal Óg Cusack has argued that some people, including referees, simply can't see that there is a clear striking action because the skill is executed so quickly at inter-county level these days.
However, Barrett counters this by saying that if the action can't be seen by referees then it isn't clear and deserves to be pulled up.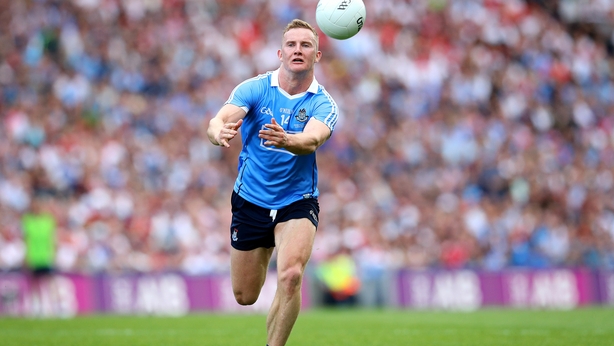 "We've looked at videos throughout the national league of players who have been penalised and situations that have not been dealt with properly as regards hand-passing," he said.
"We reiterated that message to our referees in a seminar a couple of weeks ago.
"Players are doing it rapidly alright but there is also a situation where they are doing it in such a way that it's not a clear strike.
"In one game in the League there was four penalisations of incorrect hand-passes. And I notice they were all in the first half. In the second-half we had none.
"So I think that we're trying to get the message across that clearly the refs want to see a striking action otherwise it's a foul hand-pass."
Barrett also stressed that it isn't the referee's job to 'let the game flow' or not slow it down by awarding technical fouls, explaining that it was the players' job to let the game flow by not fouling.
Follow all the hurling and football action this weekend via our live blogs on RTÉ.ie/sport and the News Now app, listen to live national commentary on RTÉ Radio 1 and watch live and exclusive TV coverage of the Munster SHC on RTÉ2 and the RTÉ Player this Sunday, with highlights of football on The Sunday Game on RTÉ2 and the RTÉ Player from 9.30pm.