Galway, with nine All-Ireland football titles to their name, stand third in the roll-of-honour list.
And while Kerry and Dublin lead the pecking order by some distance, the Connacht county's standing serves to highlight their footballing pedigree.
Traditionalists always looked favourably on Galway, with names like McDonagh, Colleran, Stockwell, Purcell, Fallon, Joyce and Donnellan underling periods when the Tribesemen were cutting a real dash.
Kevin Walsh's name could also be added to that list and the two-time All-Ireland winner is now in his fifth year at the helm of the seniors.
So far in his watch, much progress has been made and in 2018 the side went deep in both league and championship.
This summer, the Tribesemen have already entered the championship fray, but were less then convincing in seeing off the challenge of London in Ruislip.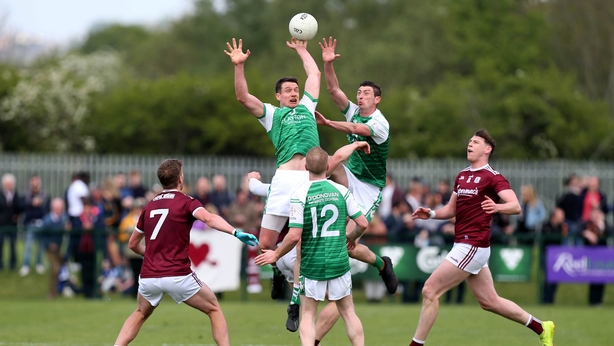 On Sunday, they head to Markievicz Park to take on Sligo in the Connacht semi-final.
For defender Gary O'Donnell, this new campaign only serves to crank up the pressure valve of expectation within the county.
He told RTÉ Sport: "Expectations are always high in Galway, in that if you don't perform well and don't get the right result, people won't be long in telling you.
"That's fair enough, we have a big tradition. We have nine All-Irelands, we need to perform.
"At the same time we are our own harshest critics. We know what we have to do."
Expanding further on the latter point, the Tuam Stars player added: "We are in our fifth year with Kevin. Every year has seen some improvement and last year we got to an All-Ireland semi-final and league final. We have to try and make the next step."
With Sligo consigned to Division 4 of the league after not winning any game in the spring, Galway will be warm favourites to advance to another provincial final but O'Donnell, not surprisingly, is taking nothing for granted.
"As you've seen from the weekend a lot of the lower division teams caused shocks and put in big performances.
"We are forewarned heading up to Sligo. If we are not at our best we could be in a bit of trouble. After the London game, we definitely need to work on a few things."