He came in when the ship was sinking. But boy is it sailing today. All the way from Portroe, our messiah, our leader, Liam Sheedy
Eoin Kelly stood in the Hogan Stand and paid eloquent tribute to the man who had masterminded his side's All-Ireland miracle.
Tipperary fans, still not quite believing what they had witnessed, roared their appreciation as the captain saluted his manager. Twelve months on from the heartbreak of losing the 2009 final, they had turned the tables on probably the greatest hurling team of all time and denied Kilkenny the first ever five in a row.
Kelly won his first All-Ireland title as a 19-year-old in 2001. The man who started off as Tipperary's sub-goalkeeper before going on to become the fourth highest Championship scorer of all time (21-369) had five All-Stars on his mantelpiece by the time Sheedy took over for 2008 - but he hadn't been back to Croke Park in September.
"As a player he was driven and he carried that in as a manager," Kelly explains. "When he came in in 2008 we got the best of everything. It was a happy camp. He would handle everyone the right way. When he talks you would listen and he knows how to deal with players individually, good management skills.
"When a team is not having success, confidence is at a low. That was the first thing he had to instill into the team. We approached that straight away with our physical conditioning. I remember going back in November, the training was very severe.
In the dressing-room afterwards, he said 'I guarantee you we will be back here next year'.
"We targeted the Waterford Crystal and the League to build confidence up and we ended up winning both those competitions and then the Munster championship in 2008. He instilled confidence into the team in the first six or nine months, which is a hard thing to do, and it stood to that team.
"He won an All-Ireland minor title with Tipp in 2006 and came in with that group of young players: Paudie Maher, Noel McGrath, Bonner Maher, Brendan Maher, Seamus Callanan. When they came into the squad there was a nice blend of youth and experience, similar to what he has now."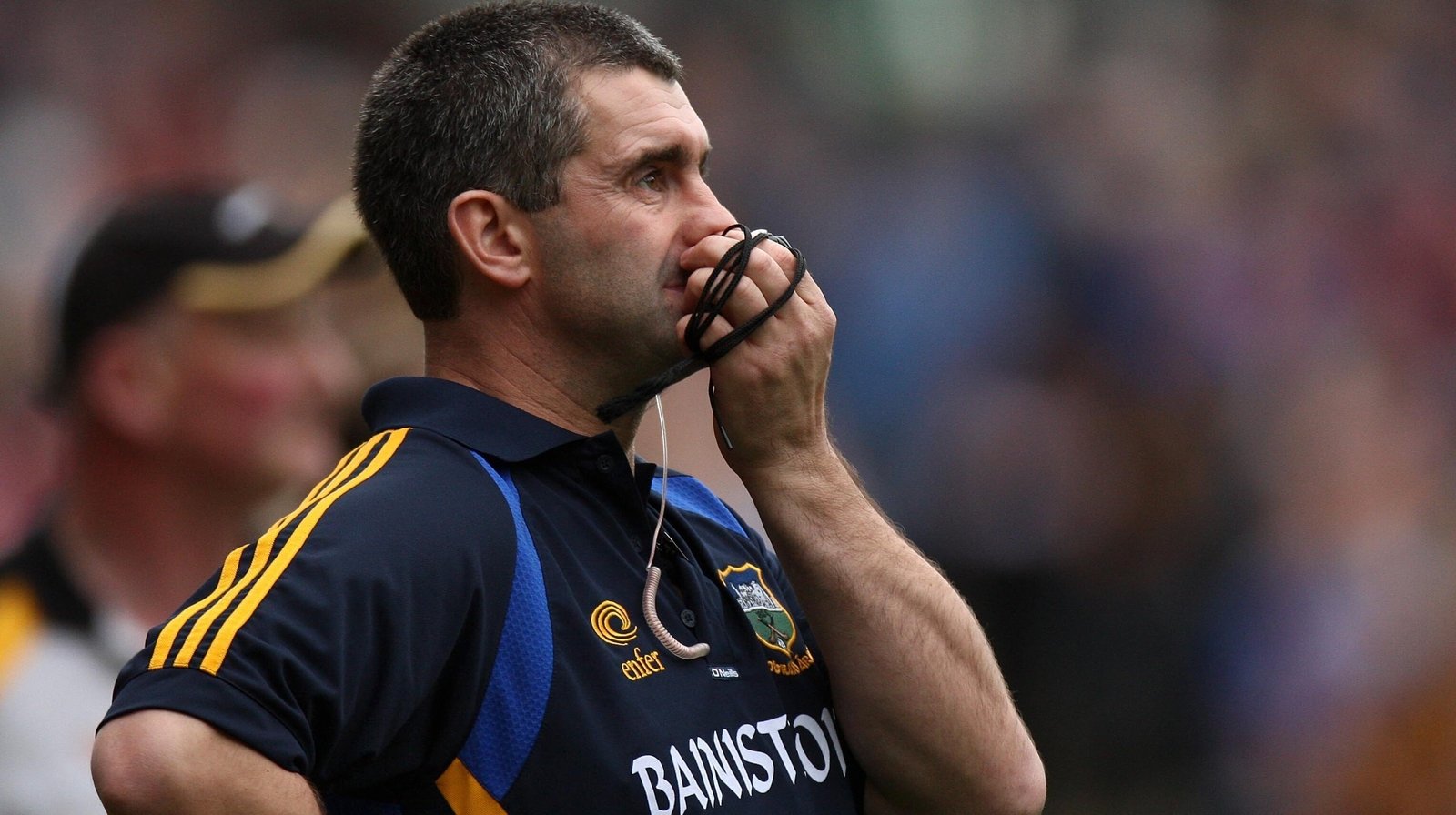 Tipperary lifted their first Munster and League crowns in seven years in Sheedy's maiden season but Waterford, who had turned to Davy Fitzgerald after Justin McCarthy's departure, came through the back door to pip them in the semi-final. Kilkenny then brushed the Déise aside to win their third title in succession.
The following year, the Cats edged Tipp in an extra-time League final that hinted at the epic rivalry that was to develop. Come September, the two sides met again in the big one. Tipperary were leading going into the final quarter but Benny Dunne's dismissal for belting Tommy Walsh off the ball and a harshly awarded penalty – the foul began yards outside the square – converted by Henry Shefflin launched the Kilkenny comeback.
Tipp were shattered. But Sheedy immediately set about reviving their spirits.
"Kilkenny got their four in a row. But Liam had instilled the confidence into us that we were good enough to win an All-Ireland," says Kelly. "In the dressing-room afterwards, he said 'I guarantee you we will be back here next year'.
"Everyone was down and out but to hear someone saying the right things like that, if we work hard enough we'll back next year, was him telling the players 'I still believe in you'.
"He knew it would be a hard road to get back, and it turned out to be, but we did get back. Guys in the squad got their chance to get on the team and the rest is history."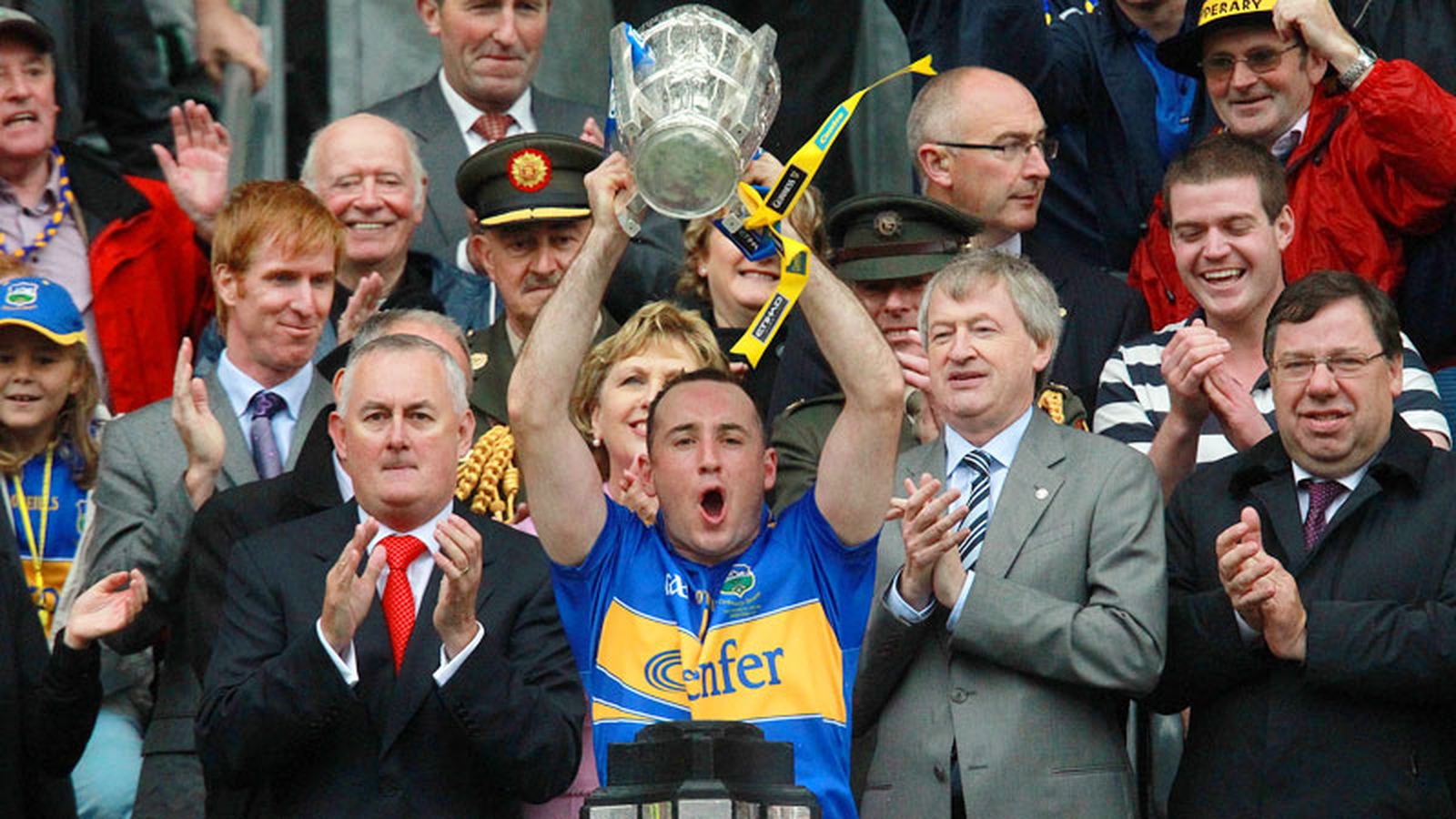 Getting back to the final seemed a distant dream after a 10-point thrashing at the hands of Cork in the next year's Munster quarter-final. However, Tipperary worked their way through the qualifiers for another crack at the champions. Kilkenny were hot favourites but Lar Corbett hit a hat-trick in a 4-17 to 1-18 triumph.
"Tipp had met Kilkenny in the League final and All-Ireland final so everyone was saying it was going to be another Tipp-Kilkenny All-Ireland final," says Kelly of their early setback. "So that bit of complacency probably seeped in the day we played Cork, whereas Kilkenny were well used to it. We hit a speed wobble but we did get back to the final. A close win over Galway in the quarter-final really gelled the team.
"On the day (in 2010), we got four goal chances and we took them. The year before we got a couple of chances and didn't take them. Ultimately, that was the difference.
We were massively rocked when he left. All the players were gutted, which tells you how he was thought of as a manager
"It was a great All-Ireland to win, stopping Kilkenny going for their five in a row. It will probably be a straight shootout between the current Dublin footballers and that Kilkenny hurling squad, which team was the best.
"Players always have a special bond with an All-Ireland winning manager. In 2008, he believed he could do it with a squad of players that some guys maybe thought they couldn't but he delivered on the first Sunday in September 2010.
"It was journey that the squad went on and it finished on the steps of the Hogan stand. Everything he had been telling us came true. There's no greater feeling than winning an All-Ireland like that."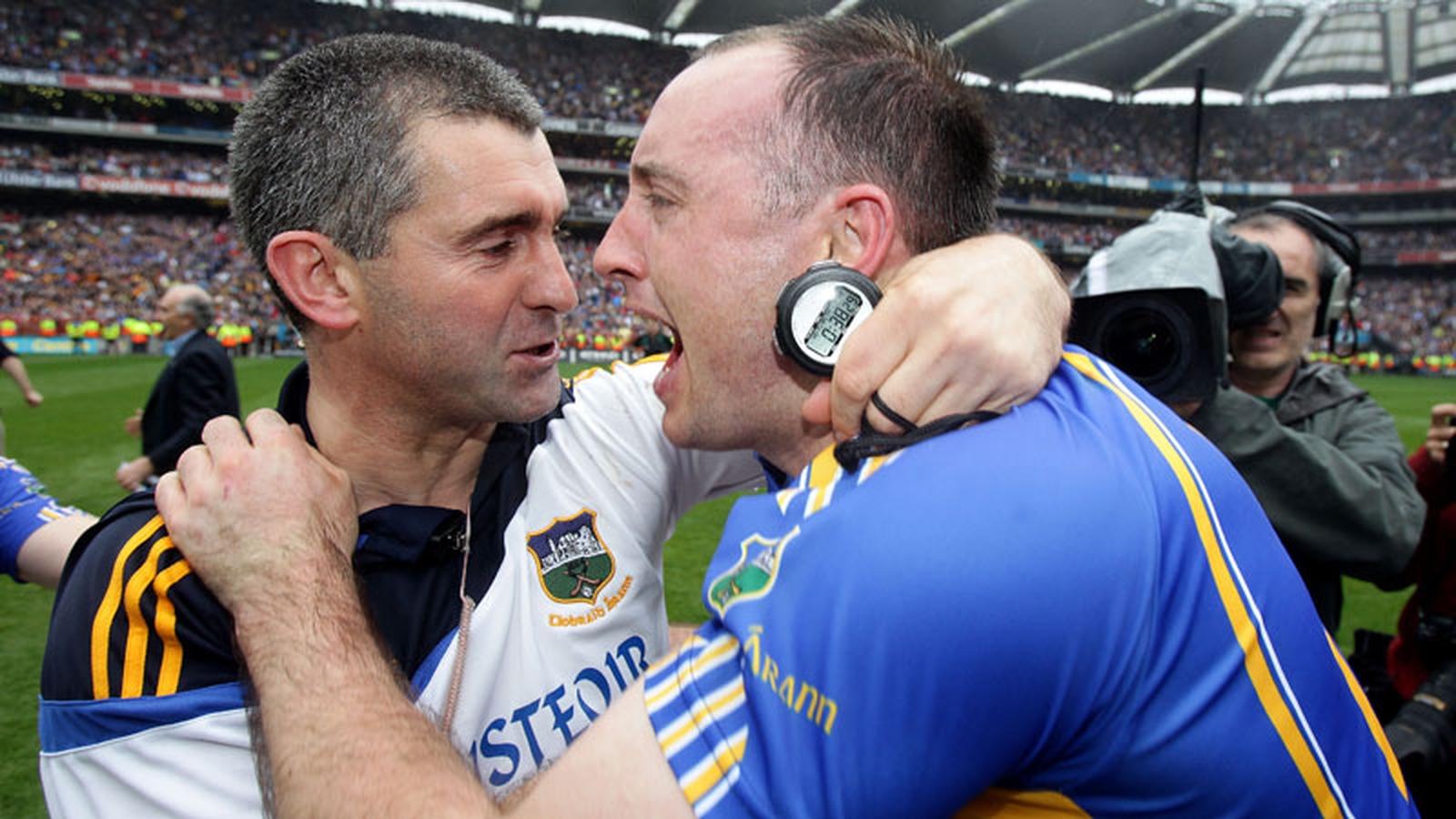 A month later Sheedy was gone. The demands of a new role with Bank of Ireland and the all-consuming nature of modern management had meant 16-hour days that were unsustainable. Declan Ryan took over and got them back to the final in 2011 but Kilkenny exacted their revenge. Sheedy's former coach Eamon O'Shea came within a Hawk-Eye call of winning Liam MacCarthy in 2014 but it was another member of his backroom, Michael Ryan, who was in charge when the gap was finally bridged in 2016. The thought has always lingered – would Tipp have won more if Sheedy hadn't left?
"You just don't know because Kilkenny were still a great team," reflects Kelly. "They came back to win two in a row.
"We were massively rocked when he left. All the players were gutted, which tells you how he was thought of as a manager. At the time the Tipperary public and the team were disappointed but he left for his own reasons. He put everything into it and I'm sure it is the same now.
"I don't think people understand the commitment levels that go into inter-county teams now. It is a full-time job, and then you are working two full-time jobs. I was surprised he came back. But everyone is thrilled to have him back."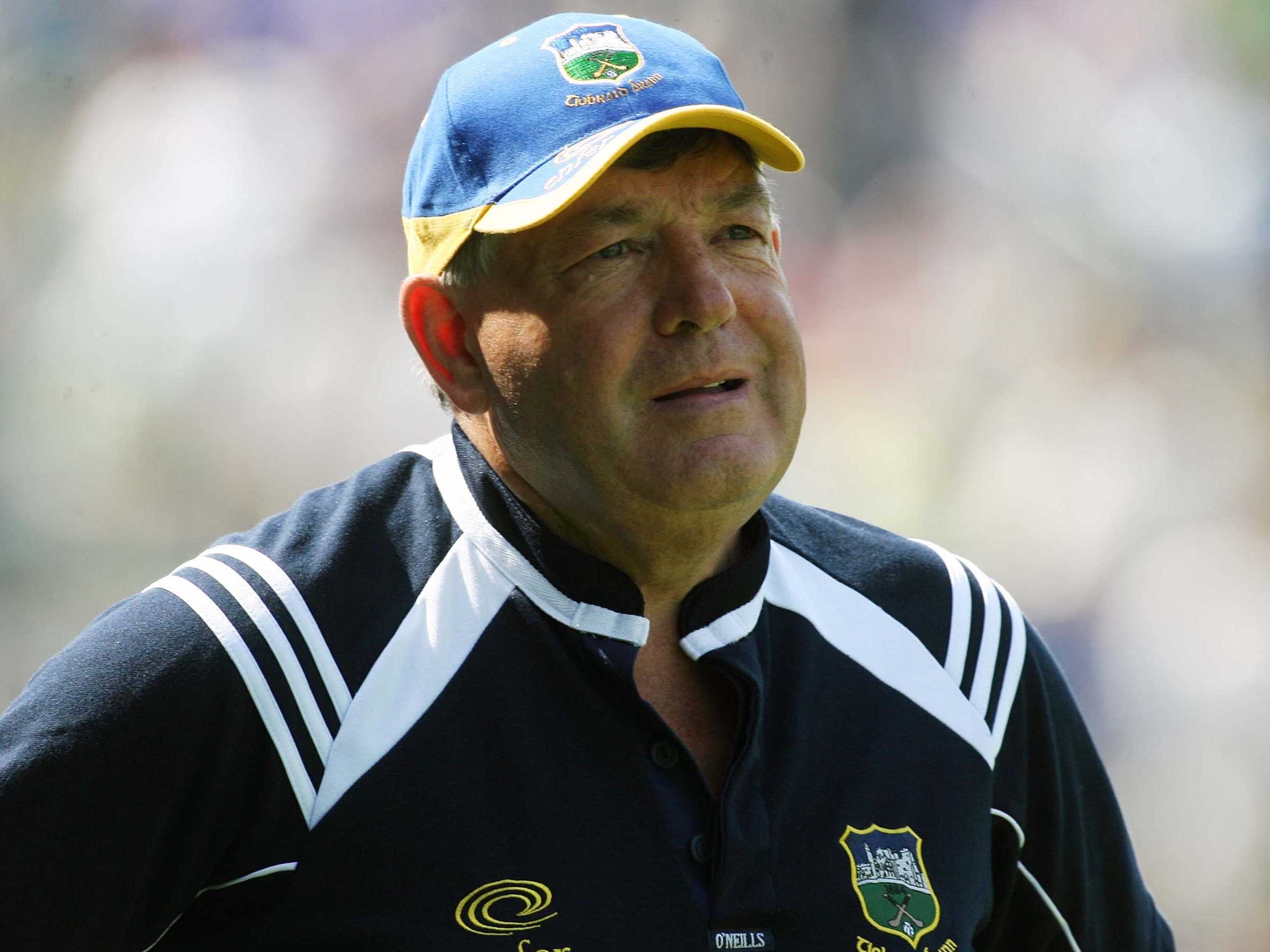 Michael 'Babs' Keating was the original Tipperary messiah. The county had gone 16 years without a provincial title until he took over as manager for 1987. The Munster Cup secured, Richie Stakelum declared "The famine is over" and Babs' boys went on to contest three All-Ireland finals in four years – beating Antrim in 1989 and Kilkenny in '91.
Babs stepped down in 1994 and had subsequent spells in charge of Laois and the 'sheep in a heap' that turned out to be All-Ireland winners, Offaly in 1998. He made a surprise return to the Tipperary hotseat in 2006 but things didn't go quite to plan – Tipp were eliminated in the All-Ireland quarter-final by Waterford that year and in the semi by Wexford in '07. Captain Ger 'Redser' O'Grady and Michael Webster were dropped and several others disciplined over a drinking session after the Munster final defeat to Cork in '06.
"At the time I was just retired (from Esso)," says Babs of his comeback. "It was interim management as far as I was concerned, a stopgap. Tipp were going through a bad enough time with managers and discipline. They were running out of managers, and I was there having done it.
"When I met the executive of the county board, 95% of the meeting was devoted to discipline within the team and how I would handle it. I said 'I'll handle it if I get your support', but that support didn't come. Certain players we had to get rid of because of discipline. Every corner of Tipperary knows what was going on at the time.
"I don't regret anything in my life. I was 62 years of age, if I didn't have enough between my two ears at that stage... I went back with two fabulous selectors, Tom Barry and John Leahy. It didn't work out but we all knew that it would have taken more players than we had at the time to knock Kilkenny off their perch. We dealt with the circumstances as they arose. We picked the best players.
"What Kilkenny did for those years, winning four in a row with exceptional players, no matter what we did I don't believe we were good enough to dethrone Kilkenny. But we were good enough to get to an All-Ireland as Limerick and Waterford did."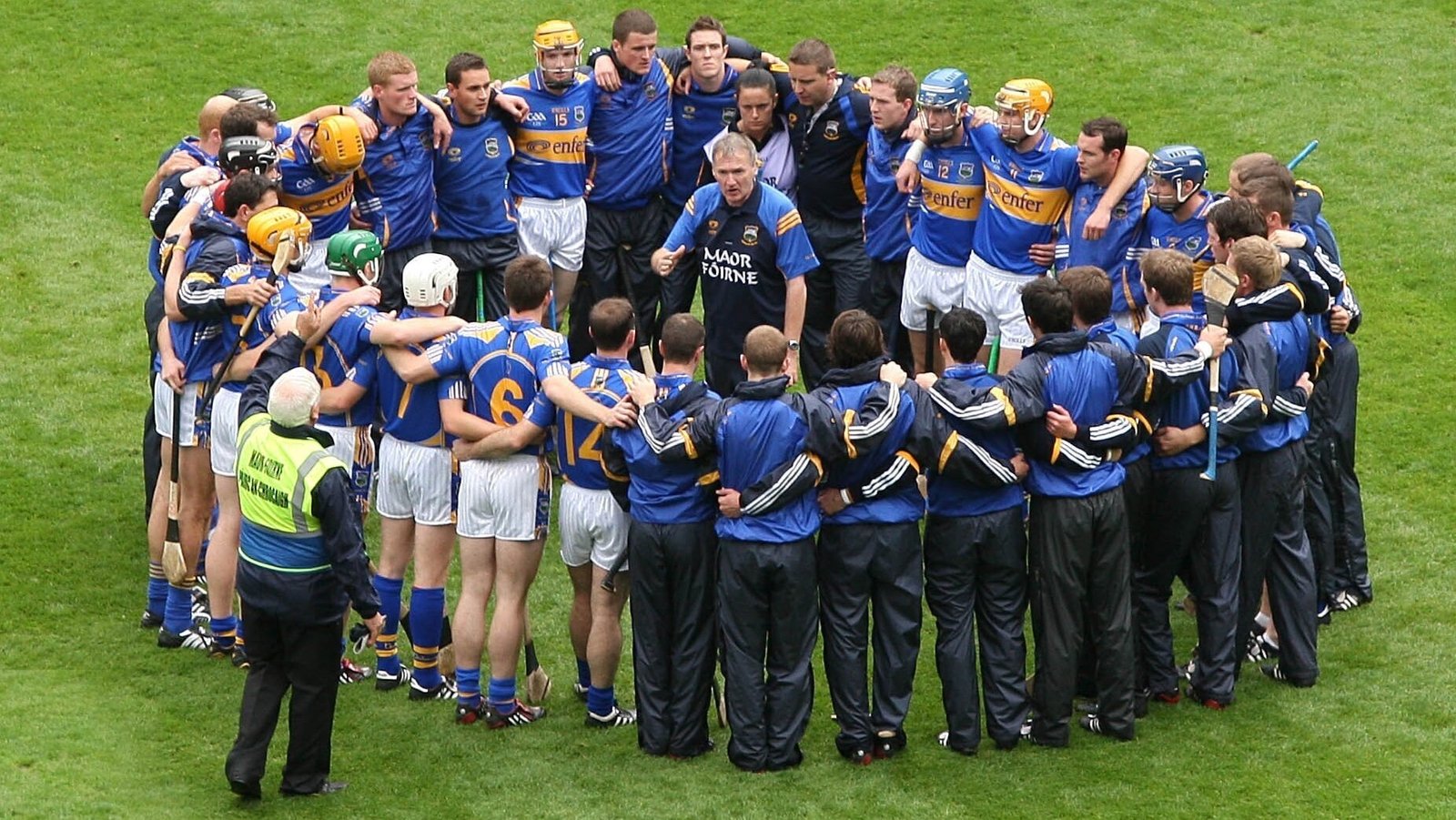 Tipp needed a culture shift. Kelly reveals that Sheedy "set new regimes with guys, monitored their fitness levels. He definitely brought the professionalism in Tipperary hurling up a couple of levels. You had to buy into it or else you weren't going to be involved. And everyone wanted to be a part of it.
"One of his strengths was the delegation to his backroom team. Eamon O'Shea was his coach, Michael Ryan was his selector, Cian O'Neill the physical coach and there were umpteen other guys involved.
"Eamon would have introduced the movement style of play. Everyone was working in the one direction, Liam Sheedy led and the players followed."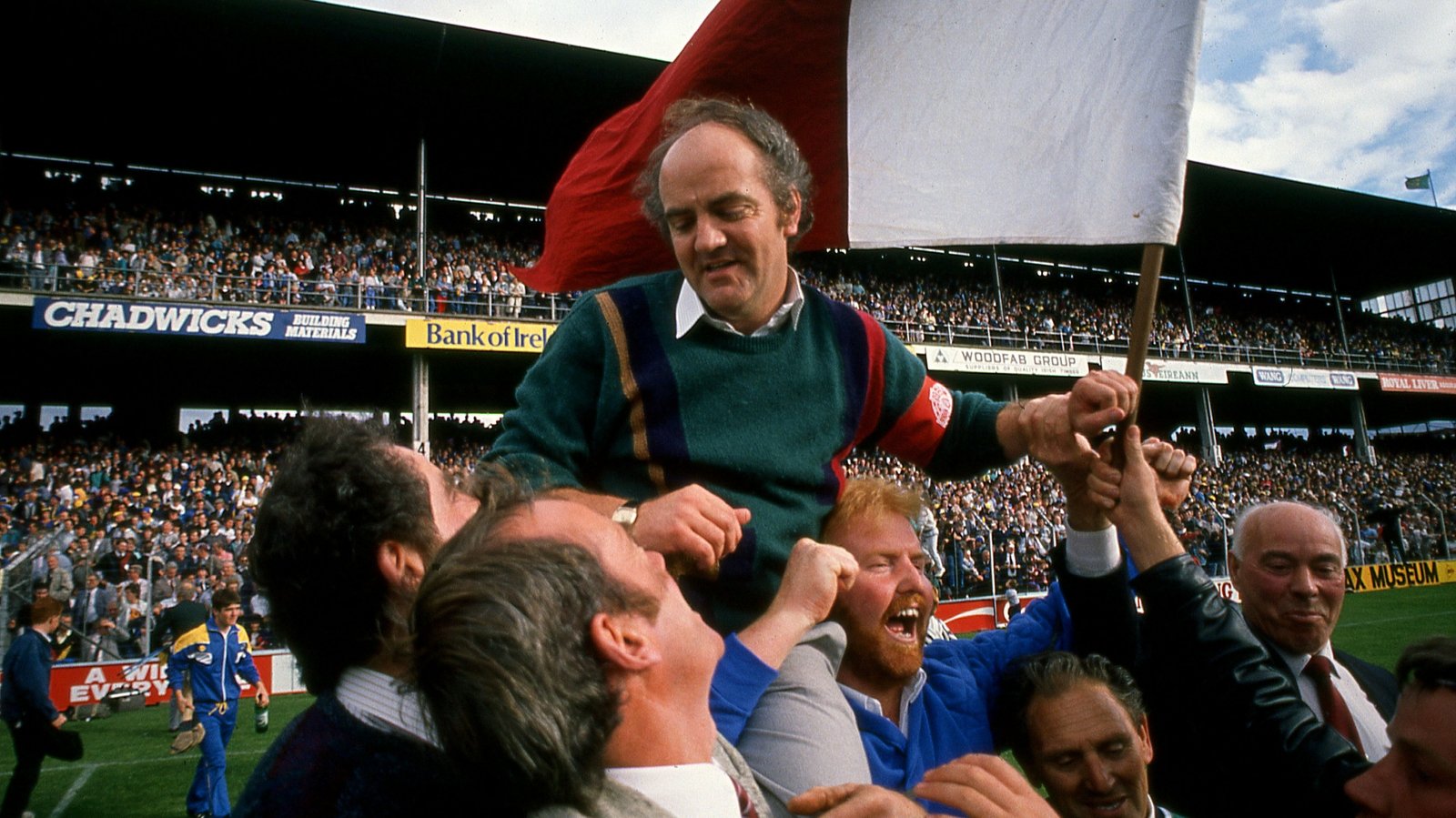 Sheedy, who turns 50 in October, said on his re-appointment last September that wanting to manage Tipperary again was "a burning desire in me that just wasn't going away".
Another man who knows what it is like to chase previous glories is Cyril Farrell, who took charge of Galway on three separate occasions. Farrell had just turned 30 years old when he inspired the Tribesmen to end a 57-year wait for All-Ireland glory in 1980.
Similarly to Sheedy, he stepped down in 1981 when the burden of travelling from his teaching job in Dublin to training Galway, and preparing lessons on the nights in between, became too much.
"The travel was hectic," he admits. "At that time, there were no motorways. You'd leave Dublin at a quarter past four and get back around half two at night. It's only when you stop doing it you realise 'What was I doing?'. It was all Tuesday and Thursday training at that time, it never dawned on us at all to change Thursday to Friday, which would have made a lot more sense as you'd be coming down anyway."
Letting go lads that have won the All-Ireland for you and that you know very well is not an easy thing to do
Farrell stayed involved with Galway though, managing the county's minors to their first ever All-Ireland title in 1983. Following the seniors' 15-point to defeat to Offaly in the 1984 semi-final, and now working in Loughrea, he was ready for more. The result was a seven-year stint that featured four All-Ireland final appearances in a row (1985-88) and back to back titles in '87 and '88. It remains the most successful period in Galway hurling history but Farrell was initially unsure about retaking the reins.
"In 84, they were hammered out the gate in Thurles. At the county board meeting, I told them 'if anyone else wants to take the team, there's no problem'. There were no queues.
"I knew the team had to be rebuilt and it would take about three years. It doesn't usually happen first season unless the team is already rebuilt.
"Letting go lads that have won the All-Ireland for you and that you know very well is not an easy thing to do. It's different for Liam, he's gone back to a team and they are nearly all still there. He doesn't have to do a clean out. They were quite young the last time and now they are mature."
"By 1990 the team was evolving again. The same lads won't hold forever. They might think they will but they won't. Ten years of inter-county hurling is a long time. Five of those you're coming and five you're going."
We need your consent to load this rte-player contentWe use rte-player to manage extra content that can set cookies on your device and collect data about your activity. Please review their details and accept them to load the content.Manage Preferences
Farrell finished up in 1991 but managing an U21 team that featured Kevin Broderick and Alan Kerins to the All-Ireland title in 1996 (his second victory in a competition he first won in 1978) inspired him to give it one more go. This time, the success of the past eluded him and he resigned in 1998 after successive All-Ireland quarter-final exits.
"You were building a new team again. When you go back, you believe you're good enough to win again and get a new team going. To really make a go of it, I should have stayed on longer. To build a team takes a few years.
"The expectation there is that he's going to win again because he has won one before. You would always have expectation but if you hadn't won one the pressure wouldn't be as much."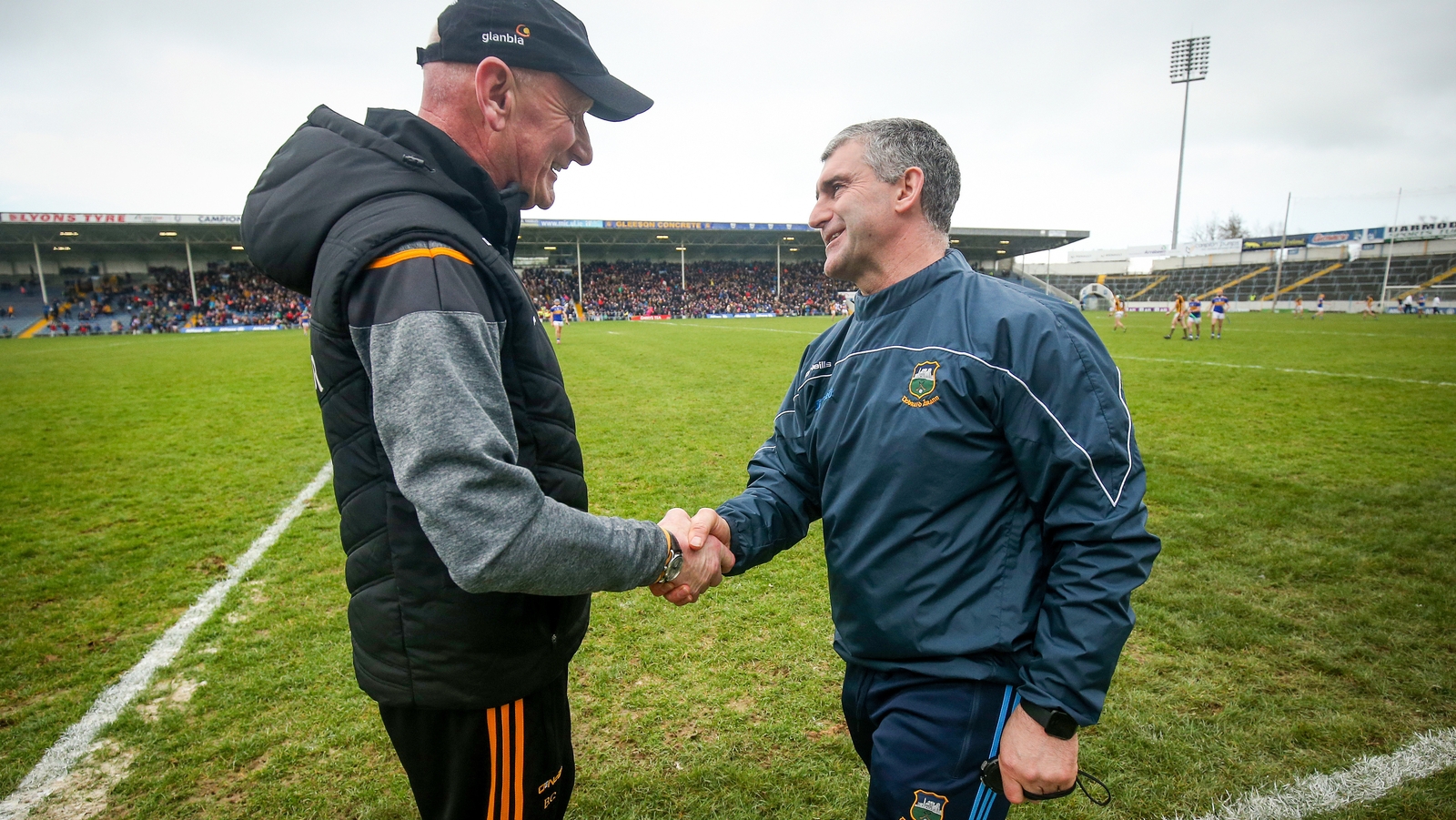 A decade ago, Kilkenny were Sheedy's only real obstacle to glory. Now, even getting out of a fiercely competitive Munster Championship will be a tough task. Callanan, McGrath and the Mahers are all still around but in what Farrell might term the 'going' years of their careers. The likes of Jason Forde, Cathal Barrett and Ronan Maher will be the backbone of the team by the time Sheedy's term is due to expire in 2021.
In a fitting echo of 2008 and 2010, Tipperary's championship begins at Pairc Ui Chaoimh today. After a mediocre Allianz Hurling League campaign, can the manager rediscover his winning formula?
"He has put fierce pressure on himself to deliver this year," says Keating. "Tipp supporters expect to win every year. When you pull on the blue and gold jersey, that's the kind of status you have.
"But I think he has a great chance. There are an awful lot of problems with all the opposition. Kilkenny and Clare are in trouble with injuries, Galway is only half a team without Joe Canning.
"It's a huge advantage to have an All-Ireland winner in the dressing-room. The team that lines out against Cork will have 12 or 13 medal-holders and some of them have two. That's an advantage he has over Cork. The biggest challenge is to get the older players to deliver."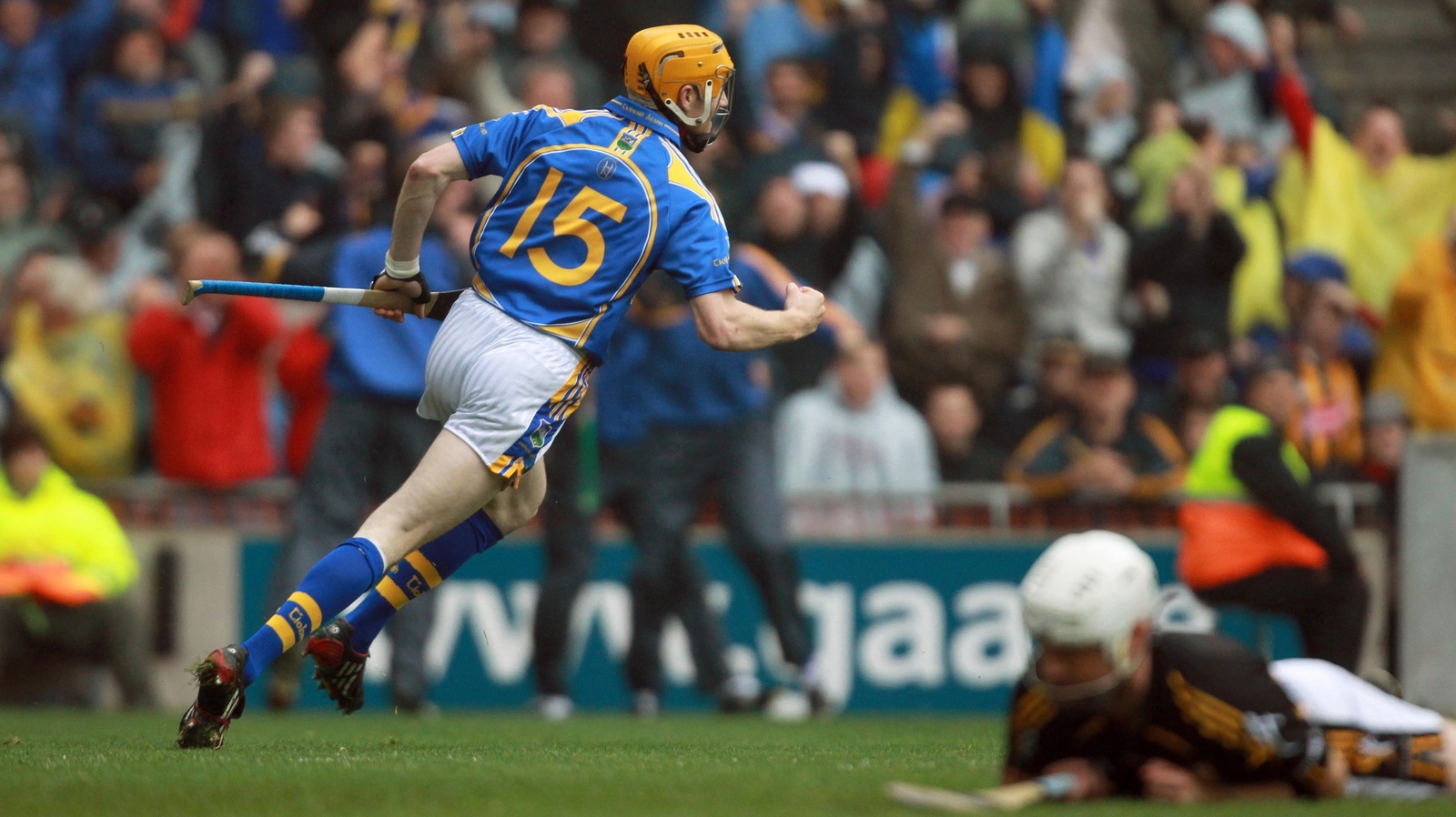 Kelly is hoping that the historic exploits in Sheedy's first season can be repeated against the reigning Munster champions.
"Liam was manager when Tipp won in Cork for the first time in 85 years. Tipp showed in the League in Cork that they're well able to play when they're on their game so I'm sure they'll be looking for a performance like that.
"The home games are the ones you have to win. If Tipperary get something out of that, Cork will be very disappointed.
"Munster is impossible to call. There are so many teams that are so close. I think anything is possible if you get out of Munster."
Farrell knows from experience that anything less than regaining Liam MacCarthy will be viewed as a failure but he believes Sheedy will revel in that ambitious atmosphere.
"Unless Liam wins an All-Ireland this year it won't be a success. And that's the way he'll look at it himself. He would be very proud and would believe that the Tipp jersey is good enough to win.
"He's a very committed, fierce energetic guy. Very organised. He has great self-belief and will give that self-belief to the players. All successful managers have that.
"Munster is very evenly balanced. They're all capable of beating one another. But with him at the helm, there will be an air of confidence around the county. In 2010, Cork beat them well but yet they went on to win the All-Ireland. He won't be afraid."
The first instalment was gripping viewing. Let's hope the sequel lives up to expectations.
Follow all today's hurling action via our live blogs on RTÉ.ie/sport and the News Now app, listen to live national commentary on RTÉ Radio 1 and watch live and exclusive TV coverage of the Munster SHC on RTÉ2 and the RTÉ Player.