In 2017, his second year in charge, Cian O'Neill led Kildare to their first Leinster final since 2009.
They ran Dublin to within six points at Croke Park, a margin only bettered by Mayo in their one-point All-Ireland final defeat to the all-conquering Dubs that September.
Last year's provincial journey was a much shorter one for the Lilywhites. A first defeat in 65 years to Carlow was, in O'Neill's words, "catastrophic" and "humiliating".
They bounced back in the qualifiers, beating Derry, Longford, Mayo - in Newbridge rather than nowhere - and Fermanagh to reach the inaugural Super 8s. 
But O'Neill is determined not to take the back road this time and won't countenance what would be an even bigger upset against Wicklow in the preliminary round this weekend (7pm throw-in at Netwatch Cullen Park).
The Garden County haven't beaten Kildare since Mick O'Dwyer was at the helm in 2008.
"We had a very, very disappointing Leinster campaign last year," O'Neill told RTÉ Sport. "Thankfully we picked it up in the qualifiers but we certainly will be making sure we don't suffer the same mistakes we made last year.
"As much as it is a cliché, we'll be taking one match at a time. We're playing Wicklow on Saturday and it's on us to pull out a big performance and even improve on our league performances, which weren't at the level we would have preferred.
"The only expectation we focus on is the one we put on ourselves. The supporters undoubtedly were a little disappointed that we didn't go straight back up to Division 1 after coming down. Division 2 was very competitive this year.
"You never really know until you play the first round of the Championship. You can train and prepare all you want but as we found out last year, unless you turn up on the day and put in 70 minutes of a performance, you won't know things are right."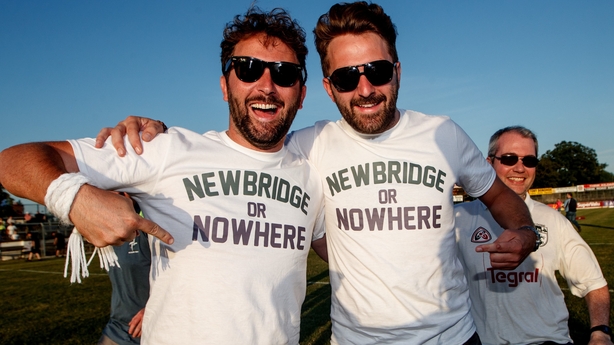 Dublin are going for nine in a row in Leinster, having won 13 of the last 14 titles. That dominance, allied to Kerry's in Munster, has served to diminish public interest in the provincial championships.
But O'Neill believes the province should be more competitive than it has proven in recent years.
"Dublin have been far ahead of everyone in fairness," he said. "They won four in a row and countless Leinster Championships. But ultimately it is down to everyone in the province to put in a massive shift. Kerry are going for seven in a row and people tend not to speak about other provinces as much. Ulster is obviously particularly competitive.
"But it is a shame in Leinster with all the counties in it that none of us have closed the gap to any significant degree on Dublin. That is where the pressure us on this year for all of us. Meath have had a great Division 2 campaign. Laois have come up to Division 2, Westmeath had a very good year so far.
"We are in the same half of Dublin. There is any amount of teams there that want to close the gap and challenge Dublin. The bottom line is we need to get to a point to challenge. Our first round is against Wicklow and we can't look past that."
Last year's All-star nominee Daniel Flynn has been absent as he completes a master's degree while captain Eoin Doyle, Paul Cribbin and Kevin Flynn are among a long list of injury concerns for Kildare.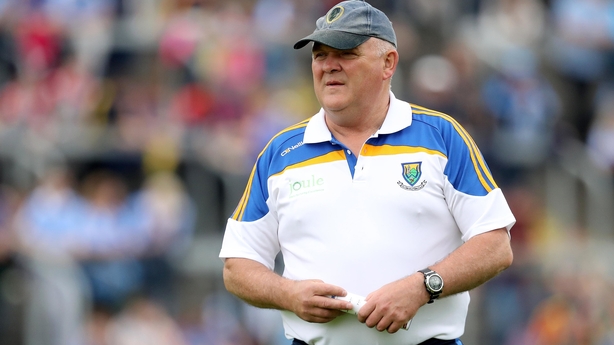 Nonetheless, Wicklow boss John Evans accepts that a victory for the Division 4 outfit would be "a huge, huge ask".
"This is my second year and expectation is slowly rising," he told RTÉ Sport. "Last year I suppose I was dipping my toe in the water and trying to get to know players. We had a victory after extra-time against Offaly, against all odds as they say.
"I've got to know the lads, we're developing as we go on. We are getting more competitive. I think the skill factor is rising. We met Dublin last year and as everybody knows our ambition is not to win a Leinster Championship but to perform well and give a good of ourselves.
"We are up against Kildare –a major power in Leinster and experienced – they gave a really good account of themselves in the Super 8s. Every year is different. Certainly it's a huge, huge ask, but if we can give a good account ourselves and be competitive, I think we'd be well pleased.
"Any team on any given day can surprise any team. Realistically it's doubtful, but we did it last year against the odds against Offaly. We have a good spirit in the team. We have a good captain led by Dean Healy. More than anything we have got a good bit more professional than in previous years."
Follow all the football action this weekend via our live blogs on RTÉ.ie/sport and the News Now app, listen to updates and commentary on RTÉ Radio 1 and watch highlights on The Sunday Game on RTÉ2 and the RTÉ Player.