The Leinster football championship gets underway this weekend, but the days of it being the blue-riband provincial championship are long gone.
Between 1997 and 2004, six different counties claimed the Delaney Cup, including Westmeath winning it for the first time ever in the final year of that period.
Since then, however, Dublin have nearly completely dominated the eastern game. Meath's controversial victory over Louth in 2010 remains the only blip on the Blues' card.
Kerry have been historically the most dominant county when it comes to local honours and, like Dublin, they are going for a 15th provincial crown, since the turn of the millennium, this summer.
'What the Super 8s has shown us is that we need a tiered level - and Roscommon would be part of that second tier' - Joe Brolly #rtegaa #TheSundayGame pic.twitter.com/gxTdhnyrbE

— The Sunday Game (@TheSundayGame) July 22, 2018
This domination by certain counties has led to increased calls for changes. A form of it came last year with the Super 8s replacing the old quarter-finals, but their introduction has been seen by some to give the elite teams more Championship games, while leaving the so-called weaker counties behind.
At the launch of RTÉ's GAA Championship coverage this week, Kevin McStay said that the association has to make big decisions to make the summer interesting for all counties, including sending the sacred cows of the four provincial championships to the abattoir.
But that isn't the viewpoint of many players and managers preparing for this season's Leinster games. Wayne Kierans' Louth face Wexford on Sunday, with the winners set to play Dublin before the end of the month.
A daunting task, perhaps, but Kierans says the provincial championships should be kept as they are. 
"I think there is a wider debate there for the Leinster Championship to be reformed," Kierans told RTÉ Sport. "I definitely think that will happen over the next 18 months, perhaps.
"I would like to see every county have a shot at a Leinster title, regardless of how realistic people think that is, and always have a chance to play the big guns.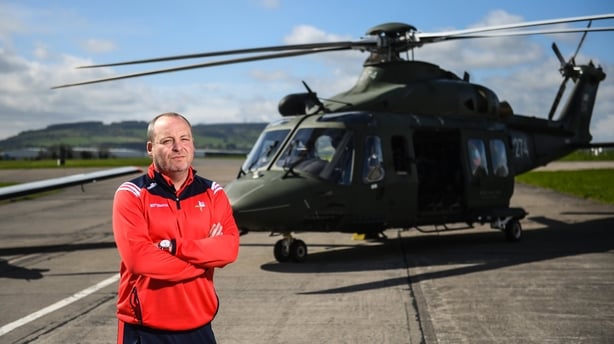 "A good example is that ourselves or Wexford has the prize next week of whoever wins plays Dublin. I don't think that should be taken away from counties.
"After that, when you go into the qualifier stage, it might be a chance to look at it, and reform it. It's up to us to be as competitive as possible against the big guns, so don't take that chance away from us."
Longford are straight into the quarter-finals, after they reached a first Leinster semi-final in 30 years in 2018, including a victory over Meath at Pearse Park. They await the winners of Wicklow and Kildare on the last weekend of May.
They've managed to knock Mayo, Down, and Monaghan out of the All-Ireland championship in this decade through the qualifiers. But their manager Padraic Davis tells RTÉ Sport that getting rid of prizes that weaker counties compete for is not the answer.
"The four trophies, plus the Sam Maguire, we can't reduce that back to two trophies," said Davis.
"If we look over the years, there have been so many teams that have won provincial titles but were simply not good enough to win an All-Ireland. Whether that was Leitrim, Clare, Westmeath, Offaly and Cavan in 1997... all of those were worthy winners of their provincial championships, but they weren't good enough to win the All-Ireland.
"So that must remain in some format.
We need your consent to load this rte-player contentWe use rte-player to manage extra content that can set cookies on your device and collect data about your activity. Please review their details and accept them to load the content.Manage Preferences
"The qualifiers, I've felt for a long time that they're outdated. Coming from Longford, I should be the last person to say that because we've a good record in the qualifiers.
"But the qualifiers are full of big scalps, every year. Sometimes a lesser team is picking off a team that has a huge disappointment in the first round of the provincial championships.
"I'd like to see something more structured, whether it's a two-tier system, or whatever. But it must be thought out, and not make the same mistake that we made years ago with the Tommy Murphy Cup.
"I think it's all about playing teams of your own ability. That's why the national league gives us a real idea of where we are, and where we're going from season to season. And I don't think that the qualifiers gives us any clue as to where we're going.
"The club month of April is not working. It only benefits the top four or five teams in the country. If you were to ask me, I'd make July the club month, because traditionally teams in Division 3 and 4 are out of the Championship by July.
"Effectively you're sending us out in our biggest game of the year, and our preparation for the month leading into it is taking our players away from us. So there's something drastically wrong with that.
"I've no doubt that if you speak to Jim Gavin, or Peter Keane, or Mickey Harte, or James Horan, that they've no problem with it, because they intend being in the Championship in August and September."
Kildare have tasted success more recently than Louth or Longford, claiming Leinster titles in 1998 and 2000. They've competed in Division 1 of the Allianz League in three seasons in this decade.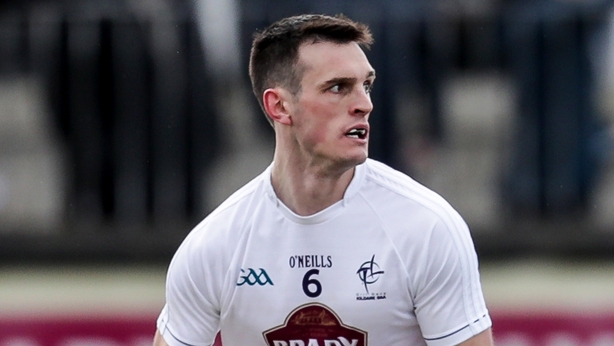 The Lilywhites have also made it to the last-eight of the Championship five times in the last ten years. But half-back Eoin Doyle says replicating the success of that Mick O'Dwyer team of the turn of the century would be special.
"It would be massive," says Doyle. "Kildare people are just mad football people. I would have been relatively young back in 1998, but I remember the sea of white... school playgrounds covered in white. They were great times, and we need to get them back.
"I don't have a solution. I think the Super 8s worked last year, and I had been very sceptical before it actually happened.
"The hurling has worked, in fairness.
"Obviously Division 1 didn't go well for us last year, in terms of getting results, and staying up. But being exposed to playing those teams, week in and week out, it brings you on, it definitely does.
"It shows you where you need to get to. You get an opportunity to test yourself as a team, as an individual, it definitely brings you on.
"But then you have to look at the potential for mis-games that can be in the Championship. Kildare down through the years have been part of those big games where other teams have come out convincing winners. So we're definitely not away from that, at all.
"So it's a balance between trying to get those games where it brings you on, you're being challenged versus the games where nobody is interested in, the supporters aren't going to because there's an imbalance between the two opponents."
Follow all the football action this weekend via our live blogs on RTÉ.ie/sport and the News Now app, listen to live national commentary on RTÉ Radio 1 and watch TV coverage of all of the action on The Sunday Game on RTÉ2 and the RTÉ Player this Sunday at 9:30.