Sinead O'Sullivan has worn green and gold at Fitzgerald Stadium in Killarney, but this weekend blue will be the colour of choice.
The Kerry native plays inter-county football for her adopted county of Cavan, where she now lives and works, and on Sunday she will face off against the county she grew up in for the very first time.
The 29-year-old midfielder will take on some familiar faces along with a former Southern Gaels clubmate Anna Galvin.
O'Sullivan's parents PJ and Mary B O'Sullivan will also be interested spectators.
It's a unique experience but something O'Sullivan relishes as the Ulster women aim for their fourth win of the campaign and a potential semi-final spot in Division 2 of the Lidl Ladies National Football League.
"This will be my first time playing against Kerry," said O'Sullivan.
"It will be a challenge. It's nice to get back down and play football in Kerry. I will enjoy it. But it will be strange going to Killarney. I would know a couple of the girls. One of my old clubmates will be playing for them.
"It will be strange to play against people I would have played a lot of football with but it will be good too.
"I would have played there in underage but I didn't think I would be going down there in a Cavan jersey.
"I will go down with the Cavan girls, and stay with the panel but maybe the night after I will go and see my mother and father.
"My folks and aunts and uncles still live there. My folks will have to go to the match and I hope they will be shouting for Cavan."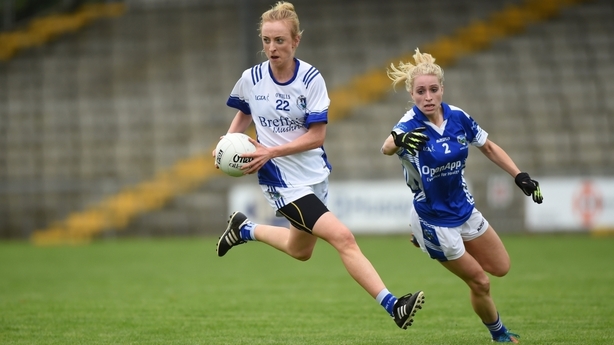 O'Sullivan grew up in Valentia Island but chased her dream of becoming a dentist to Trinity College in Dublin, where she continued her footballing endeavours.
At 22 she took up her first dentistry post in the capital before she relocated to Cavan the following year and started her new life in Lough Gowna.
"Unfortunately, Valentia Island is quite a rural place and there just wasn't employment there for me," said O'Sullivan.
"That is what took me up this direction. I would always have liked to have been closer to home but you go where the work is.
"I played for Kerry at underage from Under-14 up, so it obviously would have been nice to pull on the green and gold jersey at senior. But what can you do when it comes to work?
"I played a good number of years, but it just wasn't an opportunity when I had to move away for college.
"I actually really, really like it here in Cavan now. I have made some very good friends up here through football so I am very much settled here now."
O'Sullivan joined the Lacken Ladies club before she got the call to tog out with the Cavan seniors before the start of 2015.
"I would be one of the more senior members on the panel now. In fairness we have very good young girls coming through in Cavan. It is nice to be part of quite a mixed age-group team," said O'Sullivan.
"Things have been progressing nicely through the league and I am looking forward to the summer and the championship.
"I love playing football then."