The trophy sits proudly in Brian Fenton's room. Jack McCaffrey isn't sure of the location of his, but that's the case with his sizeable medal collection. Ciarán Kilkenny contends it is one of his most treasured football memories.
The game in question is not any of the finals the all-conquering Dubs have come up trumps in, but an U12 blitz with Dublin bragging rights down for decision, the first time the three tyros played together on the same team.
The 2005 Kevin Aherne Trophy winners will surely go down as one of the most talented underage teams, certainly outside of the inter-county scene.
It was a starting XV that contained, as things stands, two future Footballer and one Young Footballer of the Year winners, 13 senior All-Ireland medals, eight All-Star awards, not to mention John O'Sullivan, a Republic of Ireland youth international captain who has amassed more than 200 league appearances in England.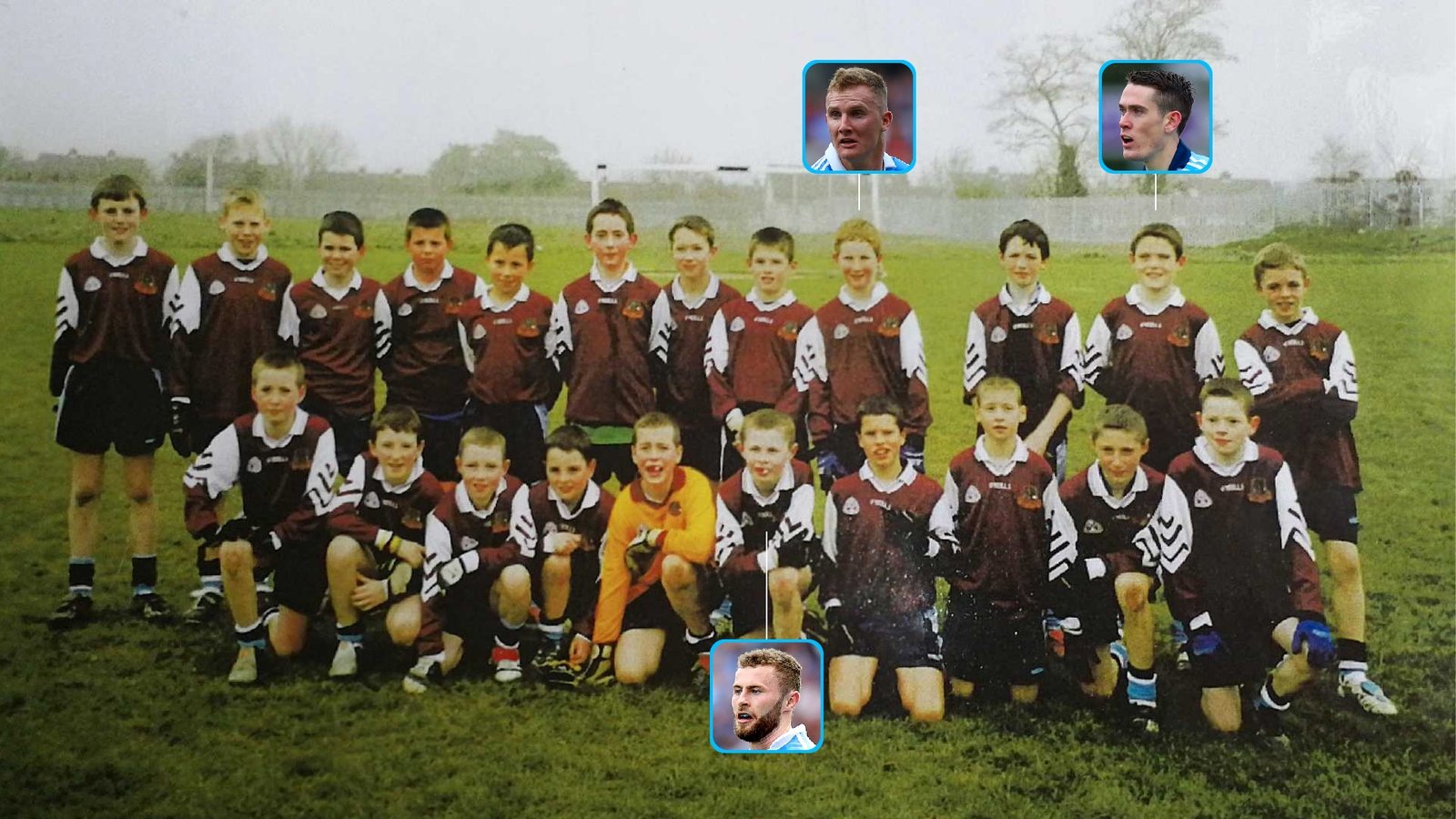 Little surprise that the northsiders ended a drought of six years without a win against a South Dublin team that itself wasn't short of ability.
McCaffrey manned the defence at centre-back, Fenton lorded proceedings around the middle, while star quality up front came in the form of Kilkenny on the 40 and scorer-in-chief O'Sullivan on the edge of the square.
In 2004, Raheny won the Division One U11 Cup and League. Further silverware was picked up at U12 level where battles with Castleknock were already becoming frequent. Ballymun Kickhams too were in the mix with sides north of the Liffey showcasing their talent.
When Raheny manager Pat Ivory was asked by the Dublin County Board to take charge of North Dublin, one of the initial challenges was whittling down players from his own club for trials which were held over three weeks.
"Some of the Raheny lads were sick," recalls Fenton, "we could easily have had five or six on it."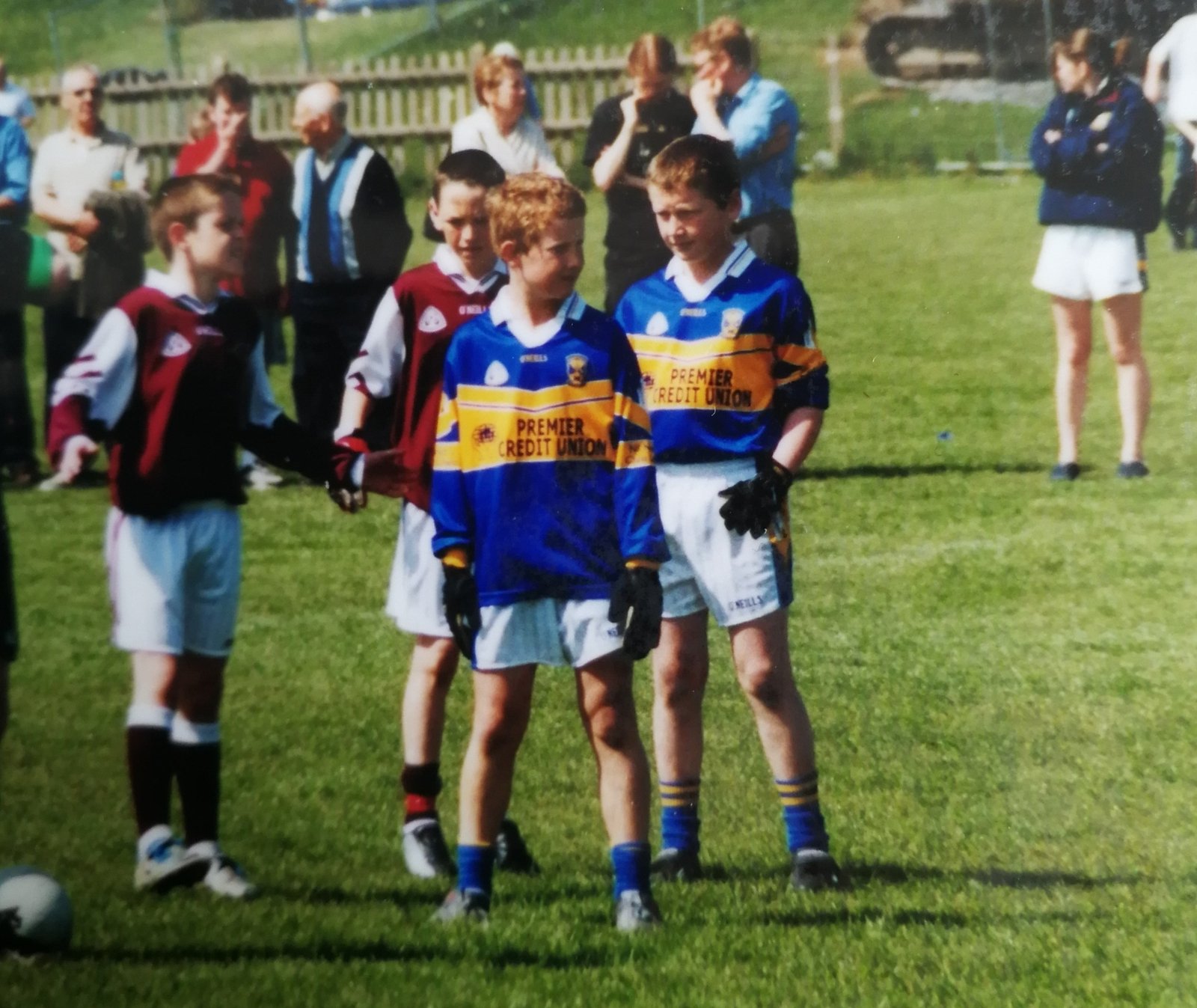 Ivory was joined by Paul Dempsey (Raheny), John Gray (Na Fianna) and Gerry Black (Ballymun) in the management team.
The spine of the side came from just three clubs. Castleknock were represented by full-back Eoghan Quinn and centre-forward Kilkenny, the Raheny pair of Gavin Ivory and Brian Fenton were in the middle of the park and O'Sullivan was stationed on the edge of the square.
Jack McCaffrey manned the defence in the number six jersey with Clontarf team-mate Ross O'Hanlon between the sticks.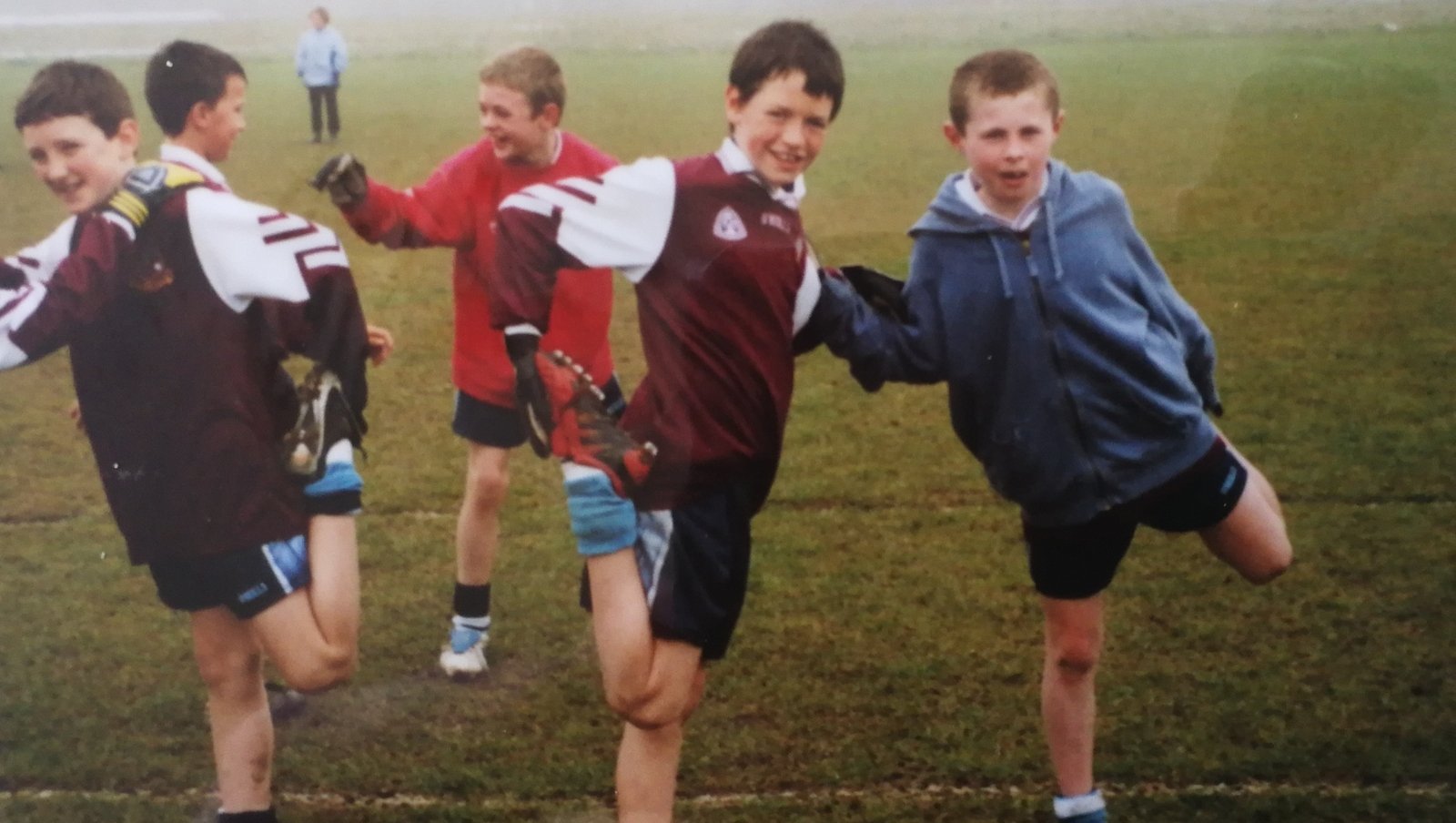 McCaffrey recalls the giddyness in the early stages as new friendships were beginning to form.
"At that age, it's so interesting. You don't really know anyone outside of club and school mates."
"As soon as the nervousness went away and we started chatting, we got on really well," Kilkenny adds. "There was a lot of unity there, even at that age."
Even then the team oozed talent. McCaffrey's attacking instincts were borne out from the get-go, but his manager jokes that the fledgling footballer displayed little of the defensive balance that would come later in his career.
It was very simple, your best players marked their best player and you'd run around like mad things for the game
"I used to tell his father Noel, 'I'm going to have to put a muzzle on him'. I wanted him to stay in his position and not cross the half-way line, but he used to make bursts forward," says Ivory.
"There's only so much tactical stuff you can do with 12-year-olds," McCaffrey argues. "It was very simple, your best players marked their best player and you'd run around like mad things for the game."
Ivory is adamant Fenton had a touch of class about him from an early age, with a reading of the game beyond his tender years. It was a benefit too for O'Sullivan at full-forward
"Fento was always the one from that team, just one of the best players all the ways up."
For all his manager's praise, there was one shortcoming in his game. Ivory encouraged all players who were fouled to take their own kick to speed up their attacks. Everyone that is bar the young midfielder.
"I still slag him over that," Fenton says with a smile, adding that his kick-passing is what he considers to be one of the strongest parts of his game.
"Ciarán was a man when he was 12" - Pat Ivory
After a few years up against each other at club level, Kilkenny was now wearing the same colours as Fenton with North Dublin wearing Raheny jerseys and Dublin shorts for the tournament.
Physically bigger than most opponents and team-mates, he was used to running the show for Castleknock and thrived surrounded by the best players in his age category.
"He was a man when he was 12," Ivory recalls. "He was ahead of everyone and had such a powerful kick. He could score from midfield."
Full-forward O'Sullivan was happy to have him on his team rather than in direct opposition. "He was unbelievable. At club level I always wanted to score more than him.
"He used to destroy us at underage level, and no one did that to our Raheny team. I always knew he'd go on to play for Dublin."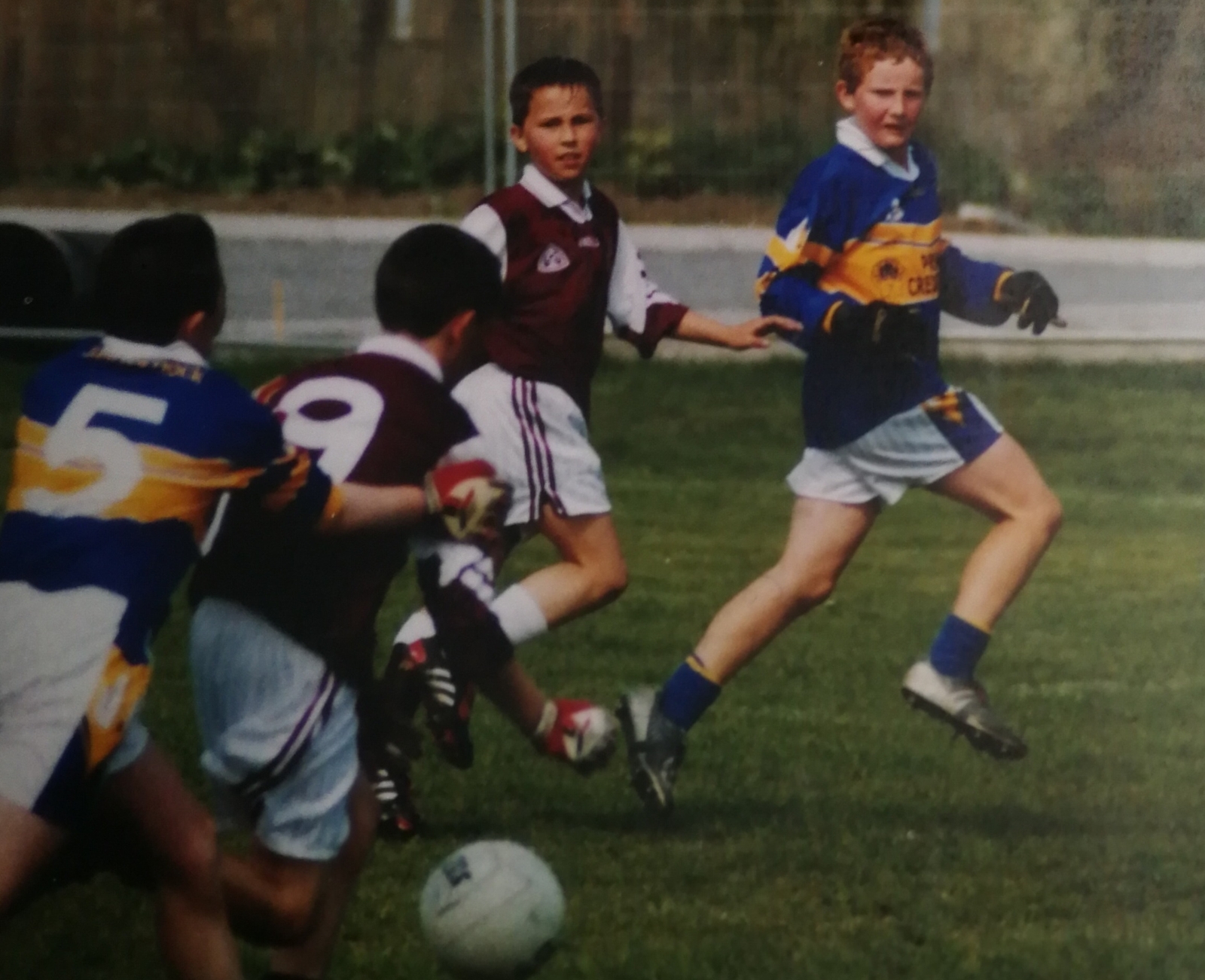 Full-forward O'Sullivan was happy to have him on his team rather than in direct opposition. "He was unbelievable. At club level I always wanted to score more than him.
The bulk of the scoring came from O'Sullivan and Kilkenny and while the latter could easily score from distance, there was only one thing on the mind for the future professional soccer player.
"He was goals, goals, goals," says Fenton. "He had this unbelievable knack of spinning his man and be in for goal."
"John was exceptionally fast and had a natural poacher's instinct," says Kilkenny. "He was always confident. Some guys would think scoring 1-05 in a game was a great score, but he wanted 5-01. Just a goal merchant."
If people think I'm quick, they should have seen John O'Sullivan - Jack McCaffrey
Even at such a young age, his ability to get away from players was eye-catching.
"If people think I'm quick," says McCaffrey, "they should have seen John."
Indeed O'Sullivan could very easily have never played Gaelic football.
Soccer was his first love, and after crossing paths while playing with Belvedere, McCaffrey suggested he come along to a Clontarf training session. When McCaffrey moved to France for a year, he stepped away before Ivory coaxed him into playing with Raheny.
"When I got back he had turned into a phenomenal footballer."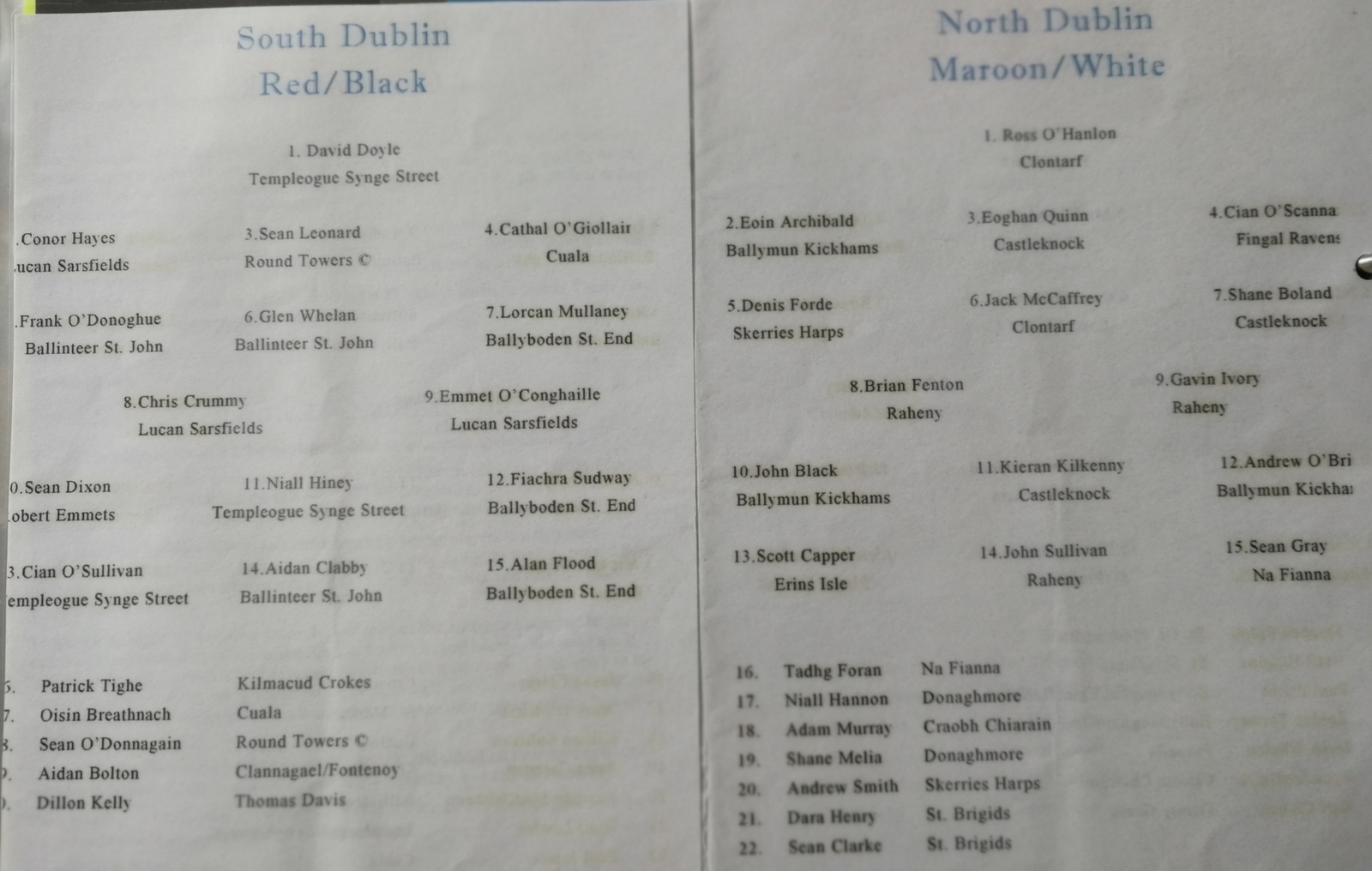 Naomh Olaf's was the venue for the 2005 tournament between North and South Dublin, with both sides of the Liffey bringing an A, B and C team, with the two strongest sides as expected advancing to the decider.
The northsiders dominated from the off, notching an impressive first-half tally of 3-09 by the half-time break.
"John O'Sullivan was tearing us apart," recalls future senior Emmett Ó Conghaile who lined up in midfield for Dublin South. "They were seriously up for it and it was over in the first 10 minutes."
The second half was one-way traffic as Dublin North ran out 7-15 to 2-04 winners.
Current Dublin senior hurler Chris Crummey was named in midfield for Dublin South but spent most of the game at centre-forward marked by McCaffrey.
"We didn't really know what to expect beforehand as we wouldn't really have been that familiar with their players, but they were miles better than us."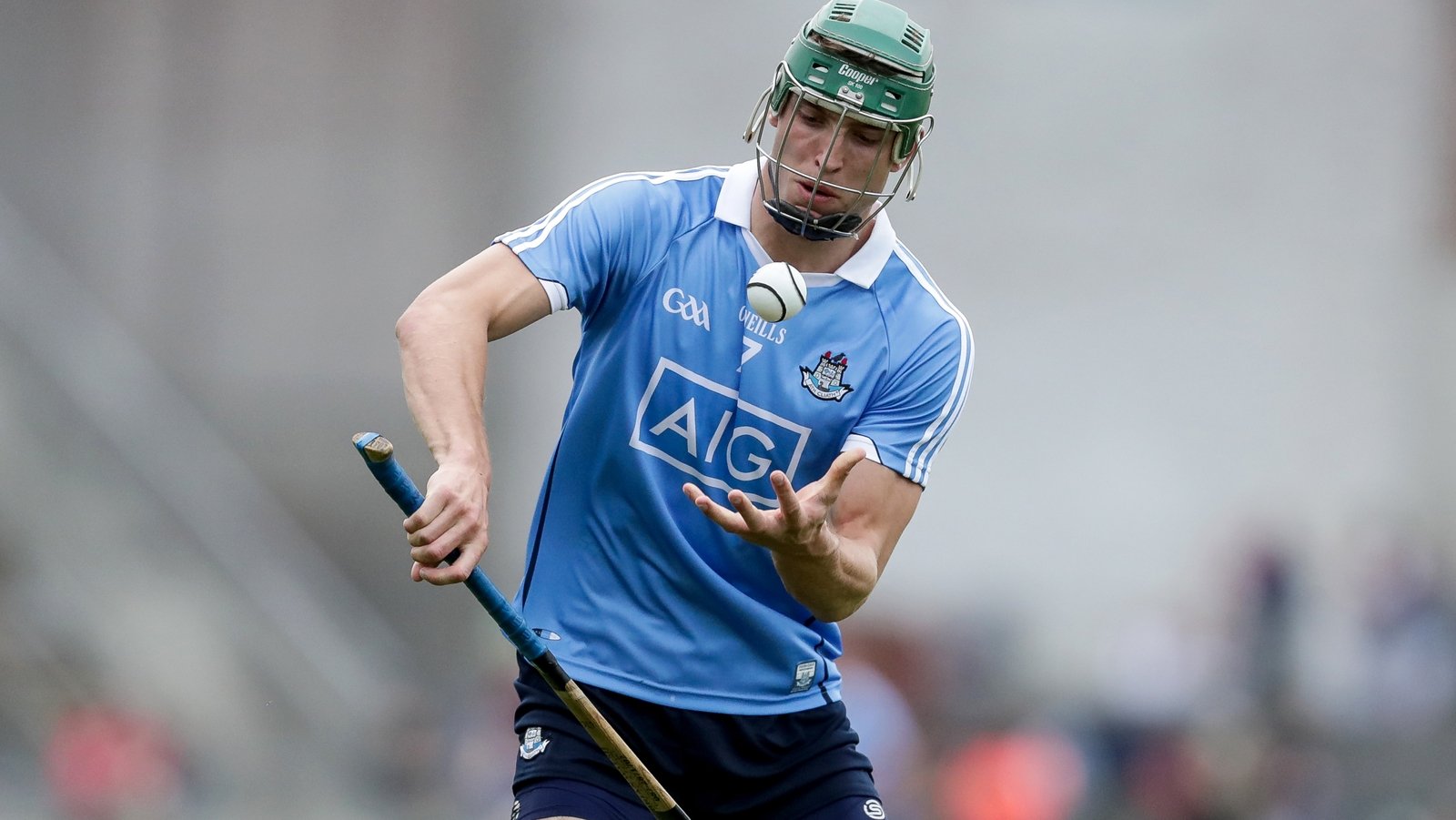 The celebrations are fondly remembered, but even then, the competitive rivalry was forming.
"I remember waving goodbye to Ciarán after the match as he was going to play a tennis match. I was shouting at him, 'I hate you' because we played them so much," says Fenton.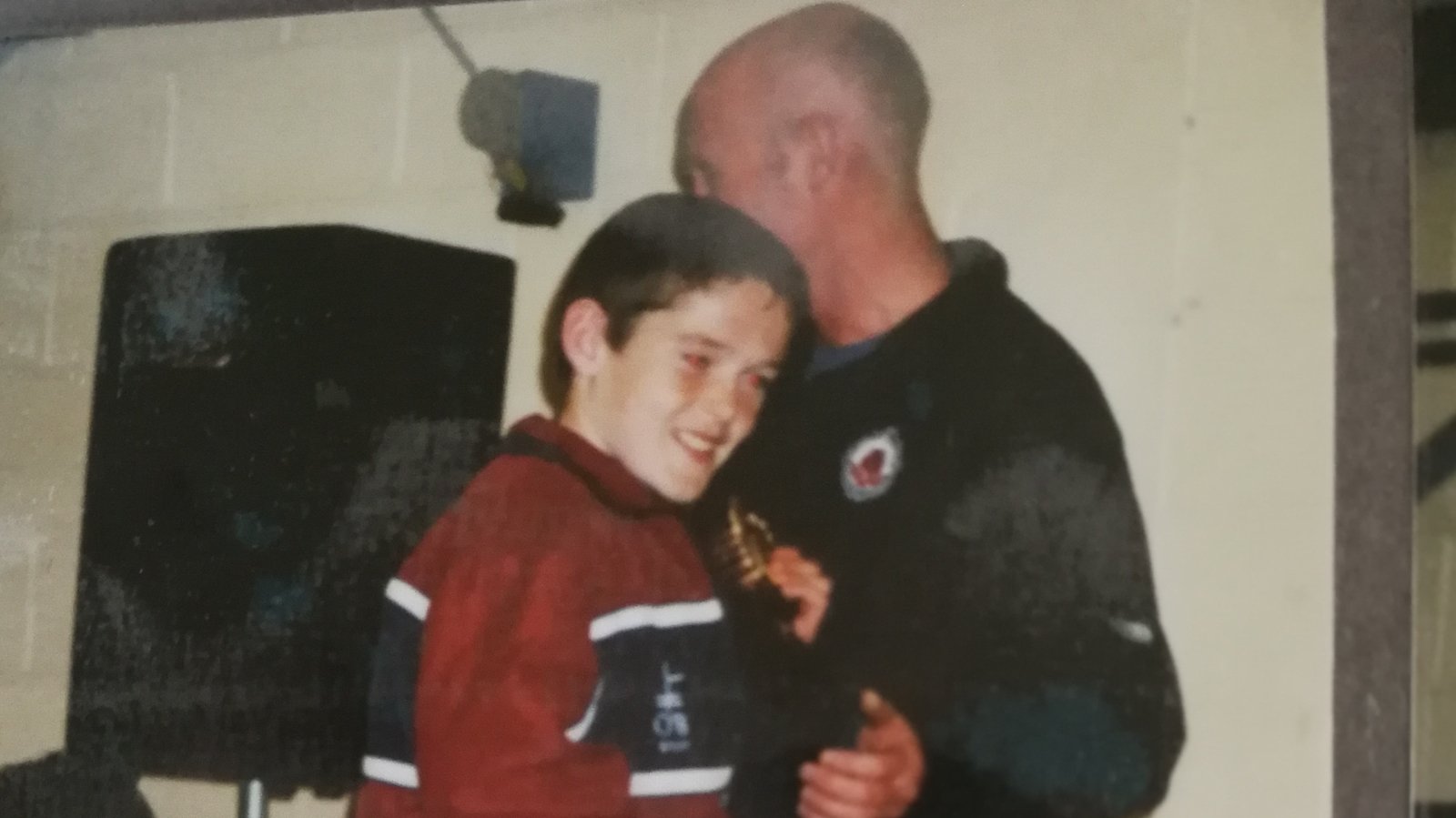 Two years later and Raheny represented Dublin at the U14 Feile having beaten Castleknock in the decider, where Kilkenny was the only scorer for the losers, all the more impressive given the fact he was nursing an injury and was moved into the full-forward line due to his restricted mobility.
"How many players score 4-05 in a game, a 20-minute each-way game, and end upon the losing side," wondered The Herald match report at the time.
"I still maintain he was too afraid to come out to midfield," Fenton notes.
Raheny however were denied All-Ireland glory by Derry's O'Donovan Rossa in the decider.
"In my whole career, that was probably my biggest disappointment," says O'Sullivan, who was bidding for a unique double of a Kennedy Cup and Feile All-Ireland in the same year.
Soon after he was heading for Blackburn Rovers and the path of professional football.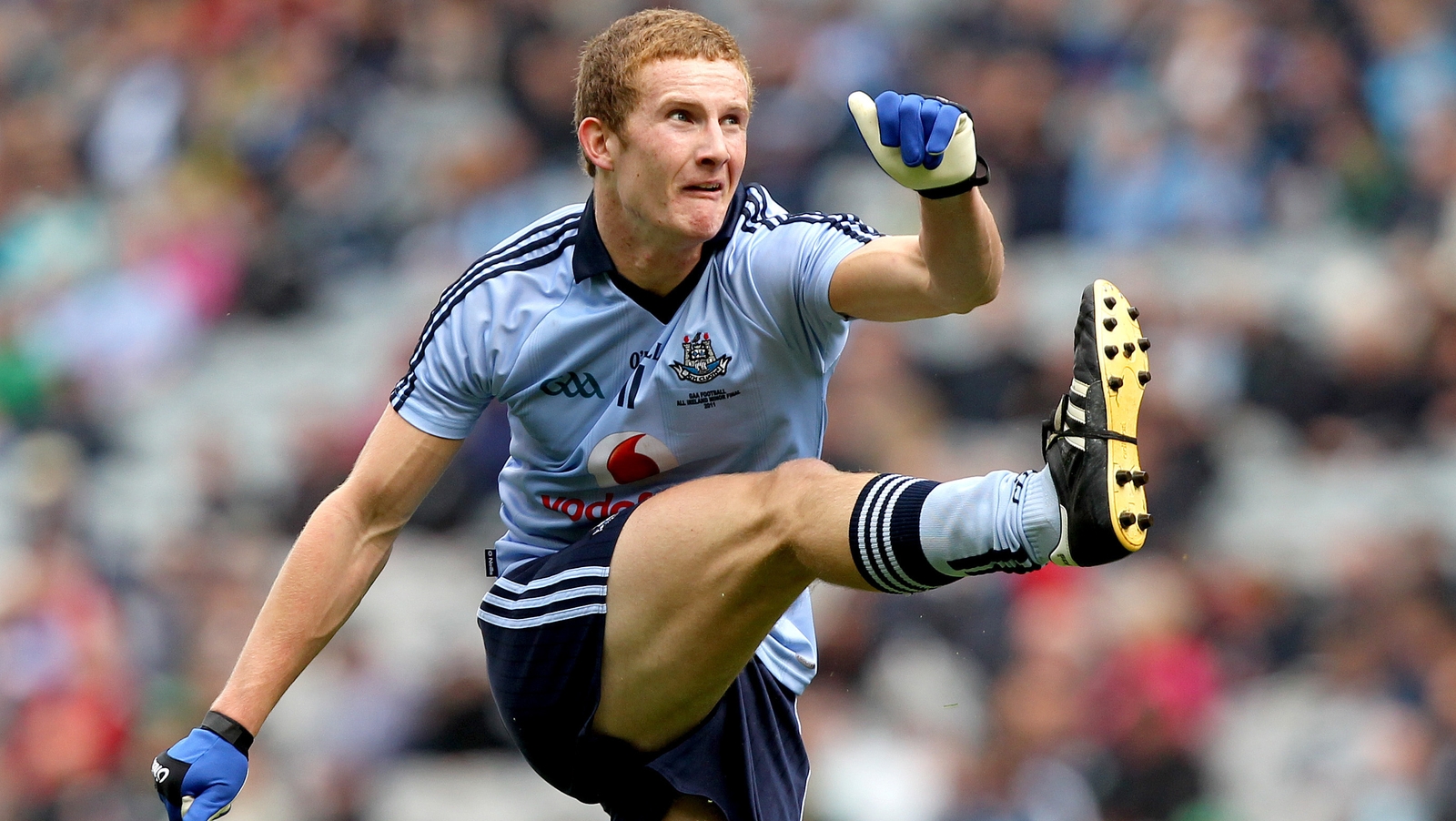 Four of the 2005 North Dublin team (O'Hanlon, McCaffrey, Ivory and Kilkenny - Eoin Archibald was on the bench) started the 2011 All-Ireland minor final defeat to Tipperary, but Fenton watched proceedings unfold from the Hill.
O Conghaile and Raheny team-mate Patrick O'Higgins claimed the midfield berths, while future seniors John Small, Cormac Costello, Paul Mannion were key figures in the team.
"The lads stayed dominant, but I would have dipped and dwindled," Fenton offers as a possible reason for his stalled progress.
A month previous and O'Sullivan was part of an Ireland U19 side that reached the semi-finals of the European Championships.
The Boys in Green, captained by John Egan and featuring Matt Doherty and Jeff Hendrick bowed out to eventual champions Spain, who had the likes of Alvaro Morata, Dani Carvajal and Gerard Deulefou within their ranks. The following season, with another year at that level, O'Sullivan was made captain.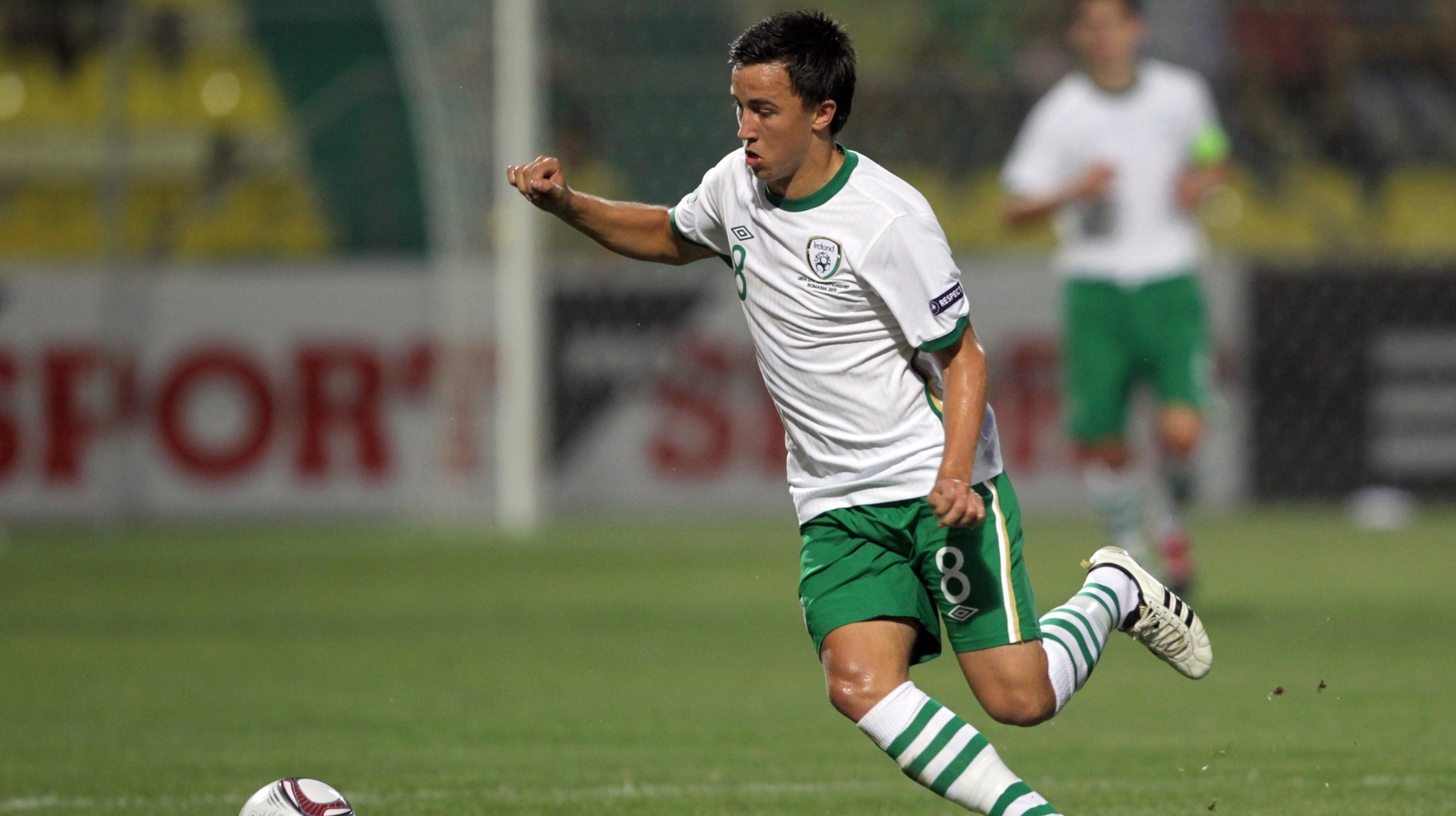 In 2012 and Kilkenny and McCaffrey starred in the U21 side that defeated Roscommon in the All-Ireland final, while in their final year at that age grade, Fenton joined the pair as the Rossies were again defeated in the decider.
Since making their senior bows, it has been one trophy after another.
Between them they boast 13 All-Irelands, two Player of the Year awards along with one Young Player, eight All Stars and 11 League titles. Fenton, who is yet to lose a Championship game for Dublin, picked up the man-of-the-match accolade in his first All-Ireland final. Last August against Tyrone, the award went to McCaffrey.
Should Jim Gavin's side complete the five-in-a-row this year, Ciarán Kilkenny will boast more All-Ireland titles than all but five counties.
Across the pond, O'Sullivan has carved out a fine career to date. Involved in Irish teams right up to U21 level, he captained his country at U19s and spent the second half of last season on loan at Dundee. Blackpool have made a contract offer, but he is now taking his time to consider the next stage of his career.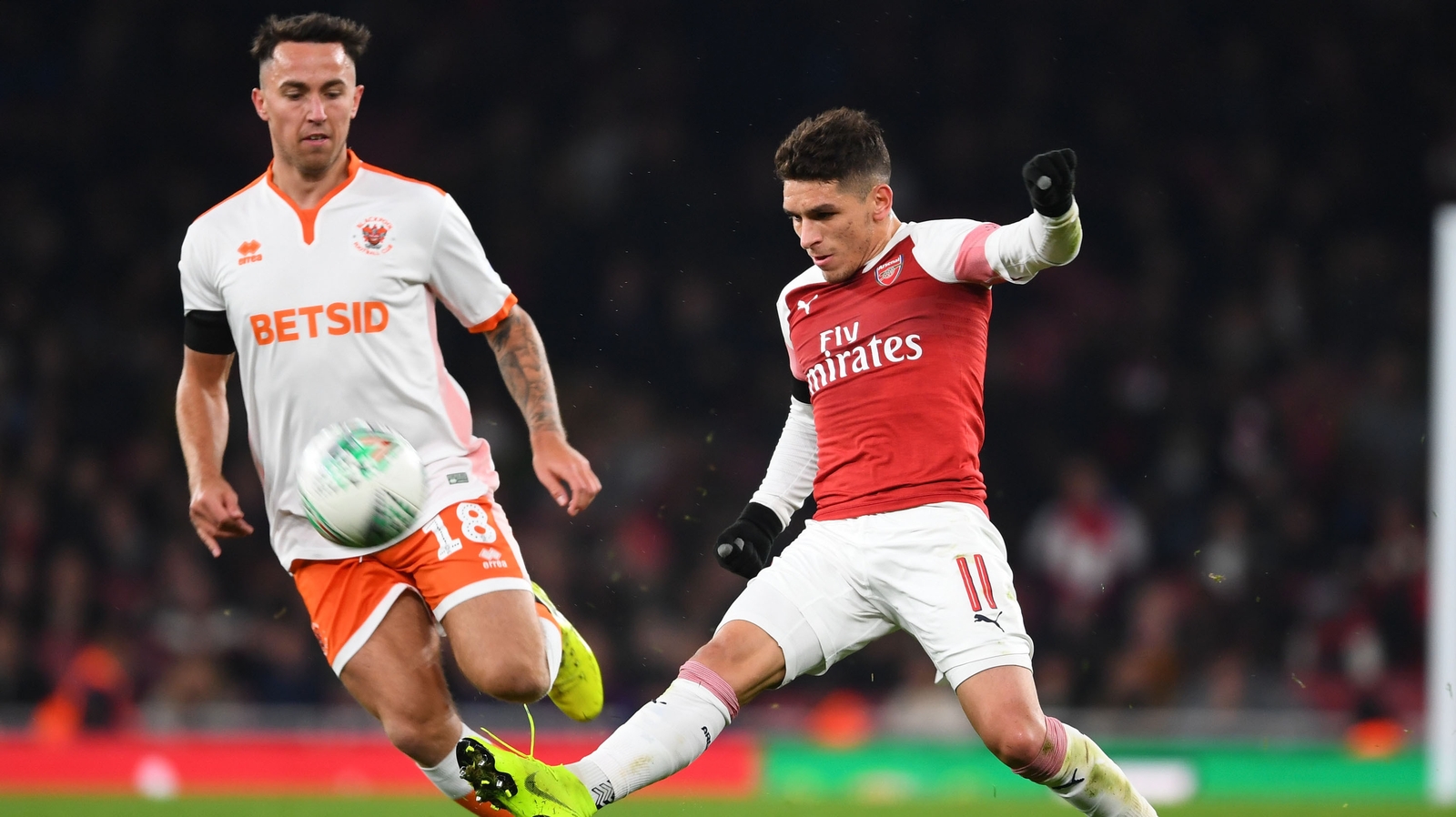 Amassing more than 200 league games before his 25th birthday is an achievement in itself, but O'Sullivan still keeps an eye on his former team-mates and the boys in blue, with messages often exchanged with his former Raheny team-mate.

"There's always something in the back of my head saying I'd love to have stayed at home and play for Dublin. I have no doubt if I had stayed I'd have played, but it's hard when you are a young lad and you are offered a three-year contract in England
I have no doubt if I had stayed I'd have played, but it's hard when you are a young lad and you are offered a three-year contract in England
Remarkably, the 2018 Player of the Year was a battle between three of Pat Ivory's U12 team, with Fenton named the standout performer of the year.
According to Kilkenny, last year's RTÉ Sport awards served a reminder of what they have achieved as a group.
"The three of us were up on the couch together, that was unique. All the different journeys that we have been on together is quite remarkable. To be still playing with the guys is special."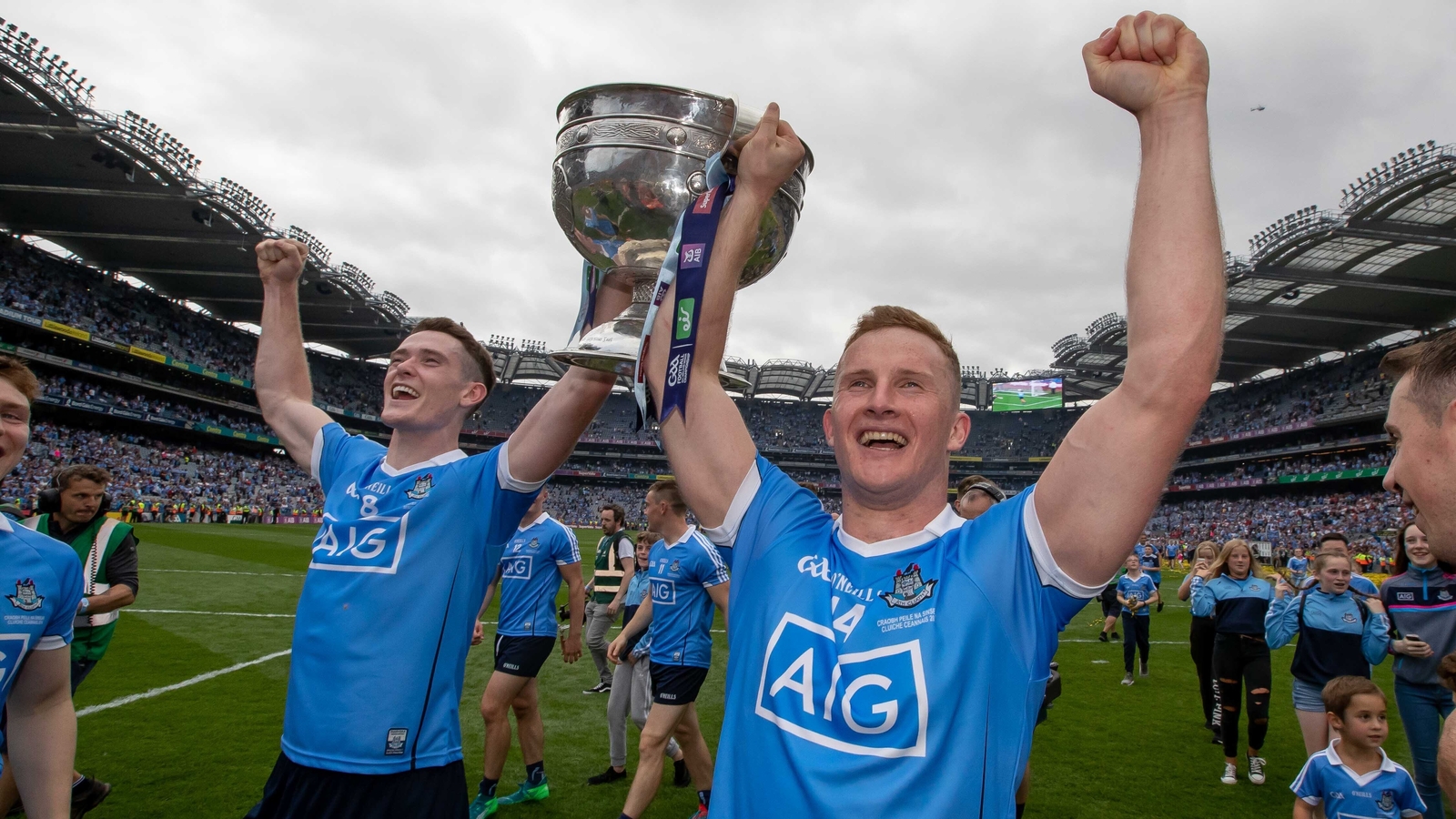 And it's not just on the field where hard work and dedication has been rewarded.
A qualified physiotherapist, Fenton worked in Beaumont Hospital for two years before moving into his current role as a surgical sales executive with Tekno Surgical.
Kilkenny is a teacher by trade, while McCaffrey followed in his father's footsteps as a doctor and is currently interning at Our Lady of Lourdes Hospital in Drogheda and will be starting the pediatric scheme in July.
"Remarkable players in a remarkable team," notes Ivory, alluding to both the U12 North Dublin side and the reigning All-Ireland champions.
Aged 25 and 26, there is plenty of time yet to add to their list of achievements.