Corofin manager Kevin O'Brien says it is unfair that two of his players are scheduled to play Sigerson Cup semi-finals the same day as they take on Gaoth Dobhair in the All-Ireland club football semi-final.
Liam Silke is a key player for UCD as they prepare to meet St Mary's in the Sigerson Cup semi-finals, while Kieran Molloy is one of most experienced players in the NUIG team which plays UCC.
Those two Sigerson Cup semi-finals are scheduled for Saturday, 16 February, at Mallow in Co Cork — the same day that Corofin take on the Donegal champions in Carrick-on-Shannon.
Travelling distance between the two venues, which are 262 kilometres apart, is over three hours, leaving little prospect of the two defenders being able to play in both games.
Last year Molloy got a Garda escort from Corofin's semi-final win over Moorefield in Tullamore to come on as a second-half substitute for NUIG in their Sigerson Cup final loss to UCD over 100km away in Santry.
Corofin boss O'Brien said it is an unacceptable position to put players in.
"It's just about giving the players a better chance, and it's married in a bit with the national leagues as well," said O'Brien.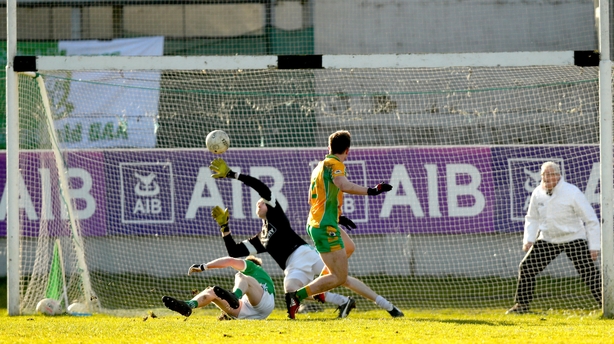 "One of the problems in the GAA is all of our good players are playing there at this time of the year with different teams. That's a problem and it's a pity because the Sigerson is such a good competition."
Corofin won't be the only team effected by the Sigerson double-header in Mallow. Dr Crokes take on Mullinalaghta that same day in Semple Stadium Thurles, and David Shaw will have to combine his Dr Crokes and UCC duties.
O'Brien said that, in Corofin's case, NUIG manager Maurice Sheridan and UCD manager John Divilly, had been very helpful in trying to accommodate both players.
"We have been fortunate enough so far with Maurice Sheridan and myself, working Kieran's schedule between Corofin and NUIG, we work with John Divilly on Liam's schedule as well, and it's worked okay so far. But the fact that the semi-finals clash again that's a pity," said O'Brien.
"The one thing we try and do here is try and manage their load. If the lads are playing Sigerson we are not training them the day before. That's the important thing to do.
"Overall it hopefully works out the same. There is constant communication. We will be monitoring the players all the time to make sure that they are not doing too much work."