Speculation swirled in the autumn that Dublin ladies football manager Mick Bohan was about to embark on a fresh challenge.
In the days after leading the Sky Blues to a second successive All-Ireland title, Bohan was linked with taking over Roscommon's senior men's team. In the end, Anthony Cunningham got the gig; and in November Bohan was ratified as Dubs boss for two more years.
He later said he never considered taking over at the Rossies and was bemused by the rumours.
Nonetheless, there's no question Bohan is much admired. Chasing a third All-Ireland crown on the bounce with the Blues Sisters, his exploits have not gone unnoticed.
Were his players worries they might lose him?
"A lot of people were saying that, but Mick's a Dub," Sinead Goldrick told RTÉ Sport at the launch of the Lidl Ireland Ladies Football National League.
"We've spent the last few years together and there's a relationship there. I know he'd have loads of opportunities because he's an excellent manager and we're delighted that he's here.
"I think it shows there's a good panel there and a good relationship between the managers and players. You want to be playing for a manager you have a huge amount of respect for.
"Dublin ladies football is in a good place. We're just trying to be the best we can be."
For two years now, their best has been better than the rest.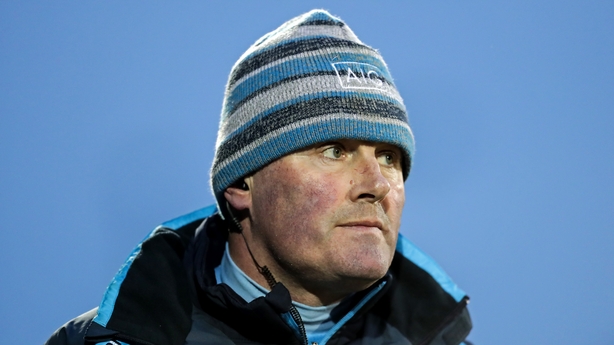 Dublin won the Division 1 title last spring and then retained the Brendan Martin with a 3-11 to 1-12 defeat of Cork. Heavy is the head that wears the crown, but Goldrick believes this group have the right mix of experience and hunger to stay at the top. A wave of new faces in January has helped too.
"There's 14 new players who've joined the team so there's a good fresh blood and energy there," the Foxrock-Cab defender said.
"When you get that chance to see what it's like to win an All-Ireland, it gives you great memories and you want to continue that, especially when there's new players there. You want them to experience that.
"We'll always remember - and the team is always reminded of - the times we lost All-Ireland quarter-finals and semi-finals so that feeling doesn't going away.
"The memories of winning stay too. It's a good mix of what we've had - the losses that made us stronger, and the wins we've had the last two years that make us want to improve more as players and get that extra edge.
"You want improve yourself as a player every year. We're still trying to get the best out of each other. It's exciting because you don't know what's going to happen in the league. I'm really looking forward to seeing what happens against Donegal."
Saturday evening's league opener against the Ulster side is part of a Croke Park double-header with the men's clash. Jim Gavin's team take on Galway directly afterwards.
Any opportunity to shine at HQ is to be embraced and Goldrick said it provides invaluable experience, particularly for the newer players. Coming on to such a talented and successful panel is daunting and challenging however.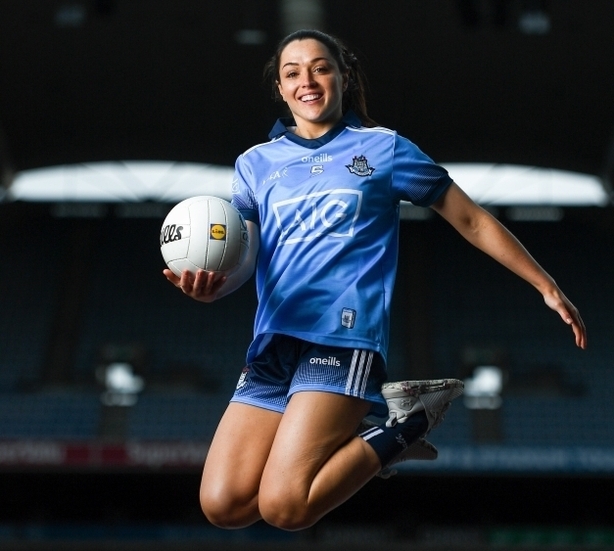 The senior stars feel duty-bound to empower the new arrivals and make them feel at home; but everybody has to reach the sky-high standards set day in, day out.
"If you come up to the seniors, you're treated as a senior player," adds Goldrick.
"Regardless of what age you are, you have to have the same expectations as everyone else on that pitch.
"The older players try to make an environment where everyone feels they have the right to speak, but we have high standards within the team and we make sure everyone lives up to them.
"The double-header against Donegal is absolutely brilliant to start with. It's a good time for us to see the benchmark in terms of fitness levels.
"Your only opportunity to play in Croker five or six years ago was if you go to the All-Ireland final.
"I think we're trying to get as many people as possible game time. Obviously you want to win the league but we're using it as a good opportunity for everyone to get games.
"It's winter football. You're not as fit as you could be. It's a new panel. The league is a transition I suppose. We have to see where we're at."