Galway forward Shane Walsh believes his side must show a greater killer instinct in front of goal if it they are to be competitive on all fronts in the months ahead.
It's all about how you look at things. Was 2018 a good or a bad year for Galway football? If you were to commission a poll, the results would be largely positive on the back of pushing Dublin all the way in the Division 1 league final, regaining the Connacht title and then getting to an All-Ireland semi-final.
However, on the debit side there will be those who will point to the below-par performance against Monaghan in the Super 8s and the subsequent second-half fade-out against the Dubs in the last four of the Sam Maguire race.
A new year brings fresh hope and speaking at the launch of this season's Allianz Football League, Walsh referenced that latter game against the All-Ireland champions as to what the Tribsemen must do if they are to maintain their progress.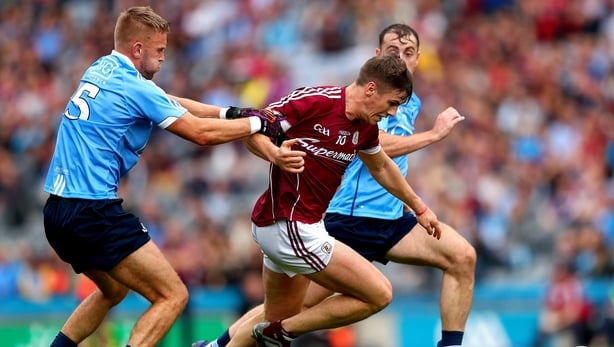 "The big thing from last year's semi-final was being clinical in front of goal," said the Kilkerrin-Clonberne clubman.
"Dublin, I think only had about ten chances in the first half and they got 1-07 or 1-08 or something like that.
"How many chances did we have? We maybe took one in three or one in four of our chances, which at the end of the day, when you're playing the All-Ireland champions, who are the team to beat this last couple of years, is not going to be good enough.
"That's a big thing for us to learn from. The experience from it alone will bring us on a bit more. We often find on the big days, you do things you never did before, things you shouldn't be doing.
"Looking back over the year gone by, there's much to bring forward to this year. The need to kill teams off at crucial stages is probably the big one.
"In 2018, we ticked many boxes. We definitely made progress.
"For us it was all about maintaining Division 1 status last year, and then trying to wrestle back the Connacht title and for us, we did both of those."
Galway open their Division 1 campaign at home to Cavan on 27 January, with Walsh stating the spring competition will again be used as a springboard for hopefully greater things in the summer.
"We wouldn't find ourselves lucky enough to be prioritising one competition over the other," he added.
"The likes of Dublin can probably afford to with the strength of the panel they have, but for us we know we're only as good as our last game.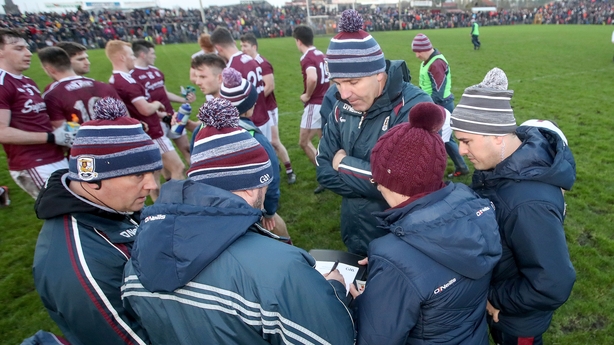 "The league last year went very well for us. A couple of results that went our way, we won by a point or two. They could have gone the opposite way as well. So we just have to be on our guard again. All things going well, win a couple of games, you have a chance to blood players coming through.
"The hand pass rule seems just a bit daft with three"
"But if you don't, then you're really fighting it. So for us, it's taking the first game, trying to build as we go along through it. So like that, we'll use the league campaign to provide a good championship for us as well."
And what of the proposed new rules that may or may not be in place for the league, well the 25-year-old wasn't shy in offering his views.
He continued: "The hand pass rule seems just a bit daft with three. You've gone from a record number of hand passes in a game to three hand passes consecutively. I think that's a bit of an extreme jump.
"If the ball can be moved forward quickly, move it forward quickly It's not a case of we have to count this hand-pass and use the three and then kick. Just play the game as you see it.
"If the attacking mark goes through, you will look to play to players' strengths.
"You're probably going to see a few big lads you've never seen before play football inside in the full-forward line. I think it brings a bit of excitement – you're showing the art of catching and kicking, which is a huge part of what Gaelic football  is about.
"So I think that would be huge if they implement that one. But does it slow up the game? Will teams use the time advantage to kill off games? It's 15 seconds, that's probably something that trial and error will work out. I don't know. For us, having the likes of Damo [Comer] inside, it would be something you'd like to use."