Cian Kiely's breakthrough year with the Cork footballers was not the most memorable from a results perspective, yet the 22-year-old UCC student believes that the system that is being put in place with the county side will pay dividends in the coming years.
In 2018 Ballincollig native Kiely helped the county to land the McGrath Cup at the start of the year before establishing himself in the Championship squad that reached the Munster final, before exiting in the qualifiers following a crushing defeat to Tyrone.
Kiely started that Round 4 qualifier, but the team were outclassed as the Rebels failed to bounce back from the Munster final loss to Kerry, where they were similarly well beaten.
But Kiely is taking the positives from his breakthrough year with the senior side and believes that the hard work will pay off sooner rather than later.
"There's not many teams who can make the impact Tyrone had last year in a transitional phase," said Kiely.
"We're building and getting to know each other. Systems are being put in place and we're doing the hard work. It will come right."
A positive start to 2019 has seen Cork, yet again, make it through to the McGrath Cup final, which should boost the county's confidence heading into the upcoming Allianz League campaign.
And Kiely admits that it has proved a steep learning curve, making the transition with the Rebels, yet one that he has embraced, using his experience at Under-21 level, where he won a Munster title, to know what is needed to excel with the senior side.
"Last year was my first proper year of being there for the full year. It's a huge step-up, but it's one you definitely want to make.
"The main thing is being smarter on the pitch. When you're a minor or Under-21 you might get away with trying to take on two or three players with your speed or strength. But in the seniors you have to have more unity as a team, so that's something you have to adapt to.
"It's not just a case of, if you want to be a senior, you need to be faster or stronger.
"There are different things needed for different age-groups. That was the biggest thing that I needed to adapt to, knowing exactly what was needed of me and bringing it to the table."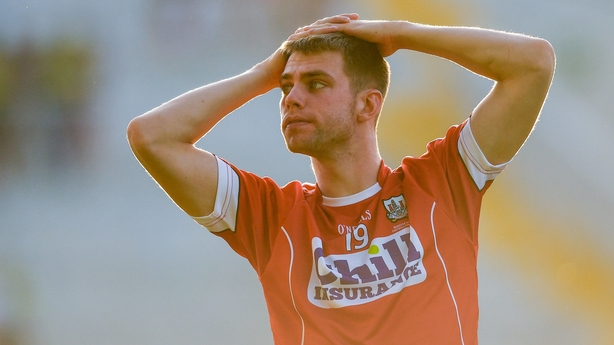 Kiely was a budding basketball prospect in his teenage years, representing both Cork and Munster before he made the metaphorical leap to Gaelic football.
A common occurrence among inter-county footballers, Kiely is convinced that his basketball background has complemented his footballing career with many similarities and skill-sets to draw from.
"Basketball is definitely something that helped me, mainly for game-awareness," explained Kiely.
"Peripheral vision and thinking two steps ahead is key in basketball and huge in football now as well.
"There are plenty of inter-county players who played basketball and I think what separates them from other footballers, aside from having good foot-work or high jumps, is their vision.
"They can see left and right while looking straight ahead and they know where someone is going to be and can put the ball into them. I think that's the biggest thing that can be learned from basketball."
And Kiely believes that the indoor sport is having an effect across the country with football teams like Dublin also taking aspects from other sports and incorporating them into their own match tactics.
"A lot of teams are playing systems now where you're attacking and defending together," he said. "In basketball there are five players on the court who are attacking and defending, attacking and defending, up and down, up and down. It's all about transition.
"What the Dublin footballers are doing is working at the moment, and I think people underestimate the influence that outside sports can have on your chosen sport. I think it would be fantastic if GAA was maybe more accepting of other sports in terms of allowing them to influence our game."
The Rebel County have put a five-year plan in place to bring their football levels and enthusiasm on a par with their hurling counterparts, and while Kiely admits that hurling is the dominant sport at the moment, he does not believe that it translates to negativity towards the football team.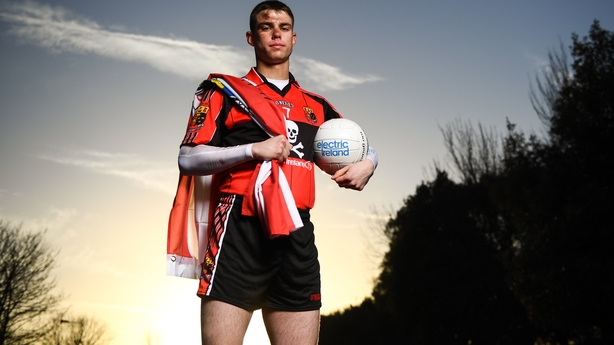 "Hurling is the dominant sport in Cork at the moment, obviously with how fantastic the hurlers are doing.
"I wouldn't say there's much negativity as there is just more emphasis put on the hurling. Any county, if they lose, there is going to be some emphasis on them losing or negativity around things.
"It's kind of part of the game, maybe not a part I agree with but it's not going to be eliminated either."
Cork open their League campaign on 27 January with a testing away fixture at Brewster Park to take on Fermanagh and Kiely is confident that the new-look side will start to reap the rewards as a result of the squad and management team's endeavours.
"I suppose it's been said a lot in the media that last year was a team in transition," he noted. "You had a lot of young people coming in which was definitely needed. There were a lot of people getting to know each other, getting to know the new systems.
"I think it will definitely come around and hopefully we're going in the right direction."