It will be a year never to be forgotten by Limerick supporters. 2018 will go down as one of the most memorable in living memory, and on 19 August, it was Limerick who stood tallest.
A one-point victory over Galway sealed a classic championship, but while the county went delirious as Liam MacCarthy landed in the Treaty County for the first time since 1973, it was a time of mixed emotions for Paul Browne.
Vice-captain for the year, he captained the side to the Munster Senior Hurling League, and despite losing his starting position, featured in three Munster outings before he tore his cruciate in a training session in June and that was the end of his playing involvement for the year.
In a wide-ranging interview with Damian Lawlor on RTÉ Radio 1's Sunday Sport, Browne recalled that fateful summer's day.
"I did feel sorry for myself," he said. "I knew straight away. It's a different kind of pain. It's just a horrible feeling.
"I was bitterly gutted. I remember I came in off the field, I went into the dressing room and the boys had to go out. It was a hot and heavy training game. I was inside by myself in the dressing room. I rang my father and I was bawling down the phone to him crying.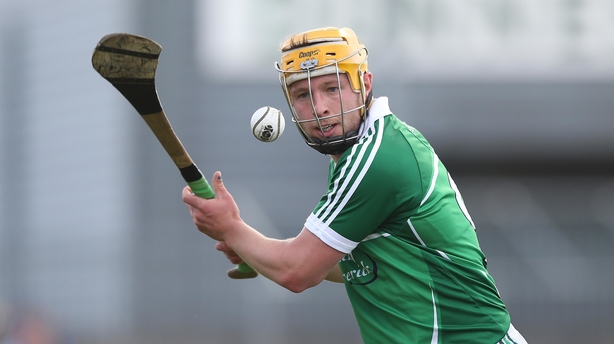 The Bruff man knuckled down however and manager John Kiely wanted him to remain part of the panel, while the players were supportive throughout.
On All-Ireland final day in Croke Park, he was handed the number 27 jersey.
"It was lovely. John was very keen that everyone had a jersey on the day. I think there were nine of us that weren't involved. He wanted us in the dressing room and helping the team.
"It's lovely to have that jersey at home."
Browne says he can reflect now that All-Ireland success is "all that matters" despite his own reduced role.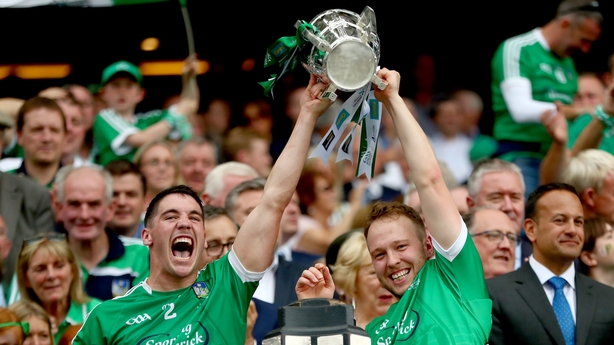 As well as a watching brief with the county, he was also outside the sideline as Bruff reached the Premier Intermediate County final, a game they lost to Garryspillane.
Now the 29-year-old is focused on getting fully fit and making up for lost time.
"Just to make the panel next year and play even one game even would be my goal"
"The way the Limerick panel is now, if I come back too soon and take risks, I'm out the door. There is no place for someone coming back and been out for nine months.
"My target is March April. Please God I'll get there. I'm on target at the moment.
"Just to make the panel this year and play even one game even would be my goal. I missed out with the club as well, they made the county final. I missed out on all that. That was nearly tougher to take than missing out with Limerick.
"I felt very helpless with the club."