Hurling is a sport of the aristocracy.
Kilkenny, Cork and Tipperary are the blue bloods who have dominated the stick and ball game since the beginning. Between them they have won nearly 100 All-Ireland Senior Hurling Championship titles - that's three quarters of the total.
But every couple of decades there's a blip when democracy breaks out and at the moment we are at the heart of such a golden age.
So far this decade we have had five different All-Ireland winners - three of them from outside the Big Three. Liam MacCarthy has been won by Tipp, the Cats, Clare, Galway and Limerick in the 2010s.
It's certainly creating a bit of conversation with the old-timers, but you can't stop progress - Michael Duignan
This could be the first decade since the inception of the All-Ireland championship way back in the 1880s that Cork don't win one - they have only one more year to stop that stat becoming fact. Never before has a decade passed without all of the members of the Big Three winning at least one title.
This is just the fourth decade in over 130 years that there has been three or more winners from outside of the established trio of superpowers, the most recent being the 1990s and the 1920s.
Hurling's true golden age of democracy was the 1910s when there were eight separate All-Ireland winners, including five from outside the Big Three and three first-time champions in Wexford, Clare and Laois.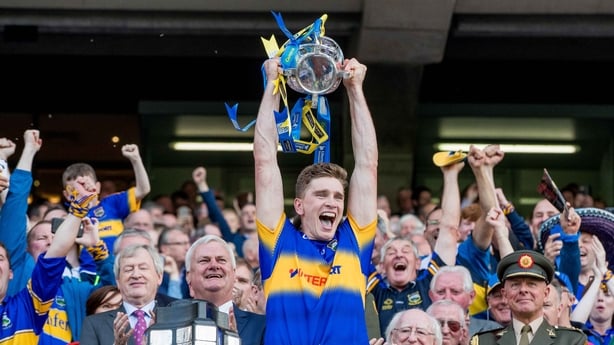 The current era of openness and competitiveness is all the more noteworthy as it follows on from the 2000s, the only decade so far when the Big Three shared all of the Liam MacCarthy wins between them, squeezing the little man completely out.
"Around 2009, '10 I was saying that hurling had a problem," explained Michael Duignan, who was part of the Offaly team of the 90s that helped to break up the establishment and win two All-Irelands the same decade that Clare took two and Wexford one.
"Kilkenny were so dominant, they hammered Waterford and Limerick in finals, and you were thinking that Tipperary were the only team that could sneak an odd one ahead of them.
"I was wondering 'where do we go from here?'. Hurling was never a 32 county game, but there were a lot of hurling counties in trouble.
"It has been an incredible turnaround," marvelled Duignan, speaking to RTÉ Sport. "It just shows you what you can achieve if you get yourself organised, get the fitness side of it right and get your house in in order because there are so many brilliant young hurlers around now."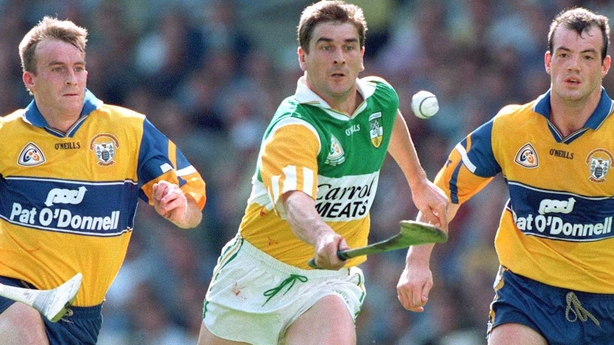 Limerick's epic All-Ireland win, after what has been widely hailed as the greatest hurling season of all-time, didn't exactly come out of the blue given their recent underage success, but they weren't considered one of the leading pre-season contenders either.
In 2019 it's fair to say that there are seven credible candidates to win the big prize - one of the deepest, if not the deepest, pools of talent we have seen sitting around the top table.
Leading the way there's champions Limerick, last year's winners Galway and Tipperary, who possibly have the strongest panel in the country. Just behind them are Waterford, Cork, Kilkenny and Clare.
Winning an All-Ireland is probably beyond Dublin and Wexford, in 2019 at least, but they can still have a major say in the destination of silverware.
"This must be a thrilling time to be a player," said Duignan. "It's certainly creating a bit of conversation with the old-timers, but you can't stop progress.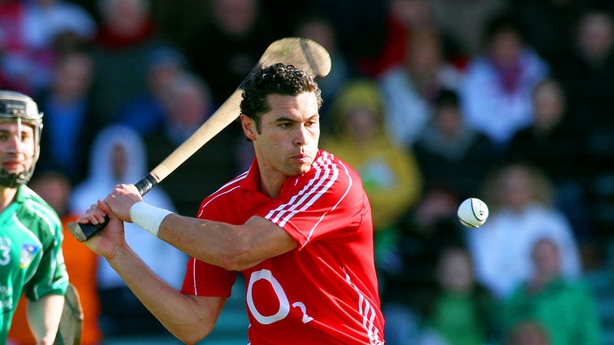 "It's nearly impossible to call next year. There are so many teams that could win it and I don't see that changing in the next few years. The system means a team can stumble through the round-robin in third, get a bit of momentum and win an All-Ireland, which is what happened with Limerick.
"Hurling isn't going to be played at the highest standard all around the country in the short term and it may never happen. To my mind hurling is as healthy as it's going to be.
"Offaly, Laois, Westmeath, Carlow and Antrim have their challenges and their difficulties and the GAA need to help them, but for now we should just enjoy what we have.
"The resurgence we've seen in hurling in the last six or seven years has been remarkable. As a lover of the game, there were so many great matches this summer. I recorded so many of them and I've been watching them back, which isn't something I normally do."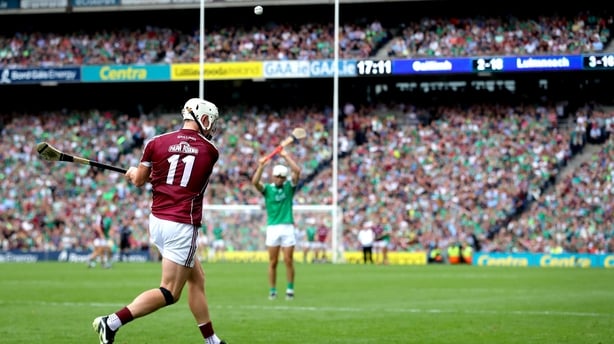 This year the GAA debuted their new-look All-Ireland Senior Hurling Championship, with Leinster and Munster divided into two five-team round-robin groups meaning every Liam MacCarthy county got a minimum of four games.
There was even a path into the competition for the tier two Joe McDonagh Cup finalists, parachuting in at the preliminary quarter-final stage.
The structure allowed teams to recover from a bad start, it allowed the season to build its own momentum and it culminated in two incredible All-Ireland semi-finals and an edge-of-your seat decider.
These truly are democratic times in hurling. Members of the Big Three will continue to win All-Ireland titles, no doubt about it, but other counties are going to continue to get a look in too. The coming decade could be another golden period.