In this elitist age of Super 8s and a handful of counties dominating their provinces, the club championships remain a more reliable source of romance.
Mullinalaghta, on the Longford side of Lough Gowna, has a population of 350. 155 of those souls are members of the local club and only 114 are adults.
St Columba's have just enough players to form a single adult men's panel. At Under 20 level they amalgamate with neighbouring clubs and youngsters play for the Northern Gaels side co-founded with Abbeylara.
On Sunday, they take on Dublin's Kilmacud Crokes in the Leinster club SFC final – a clash in which even the most confirmed pagan could recognise a biblical slingshot story.
"I have friends coming down to games and they're saying 'there's a great turnout' when they see the crowd that's gathered on the field," laughs midfielder John Keegan.
"I tell them 'what you see on this pitch is everybody in Mullinalaghta. Everybody is here'.
"In a half-parish, where you literally have a church, primary school (40 students) and one pub, the post office recently closed down, you have nothing else.
"The GAA is the heart and soul of the community. It unites everyone. It has the ability to do that in rural Ireland."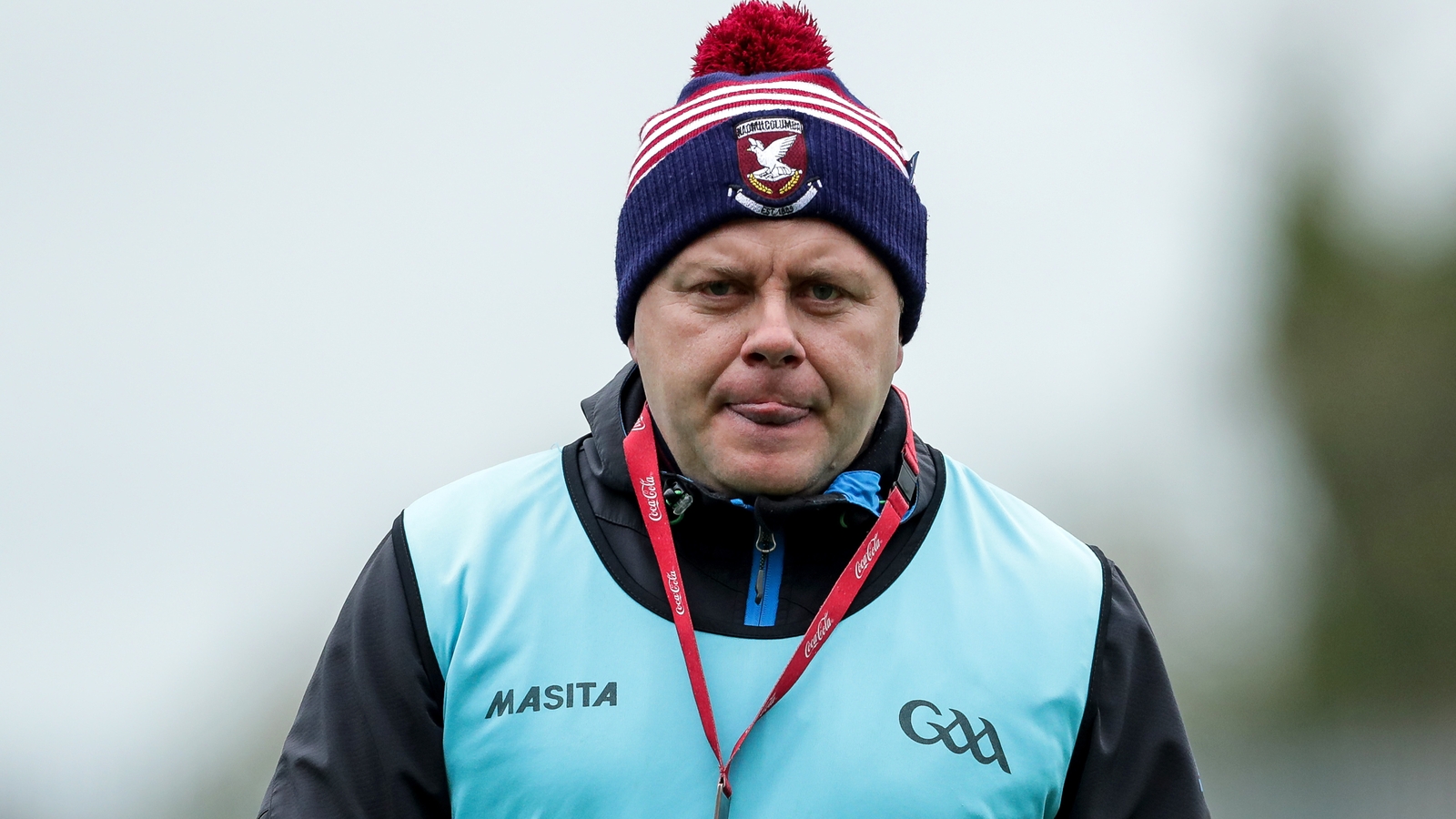 The other half of the parish is Gowna, across the lake in Cavan. The local rivalry is so fierce that challenge matches are known to end prematurely for safety's sake.
But Cavan men have had a notable influence on Longford football. The only team from the county to win the Leinster title was the 1968 edition managed by three-time All-Ireland winner Mick Higgins.
Now Mickey Graham, leading his third and final campaign before taking the reins of the Breffni County, has the chance to repeat history - if Mullinalaghta can become the first Longford club to conquer the province.
"Occasions like this don't come along too often for small clubs anymore," he says. "A lot of lads are living in the cities now and moving to bigger clubs so for the lads to be in this situation is just great for them.
"We're under no illusion to the contrast, as regards size, but isn't it great that there is still hope for the rural clubs? I've no doubt other clubs will look at Mullinalaghta and see what can be achieved when you get a bunch of players that believe in what they are doing and are willing to make the sacrifice and effort.
"Most of the lads don't live in the area, so far those lads to be making the sacrifice to come down and train two or three nights a week, they're just getting the rewards now.
"We have a lad in England that comes every weekend, or second weekend, for games and training. We have lads in Limerick, Galway, Dublin, Drogheda, Dundalk, Ashbourne. We have five Guards who give up their holidays to make sure they are at training and every game. They would have taken nearly two weeks leave already."
Where we lose out on size, we make up in determination and unity. You're not going to get a closer-knit group of players.
Keegan, who works as a consultant in Dublin, is one of those players making the trek home three evenings a week, and he believes that the smaller playing pool and family bonds encourage a unique dedication to the cause.
His father, also John, is club chairman while the team is a literal band of brothers: James and David McGivney; five Mc Elligotts (Aidan, Cian, Conor, Donal, and Ruairi); Francis and Shane Mulligan; and Patrick and Brendan Fox are all involved.
"Pretty much anyone who is available plays," Keegan says. "We would have a big enough range, probably 17 up to 38 or 39. We have two lads abroad who would be playing if they were around.
"The young lads who would be playing with Longford would be offered the chance to go to America for the summer, on the J1, and they always put the club first and turn down that incentive. Thankfully they're reaping their rewards now.
"You hear of other club teams where they might have trial sessions. We don't exclude anybody. You try and facilitate everybody as best as you possibly can.
"Where we lose out on size, we make up in determination and unity. You're not going to get a closer-knit group of players. Every man is prepared to put his shoulder to the wheel and do absolutely everything to get Mullinalaghta across the line."
We need your consent to load this rte-player contentWe use rte-player to manage extra content that can set cookies on your device and collect data about your activity. Please review their details and accept them to load the content.Manage Preferences
South Dublin-based Kilmacud have 4,800 members and fielded five adult male sides in 2018. They boast the likes of All-Ireland winners Paul Mannion and Cian O'Sullivan in their ranks and have conquered the province four times, most recently in 2010.
On paper it looks a mismatch, but Mullinalaghta have earned their place in the final, the first ever Longford team to do so. They beat Offaly champions Rhode, twice finalists in the last four years, in the last eight before hammering the 12 men of Carlow's Éire Óg by 2-15 to 0-03 in the semis.
"When the draw was made, Rhode would have been hot favourites to contest that Leinster final. When we won that game, people started to take notice," reflects Keegan, a Leinster U21 finalist in 2011. "We had the home draw against Éire Óg. That was a flattering scoreline, I don't think anyone is getting carried away with that.
"Obviously, the Kilmacud team is full of household names and we're under no illusion of the task ahead. We're going to have our hands full to try and contain some of these players. We have to make sure we have prepared as best we possibly can to go out and reach our potential on the day. If we do that, anything can happen on the day of a final."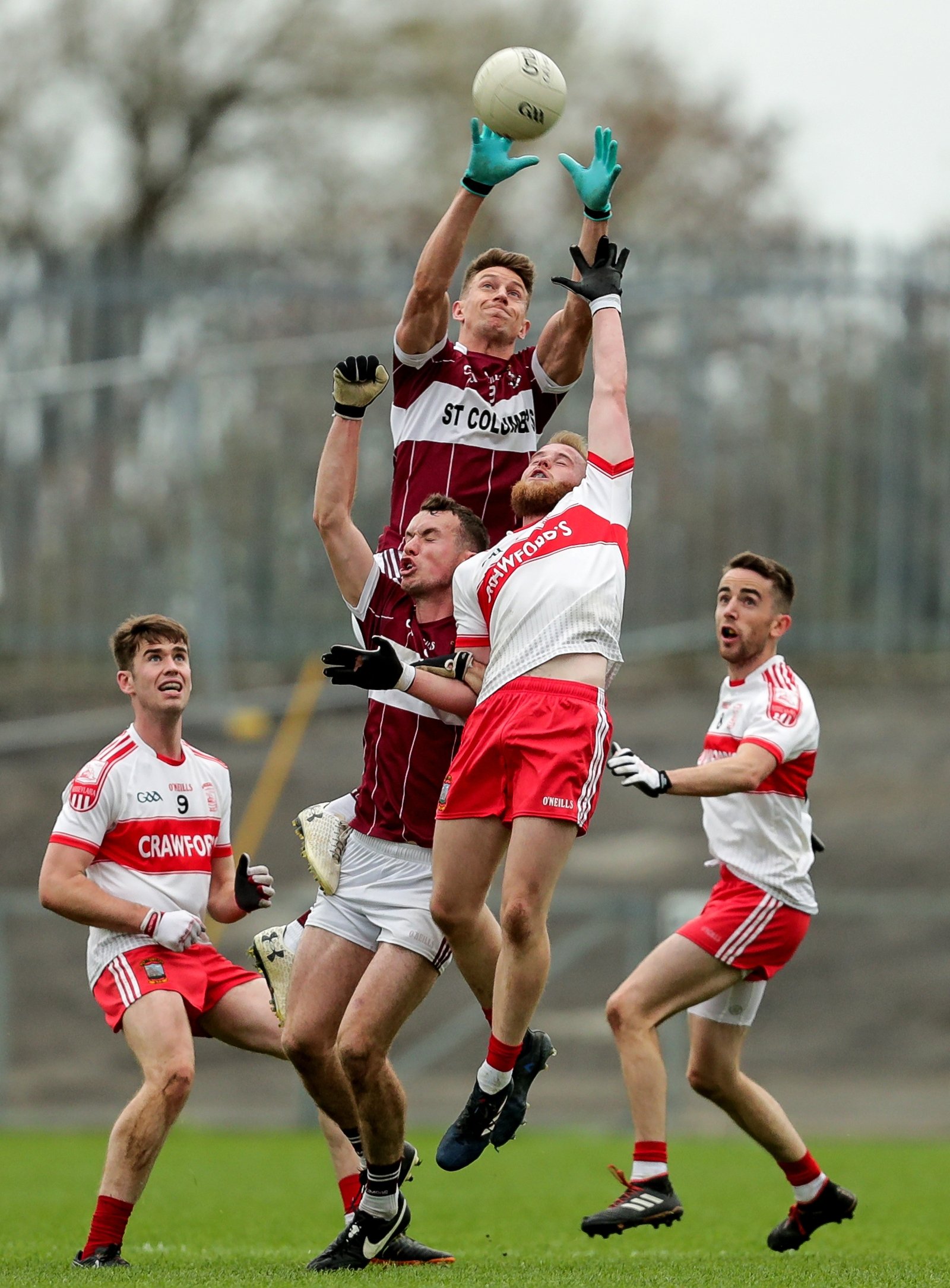 Mullinalaghta ended a 66-year wait for a Longford title in 2016 and went on to complete three in a row this year. In an ironic twist of fate, all three Championships have been won against neighbours Abbeylara, many of whom would have been school friends and underage team-mates.
"This is beyond anything we could have ever hoped for. We're in dreamland territory," admits Keegan. "One senior championship is all I ever wanted. To go on and win a second and now three in a row is fairytale stuff.
"It's fulfilling a childhood dream and now to be preparing for a Leinster final, it beggars belief."
Even those Mullinalaghta residents who have passed on play their part in supporting the players. Following the county final win two years ago, the team visited the local graveyard after their post-match meal, to remember the 1950 champions and other family members involved with the club.
"It's a nice moment to look back and reflect on what you're after achieving and what has gone before," says Keegan. "I think it's an important thing. Everybody brings a few candles to the family grave.
"We're paying our respects to the team of 1950 who have gone before us. They started it, they won in '48 and '50. They're appreciated now as much as they were back then. Their achievements instilled the motivation in us to bridge that gap.
"If you drive by the graveyard, there's lots of Mullinalaghta flags flying over the headstones of past players and families who are involved to this day."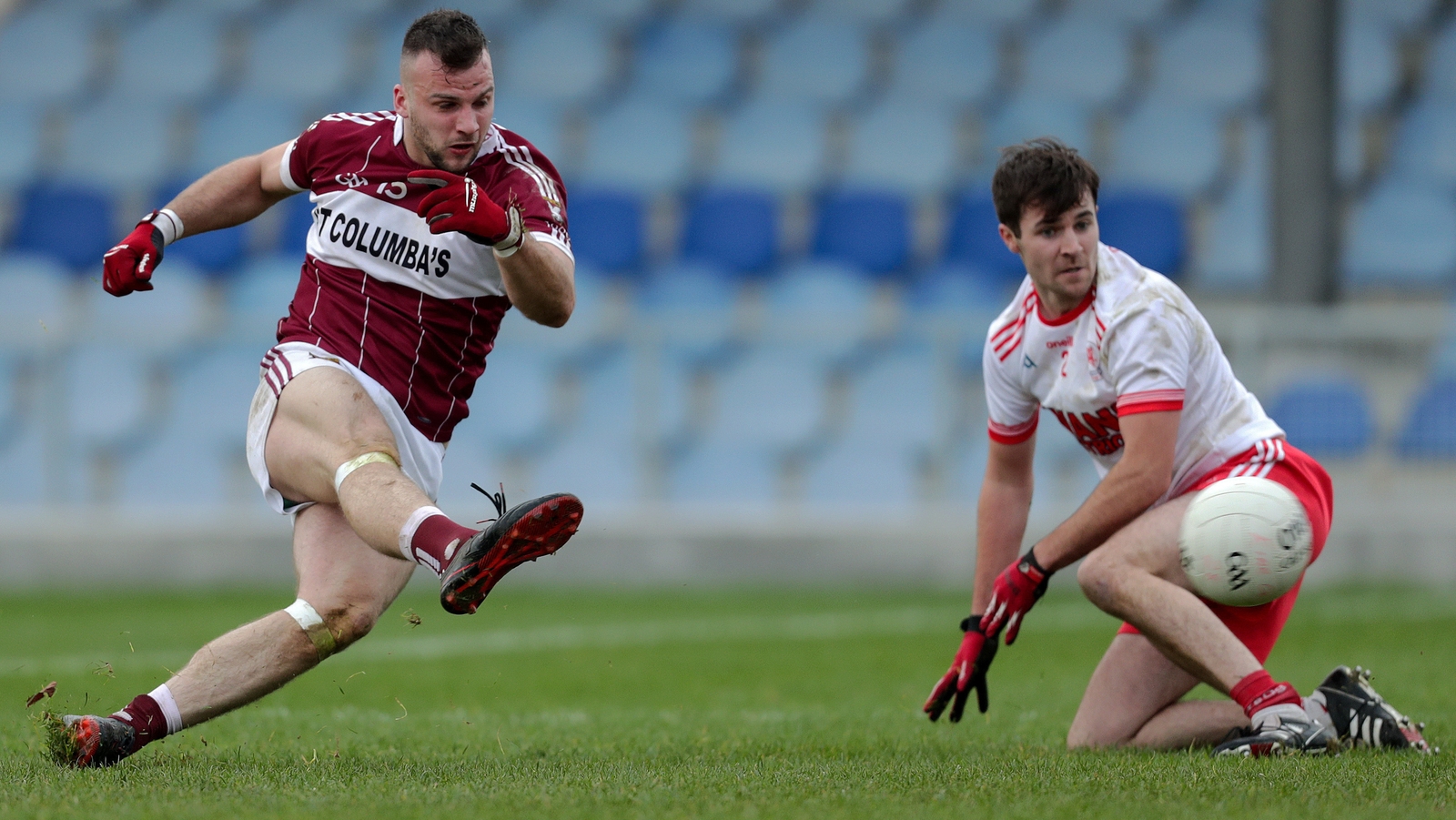 Crokes are justified favourites on Sunday – semi-final opponents Portlaoise got within three points but Wexford's Shelmaliers were beaten by 10 and Dunboyne 16.
"Portlaoise kicked 13 wides that day and probably felt it was one that got away from them," suggests Graham. "But every time Kilmacud attacked they seemed to score, and that's what good teams do.
"We know we have to go out and probably bring our best performance of the last three years on Sunday, hope that Kilmacud maybe under-perform and that we get a wee bit of luck to go along with it. But you never know. At the end of the day, it's a game of football. It's 15 against 15. No matter how many players Crokes have, they can still only put 15 on the field."
"There's no pressure on us whatsoever. We're going to go out and give it a lash. If it's good enough, so be it. If it's not we can say we gave it everything we had. That's one thing about these lads, that's what they'll do and I think the people of Mullinalaghta will appreciate that."
Keegan is wise enough not to predict a shock but given what one of the country's smallest clubs has achieved already he's not ruling out another chapter in the fairytale either.
"We're already in bonus territory," he says. "We're the first Longford team to ever reach a Leinster final.
"All I hope on Sunday is that we go out and we're competitive. Man for man, we stand up and be counted. Grab the game, grab the occasion and enjoy every second of it. If we get the best out of one another and enjoy the experience, the rest will look after itself.
"Obviously, I'd love to be the right side of the scoreline at the end. But if we get the best out of ourselves and get close to our potential, I'm hoping we'll be there or thereabouts."
Follow the AIB Leinster club football final via our live blog on RTÉ.ie and the News Now app from 1.30pm, or listen to live national radio commentary on RTÉ Radio 1's Sunday Sport.