Galway ladies football manager Stephen Glennon has announced that he is stepping down from the position after a two-year term which delivered back-to-back Connacht titles.
In a statement published on the LGFA website, Glennon says he has chosen not to stay on for a third year in charge, citing 'many' reasons for his departure including 'family, work and college' commitments.
In addition to the Connacht crowns which Galway won under Glennon's watch, they also reached their first All-Ireland semi-final since 2014 earlier this year, where they were defeated by a formidable Dublin outfit on their way to defending their All-Ireland title.
Although their championship campaign ended in defeat against the Dubs, Galway were the only team to defeat Mick Bohan's side during the National League earlier this year.
Glennon's charges came agonisingly close to achieving that feat again later in the campaign when they met in the Division 1 semi-final, but a late goal from Nicole Owens brought Dublin over the line and sent them through to the decider.
In his parting statement, the Connacht Tribune reporter said he is looking forward to what the future holds for Galway football.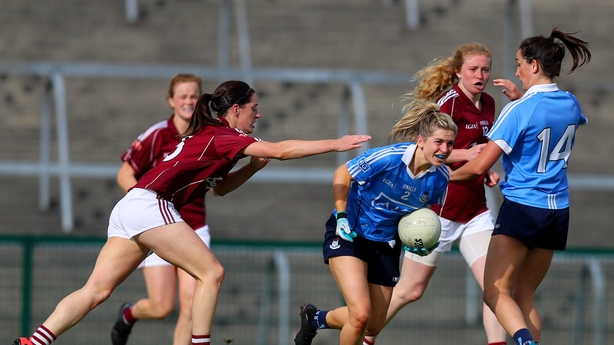 "Just as Galway's underage teams have thrived in recent years, I firmly believe the senior set-up is already moving in the right direction. In addition to the All-Ireland U21 victory, in the last two years alone, the senior team has won two Winter Leagues and back-to-back Connacht titles.
"Also, in the last two campaigns we were knocked out by the then reigning All-Ireland champions, namely Cork in 2017 and Dublin in 2018. The side has also contested two National League semi-finals while, the Summer just past, the senior team appeared in an All-Ireland semi-final for the first time since 2014.
"Although that semi-final defeat to Dublin last August was disappointing – and did hurt – I would urge the players to bear in mind that Dublin were playing in their fifth consecutive All-Ireland semi-final and the experience of that was vital. Underlining this, Dublin had 16 survivors from their 2014 squad, which edged by the Tribeswomen in that year's semi-final.
"Of that 16, 13 of those Dublin survivors started – with another also featuring off the bench – in the game last August. 14 out of the 16. Galway, for their part, had five starters from 2014. So, I would urge the players to stay the course and be patient and not settle for anything less than they deserve, on or off the field."
The full statement is available here.