Cork's Ciara O'Sullivan will stick to her superstition for Sunday's All-Ireland final against Dublin, even if it means displaying blue colours against their rivals.
Ephie Fitzgerald's side clash with Dublin yet again as they go in search of a record 12th title.
The Mourenabbey player wants to keep the routine as normal as possible, even if it means something of a colour clash.
"Superstition? Blue nails, always blue nails. I'll get them done Thursday now and they'll be done for the match on Sunday. Yeah, it's unfortunate we're playing Dublin, but I can't change them.
"I had them blue one year when we were playing Cavan in a quarter-final, Monaghan in a semi-final and Dublin in the final and it didn't do any harm so I'm going to stick with it anyway."
O'Sullivan believes that Dublin's tag as favourites will count for nothing as soon as the All-Ireland Final begins on Sunday afternoon.
Despite winning 11 of the last 13 All Ireland Ladies Football titles, the Leesiders go into the Croke Park decider as underdogs as they take on the reigning champions.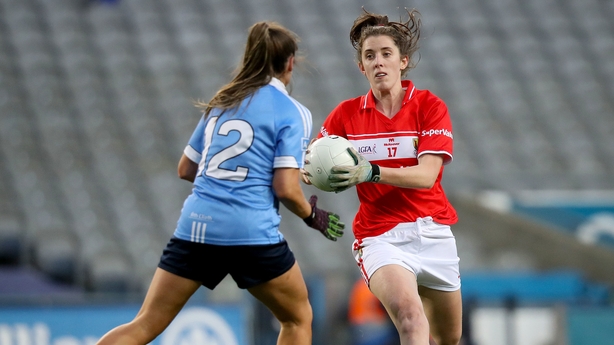 "While they are favourites, I think once the ball is thrown in the tag as favourites, even when we were favourites that goes out the window. It's 50:50 once the ball is thrown in," enthused O'Sullivan.
"I haven't noticed any difference (being underdogs). Being in an All-Ireland final is a really exciting time and having a three-week build-up is lovely.
"It is just the right amount of time to get in the stuff you need to practice on and enjoy the week leading up to it and we are enjoying it.
"We know we are going to have to play as well as we can to be in with a shout but we're hoping we can put in that performance"
"It's going to be a massive task. Obviously, Dublin have the tag of favourites and they've earned it. They're Leinster champions, current All-Ireland champions and league champions so were under no illusions that it's going to be a massive battle but you want to be there competing and we will.
"We will compete but they are really strong, not just 1 to 15 but they have a really strong panel with their subs that are coming on that would probably start on any other team.
"We know we are going to have to play as well as we can to be in with a shout but we're hoping we can put in that performance."
Cork have progressed to the showpiece occasion with a relatively young squad, with 13 players picking up their first Munster medals this season.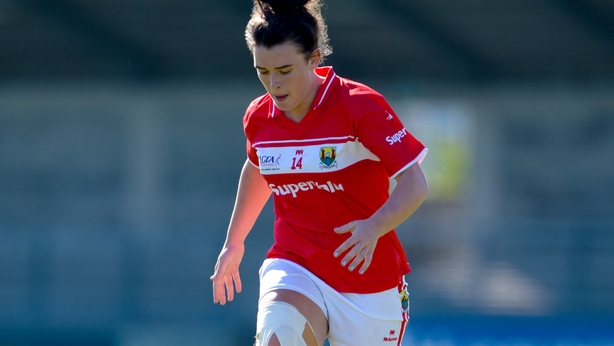 Doireann O'Sullivan admitted she is now regarded as one of the oldest in the panel, but her older sister wasn't having it.
"You kind of blink and it happens. Doireann at 23 is hardly one (of the elder stateswoman). I think at 27 I probably am one of the older ones alright," she added.
"But we have been very fortunate that we have had a conveyor belt of minor teams who have won. They lost this year's All-Ireland by a point or two but won the last three All-Irelands.
"It's been a progression where players have naturally retired and we have had younger players coming on but thankfully that didn't all happen in one year, it wasn't a clean sweep.
"We have all had the opportunity to train and play with the likes of the older girls the Briege (Corkery), Rena (Buckley), Juliet (Murphy) all of those who we have learned so much from and hopefully we can pass that on a small bit.
"At the start of the year, we were hoping that this is maybe where we could be, but it was only a hope. But I think we worked hard and started to realise it could be a reality to get to a final and now that we're there, of course, we want to win."
"The nerves start whenever you think about it so you try not to think about it"
Despite her experience of playing in the big games for both club and county, the Mourneabbey stalwart admitted she still feels nervous before these big encounters.
But she is hoping her regular superstition will again bring her luck this weekend as she looks to maintain her winning record in All-Ireland inter-county finals.
"People say your younger players now who might get over run with nerves or whatever, but like I'll be as nervous now as I was when I played in my first final in 2008," declared O'Sullivan.
"I don't think it gets any easier or gets any less important. It means so much to everyone to be in with a shout and to hopefully go all the way because from a club point of view I know there's nothing worse than losing an All-Ireland final so I hope we don't experience that.
"It (the nerves) starts whenever you think about it so you try not to think about it. But it's good being around the girls, we train three or four times a week and then we will be getting the bus up on Saturday.
"It's good to be around people who are in the same situation as you and know what you're going through.
"But as I said going through it makes it sound like it's something bad, it's not. It's a great position to be in and we wouldn't have it any other way.
Follow the All-Ireland Ladies SFC final with our live blog on RTÉ Sport Online and the News Now App, listen to live commentary on RTÉ Radio 1's Sunday Sport and watch highlights on the Sunday Game at 9.30pm on RTÉ2