Half of the 32 club football championships are behind where they were in 2017, despite the new look inter-county season which was designed in part to condense the club season.
RTÉ Sport contacted every county board in the country and found that only one county, Waterford, are ahead of where they were this weekend 12 months ago.
Fifteen counties are at the same stage in the football championship, while exactly half are at least one round behind, when compared to the 2017 season.
Looking at the 10 hurling counties that competed in the Leinster and Munster hurling championships this season, again only Waterford are ahead of last year's schedule.
READ THE FULL BREAKDOWN OF EACH COUNTY CHAMPIONSHIP HERE
Four counties are at the same stage, while Galway, Cork, Limerick and Offaly are behind where they were 12 months ago.
A master fixture list for the 2018 season was announced at Congress last year, with one of the changes seeing April freed up for club action, with the Allianz Football League Division 1 and 2 finals the only inter-county games taking place that month.
There were immediate words of caution, even right from the top, about how it would play out.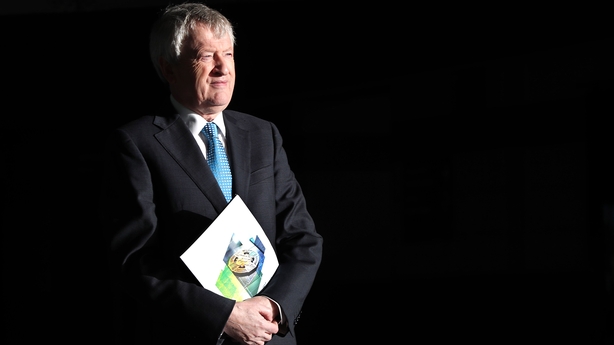 "Personally, I think you'll find that not many counties will play club championship matches in April," the then GAA Director General Páraic Duffy said at the time. By 8 July, there will be eight teams left [football championship] so I think you're going to see championships being played in July, August and September."
Crucially, he added the GAA couldn't enforce the changes, suggesting wisely it would "probably be an issue".
A report in The Irish Times earlier this year found that the GAA's club-only month of April had not been used by over half of county boards for their respective championships.
Some counties have tweaked their structures and reported better scheduling and more competitive leagues, but RTÉ Sport has found that half of the club football championship seasons are behind where they were 12 months ago.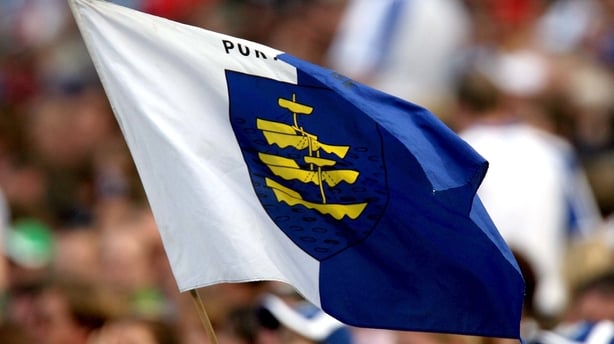 Indeed the Waterford SFC is the only one ahead of last year's schedule. The Deise's run to the All-Ireland hurling final in 2017 impacted on last year's scheduling, while they have also rejigged the format. April has been a contributing factor.
"We got two hurling and two football games played in April. Last year it was two hurling and one football and that would have been in May," says county secretary Pat Flynn.
"There are only three weekends left to finish out the football season, including this weekend."
In the first year of the new GAA inter-county structure, it should be noted that two-thirds of the counties behind last year's schedule are just one round worse off.
As long as the provincial club championships remain scheduled for October-December, there is little incentive for counties to finish their championships any earlier.
Also, a number of counties have tinkered with their structures. Derry are three rounds behind 2017, but they have overhauled their previous structure and only begin their football championship this weekend.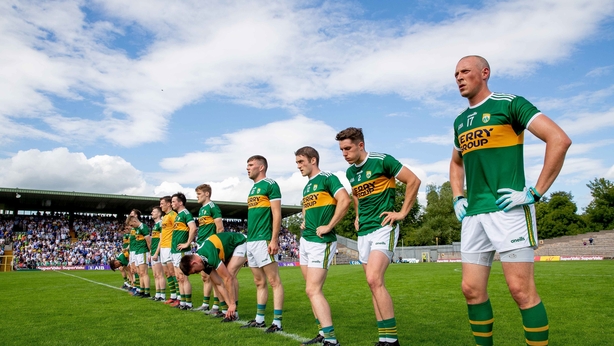 Kerry have adopted a new approach where they didn't play any games until the Kingdom exited the All-Ireland race, which came earlier than most anticipated.
Wicklow, after consultation with the Leinster Council, decided to complete fully their league fixtures before commencing their championship. They may be one round behind, but won't face issues post-championship such as inability to fulfil remaining fixtures.
Limerick have been forced to push back their games due to the hurlers' All-Ireland success, while the Donegal club championship begins five weeks after Declan Bonner's men exited the Super 8s.
Donegal CCC has said the fixtures were formatted as requested by the clubs at the beginning of the year and that the Championship has stuck to these dates.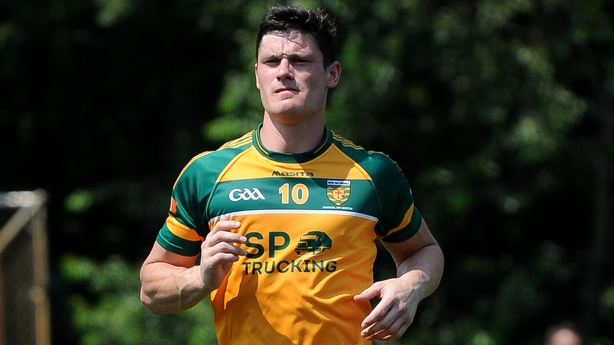 A significant development in the inter-county calendar is that it has made the possibility of spending the summer - or at least a portion of it - abroad a much more realistic prospect.
Philip Mahony, Darragh Fives and Tadhg de Burca all departed for Australia the day after Waterford's disappointing Munster campaign came to a conclusion, while Tipperary hurlers Patrick Maher, Cathal Barrett and Ronan Maher pitched up in New York. All six players were finished their inter-county duties by mid-June.
Diarmuid Connolly was the most high profile departure this summer once he decided to take a year out with Dublin, while Mayo's Diarmuid O'Connor and Conor Loftus made Chicago their temporary home when their quest for Sam Maguire came to an earlier than expected end.
"Club players are in the main more disillusioned than they were in 2017"
The month of April has been a divisive issue, with the Club Players Association telling RTÉ Sport that "the month of April as a club month was only capable of been put into good use by counties who were not playing provincial openers in May."
Roscommon – one round behind their 2017 schedule - played two rounds of championship in April for the first time ever and the CPA contends that the players involved were unhappy over the long break between round 2 and 3 which effectively meant two pre-seasons.
"The effect on the club season has been largely negative and club players are in the main more disillusioned than they were in 2017."
The findings in hurling are similar. Of the 10 teams that competed in the Munster and Leinster championships, Galway, Limerick, Cork and Offaly are behind where they were a year ago.
Only Waterford are ahead of last year's club scheduling.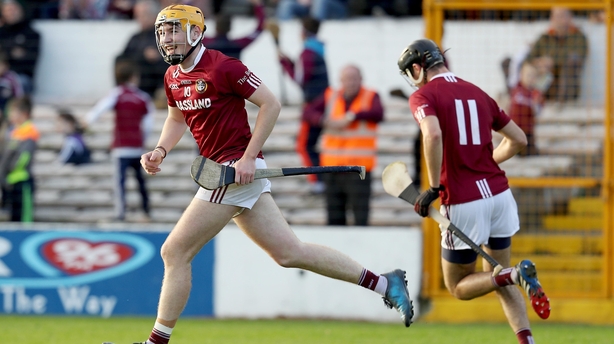 Kilkenny's championship remains at the same juncture, though the CPA highlights the Cats as further proof of disjointed system and says there has been "significant unrest" in the county.
When Brian Cody's side were dominating the hurling landscape, a round of games was put on after each championship outing.
This year the Cats bowed out in mid July, but didn't play a single game over the months of May, June and July, with the round-robin impacting the early stages of the summer scheduling.
A spokesperson for the GAA confirmed they are "monitoring" the situation. There may be further tweaking to be done, but the feeling is that clubs have a better run at tackling their respective championships.
"We are finished our inter-county season two weeks earlier than 2017 so this should assist counties in getting their club championships played in better weather and in time for onwards advancement to the provincial championships."