There's a different look and feel to the Dublin footballers this year.
This is their sixth season under the guidance of manager Jim Gavin and they're going for their fifth All-Ireland title in that time.
Every team grows and changes and this Dubs side is no different.
It's possible, looking at results and performances, to divide this current era of dominance into three distinct sections.
Gavin took over after the departure of Pat Gilroy late in 2012 and the unsuccessful defence of their 2011 All-Ireland crown.
Gilroy had assumed control of the Boys in Blue from one of their lowest modern ebbs, the joint-record quarter-final defeat in 2009 to Kerry, to a first Sam Maguire in 16 years. It was a transformation based solidly on a safety-first defensive strategy.
Devastating forwards like Bernard Brogan and Diarmuid Connolly were supplemented by hard-working converted half-backs Barry Cahill and Bryan Cullen in attack.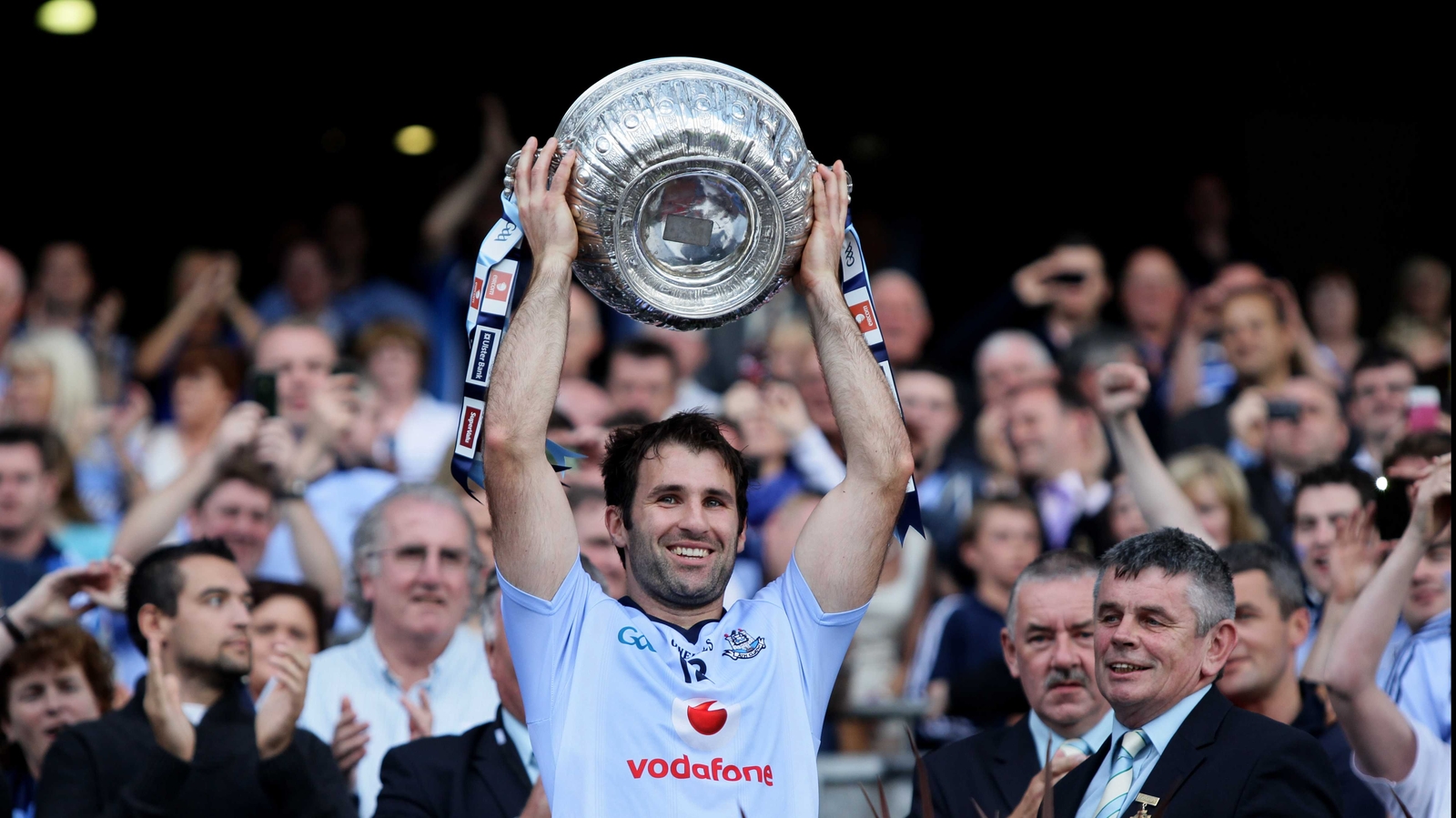 Gavin had a different philosophy and this was helped by the emergence of exciting young talent that he had worked with at Dublin's Under-21s, such as Ciarán Kilkenny, Paul Mannion and Dean Rock.
In 2013, his first season in charge, they swept to Sam Maguire. Only once before the final did a team get within two scores of them - Cork losing by five in the quarter-final. Mayo pushed them to within a point in the final, something that would become a theme of Gavin's tenure.
In 2014 Dublin set about going back-to-back for the first time since the seventies and performances were even more impressive. Winning margins of 11, 16, 16 and 14 points carried them to the semi-finals.
Nothing Donegal could do could derail them, could it? The Dubs had chances to bury the 2012 All-Ireland champions in the first half and didn't take them. Jim McGuinness's team were counter-punching, stayed standing and Gavin doubled down.
He was determined to win playing football his way. His teams were swashbuckling and stylish and they were going to outscore Donegal in a second-half shootout, except it didn't happen. It ended in a six-point defeat.
It was a first under Gavin in Championship football - and so far the last.
It takes immense skill and concentration to master this. The thing is, it takes even greater skill and concentration to combat and no team has managed it yet this summer.
The campaigns of 2015-17, which all ended with Sam, can be described as Dublin 2.0. Management turned to Cian O'Sullivan as sweeper and the man-for-man game-plan went out the window.
Dublin had learned their lesson, grown and evolved. A three in a row duly followed with the Dubs rarely troubled. Mayo drew with them twice, lost to them by a point twice and Kerry got within a score on two occasions.
But that was it, everyone else was blown away. But it was done differently. It was done in bursts, with devastating running down the middle provided initially by Michael Darragh Macauley and latterly Brian Fenton with peak Brogan and Connolly, amongst a rotating cast of others, causing the hurt up front.
Dublin were dominant in this period, with average winning margins of 11 points and 12 points in '15 and '17 either side of a six-point average winning margin in '16.
Things grow; things evolve and change, and so it has been with Dublin. We are now in the team's third age under Gavin. They are still winning by big margins, but they are doing it differently.
If they manage to beat Tyrone by six points - the margin predicted by many bookmakers - their average winning margin for the Championship will be over 12 points - their biggest under Gavin.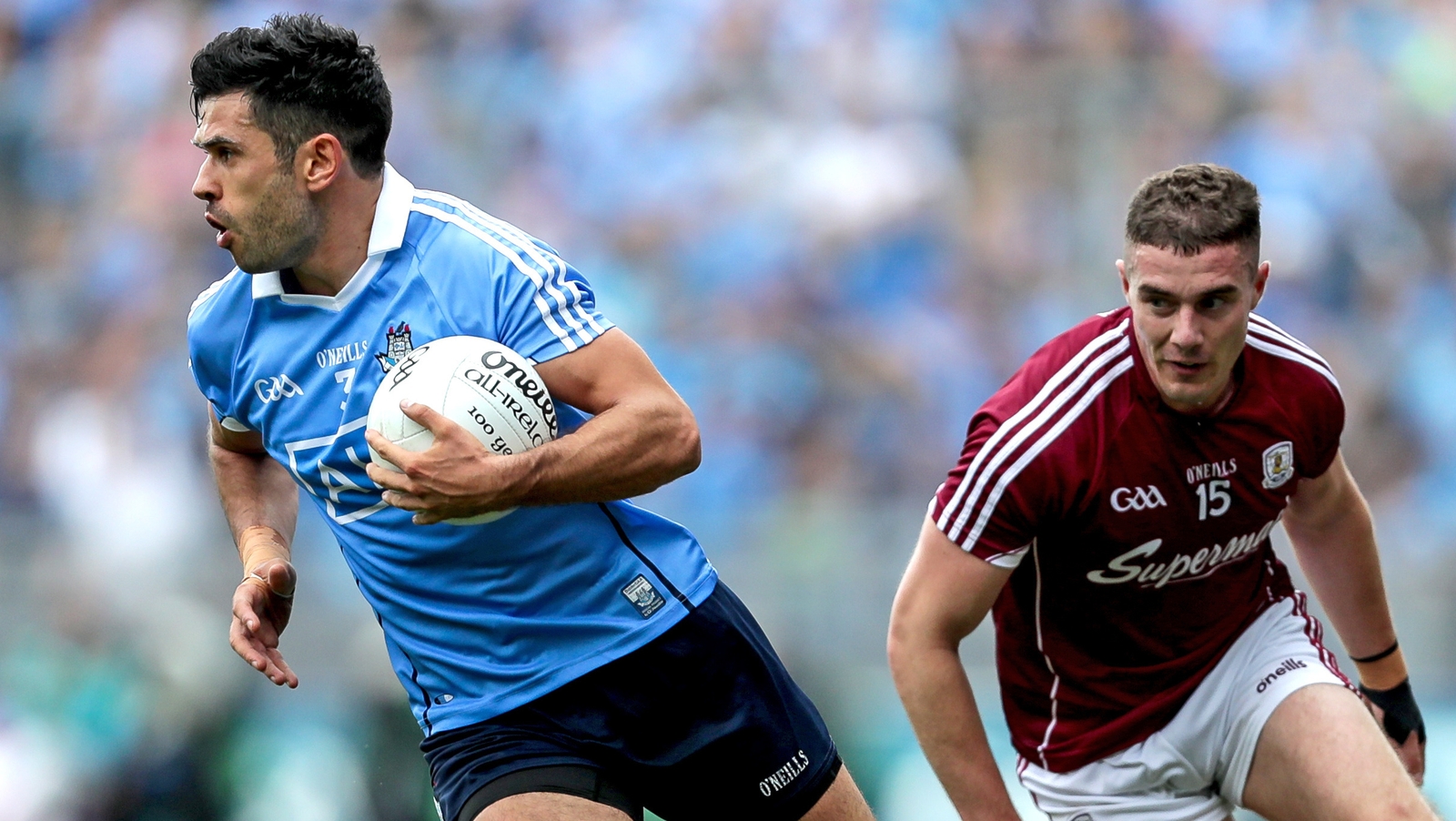 They're still rattling in the goals too, at a rate of more than two per game with 15 scored in seven matches to date. But there's a little less swash about their buckle.
When asked by RTÉ Sport had Dublin evolved, Monaghan's Conor McManus responded: "It would be fair to say that." McManus should know; the former All Star has been knocking up against them all through Gavin's time in charge.
"They're more methodical in how they play now. A number of years ago it was more off-the-cuff football and if you went out to score 24 points they'd score 25 - that was the way they went about it and it was very hard to stop.
"The way they're playing at the minute they are keeping teams at arm's length. They seem, looking from the outside in, to be playing a wee bit inside themselves."
Instead of quick, spectacular death, opponents are now subjected to slow strangulation. The results may remain the same, but the method differs.
Ciarán Kilkenny is now the most important player on the pitch. He's the quarter-back and it all goes through him. He's the man who carries the ball and makes the killer moves and passes when it counts. It's slow and it's patient.
In his column for RTÉ Aidan O'Rourke described succinctly how the kill is made: "Dublin's first score of the game in Omagh took 90 seconds to create from the point at which they collected a break ball off their own kick out.
"That is not an urgent or panicked timeframe. They were patient, maintained distance from Tyrone's tacklers and moved the ball quickly and crisply down both sides and occasionally in and out of the shooting zone until the opening presented.
"A blur of quick hands and angles later and the ball is dispatched over the bar. This is their template and it bore fruit throughout; patience and accuracy on the ball with perpetual movement and pace off it."
In 2014 Dublin were greeted with a Donegal defensive wall and early on it looked as though they were going to win simply by going over it. Long-range points, gloriously executed by Paul Flynn and Connolly, were the order of the day.
We know how that ended and that kind of shootout isn't likely to develop again.
In the first half of their All-Ireland semi-final against Galway, Dublin had 12 attempts on the target, resulting in 1-09 scored and two wides. Ten of those efforts came from inside the D on the 21-metre line, 1-05 coming from 13 metres or closer.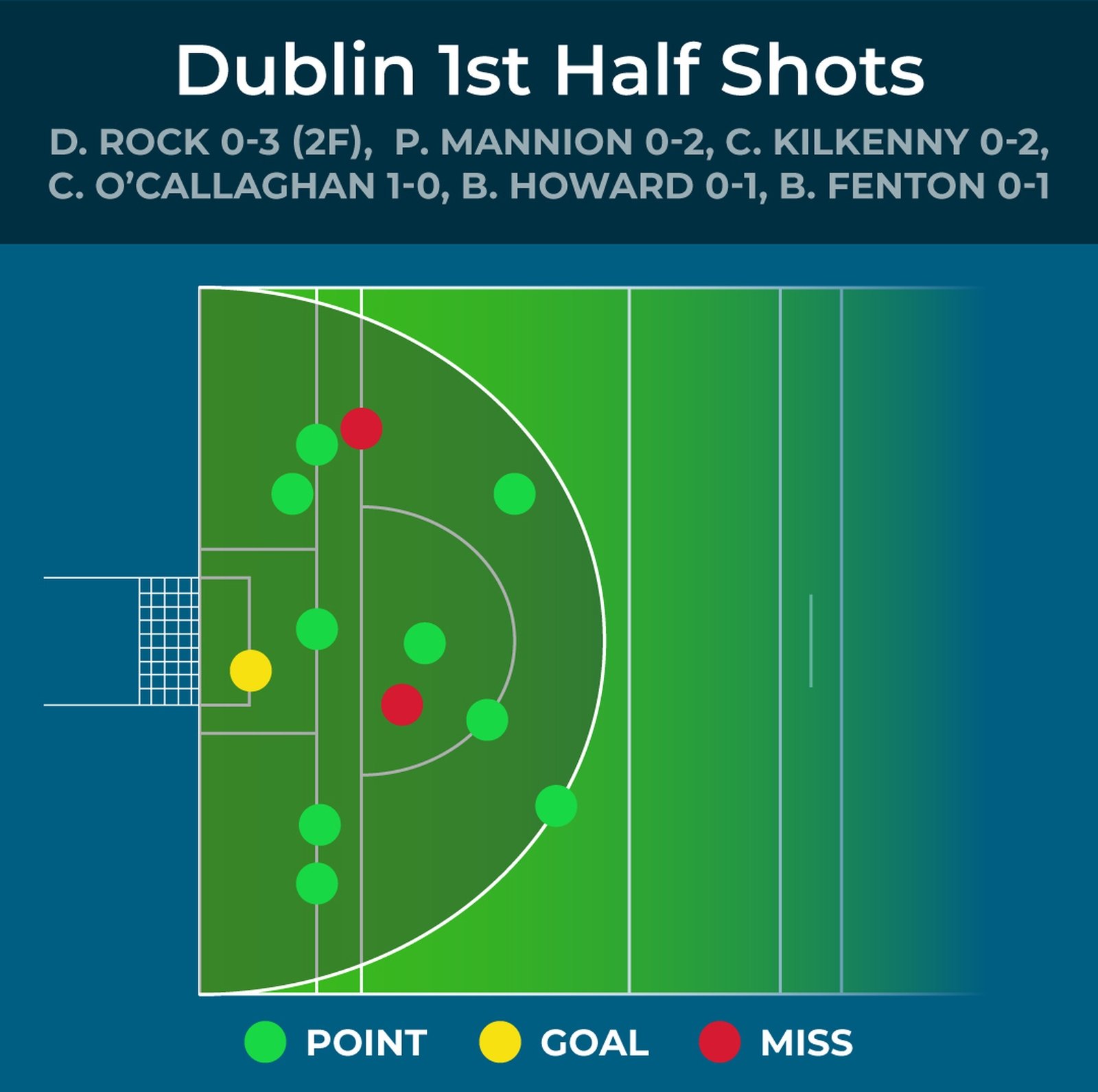 Some might argue this is low-risk football. It's anything but though. Dublin aren't taking shots from range and instead they're backing their skills, pace and movement to pick holes in the opposition defence. If any other team tried this they'd be turned over. Risk remains, it's just different.
In a recent interview with The Irish Times, Fermanagh boss Rory Gallagher gave his assessment. Gallagher has won and lost against Dublin as a Donegal selector and manager.
"They play a more methodical game now," he said. "They don't want to turn the ball over, they are content to just be ahead. They don't need to have the game over with 15 minutes to go, they're just happy enough to be in control of it."
And that's what they're doing - controlling games through the monopolisation of possession. They keep the ball, move it back and forth, probe for openings and then move into space when it opens up close to goal.
It takes immense skill and concentration to master this. The thing is, it takes even greater skill and concentration to combat and no team has managed it yet this summer.
Playing without the ball is far harder than playing with it. Players get frustrated, discipline breaks down and the slow strangulation claims another victim.
Follow the All-Ireland senior football final via our live blog on RTÉ.ie and the News Now App, watch television coverage on The Sunday Game Live from 2.30pm on RTÉ 2 and RTÉ Player. Listen to exclusive national radio commentary on Sunday Sport, RTÉ Radio 1. Highlights on The Sunday Game at 9.30pm on RTÉ 2.