RTÉ hurling analyst Tom Dempsey believes the job Brian Cody has done with the current crop of Kilkenny hurlers is as admirable as the work he did with any of his All-Ireland winning sides.
But he reckons they might struggle to hit the necessary performance levels for the third Sunday in a row against Limerick in next weekend's All-Ireland quarter-final.
Speaking on the RTÉ GAA podcast, Dempsey admitted that he doubted the ability of the current Kilkenny team to raise a serious gallop this year but pointed out that they have since won the National League and were very close to claiming a Leinster title last weekend.
"I was one of the doubters of Kilkenny this year. I felt that Kilkenny had fallen a long way. I didn't give them any chance of winning Leinster and the All-Ireland this year.
"But last Sunday, with time almost up, if they had one more attack, they were National League champions and Leinster champions. What a season!
"I would say Brian Cody's job this year is equivalent to any of the jobs that he's done over the years when they won All-Ireland titles because he's not dealing with - and this is no disrespect to the Kilkenny players - the same players.
"He had a quality of player over the years that were legendary. They were team of the century type guys. So, they were at an exceptional level. So, what he's done with this team this year has been exceptional."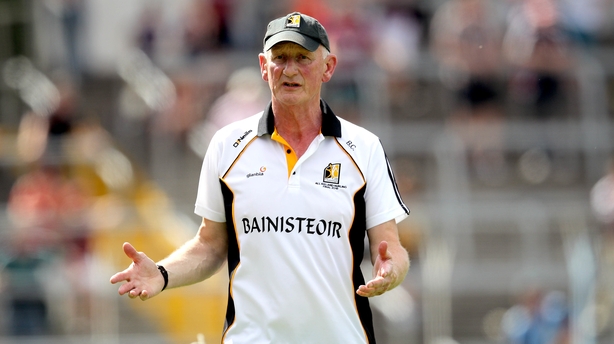 Regardless of the job Cody has done, Dempsey insists they are clear underdogs ahead of next Sunday's clash with Limerick in Semple Stadium, citing their heavy schedule in recent weeks.
Kilkenny dumped Limerick out of the championship in a scrappy qualifier game in Nowlan Park last summer but John Kiely's side has since earned promotion to Division 1A of the National League and lit up up the Munster round robin series, at least until the final weekend.
Dempsey thinks that a fresher Limerick are well placed to claim their first championship victory over Kilkenny since the 1973 All-Ireland final.
"I saw things today that said to me that Galway were quite a distance ahead of Kilkenny at different times. They went to sleep a bit in the second half. But Galway still saw out the game comfortably even though they were in a situation where they let a big lead go.
"We've seen it in the championship. Teams have played three or four Sundays in a row, they haven't performed on the fourth Sunday. And in the case of Tipperary, Waterford and Offaly, they're out of the championship. The consistent message was they played three or four weekends in a row.
"I think it's going to be a big ask. It's probably Brian's biggest job of the year to date to get Kilkenny up to a level to play Limerick next weekend.
"I'm not saying that Kilkenny are going to be beaten by 20 points, but I would put Limerick as clear favourites."