What a difference 12 months makes.
In Rory Gallagher's final year in charge of Donegal, they comprehensively defeated Antrim before registering just 1-12 in an Ulster SFC semi-final defeat to Tyrone. 
Donegal were subsequently dumped out of the Championship on a 4-17 to 0-14 scoreline by Galway and the era of the Jim McGuinness and Rory Gallagher-inspired defensive Donegal was over in the most inauspicious fashion.
Gallagher stood down as Donegal manager before surprisingly taking up the reins of his native Fermanagh.
A Hollywood screenwriter might have considered it too corny to have the Killbegs supermarket manager come up against his former charges in an Ulster final the very next year, but the Ernesiders have been the surprise package of the summer - beating Armagh and Monaghan on their way to Sunday's decider.
For their part Donegal have thrown off the shackles under Declan Bonner, racking up 6-58 in three Championship matches to date.
Midfielder Hugh McFadden contributed one of the those goals against Derry and he admits there has been a change of attitude under Bonner and his backroom team.
"Any time there is changes there will be a new lease of life," he told RTÉ Sport's Marty Morrissey.
"Declan has brought in his own backroom staff and while they might not be in the media and they might not be there to see but they have definitely had a massive impact on the way they do things
"Rory had his way of doing things and Declan now has brought in his new style and we are getting on so far."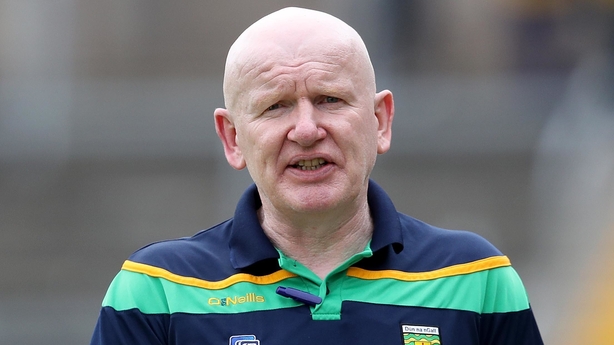 With captain Michael Murphy staying closer to goal more often, with Jamie Brennan and Paddy McBrearty on either side of the powerhouse, Donegal are scoring more freely but also conceding more frequently.
"Throughout the National League we put up some big scores but we also conceded some big scores and that wouldn't be the norm for Donegal in the last few years," said McFadden, who acknowledges the change from the Gallagher regime.
"We probably have been working off a more defensive game style but so far what we have been doing in the Ulster Championship has worked well for us and we will look to revise that for this Sunday."
Fermanagh have conceded just 17 points in two games thus far and McFadden will know as well as anyone the defensive structure his side will be required to dismantle to claim a first Ulster title since 2014.
"Anytime there is Monaghan and Tyrone on one side of the Championship it is hard to see anyone else getting out of it but we have to give credit where it is due.
"Fermanagh beat Armagh on their home turf and then a massive win over Monaghan and we are going to give them all the respect they deserve," said McFadden.
"We will not move to far away from what we know we do well," he added when asked about the Fermanagh tactics.
"It will depend how game goes. The last day it was ideal for Fermanagh, they went up by four points after all the pressure Monaghan had put on them. They grew confidence but that could change very quickly if they got a few early scores."
One thing is for sure, Killybegs man McFadden will not be picking the brains of his local supermarket manager ahead of the Clones showdown.
"Me and Rory are big enough and bold enough, we will have plenty of fun throughout the year but I am afraid this week we will not be sharing any coffee or anything," he said.
"There is no point hiding from it - the media love it, the journalists love it and it is going to make for a big story. Once Rory stepped away he was gone from our group.
"He was a massive addition to Donegal for seven years and a lot of the players remember the work he has done but come Sunday now there will be no love lost on either side. We will be trying to take the Anglo Celt home."
Follow Fermanagh v Donegal via our live blog on RTÉ.ie and the News Now app, watch live on the Sunday Game on RTÉ1 ro listen to live and exclusive radio commentary on RTÉ Radio 1's Sunday Sport.