Offaly goalkeeper Eoghan Cahill gambled. Just slightly, but he had moved his body to his left to try to read Mark Fanning's penalty strike for Wexford on Saturday evening.
Cahill had already stopped Aidan Nolan's penalty two minutes earlier with a similar read but any reflex move wouldn't have made any difference for Fanning's strike because he buried the ball in the top left corner.
Cahill had tried to buy himself milliseconds. And with penalties in the modern game, a millisecond is an age.
The average striking speed of penalties at inter-county level is between 140-150km per hour, which affords the goalkeepers a reaction time of around 500 milliseconds. How fast is that? The blink of a human eye takes between 200-400 milliseconds.
The reflexes and reactions of most top goalkeepers now are operating within that timeframe. When the one-on-one penalties were introduced for the first time in 2015, 'keepers seemed to have the edge on strikers. The conversion rate in that year's championship was just 43%.
A sample study from the 2016 and 2017 championships showed the conversion rate to be just above 50% but there have been clear signs in 2018 that forwards have taken back the power, in more than just a literal sense.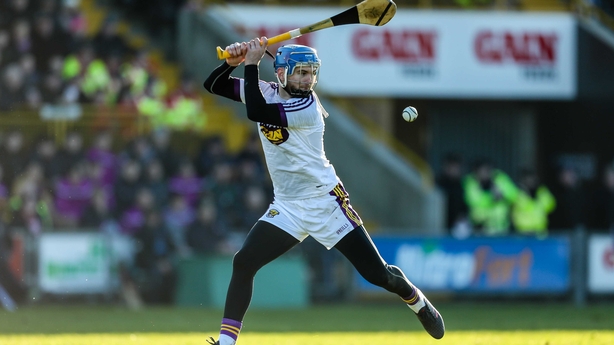 Of the five penalties taken in the Munster and Leinster round-robin last weekend, four were scored.
Initially, goalkeepers seemed to have worked out the equation. Instead of guessing, they stood up and trusted their reactions.
Yet there was also a sense that the strikers were still working their way through the process. Power was often being diluted for placement but strikers now seem to have perfectly married the two. And they are also becoming more nerveless.
The four penalties scored at the weekend - Fanning's, Joe Canning and TJ Reid's strikes in the Galway-Kilkenny game, and Peter Duggan's screamer in the Clare-Waterford match - were all buried in the corner.
And all were virtually unstoppable.
The best penalty scored this season was Jason Forde's strike for Tipperary against Waterford in the league in February, which hit the side netting.
"When you stick it right in the corner there is no getting to them," Waterford goalkeeper Stephen O'Keeffe said in 2016.
"It comes down to the penalty-takers on the big days holding their nerve because we do them in training and, as a goalkeeper, you can't read which side it is going to go. You can't react quick enough if you stick it into the corner."
That is true but goalkeepers can still try and buy those precious milliseconds. The most natural strike for any player is to hit across their body because that is how they generate maximum power.
It is also what most penalty takers do, the majority of the time. Four of the five takers did so at the weekend; Fanning, Nolan, Canning and Duggan. Trying to second guess that striking action may buy some milliseconds but it's still very difficult to save that shot if its hit with power, and to the corner.
Studying penalty takers' styles and consistency of striking action (especially on YouTube) can give goalkeepers a greater idea of what the striker is likely to do.
Studying that detail of something as basic as the amount of steps back a striker takes before he makes the strike could prove decisive because it increases the goalkeeper's knowledge and confidence.
Some penalty takers address the run-up differently if they are going to a particular side. But unlike soccer, where tracing individual penalty shooting trends often hold the key to winning penalty shootouts, power overrides much of that detail in hurling.
Most strikers also know that they are being studied, which is why the best penalty takers often account for the detail in front of them. For a right-handed goalkeeper (right hand on top of the hurley), it takes those extra milliseconds to get the hurley across their body to the other side. It's the same principle for a left-handed 'keeper.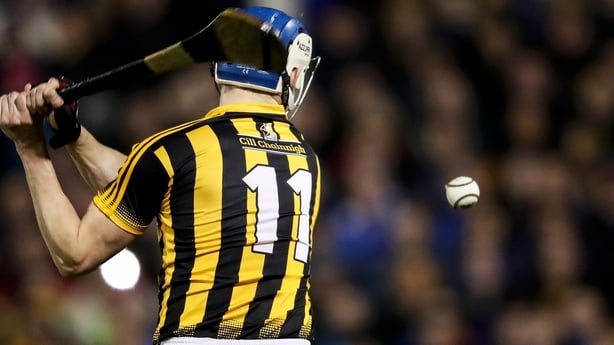 One of the primary reasons TJ Reid is the best penalty taker in the game is because he is so unpredictable.
Reid strikes with supreme precision and massive power but he is so hard to read because of the variety in his arsenal. High, low, bottom or top left and right corners, Reid has nailed them all.
That is the top end of the scale but one of the key lessons for young strikers, even outside of penalties, is to develop that power in the wrists, and in the core of the body.
And particularly in the modern game when there is less room to swing with players being closed down so quickly.
Swinging faster - especially for young players training on their own - increases whip speed but it also makes players better flatter strikers. The ball alley, or even a wall or gable end, is as good a place as any to hone that technique, and to develop greater wrist strength and power.
And, just as importantly, control of the strike.
Reid is a special talent but that flatter strike, where he can generate huge power by not needing to fully swing across his body, is what makes him so lethal. And so unpredictable.