Throw-in
Gaelic Grounds, Sunday 20 May , 2pm.
Online
Live blog on RTÉ.ie and the RTÉ News Now App from 1.30pm.
Radio
Exclusive national radio commentary on Sunday Sport, RTÉ Radio 1, with commentary from Pauric Lodge and John Mullane.
TV
The Sunday Game Live on RTÉ 2, from 1.30pm, will have expert analysis from Ger Loughnane, Henry Shefflin and Tomás Mulcahy, with commentary from Marty Morrissey and Donal O'Grady.
Highlights of the game, along with all the weekend's action, on The Sunday Game, RTÉ 2, from 9.30pm.
Past 5 Championship Meetings
2016 Tipperary 3-12 Limerick 1-16 (Munster semi-final)
2015 Tipperary 4-23 Limerick 1-16 (Munster semi-final)
2014 Limerick 2-18 Tipperary 2-16 (Munster semi-final)
2013 Limerick 1-18 Tipperary 1-15 (Munster semi-final)
2012 Tipperary 2-20 Limerick 1-19 (Munster quarter-final)
Form Guide
More often than not, these sides have given us much to enthuse about in Munster combat. Those of a certain age will remember the classic Munster decider of 1973 - that late Richie Bennis point - the 1981 semi-final where Limerick came from 13 points down to force a replay and the '96 decider where goals were crucial for the Shannonsiders as they prevailed in a replay.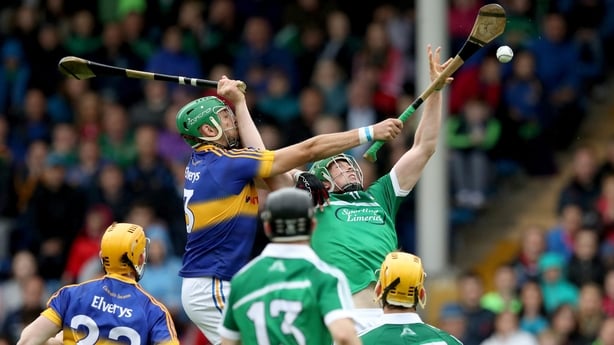 In 2018, the pair again served up a cracker when Tipperary prevailed on a 2-31 to 1-31 scoreline after extra time in the Division 1 semi-final on Easter Saturday. It was an encounter that had plenty of bite - a fitting appetiser perhaps to what's in store on the Ennis Road.
The Premier went on to contest the league decider where they were well beaten by Kilkenny, casting some doubts as to whether they can all the way to the third Sunday in August.
On the back of finally escaping from Division 1B after defeating Galway. Limerick, in many ways are probably feeling better about themselves and are the fancy of more than a few to land the Munster prize.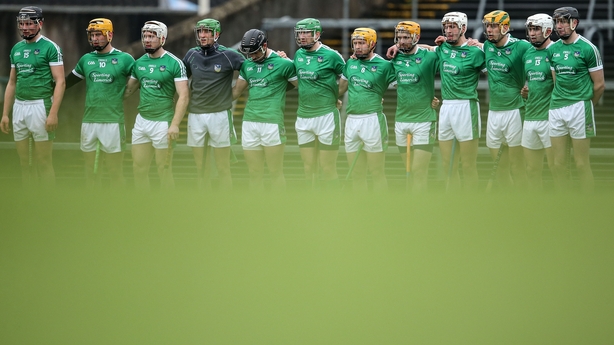 Treaty boss John Kiely feels his side have improved from last year and told RTÉ Sport: "We had a very poor Championship campaign last year. We made some poor errors against Clare, conceded some soft goals.
"Probably we played quite well against Kilkenny (Qualifiers - Round 1), but we weren't efficient enough with the ball that we had. We hit a lot of wides on the night, but the team has evolved a lot since then. I think we are a lot stronger and we are better prepared to take on the Championship now.
"We have managed to get ourselves out of 1B and into 1A for next year, which is something to look forward to next spring. As regards Championship we said at the start of the year we would be judged upon the results of the competitive matches that we play.
"That hasn't changed and it won't change. We haven't lost a match in 70 minutes this year. Hopefully we can try to keep that going."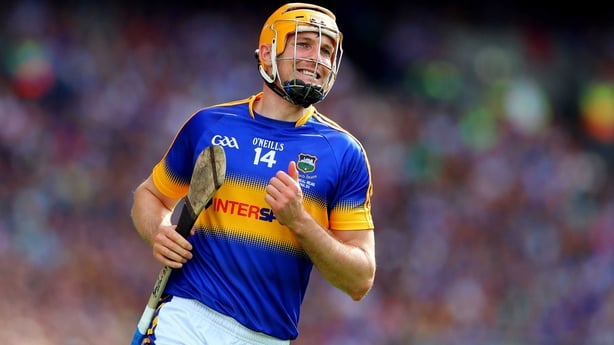 As for the Premier, they will need to show more a fight than was the case against the Cats on 8 April. Limerick will bring much aggression on Sunday. With Seamus Callanan, John O'Dwyer and Noel McGrath all back in the mix, it will be interesting to see how the Tipp forward division lines up. They remain a lethal force.
Player Watch
Cathal Barrett (Tipperary)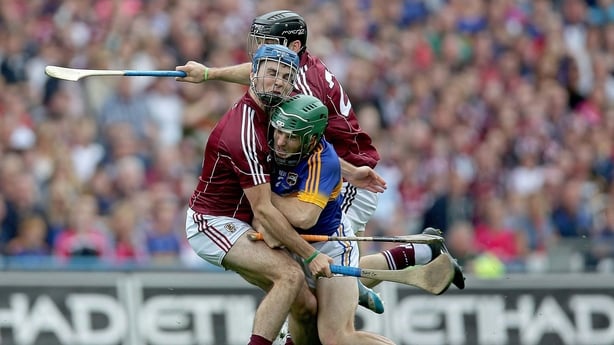 After a 2017 where he was dropped from the squad for disciplinary reasons, this versatil player is now back in the fold.
Manager Michael Ryan has experimented in the early part of the year by moving Barrett out to midfield, getting his first taste of action in the new role in a challenge game against Dublin in January.
He subsequently started three League games and came on in two more in the middle of the park, proving to be an able link between defence and attack, while also picking off a couple of points against Cork.
Noticeably, he was only a second-half replacement during the League final where Kilkenny dominated midfield on their way to lifting early season silverware.
On Barrett's worth to the Tipp cause, Liam Sheedy recently told RTÉ Sport: "I would definitely see him being an option in the half-back line. There is probably a position there to be won.
"For a small guy he is very, very strong in the air. I have seen him mark guys with a height advantage, but I have never seen him under pressure in an aerial battle. He is good to get the ball to the ground and as soon as it gets to the ground, he is hard to beat."
Barrett, however, will not start Sunday's opener.
Aaron Gillane (Limerick)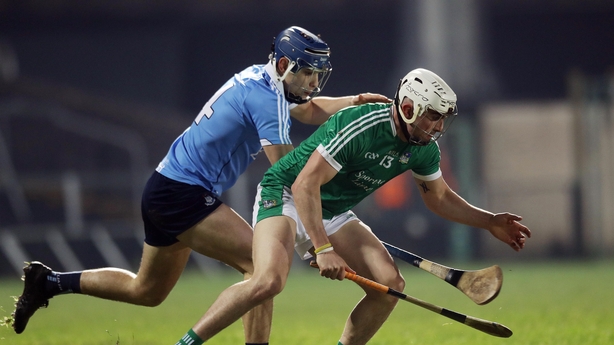 From the Patrickswell club, Gillane is set to make his full championship debut against the Blue and Gold. He did get three minutes of action in last year's Munster defeat to Clare.
A former U21 player of the year, Gillane has All-Ireland medals in that grade, his marksmanship was well on display during the league where the free-taker notched up 6-58, which included 4-09 from play.
Expect him to be a key figure in the Limerick full-forward line in the coming weeks.
Manager Watch
John Kiely (Limerick)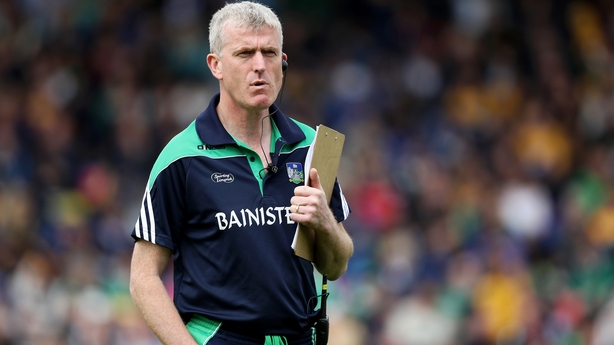 After a 2017 of small steps, Kiely's second year in charge of the seniors saw Limerick finally make it back to the top tier of the league. The potential is there to make bigger steps and Kiely identifies the stunning 1B comeback against All-Ireland champions Galway that secured a place in Division 1 for the first time since 2010 as "a turning point".
"It would have been easy to go into the dressing room at half-time in Galway to make three or four changes," he revealed to RTÉ Sport. "We were down eight points.
"The choice was there, we had the choice to do that but we choose to kept faith with the players we had on the field.
"I think that was an important step for us to do that and the players responded. I think the players gained an awful lot of confidence and belief in themselves that day, absolutely, I think it was a turning point for us as a group - as players and management."
Michael Ryan (Tipperary)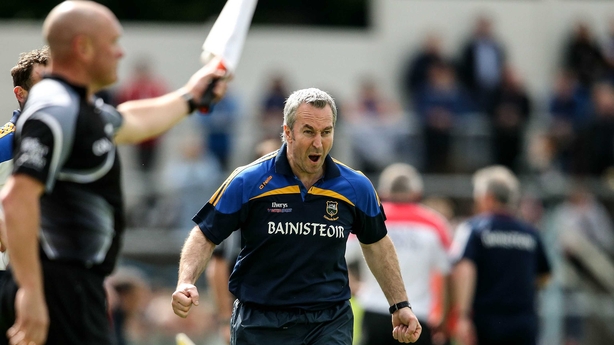 Similar to the the demands that Kerry supporters put on their football team, Ryan will be under no illusion that the Premier fanbase will expect Ryan to oversee a challenge that has them at the business end of this extended championship.
Last year, Ryan's Tipp saved their best performance for the All-Ireland semi-final, where they lost by the bare minimum to a Galway side who subsequently had a bit too much for Waterford in the decider. What could have been for a side who didn't reach the heights of the previous season.
That was then, this is now.
Following on from the loss to Kilkenny in the league final, there was some talk about Tipp's mental strength and how this would play out in the weeks ahead.
In response, Michael Ryan told RTÉ Sport: "We examine ourselves more in defeat than in victory.
"They've (Kilkenny) been winning all of these tight games (against Tipperary) for the last eight to 10 years. "The learnings are 'don't make it close'. Let's start with that one. Let's get out ahead and win the games we're supposed to be able to win.
"Every game has a life of its own. We can certainly look back on that game and point to small things that add up. But Kilkenny do what they do best and that is play for 70 plus minutes. That's the single biggest feather in their cap that the rest of us strive for.
"We're not happy. But that's our lot and we'll move on and look ahead."
Teams
Limerick TBA
Tipperary: Brian Hogan; Alan Flynn, Séamus Kennedy, Donagh Maher; Barry Heffernan, Padraic Maher (capt), Ronan Maher; Willie Connors, Billy McCarthy; Dan McCormack, Noel McGrath, Seán Curran; John O'Dwyer, Jason Forde, John McGrath.
Richie Power's Verdict
"I give Limerick a massive chance of pulling off a shock on Sunday.
"They have a good record against Tipperary at the Gaelic Grounds and are building nicely, with two of the last three under 21 All-Ireland winning teams and another impressive looking bunch this year.
"They're probably meeting Tipp at the right time and could well catch them cold.
"Mickey Cahill is already out and there are rumours they picked up a couple more hamstring injuries in the club games.
"Last weekend's results in Leinster suggest you can't read much into League form. Kilkenny were the form team and Dublin nearly pulled off a shock result.
"But if I had to predict who will end up in the top three in Munster, it would be Tipperary, Limerick and Clare."
Weather
A frontal rain band will extend eastwards to affect most parts of the country. Much cooler too with maximum temperatures falling back to the low teens. Winds will be mainly light to moderate southerly, but light to moderate northerly in western and northwestern areas. For more go to met.ie