The April club-only debacle has polarised the GAA community. Some feel it is the step in the right direction, others feel it is an attempt to solve the wrong problem. A great deal of the commentary has been one of negativity, but for Clare captain Pat O'Connor, it was a welcome venture.
Now entering his eighth Championship season with the Banner, he feels their build-up to their opening Munster clash with Cork couldn't have gone any better.
Unlike Sunday's opponents and 19 other counties, Clare took the decision not to play any club Championship matches and O'Connor was able to straddle county commitments while also spending more time than normal at this stage of the year with Tubber.
"It was enjoyable," he told RTÉ Sport when asked how he found the month of April.
"Typically our weekly routine was train twice with the county during the week and play Clare Cup [League] at the weekend. It was nice engaging with the club lads, you don't have the massive pressure of Club Championship on you. I was talking to some of the Cork and Tipp lads, they all had club championship and it sounded hectic. That was what April was for us, it was enjoyable.
"From Clare's point of view, they [club] saw plenty of us during April"
"While we were getting really high quality training during the week you'd come off a training field on the Tuesday or a Friday knowing it was tough and hard, it was really good.
"You were really buzzing, but you don't have one coming on the horizon then on a Saturday or a Sunday you had a club game and games are what we all want. I really thought it was nice and refreshing. Again you got to engage with the club which is an issue, probably one that isn't ironed out just yet.
"From our point of view they saw plenty of us during April anyway."
The Banner were one of four sides locked on six points in Division 1A of the League, concluding their campaign with defeats to Wexford and Waterford which put paid to their knockout stage ambitions, and have a decent schedule for the new-look Munster Championship.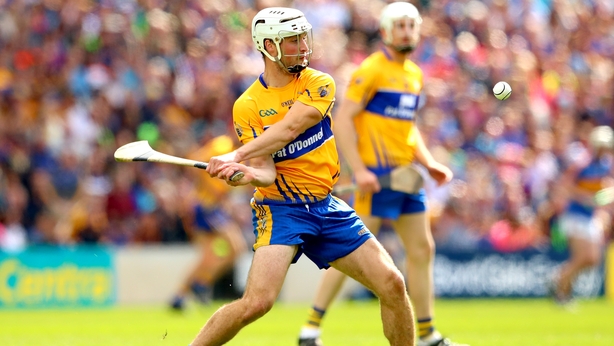 After their trip to Leeside and the visit of Waterford to Ennis, they enjoy a week off before the final two rounds away to Tipperary and home advantage against Limerick.
Recovery has become the buzz word with the games coming thick and fast, and the 2013 All-Ireland winner believes results will have an impact on the players' physical well-being.
"If you win by a point you go again for 70 minutes the day after because your adrenaline is pumping"
"The recovery will be a massive part of applying ourselves, looking after ourselves. You would love to be able to say you came out of the group and that you contributed heavily and consistently over the four games. That would be a massive achievement as well.
"The game against Cork, for example, if you win by a point you go again for 70 minutes the day after because your adrenaline is pumping.
"You would be surprised at where your mind can bring your body sometimes, especially on the back of a big Munster Championship victory. Look the games are going to throw up some incredible moments and incredible games."
First up for Clare is a meeting with a Rebel side looking to get John Meyler's Championship reign off to a flying start in what is a re-run of the 2017 provincial final, where the men in red came out the positive side of a 1-25 to 1-20 scoreline.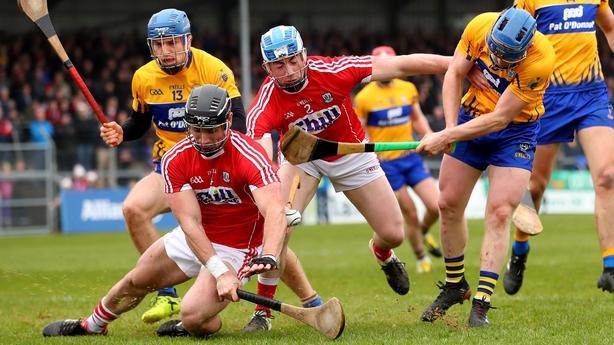 After opening with a victory over Kilkenny, the Rebels' League form petered off sharply, including defeat in Ennis where the visitors fought back from an 11-point interval deficit to put a gloss on the scoreboard.
"They were our focus then [February], but we didn't come across them again so we didn't keep much of an eye on them.
"We are all experienced enough to know there is no such thing as a bad or below standard Cork team. They will be good, they will be very good, fiercely competitive, they will be fit and strong. Their hurling, particularly, will be very, very sharp.
"They have so much quality on the field, they did come back [in the League] and we held out in the end. The first half was very satisfying, but there was plenty to work on from the second half."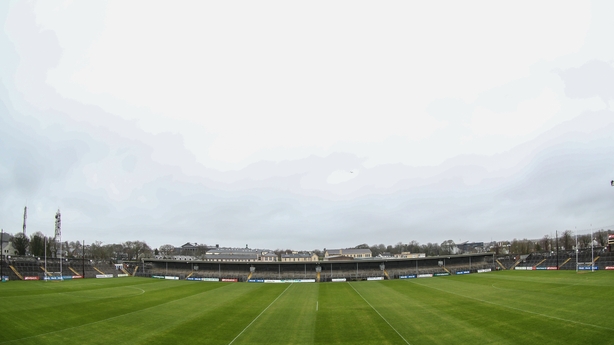 O'Connor says it is dangerous to look beyond the opening game, but round two and five of the campaign will be extra special with home game in Ennis and the half-back is relishing the opportunity to tackle their Munster rivals at the close-on 15,000-capacity venue.
"On the field with a full Cusack Park behind you will be a special place to be"
"I can't wait to see Ennis on those days," he says.
"It is probably irrelevant to the weather. There is a major thirst in Clare for a Munster Championship home game, being out on the field with a full Cusack Park behind you will be a special place to be."
Follow Cork v Clare on Sunday (throw-in 4pm) via the live blog on RTÉ.ie/Sport and the News Now App, live on RTÉ2's The Sunday Game or listen to live updates on RTÉ Radio 1's Sunday Sport.