Michael Ryan admits Tipperary are 'not happy' after their Allianz Hurling league final disappointment but he insists it won't hold them back when the Munster Championship begins this month.

The Premier County travel to the Gaelic Grounds to take on promoted Limerick in the first round of the new format – it will be their first outing since a surprise, yet comprehensive beating at the hands of their old nemeses Kilkenny in the League decider.
 
"We came up against Kilkenny and they were flying," reflected the Premier County boss at the launch of the Munster Championship.
"It's always disappointing to lose a big game, a national final as we did. Particularly when you lose it to your arch-rivals and next-door neighbours, it always hurts.
 
"But look, it's a point in time, it's done, we need to look ahead and that's the only direction we're looking at, at the moment.
 
"You're not going to win every game, unless you're an exceptional team.
 
"The League is a fantastic early year competition and we would never treat it as anything other than something that we want to win. (But) the Championship is the Championship. This is what everyone really prepares for."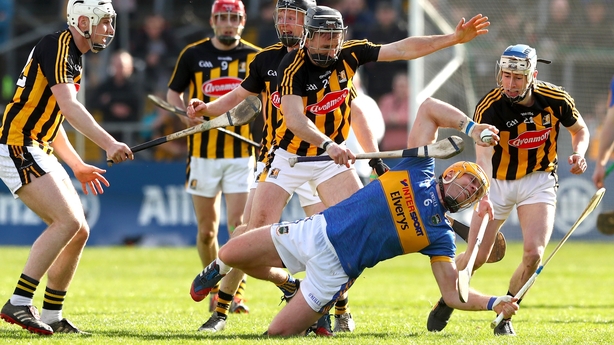 The loss in the decider extended Tipperary's winless run in Nowlan Park to eight games in 10 years, and reignited the perception that the Premier Men crumble in close encounters with Brian Cody's side.
 
In the aftermath, RTÉ columnist Richie Power suggested: "You would have to question Tipperary's mental strength and belief when it comes to facing Kilkenny."
 
"We examine ourselves more in defeat than in victory," admitted Ryan. "They've been winning all of these tight games (against Tipperary) for the last eight to 10 years.
 
"The learnings are 'don't make it close'. Let's start with that one. Let's get out ahead and win the games we're supposed to be able to win.
"Every game has a life of its own. We can certainly look back on that game and point to small things that add up. But Kilkenny do what they do best and that is play for 70 plus minutes. That's the single biggest feather in their cap that the rest of us strive for.
"We're not happy. But that's our lot and we'll move on and look ahead."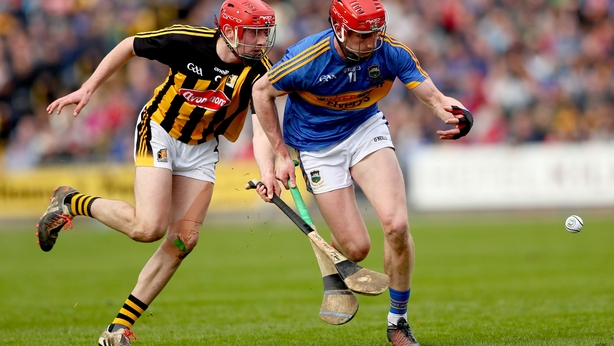 Ryan added that reaching the final was still a campaign to be proud of, especially given the number of new players blooded, such as forwards Billy McCarthy and Willie Connors.
 
"You know, it was still a very good league for us," said the Upperchurch-Drombane man. "We started earlier. We certainly used as many as we possibly could, so in terms of experience our boys are well ready.
 
"I don't think any of them will be panicking if they get a tap on the shoulder to go in there be it the first round game or whatever game in the Munster Championship and that was the whole point of the league.
 
"There were 10 teams eligible to get to the league final and we got there. I'm happy enough with where we're at."