Conal Keaney has plenty going on these days, more than enough to fill his time without returning to inter-county hurling with Dublin.
His business interests include an adventure centre in Blessington, a bike rental company in the Phoenix Park and, since September, the Wigoders painting and wallpaper store on the Long Mile Road.
He has a partner and two children too, so coming out of retirement after two years and adding to his bulging schedule is a strong statement about the potential he sees in the panel.
That potential didn't correspond to results during the Allianz League - they lost to Offaly and barely beat Antrim - though Keaney is adamant they can pull it all together to beat Kilkenny on May 13 at Parnell Park in their Leinster championship opener.
"If you were picking the draw, you'd want to have Kilkenny in your first game and you'd want them at home," said Keaney.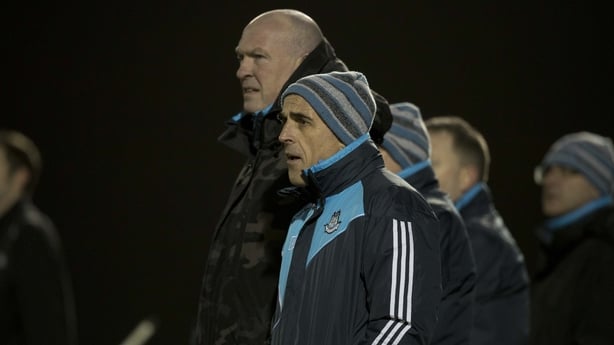 Beating Kilkenny would blow the Championship wide open, even at that early stage, though Keaney recoils at suggestions that it might be beyond Dublin at this early stage of their development under Pat Gilroy.
"I didn't come back not to win, so we're going to (aim to) win the Leinster and we're going to (aim to) win an All-Ireland, that's the bottom line," he said.
The belief that serious silverware is within Dublin's grasp was only part of the reason for the Ballyboden St Enda's man's return having initially stepped away in early 2016.
The AIB All-Ireland club football winner felt he still had something to offer at the top level of hurling and is happy to work the long hours necessary to balance his day job with county activity.
"I think the league was used for different tactics, and for trying to play different formations and stuff like that"
"It is tough at times," he said. "I think it's just how you manage your time. My wife is very good, she does take up a lot of the slack at home. I certainly wouldn't be able to do it without that. I wouldn't be at home a lot of the time of the year, between work and going straight to training and coming home at 10 o'clock or whatever.
"And then you're up again at six and you're gone. So it is tough but it's enjoyable. I do want to do it. It's not going to last forever. I just love the challenge of trying to get back to that level that I hope I can get to."
Dublin showed glimpses of excellence throughout their league campaign, particularly in the second-half against Galway and early on in the quarter-finals against Tipperary when they raced into an eight-point lead.
"I think the league was used for different tactics, and for trying to play different formations and stuff like that," said Keaney.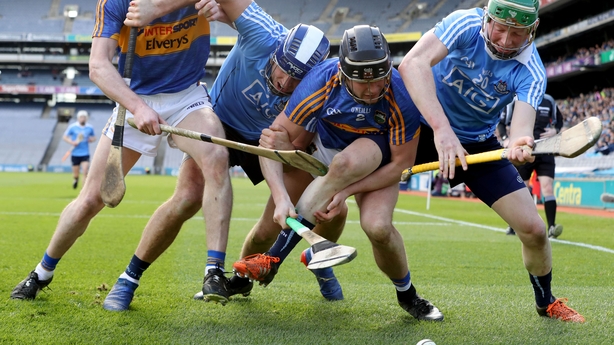 "But ultimately I think we just went out and attacked Tipperary and worked really hard, and that worked, with a few other tactics we had as well.
"But you can't get away from working really hard. If you look at Kilkenny in the league semi-final and final, all they do is work hard.
"Okay, they have a few top quality hurlers but they just work hard consistently for the whole game and that's the nuts and bolts for every successful team.
"We seem to work hard and then just stop and say, 'That's enough'. Then, all of a sudden, we could be six or seven points down and it's very hard to get that back. It's just trying to have that consistency all the time."
Keaney paid a rich tribute to Peter Kelly, the former All Star Dublin defender, who also returned to the panel this year but has now retired.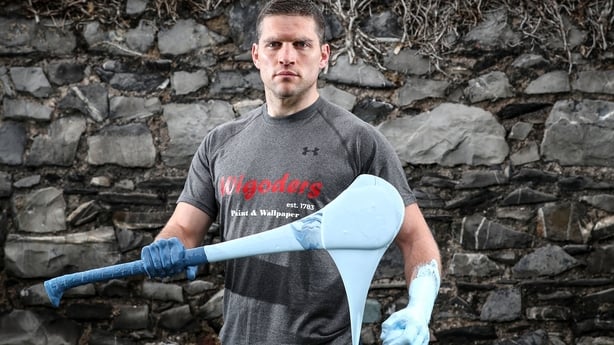 "Peter was probably the best full-back I've ever played with, and probably one of the best full-backs that has ever played, I think, because he seemed to have every single skill you could ask for," he said.
"It looked for a while in training that he was getting back to his old self but I think his body just let him down in the end, and he just couldn't do the training and couldn't get himself right to play enough games consistently.
"He's happy that he made the right decision to come out and try it, instead of sitting at home and watching us later in the summer and thinking, 'Maybe I could have done something'.
"At least he's clear in his own head."