Less than a month out from Tipperary's hurling Championship opener, Jason Forde is looking forward to the 20 May encounter with Limerick at the Gaelic Grounds.
The Tipperary full-forward has played a major role for the Premier County in this year's League campaign, as Tipp fell at the final hurdle, losing to Kilkenny in the decider.
And while the Nenagh native was named PwC GAA/GPA Player of the Month for April, 12 months ago, Forde was in a very different place.
The Silvermines clubman became involved in an altercation with Wexford manager Davy Fitzgerald, who had come onto the field of play to protest with the referee.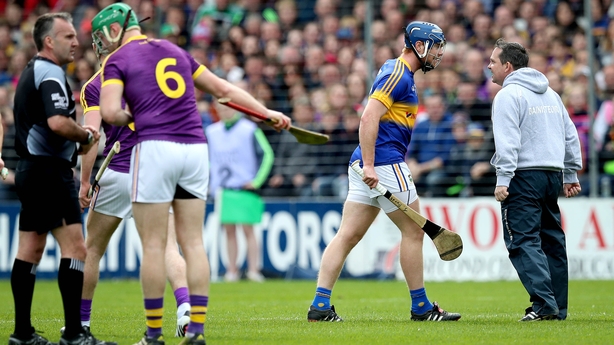 Forde worked his way into the path of the departing Wexford manager as he left the pitch and what followed was a one-match suspension for the UL student, which ruled him out of the All-Ireland opener.
"Looking back, the way it panned out, you obviously wish you didn't get into that altercation," said Forde, speaking in Tuesday's Examiner.
"These things happen. Davy Fitzgerald, in fairness to him, he came out and said there wasn't much in it.
"I think most people would be in agreement that there wasn't much in it but I suppose the GAA have a job to do as well and they made a decision."
Tipperary were beaten by Cork in that opening game of last summer's campaign, and while Michael Ryan's men fought their way through the qualifiers, before exiting at the semi-final stage, losing to All-Ireland champion Galway by just one point, the Fitzgerald incident proved a defining moment for Forde's summer.
The 2016 All-Ireland winner only started one game in that run to the final four and had to do with a place on the bench in that vital clash with the Tribesmen.
"It was kind of hard to take at the time. To be dealing with all that stuff, the possibility of being suspended.
"I didn't know whether it was or it wasn't and I ended up playing in the league final but then you find out that you do (have to serve a suspension) and you miss the first round of the Championship."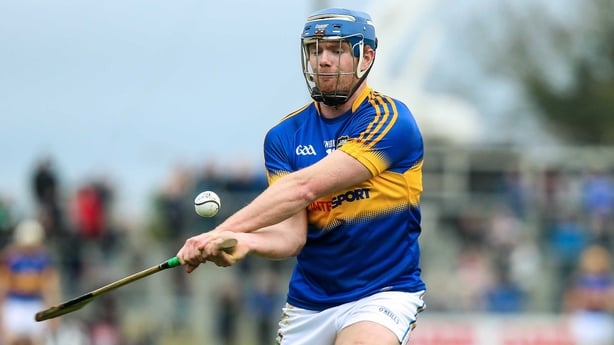 And while Forde blames social media for blowing the whole Fitzgerald incident out of proportion, he admitted that he could have avoided the ugly encounter.
"I suppose I had a decision as well where I didn't have to (get involved)," said Forde. "I could have turned around and gone away. It's just unfortunate the way it did turn out.
"The whole thing with social media, it kind of steamrolled from there."
But now, following this year's League campaign, Forde believes that his side can take plenty of positives going into the summer with no distractions in place ahead of that opening Munster round-robin fixture.
"Now versus last year, they are worlds apart," said Forde.
"Against Galway (in the league final) last year, it was a whitewash. We didn't show up at all. It can be hard to bounce back from that.
"This year, taking the league overall, we have a lot of positives that we'll be able to take from it."