The notion of April being only for the clubs is in tatters already.
The weather postponements mean the hurling league final has been pushed back for two weeks' time.
The GAA were foolish and unrealistic to suggest they were going to be given the full month.
Kilkenny play Dublin on 21 May. It's laughable to expect that Brian Cody would accept having only three weeks to prepare for a Leinster championship match. Some football counties are out in the first week of May.
If Kilkenny were lucky get to a league final, I can see only one round of club championship fixtures being played in April and the rest will be pushed back.
I don't think this three-year trial period of compacting the year is going to work.
Maybe the thing to do is to get rid of the pre-season tournaments and start the league earlier. That would give a couple of extra weeks for postponements or replays.
It was correct to call off the weekend's games for everyone's safety but to wait until that morning to decide whether a game should go ahead really exposed the amateur nature of the organisation.
We've been lucky with the weather over the last few years. In my time, I only remember one game being postponed, against Tipperary when Thurles was covered in snow.
But I hope the GAA learn from this and put a better strategy in place for a backlog of fixtures, whether it's refixing games for midweek under lights or using all-weather pitches when this kind of weather is forecast.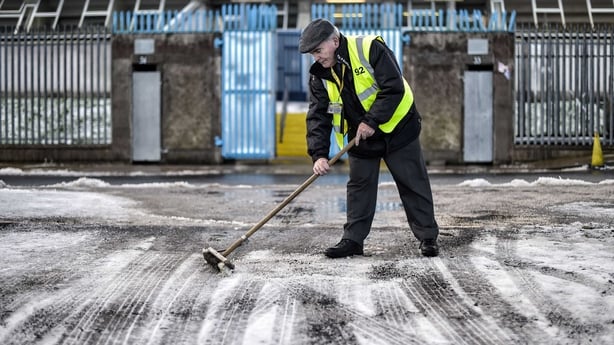 The GPA were right to speak out against games being rescheduled for the Bank Holiday. The manner in which the postponements were handled was very unfair to players.
At the end of the day it's an amateur sport and some would have had to work Monday.
You'd often go away on training camps and have to take a day off but you would be able to give your employer plenty of notice.
Brian never minded me missing a training session here or there if I was under pressure for work. He was very fair and realised that you have a work and personal life outside of hurling.
I was also very lucky that I had employers who were very understanding if I had to take a couple of hours off for training but I don't think that's as common anymore.
There was a time when employing an inter-county player was seen as an advantage but maybe with the sacrifices and time commitment that players need it's not as attractive to a company anymore.
An increasing number of players have gone full-time in the last couple of years but I don't know how they're in a position to do that.
It's also a huge call. If you're going to wait until your inter-county time is finished to choose a career it could limit your options.
Free-taking falls flat
Limerick have beaten Clare in the Allianz hurling League, dramatic finish Limerick winning by frees! pic.twitter.com/ixIdZW1cTN

— The GAA (@officialgaa) 19 March 2018
The free-taking competition between Limerick and Clare was a huge anti-climax. Do we really want to see games decided that like that?
It was also very strange having the same five players take all the 65s. Everyone on the team should have to shoot, it might have brought a different dimension to it if you had players who had never hit one in their career stepping up.
If they want to go down that route, penalties is probably the way to go as you would have a goalkeeper who could win it for his team as well.
But I think if two teams go hammer and tongs for 100 minutes, they both deserve another day out.
Jury still out on Rebels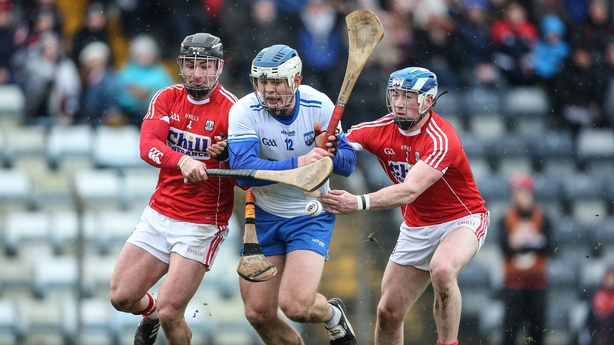 I got a bit of flak for last week's column about Cork after they beat Waterford in the relegation play-off. Maybe Cork read it!
Fair dues to them, they certainly gave a far better performance than I was expecting.
But I didn't see anything on Sunday to change my opinion that much. They hurled well but Waterford were very poor in the first half and yet were still in the game until Maurice Shanahan's red card.
Waterford were also short Austin Gleeson and Kevin Moran, and I think Derek McGrath's comments after the game about 1B not doing his team any harm confirmed how seriously they were taking the league.
A concern for both teams is that there was a huge gulf in standard to the Limerick-Clare game in terms of physicality, skill and fitness.
Grand slam glory and changing attitudes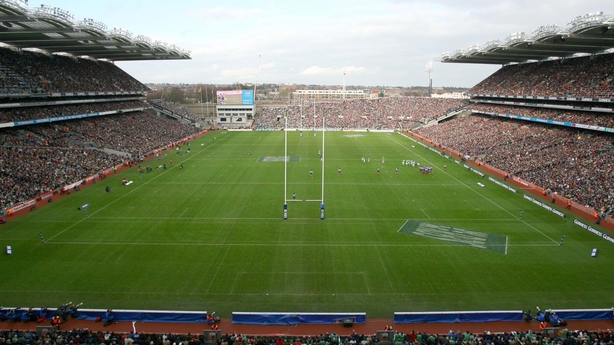 It seemed like it was written in the stars for Ireland to win the Grand Slam on St Patrick's Day.
Kilkenny was absolutely mad, everyone was out to watch the rugby.
They fully deserved it. It's amazing for such a small country to be able to produce a team like that. Three championships in five years is some achievement.
They seem to be getting better with the younger players and there's going to be massive hype leading into the World Cup in 18 months time. You'd love to see them go that bit further.
Kilkenny was absolutely mad on St Patrick's Day, everyone was out to watch the rugby.
There's a strong connection between rugby and the GAA. Tadhg Furlong played hurling and football and he mentioned recently that Kilkenny's Walter Walsh could have played for Ireland.
The attitude to rugby in the GAA has completely changed.
I was at the first rugby game in Croke Park and there was a lot of negativity around that beforehand. I don't think that would be an issue anymore.
As the World Cup bid showed, the organisations can benefit from working together.