Division 2 of the Allianz Football League is a tricky proposition for many reasons.
Most managers at the moment are aiming to stay in the Division - and no more. But that's far from straightforward, because with just seven games in this sprint it's very easy to be sucked into a relegation battle or find yourself fighting it out for promotion.
Winning the title, or even making it as far as Croke Park for the final can be a confidence booster heading into the Championship.
I think most of these teams will be looking to stabilise in Division 2 - Paul Bealin
Long-term though it can have wider repercussions. Since the League was streamlined into four tiered divisions in time for the start of the 2008 season, the top flight has been the home of the best teams in the country.
Counties that have been promoted into this rarified air have found it tough to breathe.
Those such as Roscommon, Cavan and Down, all in Division 2 this year, Kildare and Derry have tended to yoyo between the first and second flight. Too good for Division 2, but not quite good enough for Division 1.
"It's a problem and I saw that first hand with Westmeath in 2014," said former Lake County manager Paul Bealin, who took over four years ago just ahead of the start of the season with his team new to Division 1.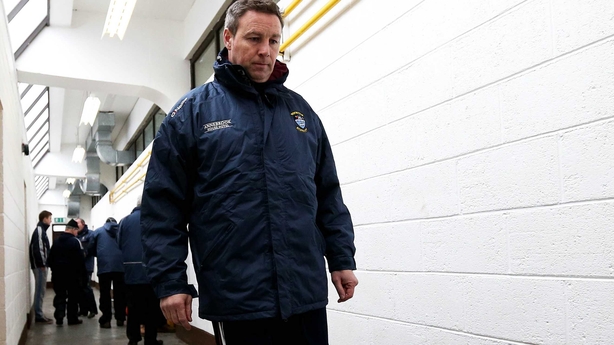 "We would be competitive for 40, 50, maybe even 60 minutes, but then those stronger teams would bring players off the bench. We were trying to blood young players and we found it very, very difficult."
That begun a run of three consecutive relegations for Westmeath, halted only when they reached the basement. Immediate promotion last season means they'll be operating in Division 3 again this term.
Roscommon and Cavan dropped out of the top flight last season while Tipperary and Louth came up from tier three. Clare, Cork, Down and Meath were all in Division 2 last year, though the Royals are the only side to have been there in 2016.
There are a lot of ups and downs, comings and goings in this section. Are any of these really equipped to live with the likes of Dublin, Mayo, Kerry and Tyrone in 12 months time?
It's hard to tell. Roscommon would probably be justified in fancying their chances, given their strong underage set-up and their unexpectedly profitable 2016 summer, which featured a Connacht title
Cork are seen as a sleeping giant and they should really have ambitions of establishing themselves amongst the elite. Cavan have recent top flight experience too, beyond that though, it looks a stretch.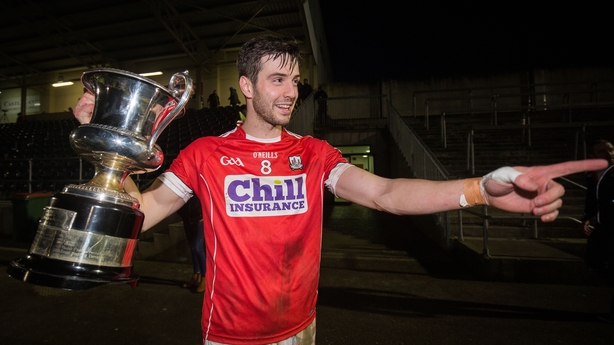 "I think most of these teams will be looking to stabilise in Division 2," said Bealin, an All-Ireland winner with Dublin in 1995 who has also managed Wexford and Carlow. "And to me all of these teams are very close.
"I don't see anyone running away with it and all of these teams are capable of taking points off the other teams. I don't think any of the big issues will be decided before the final day. It should be exciting at least!" he said, speaking to RTÉ Sport.
Cavan had a poor 2017 and the McKenna Cup wasn't particularly kind to them either. They face a tough away day to start against a well-drilled Clare side in Ennis, which is a game that could set the tone for their campaign.
The aforementioned Banner County found their feet at this grade following promotion in 2016 and they will want to extend their stay. Cork finished mid-table last year as part of a disappointing season, though they started brightly in 2017, taking the McGrath Cup title.
Down preserved their Division 2 status last year by the skin of their teeth with a last day draw with the Rebels. Louth came up with Tipperary last season, with Tipp looking the stronger of the two.
Meath's glory days fade further and further into the rearview mirror and manager Andy McEntee has had to cope with a string of players retiring or walking away. Kevin McStay's Roscommon round out the Division and they'll have designs on leaving it as quickly as they can.
County-by-County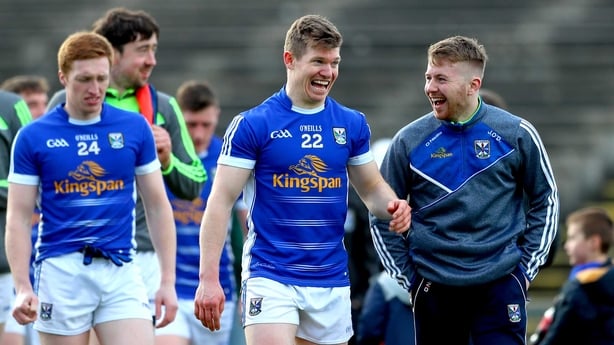 CAVAN
Manager: Mattie McGleenon
Captain: Dara McVeety
League finish 2017: 7th in Division 1
New players to watch: An up-and-comer is Conor Brady. He's still Under-20 so may not start many matches, but expect him to feature at some stage.
Players unavailable: Thomas Corr retired after years of committed service to the Breffni County.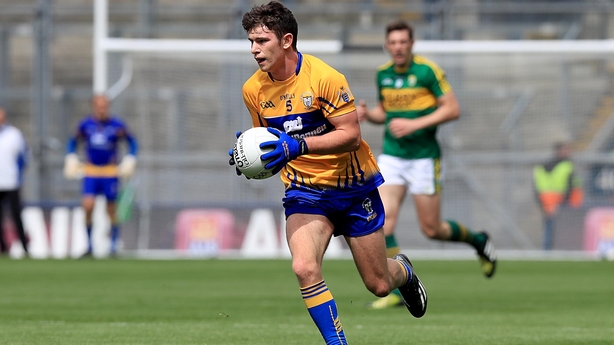 CLARE
Manager: Sean Collins
Captain: Gary Brennan
League finish 2017: 5th in Division 2
New players to watch: Very impressive in the McGrath Cup were corner-forwards Eimhin Courtney and Conor Finnucane.
Players unavailable: Long-serving goalkeeper Joe Hayes was forced to give it up due to a hip injury, Dean Ryan has gone travelling for the year.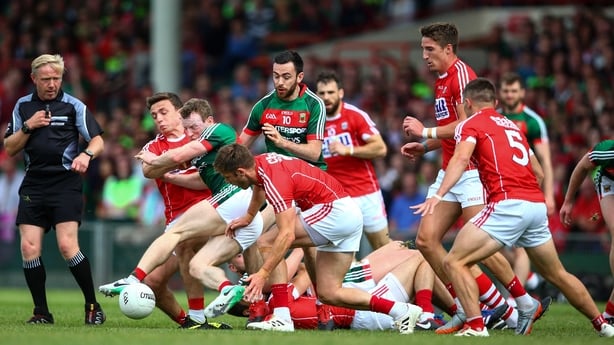 CORK
Manager: Ronan McCarthy
Captain: Jamie O'Sullivan lifted the recent McGrath Cup, but no permanent skipper has been selected yet. Last year's captain Paul Kerrigan is unavailable due to club commitments with Nemo Rangers.
League finish 2017: 4th in Division 2
New players to watch: Inside forward Stephen Sherlock made an impression in the McGrath Cup
Players unavailable: The experienced Michael Shields, Alan O'Connor (again) and Ken O'Halloran have all stood down.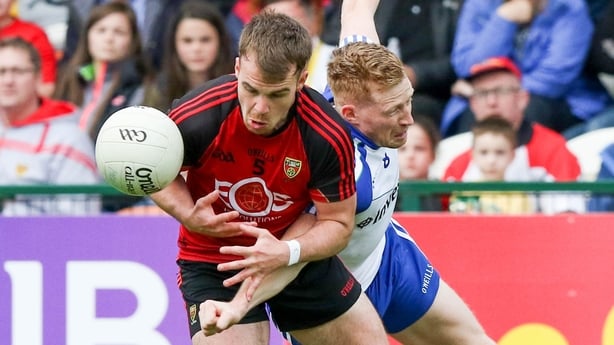 DOWN
Manager: Eamonn Burns
Captain: Darren O'Hagan
League finish 2017: 6th in Division 2
New players to watch: Attack-minded midfieler Conor Poland, younger brother of Mark (see below), Ronan Miller who showed he had an eye for a score in the McKenna Cup and Keith Quinn, who is back in Down colours for the first time since 2013 having played with New York the past four seasons.
Players unavailable: The experienced Mark Poland and Aidan Carr have retired. Joe Murphy and Conall McGovern have stepped away this year, Jerome Johnston is travelling, Michael Cunningham has moved to America and Ryan Johnston is a long-term injury absentee.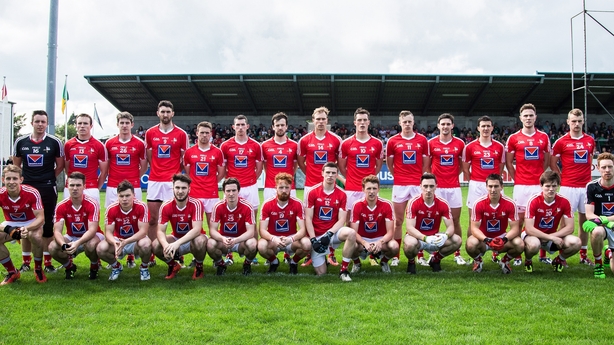 LOUTH
Manager: Pete McGrath
Captain: None selected yet
League finish 2017: Division 3 beaten finalists
New players to watch: Forward William Woods and midfielder Conor Earley are two young players that are raising high hopes in the Wee County.
Players unavailable: Adrian Reid has retired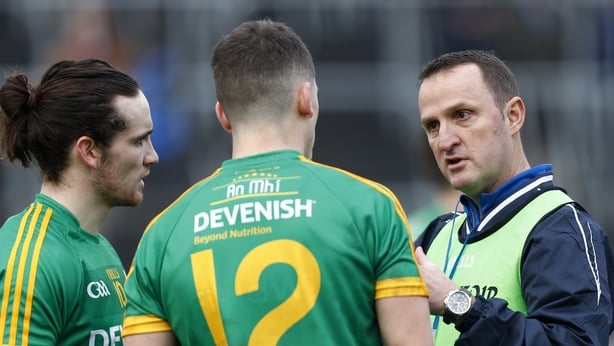 MEATH
Manager: Andy McEntee
Captain: None selected yet
League finish 2017: 3rd in Division 2
New players to watch: After a long-term absence due to a knee injury Adam Flanagan is back and there are high hopes that he can develop into an exciting midfielder.
Players unavailable: Joe Sheridan has retired while Paddy O'Rourke, Padraic Harnan, Ronan Jones and Donnacha Tobin are amongst those who have decided to take time out.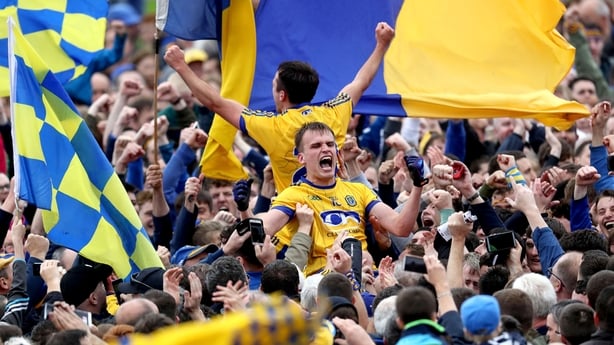 ROSCOMMON
Manager: Kevin McStay
Captain: Conor Devaney
League finish 2017: last in Division 1
New players to watch: Cian McKeon is a classy looking corner-forward and Caoileann Fitzmaurice, whose only appearance for Roscommon came in last year's All-Ireland quarter-final replay defeat to Mayo, has promise at midfield.
Players unavailable: None so far.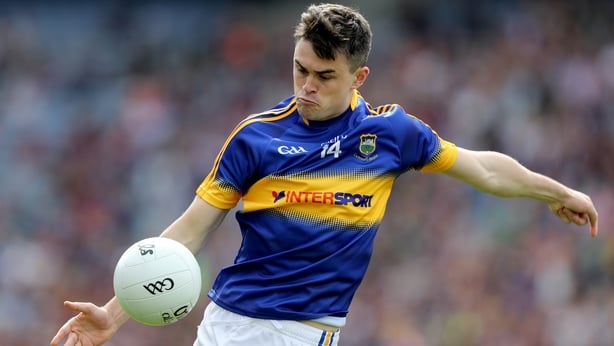 TIPPERARY
Manager: Liam Kearns
Captain: Robbie Kiely
League finish 2017: Division 3 Champions
New players to watch: The experienced Steven O'Brien is back after two seasons with the hurlers and Sean Carey returns having lived abroad in recent years. Jack Kennedy is a young prospect in midfield.
Players unavailable: The retirement of brilliant corner-back Ciaran McDonald is a major blow.
Follow the weekend's Allianz Football and Hurling League action from 4.30pm on Saturday and 1.30pm on Sunday - live on RTÉ Radio 1 with live blogs on RTÉ Sport Online and the RTÉ News Now App.
Watch live games on GAAGO (overseas only) and see highlights on Allianz League Sunday - RTÉ2 9.30pm