As he prepares for an incredible 16th year in charge of Tyrone's senior footballers, Mickey Harte is attempting to do what few of even the greatest managers have done before him.
Harte is trying to build a second great team to win an All-Ireland. Arguably, only Sean Boylan with Meath has managed this feat.
Mick O'Dwyer is the undisputed king of football managers and during his more-than two decades in charge of Kerry he landed eight All-Ireland titles.
But each of those Sam Maguires was won with a backbone of players: think Paidi Ó Sé, Pat Spillane, Denis 'Ógie' Moran, Ger Power and Mikey Sheehy, that were among the finest footballers that ever laced boots.
He allowed that team to grow old together and when they broke up he was unable to maintain the Kingdom's dominance, finally stepping down in 1989 as Cork won the All-Ireland after a 26-year wait.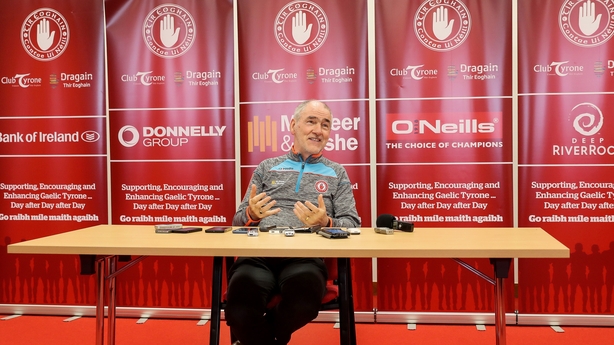 Brian Cody is another man who is exhibiting admirable longevity and he has been in charge of Kilkenny's hurlers since 1999, winning an unprecedented eleven All-Ireland titles.
Despite that remarkable dominance, which included a four in-a-row of Liam MacCarthy Cup triumphs between 2006 and 2009, Cody didn't have to build more than one distinct, great team.
The almost-ever-present in all of those wins was Henry Shefflin, who has a record ten All-Ireland medals won on the field of play. Shefflin retired at the start of the 2015 season, which ended with the Cats' most recent All-Ireland title.
Without him, and other once-in-a-lifetime type players like JJ Delaney, Tommy Walsh, Eddie Brennan and the recently retired Michael Fennelly, Kilkenny have slipped back and are third favourites to lift Liam in September behind champions Galway and Tipperary.
Cody, too, is in the process of attempting to build his second great team.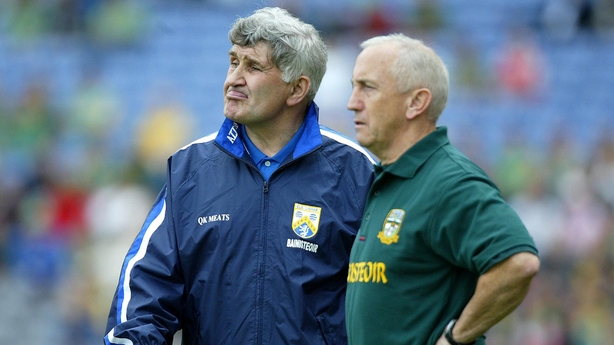 A man who achieved this in his 23 years in charge of Meath was Sean Boylan, who won All-Irelands with an older side in 1987 and '88 and then came with a younger version in 1996 and '99 with Colm Coyle and Martin O'Connell the only significant crossovers between both.
Harte took charge of Tyrone before the start of the 2003 season having led the Red Hand County to one minor and two Under-21 All-Irelands.
He had the raw materials at his disposal and with young players that he had brought through at underage, along with some veteran campaigners like Peter Canavan and Chris Lawn, he won the Red Hand County's first-ever senior All-Ireland at the first attempt.
They backed this up with titles in 2005 and 2008, beating Kerry along the way on each occasion - one semi-final and two finals, to cement their greatness.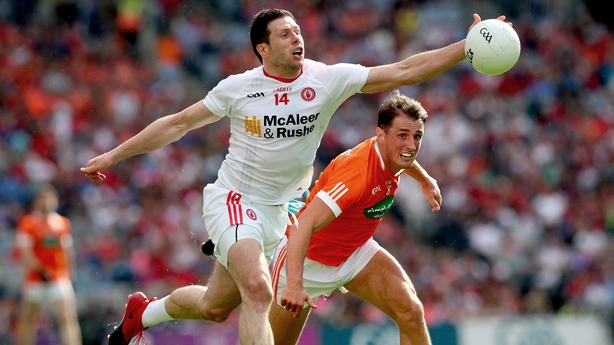 The backbone of that team is all watching from the stands now, with former Footballer of the Year Sean Cavanagh the last to retire after last year's All-Ireland semi-final hammering by Dublin.
Harte has managed to reassert dominance in Ulster, winning the past two Anglo Celt Cups, but winning big games in Croke Park has proven more difficult. Last year's humiliation by the Dubs shows just how far they have to travel.
"Mickey has always been willing to change," said RTÉ Sport football analyst Philip Jordan, an All-Ireland winner under Harte at minor, Under-21 and senior.
"The manager I played for at minor was very different to the manager that I played for at senior in 2003. By the time we won our third All-Ireland in '08 he had changed again. The way he approached and prepared for games changed.
"Even at club level, managers don't seem to have much longevity - two or three years at most - and that's because a staleness can set in. Mickey is adaptable and that means he's able to keep his players motivated."
Interestingly, Cody and Harte are friendly despite the geographical and sporting differences between them.
The pair have travelled to watch the other train their teams and they've been called upon to speak to the other's players on occasion to offer a new perspective. The willingness to constantly learn and pick up ideas from others is one of the hallmarks of a great coach.
Cody is revered in Kilkenny for all he has done and seems to have the job for as long as he wants it, though Harte does find himself under a certain amount of pressure at home despite all that he has won - particularly after the 2017 defeat to Dublin, when the result looked inevitable as early as the first quarter.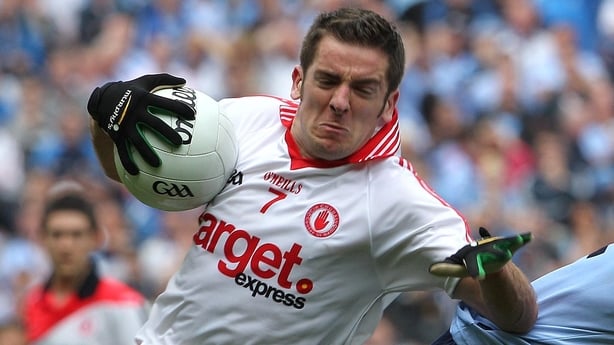 For the first time there were grumbles at club level about the fact that the 65-year-old former school teacher has had his term as boss extended by the county to take him up to 2020.
"If Tyrone have a bad year there will always be a bit of disquiet and that's because Mickey has set very high standards," said Jordan.
"It was certainly a bit louder after the Dublin game because there had been a feeling that this was a team that could put it up to Dublin.
"Still, I don't see him being pushed out before 2020 - Tyrone are a conservative county and there's far too much respect here for what he's done."
Secure in his job, Harte begins another season in charge on Wednesday night against Antrim at the Athletic Grounds in the Dr McKenna Cup, a competition close to his heart as the last cup lifted by his captain Cormac McAnallen before his death in 2004.
The Allianz League follows, with an opening round Division 1 game against Galway on Sunday, 28 January.
Another building block for the Errigal Ciaran man as he tries to form another great team.