All-Ireland winner Daithí Regan says his former Offaly team-mate Kevin Martin will have to implement high standards from the early stages of his appointment as manager of the hurlers.
Martin was ratified as the new senior boss following a meeting of the Offaly county committee on Tuesday, and takes over from Kevin Ryan who stepped down in July.
Kevin Martin ratified at tonight County Committee meeting as Offaly Senior hurling manager with Damien Fox (coach) Aidan Hanrahan (selector)

— Official Offaly GAA (@Offaly_GAA) November 7, 2017
Offaly won just one National League game this season, and aside from a victory over Westmeath in the Leinster quarter-final, they were dumped out of the championship on the back of heavy defeats to Galway and Waterford.
Martin is a two-time All-Ireland winner with Offaly, and was awarded All Stars when they captured the Liam MacCarthy cup in 1994 and 1998.
His management background includes a successful stint with Westmeath, which produced Christy Ring glory in 2010, as well as guiding his own club Tullamore to a senior county title in 2009 as a player-manager.
He also delivered a Laois county title for Clough-Ballacolla in 2015.
Martin is the first Offaly man to take charge of the hurlers since Brian Whelehan, following stints held by Eamonn Kelly (Tipperary) and Ryan, who is from Waterford.
Regan believes the time is right for an Offaly native to assume the role again, and says that instilling high standards within the camp is the main priority for the new management team.
He told RTÉ Sport: "The first thing that he needs to do will be in relation to setting standards – he sets the standards early, he sets the standards high and if there's any diminution of that by any of the players, well then he needs to make strong calls whether he sees them as fit for purpose for Offaly senior hurling.
"I don't think Kevin is going to be shy.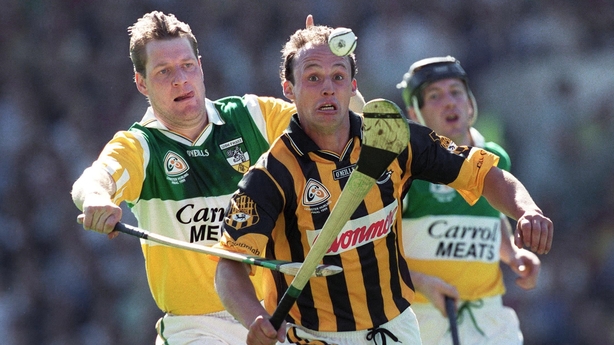 "He understands the culture, he has a winning mentality. He is a winner and he was a winner when he was on the hurling scene.
"Kevin is a pretty ruthless operator and he's developed a reputation as being a pretty ruthless guy as a manager and I know from early days with Offaly, he's already laying down a template as to what they need to adhere to."
Offaly have not contested a Leinster final since 2004 and their last All-Ireland final appearance stretches back to 2000.
But Regan stresses that the county's expectations must be aimed towards closing the gap on the stronger teams in Leinster, while also trying to recreate the culture which existed in Offaly during their glory years.
He said: "In relation to the way we played, I think Kevin will know over the last number of years what we've done is looked at everybody else's template from the last 10 years.
"We looked at Kilkenny's when they were very successful, we were going to the gym and we decided we were going to build up and bulk up.
"We were going away from the core values of Offaly hurling and that still means to this day, the type of movement of the ball, the quick movement of the ball and how we deliver that type of ball. There's more than one way we can do it and I think Kevin will be cognisant of that."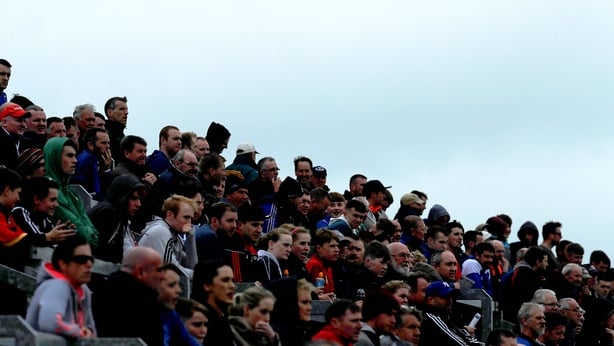 He continued: "Are we going to win an All-Ireland or provincial title? Absolutely not.
"I would say if we can win the games we're supposed to win, if we can narrow the gap between Galway, Wexford and Kilkenny in Leinster because we're not in a position yet to be able to beat them.
"It's a way bigger picture, particularly where we're at in the whole thing, as to what we consider a good or bad result. It's standards, number one, and improved performances that people can say, 'we're really proud of what they're doing.'"
Regan also remarked on the sense of disillusionment that has built up in the county over the years due to the decline in Offaly's performances.
Part of that despondent feeling stems from the change in venue for Offaly's home games. St Brendan's Park in Birr is the traditional choice, but due to renovation work that was needed at the grounds, O'Connor park in Tullamore was drafted in to host the games.
That arrangement remains in place for a lot of the matches despite the fact that Birr is ready to stage the games again. Regan has spoken critically of the Offaly county board in relation to this matter in the past, and still maintains those frustrations.
He also says that some of the more ardent fans are refusing to travel to O'Connor park for Offaly's games in protest, which in turn is having an adverse impact on the younger supporters.
"It's very frustrating. Our hurling heartland - whether people like it or not - is out of Birr, St Rynagh's, Kinnity, Coolderry, Lusmagh, Clareen (Seir Kieran) – all of those clubs," he said.
"That's the hurling heartland in Offaly and the county board for fiscal reasons play our hurling games up in Tullamore despite the fact that our hurling heartland has always been in Birr, where they were played for decades until Birr had to be refurbished.
"There's children who will never see an Offaly hurling team play and that's not an exaggeration. Detractors of myself and others who have been arguing this will say that it's only 25 or 30 miles up the road, why don't they come?
"When people have a point of principle in their lives, lots of people live by principle and they refuse to come to Tullamore. Whether they're right or wrong that's the reality of it and we're losing a generation of youngsters.
"Our hurling heartland is no longer strong."