Ahead of the TG4 All-Ireland Ladies football final between Mayo and Dublin we spoke to some current players to find out who they think will claim the spoils. The jury have delivered their verdict, with the Dubs getting the nod to lift the Brendan Martin Cup.
Sinead Burke- Galway footballer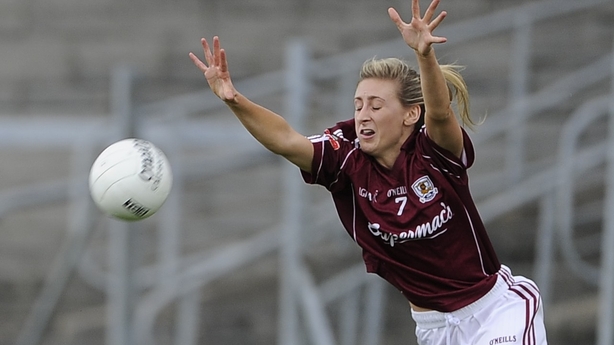 How will Mayo set up to deal with Dublin's pace up front? 

Going on the meetings between the two sides in the last two years they are very evenly matched. I think if Mayo backs are physically strong enough -which they can be- to cope with Dublin's constant movement and direct runs it will be a hotly contested final. Although there is a lot of talk about Dublin dropping a sweeper back in front of Cora I think Mayo may consider having an extra body in their back lines to clog up the centre to avoid the speed and pace that the Dublin team bring to the game. 

Should Dublin play a sweeper in front of Cora Staunton? 
 
We all know and have witnessed how Cora Staunton can influence a game, but the occasion of an All-Ireland final in Croke Park will bring her to a whole new level.  She has waited ten years to get the opportunity to play in an All-Ireland final and I do feel on that stage on Sunday she will be on the top of her game.
The stats on Cora show her individual excellence and I think Dublin will be aware that they need more than just one player facing Cora. I feel they will adopt a similar approach to what they brought to last years semi-final with Sinead Goldrick and Sinead Finnegan doubling up on her when in possession. 

Who will be the key player and why?

Going on form throughout the year I'm looking forward to seeing Nicole Owens perform in the final. She will be the key player in Dublin's attack. She has secured her place throughout this year's campaign and the dimensions of her game will surely add to Dublin's performance on the day. 
Owens pace in attack and her ability to create scores will be something Mayo will have to contend with, not only that she assists in defence and drops back whilst the opposition are in possession. 

Where will game be won and lost? 

The area of the field that I feel will have most significance is midfield. The game can either be won or lost here. The supply from Aileen Gilroy into the Mayo forwards in the Cork game was immense and Dublin will need to eliminate this if they want to minimize Mayo's scoring opportunities.
The battle I am hoping to see here is Lauren Magee on Gilroy as they have similar work ethics and cover a serious about of ground throughout games. It's a match-up that potentially could have great weight on the result of the game. 

Verdict 

I am really 50/50 with this one and I'm finding it very hard to call. I think it would be easy to say Dublin deserve it because they have been there the last four years but on the other hand Mayo have the capability to bring a huge performance on Sunday as there are some very determined Mayo players who haven't experienced an occasion like this in quite a long time. 
So without sitting on the fence I am going to call it as Dublin's time to shine and this year getting their hands on Brendan Martin (but it wont be an easy battle).
I just feel that Dublin have that slight edge bringing such speed and athleticism to their game that may prove difficult for Mayo to compete with for the whole 60 minutes

Orla Finn- Cork footballer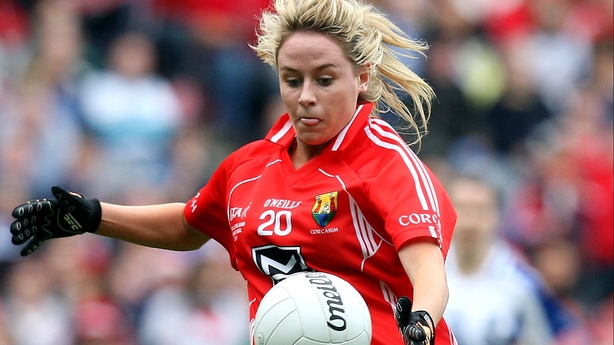 How will Mayo set-up to deal with Dublin's pace up front?

Dublin's forwards have been on fire this year and have worked a lot of goals. Mayo may play a sweeper to try and prevent conceding goals. They will probably focus on retaining possession and working it out of the backs.

Should Dublin play a sweeper front of Cora Staunton?

Cora was outstanding in the semi-final and a lot of the play went through her. Dublin might decide to drop one back to try and cut her out of the play as much as they can. Closing Cora down will be key if Dublin are to win. She is also exceptional at free taking therefore Dublin will have to be very disciplined in defence. 

Who will be the key player and why?

Sinead Aherne had been unstoppable all year. Her performance in the semi- final scoring 1-03 from play was outstanding. She will need to be watched closely by Mayo. It could come down to the battle of the free takers between Cora and Sinead. Kicking frees in Croke Park under pressure is no easy feat. They are not only accurate from frees, both are also sharp shooters from play. 


Where will the game be won and lost?

Going on this year's championship both teams are evenly matched. It will more than likely come down to the last 10 minutes. It will not only be the team who has the most left in the tank but the team who can keep their cool. Dublin have more experience having played in the last three finals. The ability to run down the clock can also be a key feature in the game. 

Verdict? 

I think Dublin will be the team who will claim the Brendan Martin Cup they will have learned a lot from the last three finals.

Caoimhe Mohan - Monaghan footballer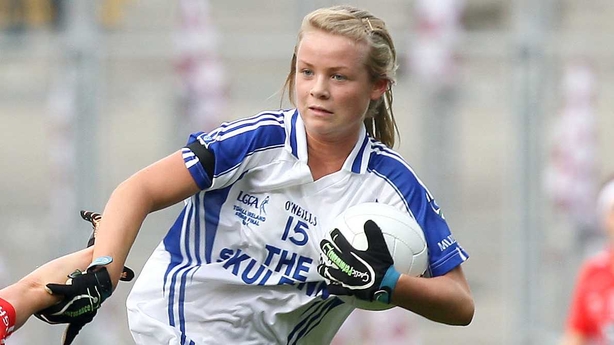 How will Mayo set up to deal with Dublin's pace up front?

I would say Mayo will drop a sweeper in the Dublin forward line and tackle and press them as soon as they pass over the 45 to prevent them from building up pace. They have been very hard to contain this championship and Mayo will be well aware of that.

Should Dublin play a sweeper front of Cora Staunton?

Yes, they will need one. We all know what Cora is capable of. She is a very smart player and so talented that even with a sweeper it will be so hard to break her down. 

Who will be the key player and why?

Definitely Cora Staunton for Mayo, she is the big threat they have along with Fiona McHale in midfield. McHale can be totally dominant and hard to track, her pace and endurance is unreal. On the other side then, Dublin's key players are Noelle Healy and Sinead Goldrick, they have great pace coming from their backline and love driving forward and going on the attack.

Where will the game be won and lost?

If Dublin foul the Mayo forward-line they could be in trouble. Mayo will relish having scorable frees for Cora to take. She will put them over from anywhere. But if the Mayo backs aren't tight on the Dublin forwards they will really open them up to goals. Their record in the run into the final speaks for itself.

Verdict
 
It's honestly one game that I can't call. Both teams have brilliant players and both match each others pace and intensity. But seeing as Dublin have the experience behind them from playing in three consecutive All-Ireland finals they could just grab it by a point. But it really could go any way on the day.
Follow the All-Ireland Senior Ladies Football final with our live blog on RTÉ.ie and the News Now App and listen live on RTÉ Radio 1's Sunday Sport.