Joe Canning says he feels for Mayo's footballers following their latest heart-breaking All-Ireland final defeat - but he knows that they don't want his or anyone else's sympathy.
Canning finally shook off the title of the greatest hurler never to win an All-Ireland medal this year when he helped fire Galway to their first Liam MacCarthy Cup win in almost three decades.
For Mayo though, the wait now stretches back 66 years and their one-point defeat to Dublin at Croke Park on Sunday, their ninth final defeat since 1989, will be particularly tough to take.
"It's heartbreaking," said Canning, speaking to RTÉ Radio's Today With Sean O'Rourke show, which was broadcasting from the National Ploughing Championship in Tullamore. "If you wanted any team to win an All-Ireland, it's them.
"They've come so close the last number of years, it's really tough.
"Maybe in the football side of Galway, with the rivalry they have, mightn't be too sorry for them, but definitely the hurling side of the county is sorry for them and I'd say the whole country does too. We'd love to see them win one."
In his speech to Mayo fans at the team's homecoming on Monday night, captain Cillian O'Connor said that the players weren't looking or anyone's sympathy and Canning knows where he's coming from.
"I think any sportsman doesn't want sympathy," he said.
"If you're good enough on any given day, you're good enough and if you're not you have to pack your bags and move on."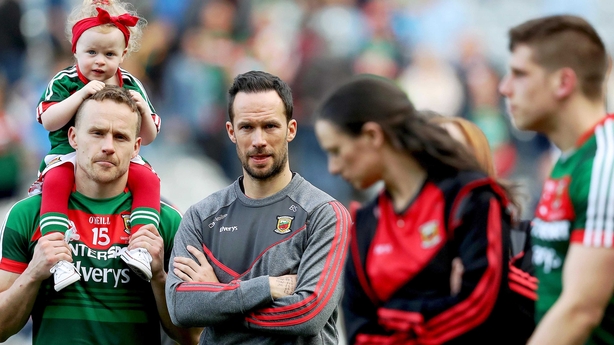 Canning played in three All-Ireland senior finals, losing two and drawing one, before Galway finally got over the line by beating Waterford.
He says the victory hasn't changed the person he is, though he admits he hasn't yet had a chance to enjoy the Tribesmen's historic victory fully yet.
"It was a like pressure valve being released," he revealed.
"The biggest word I would use is relief because there was a lot of pressure building up in the media and through our supporters because we'd lost a couple of All-Irelands. It's great just to get over the line.
"It has been pretty hectic to be honest. It's funny in a way; everyone else has been enjoying it, but I've found it hard to enjoy the last two weeks because everyone is pulling and dragging out of you and you have to go every place.
"I haven't actually sat down and watched the match yet because I haven't had the time to do that.
"In the next couple of weeks is when I'll sit down and really appreciate it and think about the achievement, what we've done."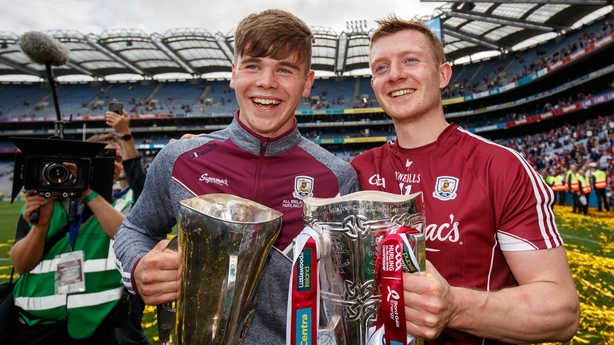 Canning continued: "To me I'm still the same person. I said before, if I did or I didn't win an All-Ireland, that doesn't define me as a person."
The first Sunday of September, 2017 was a special day for the Canning family, with Joe's nephew Jack turning on the style as Galway beat Cork in the last All-Ireland minor final before the competition changes to Under-17 next year.
Jack played rugby to a high level in school and he says he'd consider taking up a professional contract with one of the Irish provinces if it was offered - a move that his uncle would back.
Jack said: "I played senior cup rugby in Leinster with Cistercian Roscrea, did a bit of that, so I don't know whether I'll play more or not or stick with the hurling.
"It was always there in the back of my mind leaving school. I'm not sure really. We'll see."
Joe added: "It's whatever Jack wants to do - we'll support him 100 per cent. If he wants to go down the road of rugby, he might be better off and make a career out of it.
"It's whatever he loves. It's not about going down the road of playing rugby and being a professional. If you love hurling, be a hurler, if he wants to play rugby, then that's fine as well. He might have a choice to make, but we'll see in time."