Five-time All-Ireland winner Tomás Ó Sé thinks Mayo are the team best equipped to rattle the All-Ireland champions but he still believes they will fall short against a Dublin side devoid of weakness.
Since losing the National League Final to Kerry in April, Dublin have sauntered through the championship, picking up momentum as they've gone.
Their narrowest margin of victory en route to the final was a nine-point win over Kildare in the Leinster decider, a match which marked the first time in four years that a team in that province had gotten within single figures of the Dubs.
But Ó'Sé asserts that if any team in the country can upset Dublin's rhythm, it is Mayo with their high-octane running game.
"I think if there's any team in the country capable of running Dublin close, it is Mayo. I think they have a running game that can hurt Dublin," told RTÉ Sport.
"If you look back at the National League final, the one time that Kerry hurt Dublin it's when they ran at them and they got frees out of it.
"Looking at the way in which Mayo dismantled Kerry with their running game, it is an area where Dublin would have to be wary."
Dublin only pipped Mayo by a point in after a chaotic 140 minutes of football last autumn. While the consensus is that Dublin have better timed their run to peak for the latter stages of the championship in 2017, Ó'Sé contends that Mayo are also an improved outfit on twelve months ago.
"What's different with Mayo this year and last year, I would say it's Andy Moran and Jason Doherty up front. Their defence has always been rock solid, midfield rock solid.
"There has been an over-reliance on Cillian O'Connor for a couple of years. Andy Moran and Doherty have played outstandingly all year. But they will face a defence this year that is tougher than what they've faced all year. They made a mockery of the Kerry full-back line in the semi-final.
"And it's something that Mayo have always been asking for. More scoring forwards. And this year, they've tended to have it."
Since their demolition of Tyrone in the All-Ireland semi-final, comparisons have increasingly been drawn between the current Dublin squad and the Kerry team that dominated football between 1975 and 1986.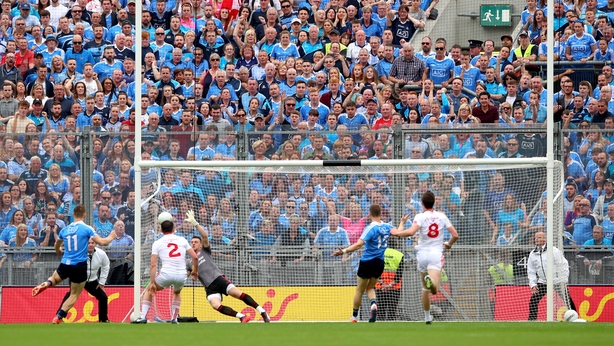 On Sunday, Jim Gavin's side have a chance to complete the first three-in-a-row in the All-Ireland football championship since Kerry in 1986.
In Ó'Sé's estimation, Dublin don't have a soft spot.
"They just don't seem to have a weakness. You look at any team in the country. Is any there any goalie better than theirs? No. Is there any defence better than theirs? No. Is there a mifdfield better than them? No. Is there a forward line better than them? No.
"Right now, they seem to have the blend right. They just have the perfect storm at the moment.
"I'd love to see Connolly purring again. It is an option. But who's dropped? They're all playing so well. Andrews played brilliantly at the start of the game the last day. They've no real weakness.
"The other side of that is that it's perfect for Mayo coming in. Dublin are on such a high and haven't been tested. Mayo have two tapes from last year which they will scrutinise and see where did they ask questions of Dublin and that's where they'll be doing their homework."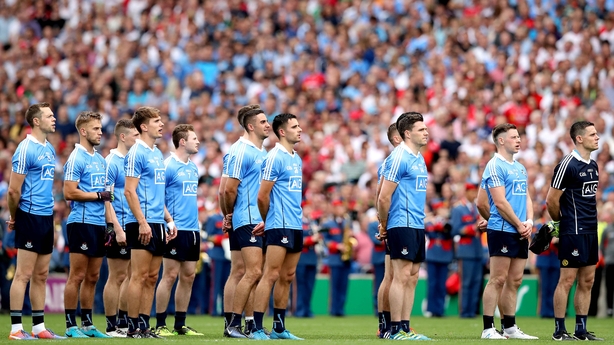 While he insists that Mayo have a serious chance, Ó'Sé ultimately believes they lack the scoring power to topple a "team for the ages."
"I definitely give Mayo a chance. They'll have their homework done. But I think Dublin are a team for the ages. It'll be very difficult to stop them.
"I can't see Mayo breaking them down for the full 75 minutes.
"And I can't see the Mayo forwards hurting Dublin enough to win this game. I think defensively they'll be sound but it's up front that Mayo will falter.
"I've been saying it all year and they have been coming up trumps but I think they'll meet a wall this weekend."
Live coverage of Dublin v Mayo in the All-Ireland SFC final (3.30pm) on The Sunday Game Live from 2.15pm on RTÉ2, with live radio commentary on Sunday Sport, RTÉ Radio 1 from 2pm.
Live blog from 1pm on RTE Sport Online and the News Now App.
Highlights of all the day's action on The Sunday Game on RTÉ2 from 9.30pm.