On an occasion like this there was always going to be a big winner. And when there's one of those, you can bet there'll be a big loser too.
When Kilkenny were racking up All-Ireland titles almost annually over the past 15 years they were worthy winners, but with each passing season there grew a feeling of familiarity.
This year's All-Ireland final was anything but familiar - two counties that had never met in September before and two counties looking to bridge long gaps. For Waterford it was 58 years, Galway a mere 29.
While the Déise would argue that their longer wait made their need more urgent, the Tribesmen lost six finals in the past three decades so they would contend their stockpile of hurt was worthier.
The atmosphere before the game around Croke Park was cracking with fans from both counties clearly travelling with the belief that this could be their year. In previous seasons that feeling wasn't there because the looming presence of the Cats and Tipperary - two of the game's three superpowers, along with Cork.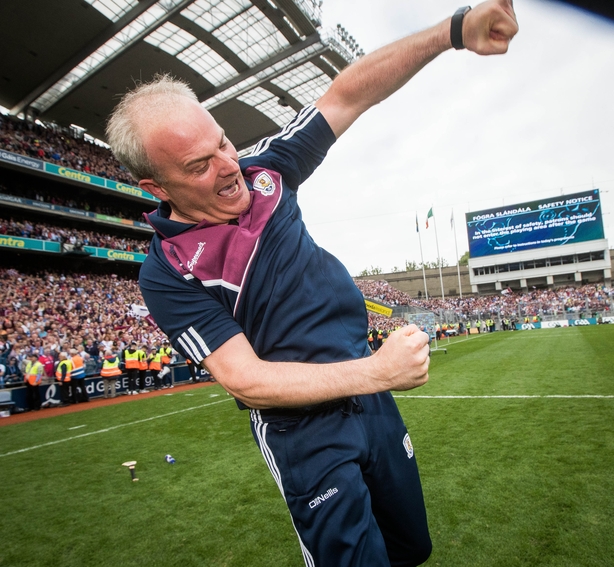 Galway were, of course, the big winners on this deal.
Only the concession of two first-half goals gave them cause to wobble, but the massive 26 points they picked off ensures Liam MacCarthy heads to the province of Connacht for the first time in nearly three decades.
The Tribesmen won three All-Irelands in the eighties with teams populated by legends - Joe Connolly, Conor Hayes, Sylvie Lenane, the late Tony Keady and on and on.
"This is unknown territory really!' marvelled Johnny Coen, who at 26 wasn't born the last time this happened.
"I met Pete Finnerty abroad on the field, an absolute legend, and you have Joe Connolly, Conor Hayes heroes who are up on a pedestal and we knew if we won anything we might be up there with them.
"You'd be hoping with the age profile we have that we can kick on again."
Joe Canning still hasn't had a chance to visit the Galway dressing room yet, but he took time to make two young fans' day at Croke Park. pic.twitter.com/DK4eji5Ni6

— RTÉ GAA (@RTEgaa) September 3, 2017
After the game Galway took their time to savour this win. It was nearly two hours between the last whistle and the time they finally came out through the back entrance to the Hogan Stand dressing room and headed to the players' lounge for a chat with their Waterford opponents.
"It was great. We had a big circle in the dressing room and we've had that all year - everyone is part of the circle," said Coen.
"It doesn't matter if you're number one, number 36 or part of the backroom team - everyone is contributing. To see the boys you're training with and the joy in their faces is fantastic.
"There are only so many beatings you can take as a player and as a person. You have to find something else inside yourself.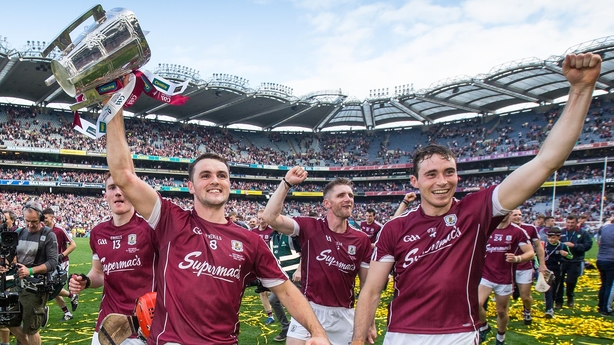 "Your confidence could be knocked a little bit and the players and management pick you up and it's really the players who have driven it on since the start of the year."
With Galway the winners, the losers were Waterford.
This is a county with a deep connection with their hurling team and a deep yearning to win an All-Ireland. This defeat will cut them deep.
Selector Dan Shanahan was feeling the hurt afterwards, though he was overflowing with pride that his players died with their boots on.
"It's extremely hard to take, but I'm so proud of the players," he declared.
"We're hurting, we lost, but I'm so proud of the effort they've put in over the last four years. We were beaten by a small bit of a better team today. Someone has to win and someone has to lose.
"I'm delighted for Galway because they've been knocking on the door and they lost a few finals before they won one, so I'm thrilled for them. I'm disappointed for our players, but they left it all out there on the field.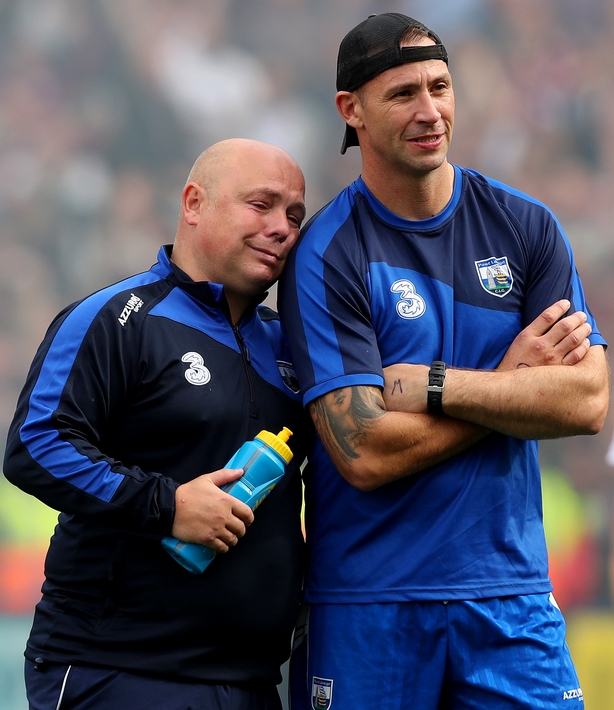 "I have to emphasise this, it's no bull, I'm so proud of those players. I thought we left our hearts out there. It didn't work for some of our lads out there, but that's through no fault of their own and we'd never point a finger at their efforts.
"I hope the Waterford supporters, and I know the Waterford supporters will be so proud of our lads' efforts and what they've done and sacrificed to get here. We went a step back today, but, by Jesus, we're going to come back two steps next year or the year after."
During his interview, the family of the late Tony Keady - clearly and understandably emotional - passed by on their way into the players lounge and Shanahan broke off to speak to them.
Afterwards he said: "Let's be honest, they lost a husband and a father, a pure and utter gentleman, one of the great Galway stars and that man won't get up in the morning.
"Our lads will all get up in the morning. Tony was looking down on them today and I have no doubt they did it for Tony."