The Cork hurlers, the object of piteous glances from rival counties only last year, are now one game away from another All-Ireland final.
All the fears about a lost decade have abated, all the spreadsheets documenting years of failure at underage level have been filed away.
And neutral observers, like former Clare manager Tony Considine, have been once more marvelling at Cork hurling's age old ability to flip from bust to boom in a heartbeat.
Not only that but they enter Sunday's semi-final as clear favourites following their exuberant displays in the Munster championship and the DRA's decision to uphold the suspension of Waterford sweeper Tadhg De Burca.
However, on Sunday afternoon they grapple with a problem which has bedevilled successive Munster champions for over a decade at this point.
We speak, in appropriately hushed tones, about the much feared five-week gap.
The statistics have been alluded to before but they are quite startling. Between 2007 and 2016, the Munster hurling champions only reached the All-Ireland final on three occasions.
And two of those wins - Tipp in 2011 and 2016 - were achieved despite a dip in performance.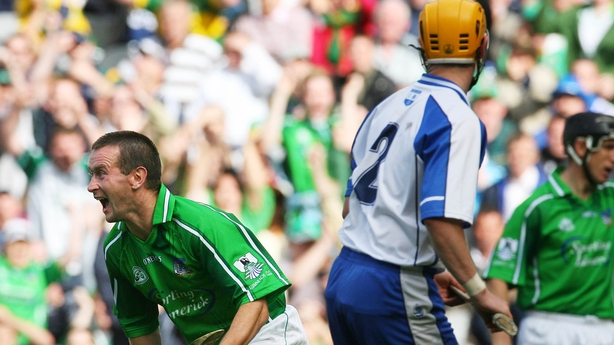 Here are the All-Ireland semi-finals involving Munster champions over the last ten years (bold signifies Munster champs).
2007: Limerick 5-11 Waterford 2-15
2008: Waterford 1-20 Tipperary 1-18
2009: Tipperary 6-19 Limerick 2-07
2010: Tipperary 3-19 Waterford 1-18
2011: Tipperary 1-19 Dublin 0-18
2012: Kilkenny 4-24 Tipperary 1-15
2013: Clare 1-22 Limerick 0-18
2014: Tipperary 2-18 Cork 1-11
2015: Galway 0-26 Tipperary 3-16
2016: Tipperary 2-19 Galway 2-18
The problem stretches back even further than that. While a Cork side at the peak of their powers reached All-Ireland finals in 2005 and 2006 (winning the former), the Waterford team which won Munster in 2002 and 2004 failed to reach September on both occasions.
The Tipperary side which went unbeaten throughout the whole of 2001 needed a replay to overcome a gamey but far from stellar Wexford in the All-Ireland semi-final. Likewise, Donal O'Grady's Cork team were held to a draw by Wexford in the 2003 semi-final - Rory McCarthy's late goal - before demolishing them in the replay.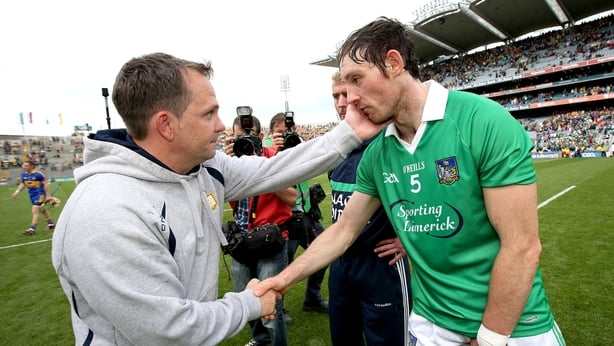 And so, since the turn of the century, Munster champions have lost 11 out of 18 All-Ireland semi-finals, mostly to other Munster sides. Waterford, for instance, have won four Munster titles in the past fifteen years and failed to reach the All-Ireland final on all of those occasions.
Cork themselves received a pasting at this stage of the championship three years ago, only a month after winning the last Munster final played at the old Páirc Ui Chaoimh.
The obvious point to raise here is why does the gap not appear to affect the Leinster champions in the same way.
The simple answer being that the Leinster champions were nearly always Brian Cody's Kilkenny who are obviously regarded as a special case, a team so historically strong that five weeks out of action was no issue.
The Galway hurlers - who back in the old days used to wrestle with layoffs far longer than five weeks - have won two Leinster titles since entering the province (2012, 2017) and both times reached the All-Ireland final.
In 2012, they beat a relatively callow Cork team by five points while last Sunday they overcame the reigning All-Ireland champions Tipperary in memorable fashion.
However, speaking to RTÉ Sport on Friday, the otherwise confident Jimmy Barry Murphy saw evidence in last weekend's game that the lengthy layoff does affect provincial champions, citing Galway's relatively slow start.
This emerging Cork team built up considerable momentum and goodwill en route to an unexpected Munster title. One of the questions tomorrow is whether the five week lay-off has affected that momentum.
Live coverage of Cork v Waterford in the All-Ireland SHC semi-final on the Sunday Game, RTÉ One from 2.15pm.
Live radio commentary on that game plus updates on Cork v Dublin in the MHC semi-final on Sunday Sport, RTÉ Radio 1 from 2.00pm.
Live blog on the day's hurling action on RTE Sport Online and the News Now App from 1pm.