As the Gaelic football season reaches its business end, Mayo are coming into form.
After just avoiding relegation in the League, they crashed out of Connacht and lurched through the qualifiers before stuttering to an All-Ireland quarter-final draw with Roscommon.
But then, with this group's future as a team and their reputation on the line, they exploded into life in Monday's replay and blew the Rossies away by 22 points - 4-19 to 0-09.
Mayo manager Stephen Rochford believes that his team have found their motivation at just the right time - and it's hardly a surprise given that the stakes are rising with every game. They'll be higher again in the All-Ireland semi-final against Kerry on 20 August.
"The carrot that dangles now in front of the group is a chance to play in an All-Ireland final," he said.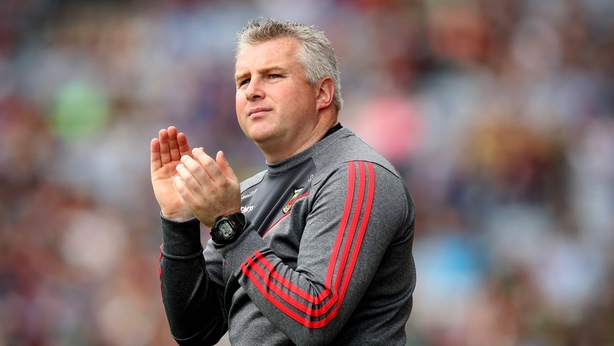 "Christ above, what did you come back for in January if this isn't what it is about? It's been a fascinating Championship for everybody.
"It wouldn't be quite the word I would use for our own championship but, look, it has been challenging and loads of players have had game-time.
"Through the back door last year we got more of a flow of what our team is about and I just hope that over the next fortnight or so we continue in that frame of mind.
"We hadn't earned the right to be talked about as a potential All-Ireland finalists, or whatever. And by and large we still haven't. We have to show up and deliver a performance in on 20 August. That is going to be another monumental ask of us.
"The guys will be eager to get out there and make that performance the consistent one that we have beside our names in 2017."
Rochford claims not to have seen much of Kerry this year on their way to League and Munster title wins, which they backed up with a comfortable All-Ireland quarter-final victory over Galway recently.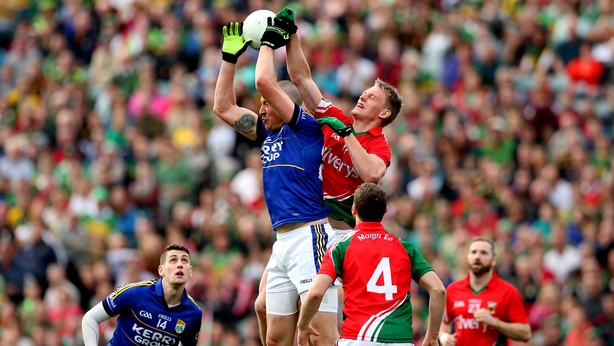 He says the homework will start on Tuesday as he aims to reverse Mayo's long losing Championship run against Kerry that dates back to 1996.
"The challenge we will be laying down for ourselves is can we replicate that and give a performance that is good enough to beat the Munster and National League champions," he said.
"The form shown by the other teams shows just what a challenge that will be.
"I watched the Munster final on telly, the League final, and they've been very, very impressive. The way they went about their work in the League final was seriously impressive.
"But we'll start tomorrow to focus on all the stars that they have in their team and look, we'll go in there as the underdog but it doesn't really matter. I'm sure there's an almighty game still left in us, if not more.
"We're not a two-man team with Lee (Keegan) and Aidan (O'Shea) either. Cillian (O'Connor), Keith (Higgins), Andy (Moran), Brendan Harrison, Tom Parsons, Seamie (O'Shea), these guys have to perform otherwise we're going to get beaten the next day out.
"In any team of the four that's left you've got to have performers into the twenties because your bench is crucial against these teams from a fitness point of view but also impact."