Cavan manager Mattie McGleenan says that both Tyrone and Kerry will relish playing Dublin in the latter stages of the All-Ireland football championship.
Tyrone eased to their second Ulster title in a row on Sunday, and their sixth in the Mickey Harte era, with an eight-point win over Down in Clones.
The hype around Tyrone quietened following a flat finish to their League campaign.
But their last two performances in the Ulster championship have reignited the buzz surrounding Mickey Harte's young team.
McGleenan, who played for Tyrone when they narrowly lost to Dublin in the 1995 All-Ireland final, doesn't accept the narrative that all walk in fear of the all-conquering side from the capital.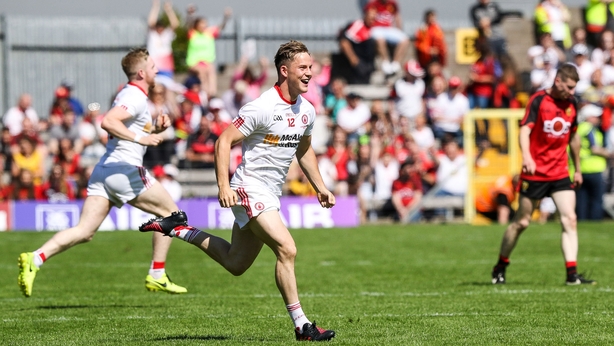 Speaking on the RTÉ GAA podcast, McGleenan said that Tyrone and Kerry will love facing Dublin.
"Only for two of the most unfortunate goals ever last year, I felt Mayo had a chance of toppling Dublin. So, there's always a chance.
"Yes, Dublin are a very good football team. But of the teams that aren't afraid of Dublin, Tyrone and Kerry are the ones that stand out for me right now.
"They don't fear the jersey. There's a huge psychology around the Dublin jersey right now. And they are two teams and two management setups that will not fear and will love going up against Dublin.
"I'm not going to say they're going to win. But I'm also going to say they're not afraid of them. And when you're not afraid of a team and you're going to come and attack Dublin and can come and upset their rhythm and you've got a boxer's chance."