FIXTURES
Sunday, July 16
Ulster SFC final
1400 St Tiernach's Park, Down v Tyrone, J McQuillan (Cavan)
Leinster SFC final
1600 Croke Park, Dublin v Kildare, A Nolan (Wicklow)
ONLINE
Live blog on RTÉ.ie and the RTÉ News Now App from 1645 on Saturday and 1330 on Sunday.
TELEVISION
Sunday: Both games are on the Sunday Game Live on RTÉ2 with the broadcast beginning at 1.30, with full highlights of all the weekend's game on the Sunday Game on RTÉ2 at 9.30.
Live games also available on GAAGO.
It's finals day as provincial champions of Leinster and Ulster are set to be crowned #rtegaa #SundayGame pic.twitter.com/QVs6g7U93Q

— RTÉ GAA (@RTEgaa) July 15, 2017
RADIO
Sunday: Live commentary from both Tyrone-Down and Dublin-Kildare on RTÉ Radio 1's Sunday Sport.
WEATHER
Sunday: A bright fresh day with a mixture of sunshine and cloud. Colder than Saturday with temperatures between 16-20 degrees.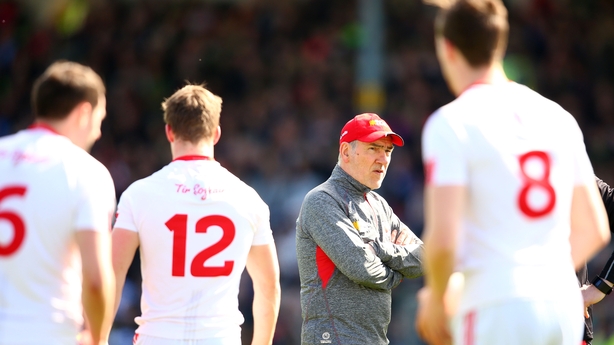 Tyrone two-in-a-row?
Tyrone are hot favourites to win on Sunday and put Anglo Celt Cups back-to-back for just the fifth time in their history. The others were 1956/'57, '95/'96 and 2009/'10 and it should be noted that they didn't win the All-Ireland in any of those seasons.
The Red Hand County would consider themselves amongst the front-runners for Sam Maguire this year though and the way they demolished a highly-thought of Donegal side, a team that had finished ahead of them in Division 1, the last day certainly strengthened their credentials.
Under Mickey Harte, a veteran manager in charge of his ninth Ulster final (he's only lost one, having won five and drawn two), you know that Tyrone will always be well-organised, tactically aware, hard-working had difficult to beat.
The criticism about the current model is that they are lacking a clinical inside forward in the image of Stephen O'Neill, Owen Mulligan or Peter Canavan and it's true, they haven't got a 1-3 every day kind of player.
But against Donegal they ran from deep, had support on the shoulder and scores came from all over the field. This could be the way to compensate for a certain lack of cut in the full-forward line.
Down were on an already lengthy losing run when they stumbled to defeats in the first two rounds of their Division 2 campaign. At this point the blow torch was to manager Eamonn Burns' toes and relegation seemed imminent.
Results turned from terrible to patchy, but this meant there were W's and D's alongside the L's and they just about stayed up. They then got their Ulster campaign off to a none-to-stylish win over Armagh and they backed that up with a swashbuckling defeat of a Monaghan team who thought they had bigger fish to fry.
The task for them now is to prove that result wasn't just a flash in the pan.
Philip Jordan's View
"Tyrone are rightly raging hot favourites, but it might not be as easy as a lot of people think.
I believe the key to this game will be getting a quick start - whichever team is out of the blocks the fastest and gets a few scores on the board early will have themselves put in a great position.
If Down get off to a flier, it will build a bit of confidence and I don't think Tyrone are that well set up to chase a game - they are better making the running from the front.
If Tyrone do take an early advantage, they will be very difficult to break down. Down will have to commit more men forward, this will leave space at the back and this will make them easier to pick off."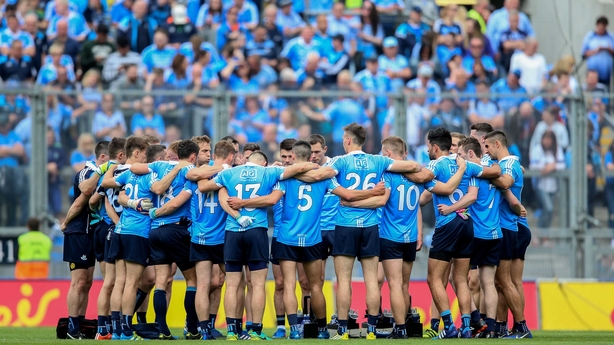 Dublin's stranglehold
Dublin are aiming to become the first county to win seven Leinster Senior Football Championship titles in-a-row and their unbeaten record stretches back to the day they conceded five goals against Meath in 2010.
Before that they compiled five Delaney Cups back-to-back so they are looking to make it 12 provincial crowns in 13 years. In sporting terms, if you look up hegemony in a dictionary you'll get a picture of Dublin footballers.
For the first time in Jim Gavin's four and-a-half years in charge they failed to win the Division 1 League title and they were slow starting against Carlow in the Leinster quarter-final.
Then they lost Diarmuid Connolly to a 12-week suspension that will keep him out until the All-Ireland semi-final - and they'd expect to make it that far with or without one of the finest attackers in the country.
But they dispelled any fears their fans may have had that they were on the slide with an utterly-dominant, record win over Westmeath the last day.
Kildare are looking for their first Leinster final, and indeed their first Championship win over Dublin, since they beat the Dubs in a 2000 replay having overturned a significant half-time deficit.
There's a reason that they are heavy underdogs going into this game - their last two clashes with the Boys in Blue, 2013 and '15, yielded net defeats of 9-34 1-23. One-sided doesn't begin to describe it.
But the Lilywhites are definitely showing green shoots of recovery, with boss Cian O'Neill displaying the shrewd football brain that made him so much in demand in successful Kerry and Mayo camps before he returned to his home county.
They will play Division 1 football again next year and, unlike so many counties hoping to make a breakthrough, they display a tactical know-how borne out in an effective game plan.
Philip Jordan's view
"It's key for Kildare to put it up to Dublin for 45 or 50 minutes in the Leinster final and I think that they can do that. Whether they an keep pushing right up to 70 minutes or not, I'm not so sure.
If they do put up a good show it means they will go into the qualifiers in good form and knowing that they're only one win away from the All-Ireland quarter-finals, which would have been their aim at the start of the season anyway.
Kildare are playing with a definite game plan and the attack with purpose, which, to me, is a sign of a coach who knows what he's doing so credit to Cian O'Neill.
Dublin, though, are a class apart in Leinster and the form they showed against Westmeath the last day was a warning to the rest."
Saturday, July 15
All-Ireland SFC qualifiers, Round 3B
Tipperary 1-15 Armagh 1-17
Carlow 1-07 Monaghan 1-12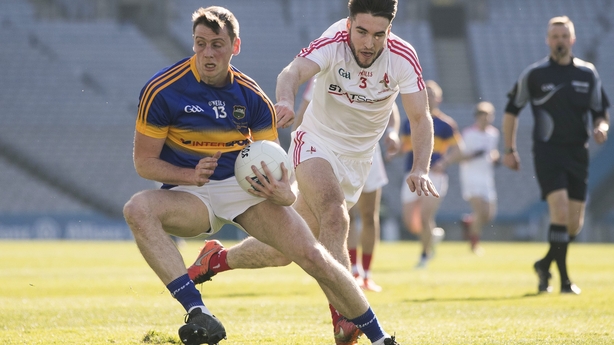 Tipp-ing along consistently
Tipperary's footballers are the team that just keep on giving for their fans. Despite everything that has been thrown at them - the significant obstacle of a big-time hurling team that hogs the spotlight and takes some of their better players, injuries and emigration - they just keep going back.
They have yet to put in a really serious tilt at a Munster title, but they are a good side and they will play in Division 2 of the League next season, going up at champions. They are gunning for a place in the fourth round of qualifiers - the last 12 teams in Ireland - for the third time in four years.
For a Tipp team to be skirting around the edges of the top ten, and maybe even ahead of provincial rivals Cork in the pecking order despite their recent Munster semi-final loss to the Rebels, is a remarkable achievement.
And one of their greatest days came last weekend when they recovered from a slow start with the bones of a team of first choice players missing to hammer Cavan out of sight at Kingspan Breffni. They might be shorn of some of their best, but Liam Kearns' team will take a bit of beating.
Beating them is the task set to Kieran McGeeney's Armagh on Saturday in what will be the first Championship meeting between these counties. Tipp came out on top in Division 3 when they met back in April.
Armagh limped out of Ulster with defeat to Down, but they have bounced back to put back-to-back Championship wins together. They were rather more convincing in the first round against Fermanagh than they were against Westmeath in Mullingar last weekend, when they finished with 13 men having also lost Jamie Clarke to a very early black card.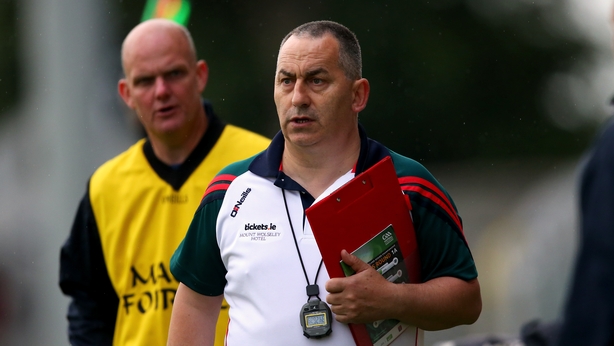 Uncharted territories
Turlough O'Brien is man who likes to plot his own course, which is just as well because his Carlow team are heading into completely new territories.
The keen cyclist has published a book detailing some of Leinster's best bike cruising roots, but he'll be leaving the keyboard alone on Saturday as Carlow take on Monaghan in their first ever round three qualifier game.
They have four game and three wins under their belts - this really has been their summer of summers and they are one of those feel-good stories that the backdoor occasionally turns up.
They knocked a highly-rated Wexford side out of the Leinster preliminary round and followed this up with qualifier wins over London and Leitrim. Sandwiched in between was a creditable provincial quarter-final loss to All-Ireland champions Dublin, a game probably best remembered for the incident that saw the Dubs' Diarmuid Connolly pick up a 12-week ban.
Monaghan had been priming themselves for a tilt at the Ulster title, with realistic hopes of finally getting that elusive All-Ireland quarter-final win at Croke Park to earn a place in the last four.
Those dreams looks pretty big now considering the way that Down surprisingly dumped them out of the province at the semi-final stage. Malachy O'Rourke's side weren't overly impressive in their earlier quarter-final win over Cavan either.
They showed a little more form when they beat their former manager Seamus McEnaney and his Wexford team in the south east the last day and they will be privately thinking that Carlow are the ideal county to continue their rehabilitation against.
Monaghan are a quarter-final, top-eight team - there's no doubt about that. But whether or not they can push past that level and into a semi-final is in dispute and we'll only find that out in the coming weeks.