Paul Flynn admits that Dublin can't always rely on their trademark strong finish to get them over the line in the wake of their Allianz Football League final defeat to Kerry.
That 0-20 to 1-16 loss, their first in league or championship in over two years, came after a scoreless third quarter left his side trailing by five points.
Despite stirring comebacks to snatch draws against Tyrone and Kerry earlier in the campaign, Jim Gavin's men were unable to repeat the trick against the Kingdom.
"We just didn't perform really," Flynn told RTÉ Sport. "We didn't play well for too long of periods. We just couldn't pull it back.
"We finished strong, we seem to be doing that a lot in games when we we've really needed to, but you can't let a team like Kerry get a run on us for that long, especially in the third quarter."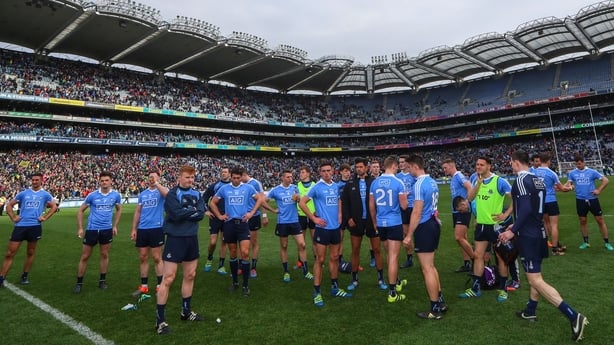 The Fingallians man is convinced the Dubs would have gone on to win the game if Dean Rock's late free had gone over and forced extra-time, however.
"It's one thing we always bank on. When it comes to the last phase of the game, the last quarter, we know we have the mental resolve to try and pull it back," he asserted.
"We always feel we do anyway, and we did when you think about it. It was the width of the post and we would have pulled the game back to a draw.
"If it went to extra-time, there would have been only one winner, in my eyes. I thought we would have definitely pulled through.
"But we just can't be leaving it that late. I think we have the ability to play well for the whole 70 minutes, not just in phases."
"Motivation for us is all driven through the competition internally for everything"
Flynn believes that the internal battle for places is so intense that it compensates for the lack of a competitive Leinster championship - Dublin have won 11 of the last 12 provincial crowns.
They will begin their pursuit of a third All-Ireland Championship in a row against Carlow or Wexford on June 3 or 4.
"There's a lot of competition in every line at the moment, which is good and the way to have it," said the 30-year-old.
"Strong competition, and that keeps you on your toes. Because if you don't play well, you don't play. You have to get your jersey first and everyone wants to play. You have no business being there if you don't.
"Motivation for us is all driven through the competition internally for everything, and that's throughout of the whole season, whether its for an O'Byrne Cup game or an All-Ireland Final.
"So it shouldn't matter who you play against. Once you're going after a good performance individually and collectively then the opposition shouldn't matter."
The forward insists that losing a league final was in itself much more of a blow than the end of their record-breaking 36-game unbeaten run.
"To be honest, I've never thought about that run of games," he said. "Maybe other lads have, but I don't think I had.
"It was always going to end at some stage, it was never going to go on forever.
"But the fact it was a league final kind of compounded it a little bit more and make you reflect on it a little bit more. Say had we lost to Kerry in Tralee, would we have reflected on it as much?
"Maybe not, because we wouldn't have had as much time, we would have had a game the next week."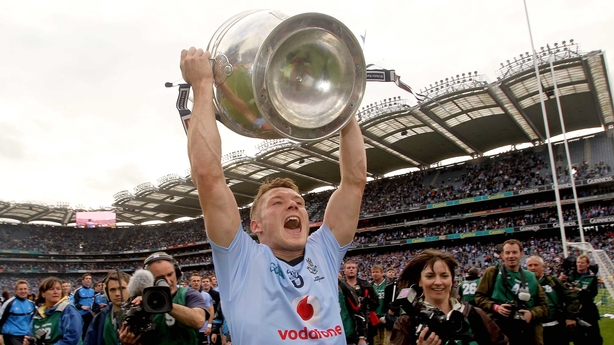 Four-time All-Ireland winner Flynn suggests that a reluctance to bask in success helps Dublin to maintain their edge.
"I don't look back on any of the All-Irelands that we won, you don't really get a chance to look back and say how great it was because you are just thinking about the next challenge.
"You are only thinking about the next training session and the next game or thinking about someone that is chasing down your jersey, thinking about a little niggly injury that is bothering you. They are the things that take up your mind rather than looking back and saying what a great run we have been on.
"When I look back and I finish I'll probably realise what a great feat it was but when you're in something you are trying to stay in the moment.
"There is no time to look back because everyone else is looking forward. People you are playing against are thinking about taking you off your perch, so you have to look forward and try and grow as a team and develop and get better every year. And in every game, because if you don't people will just overtake you."
Paul Flynn was speaking at the launch of Avonmore Protein Milk's new chocolate flavour at Croke Park