James McMahon reflects on the football year and gives his verdict on where each county stands in the overall pecking order.
Last year's placing in brackets.
1: (1) Dublin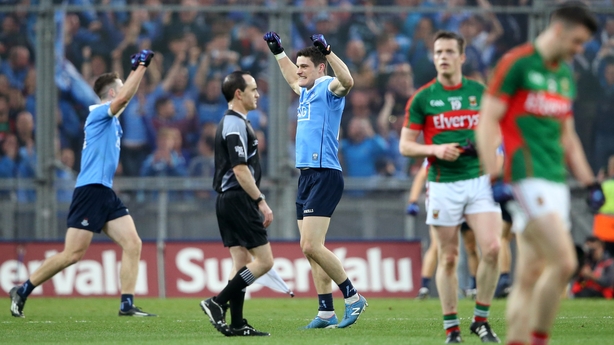 All-conquering again, but perhaps not as swashbuckling as recent seasons. That said, the Dubs remain the standard bearers after another league and championship double.
Mayo took them to a replay in what were absorbing battles in the quest for Sam Maguire.
Subs Bernard Brogan and Cormac Costello kicked vital points as the skies darkened overhead on 1 October, with midfield dynamo Brian Fenton doing much of the work to keep the westerners at bay in those dying few minutes.
Dublin's year began with an impressive win over Kerry in the Division 1 final – a fourth success on the bounce. The summer days saw another stroll through Leinster before Kerry pushed them all the way in the All-Ireland semi.
As well as assembling a very talented squad, Jim Gavin's troops possess no little cuteness and perseverance and those traits certainly aided them this year in collecting more silverware.
2017 prospects: They remain the team to catch, but by no means are they streets ahead of their closest pursuers.
The Dublin team of 1921-23 were the last from the county to claim a hat-trick of All-Ireland titles. Emulating that feat will no doubt be a big motivation for the current squad.
2: (2) Mayo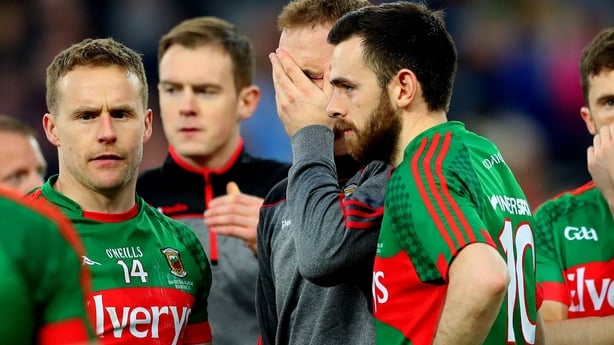 In 2011, Keith Duggan's aptly titled House of Pain: Through the Rooms of Mayo Football, the heartache that one county has had to endure in the pursuit of Sam Maguire, was given more than adequate expression.
The nature of Mayo's latest All-Ireland defeat would sit well in any update of Duggan's fine work. The concession of two own goals, a goalkeeping change that horribly backfired, seeing your best player black carded were all key moments in the narrative of this year's All-Ireland final against Dublin that lasted just shy of 160 minutes.
Despite those setbacks, Mayo were just a point in arrears when the final whistle sounded on that first day in October. The margin of defeat only adds to the frustration in a season where the Green and Red took the scenic route after Galway surprised them in the Connacht semi-final.
2017 prospects: Mayo are still genuine All-Ireland contenders. Stephen Rochford will no doubt use the Allianz League to try and find an extra forward or two to help in that pursuit of September glory.
Should Neil Douglas from the Castlebar Mitchels club be given another to show his attacking prowess in the county colours?
A consecutive meeting with Galway in the Connacht semi, this time in Pearse Stadium, looks an appetising fixture at this juncture. Clear that hurdle and Mayo look well placed to reach an All-Ireland semi-final.
3: (3) Kerry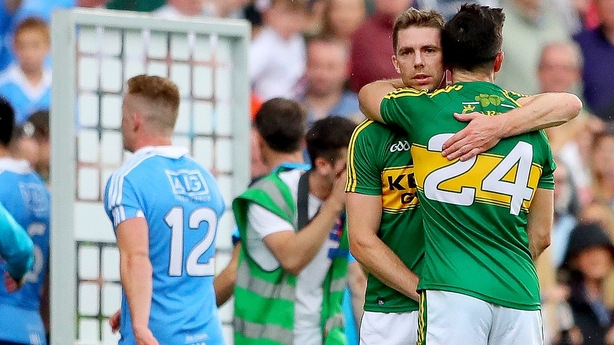 The Kingdom featured in another championship blockbuster with the Dubs in 2016 but defeat was once again the outcome for Éamonn Fitzmaurice's side after a pulsating All-Ireland semi-final.
A bit more composure from Kerry in the closing stages of that game could have seen a different outcome and some will take issue with a few refereeing decisions that went against the Munster men. That said, Kerry's whinging has never been too audible.
Four months earlier the outcome was more emphatic as Kerry lost out to their old foes in the Division 1 league final.
Fitzmaurice has signed on for another two years at the helm and joining his backroom team will be the legendary Maurice Fitzgerald.
It's a a move that has gone down well in the Kingdom, with Kieran Donaghy giving his seal of approval by saying: "He has a great football brain, probably one of the best football brains who ever put on a Kerry jersey. So he will definitely help and it'll be great for Kerry to have him on board."
2017 prospects: Some big names have yet to decide on their Kerry future, but after the county completed a hat-trick of All-Ireland minor titles last September, the future does look bright.
The likes of Dara Moynihan and David Clifford have the potential to make a big impact in the senior ranks.
Kerry will be favoured to win Munster again, and will then look to have the engines fully revved up come the end of August as they target another All-Ireland final appearance.
4: (4) Tyrone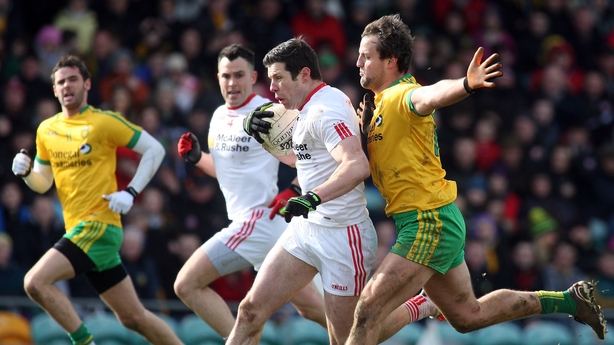 Gaining promotion back to Division 1 and regaining the Ulster title should be viewed as a decent return for the year. However, the one-point loss to Mayo in the All-Ireland quarter-final, allied with Seán Cavanagh's dismissal late on in that game, did leave a somewhat sour taste for Red Hand supporters.
A lack of composure when it mattered most cost Tyrone dearly on that August evening - a lesson that Mickey Harte will be hoping his side can take on board as they target more silverware.
2017 prospects: A return to the league's top flight should set them up well for their Ulster defence that begins with a game against Derry. A victory there tees up a likely date with Donegal in the semi-final. Nothing easy, but Tyrone still look the best bet to emerge from the northern province again.
5: (17) Tipperary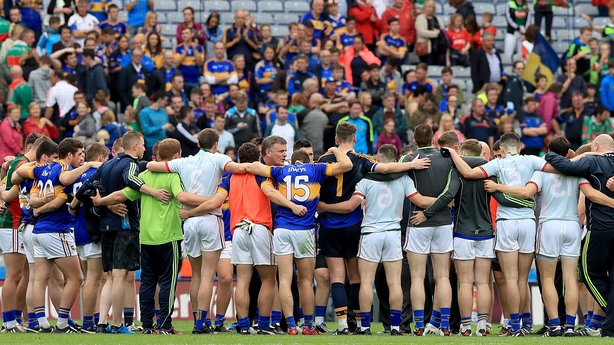 A big surge in the rankings for Liam Kearns' men after they went all the way to the All-Ireland semi-final.
It's a scenario few would have envisaged before a ball was kicked, with many predicting that Tipp would struggle after key personnel opted for the small ball game and others moved abroad.
The league gave no clues either after a third from bottom finish in Division 3.
All change, however, come the summer as Kearns masterminded a stunning win over Cork in the Munster semi-final.
It didn't stop there as Tipperary pipped Derry through the back door, and then with Michael Quinlivan and Conor Sweeney leading the scoring charge, Galway were swept side at Croke Park on the last day of July.
The journey ended with defeat to Mayo in the last-four, but there was no shame in that loss.
2017 prospects: Efforts will be made to get players to re-join the squad, but based on how they finished 2016, there is no reason to believe that Tipperary can't get promotion and again make the All-Ireland series.
6: (6) Donegal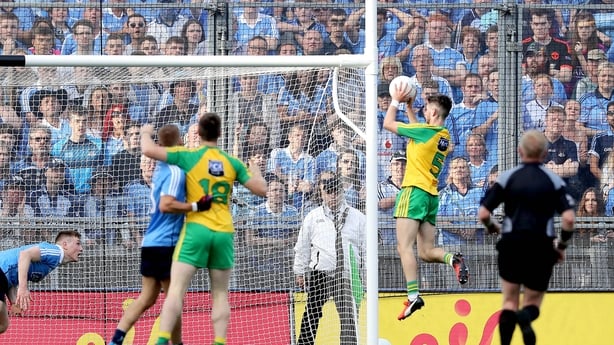 Rory Gallagher's men pushed Dublin as hard as they could in the All-Ireland quarter-final, but never looked like unsettling them. Donegal have drifted bit since that the day in 2014 when they silenced the Dubs - they remain the last team to beat Jim Gavin's men in the championship.
Gallagher has been a handed three-year extension and we'll see what new faces he'll bring on board to compliment a squad that is still laced with much talent.
2017 prospects: Donegal remain genuine Ulster contenders and beyond that will look at reaching an All-Ireland semi-final.
7 (9) Galway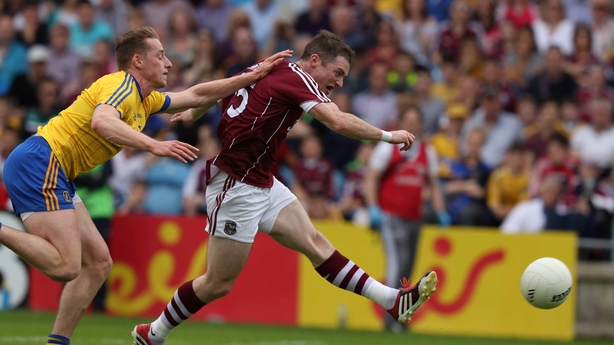 Signs of further progress in Galway after winning Connacht for the first time since 2008. They caught the eye when stunning Mayo in Castlebar and were ruthless in the way they dispatched the Rossies in the provincial final replay.
Talk that they were a "Croke Park team" felt a little hollow after Tipperary subsequently played puck with them at GAA HQ.
2017 prospects: Kevin Walsh will be keen to oversee further improvement and getting promotion to Division 1 in the spring will be a signal of intent ahead of a likely re-match with Mayo in the summer.
8: (22) Clare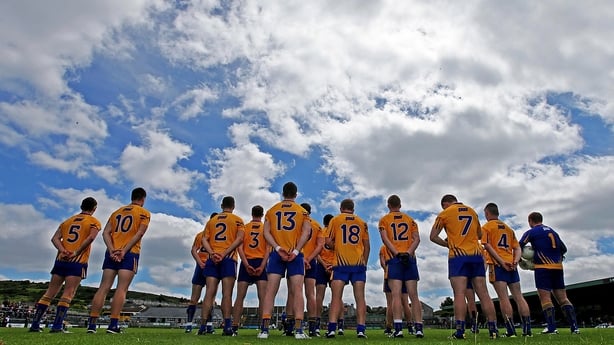 Winning the Division 3 title and getting to an All-Ireland quarter-final has Clare rocketing up the table. The Banner played some wonderful football in both competitions and while they disappointed in losing to Kerry at Croker at the end of July, that loss should not detract from their achievements.
2017 prospects: Expect the Banner boys to give the league's second tier a good rattle as Colm Collins welcomes John Hayes, Ciarán Russell and Shane Brennan back to the fold.
9: (7) Cork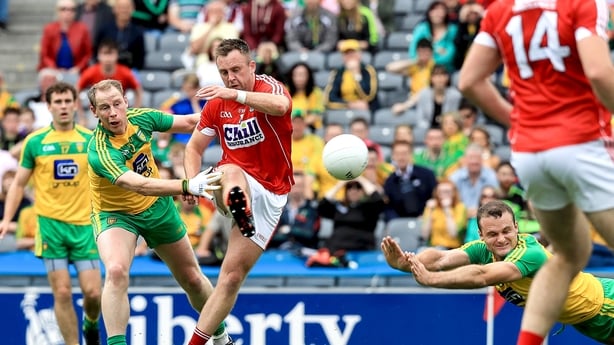 It was a disappointing 2016 for Cork after they were relegated to Division 2 and then failed to reach the Munster final. However, despite losing to Donegal in the final round of the qualifiers, they should enough spark in that game to leave something positive for Peadar Healey and his management team to work on in the year ahead.
2017 prospects: The Rebels will need to hit the ground running when they begin life back in Division 2 - consecutive away games against Galway and Kildare is not an easy start.
The championship offers the possibility of gaining revenge on Tipperary in the Munster semi-final.
10: (11) Roscommon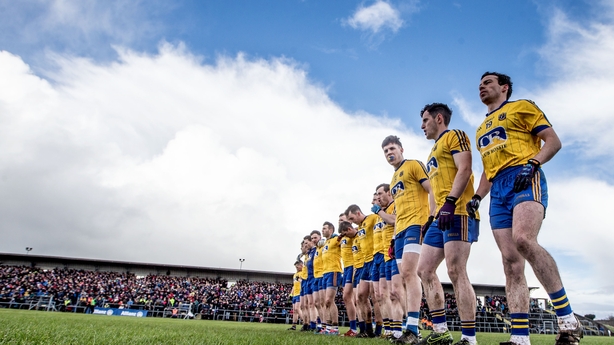 Life under Kevin McStay and Fergie O'Donnell began brilliantly as they made it to the Division 1 semi-final after eye-catching wins over Kerry, Cork and Donegal. That was as good as it got for the Rossies, even though they did reach the Connacht final.
They were somewhat fortunate to force a replay against Galway and ultimately were well and truly put to the sword by the Tribesmen.
Clare had little difficulty in ending their championship interest.
Management wrangling consumed the county in the autumn. O'Donnell resigned from his position, leaving McStay in sole charge after Nigel Dineen withdrew his interest.
2017 prospects: Away games in the top flight against Tyrone, Mayo, Monaghan and Dublin represents a big challenge, though reaching a consecutive Connacht final should be well within their grasp.
11: (5) Monaghan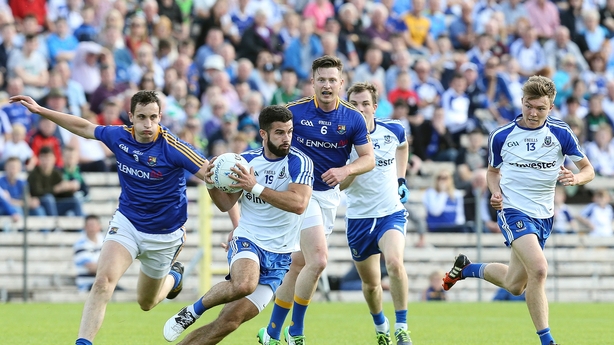 In the championship, games in mid-summer are often overlooked when we assess the season. Monaghan were involved in two heavyweight tussles in Donegal in the Ulster semi-final. Defeat ultimately was the Farney men's lot and a week later, Longford came to Clones and sent them packing.
2017 prospects: Malachy O'Rourke is to stay at the helm for another three years and obviously feels that he can re-energise Monaghan, who will begin the new season without Dick Clerkin and Paul Finlay after both called time on their long careers.
The Ulster side may again have scrap to stay in Division 1, but will look at the provincial draw and believe they can make the final.
12: (12) Derry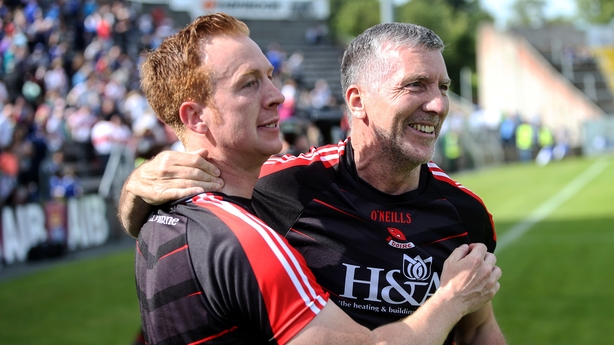 After a heavy loss to Tyrone, Derry steadied the ship and embarked on a trek through the qualifiers that saw wins over Louth, Meath and Cavan. Their subsequent loss to Tipperary will hurt as they failed to tie down a winning position with time almost up. The Munster runners-up went on to make more headlines.
For Derry, a strong dose of what might have been.
2017 prospects: Nine players, including Danny Heavron, Emmett Bradley, Ciaran McFaul and Sean Leo McGoldrick, have opted off the squad as manager Damien Barton finalises preparations for the upcoming league.
That said, Barton has faith in those who remain on board for what will be a most competitive Division 2 campaign. The Ulster championship again pits Derry against Tyrone.
13: (18) Cavan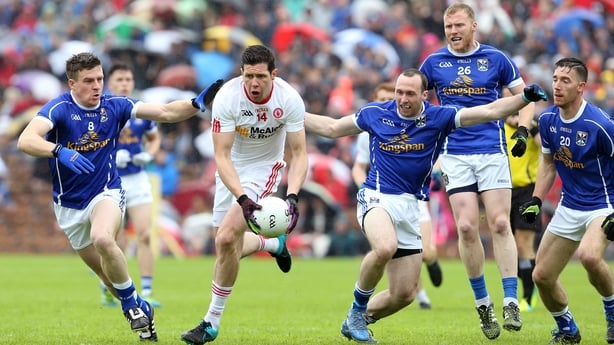 There was a lot to admire about Cavan as they plotted their way towards Division 1 for the first time in 15 years. The high point of their championship season was their draw with Tyrone in the Ulster semi.
However, they were badly beaten in the replay and Derry finished the stronger when accounting for Terry Hyland's men in a Round 3 qualifier.
Hyland subsequently stepped down from the role, with former Tyrone player Mattie McGleenan taking over.
2017 prospects: Cavan's return to the league's top flight begins with a home tie against the Dubs. Expect a big crowd in Breffni on 5 February in a campaign that will be a "big educator" for Cavan, according to McGleenan.
An examination made even more difficult by the unavailability of David Givney, Cian Mackey, Fergal Flanagan and Eugene Keating.
14: (8) Fermanagh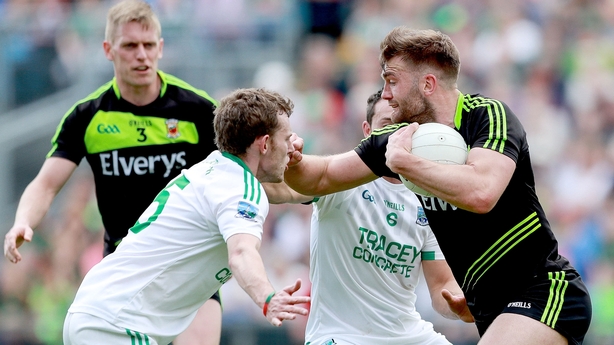 Pete McGrath's side didn't scale the heights as they did in 2015, but can take the positives from a mid-table finish in Division 2 and then running Mayo close in a controversial Round 2 qualifier.
2017 prospects: Manager Pete McGrath spoke recently about his belief that under his watch Fermanagh can win a first Ulster title. Getting over Monaghan in the preliminary round next May would be the perfect start on the 'easier' side of the draw.
15: (13) Westmeath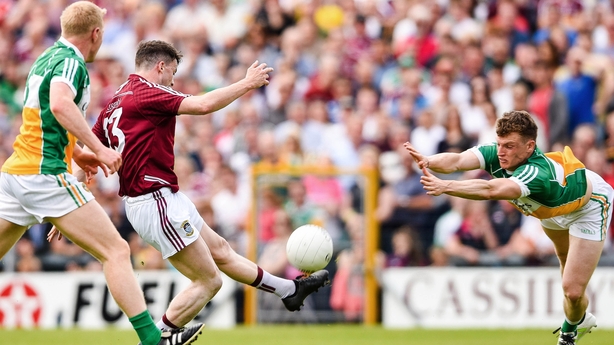 Three successive relegations is an unwanted stat that all in the Lake County would like to erase - but Tom Cribbin's side will start out from Division 4 in February.
Getting to another Leinster final raised spirits in the summer, however.
2017 prospects: Will be favoured to complete the first step in the right direction in the spring campaign. An intriguing Leinster derby with Offaly will then focus minds in June.
16: (10) Kildare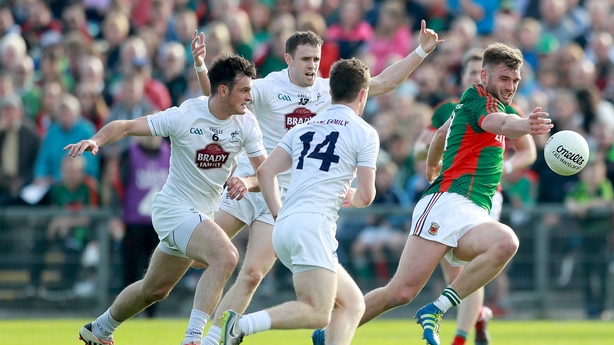 The Lilywhites weren't overly impressive in gaining promotion back to Division 2 and didn't offer a lot in the Leinster and back-door campaigns.
Winning three of the last four provincial minor titles is grounds for optimism that Kildare's can become a more consistent force again in the short term.
2017 prospects: Avoiding a return to Division 3 and reaching a first Leinster final since 2009 would constitute a good year.
17: (15) Meath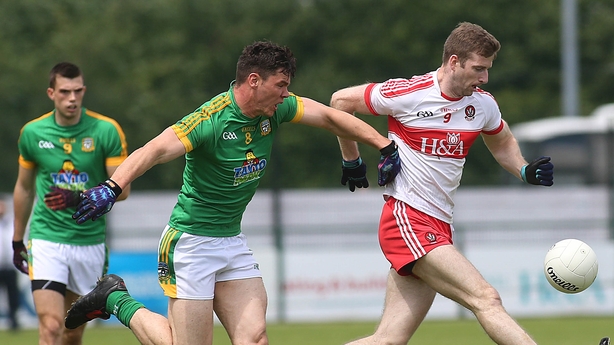 Meath's interest in the championship ended when a late Niall Loughlin goal sent Derry into Round 3A of the qualifiers at Owenbeg. The home side trailed for the entire game until Loughlin's strike.
Those of a certain era will remember when the Royals more than often would strike at the death to cause much heartbreak for the opposition. They don't possess the wherewithal to do at the moment. That, among other things, is what new boss Andy McEntee will be trying rediscover when competitive fare resumes.
2017 prospects: May again have few teams above them in Division 2. Are on the opposite side to Dublin in the Leinster, so that gives them a big date in July to aim for.
18: (21) Longford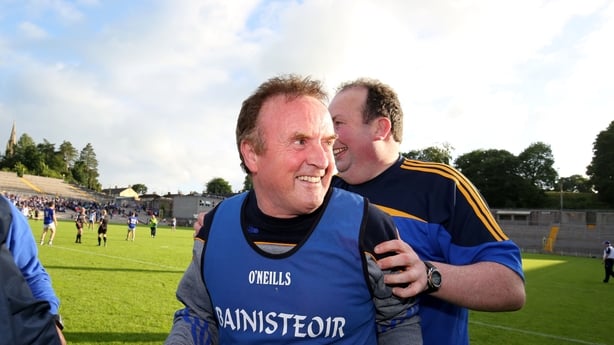 Longford produced another one of those back-door upsets when they surprised Monaghan in Clones. After falling to Offaly in their Leinster opener, Denis Connerton's side picked up the pieces with another away win over Down ahead of their giant-killing act against the Farney man.
The midlanders couldn't keep the run going, with Cork's greater strength in depth proving crucial in Round 3 of the qualifiers.
A respectable year then for Longford, as they also comfortably maintained their Division 3 status.
2017 prospects: A promotion push in the spring may be beyond them and the trip to O'Moore Park to face Laois in their Leinster opener won't be easy.
19: (20) Laois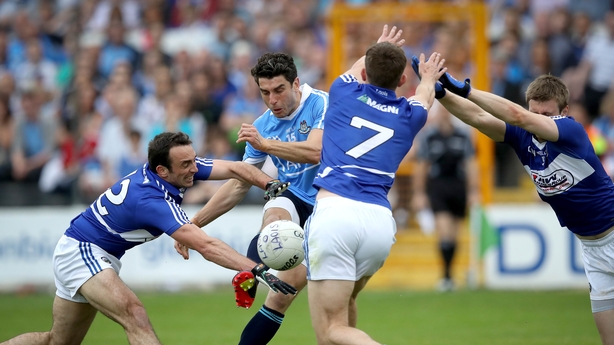 Relegation from Division 2, a respectable display against Dublin in the championship, before their summer journey ended as Clare pipped them at the post. A summary then of Laois' year. Mick Lillis stepped down as manager, with former Tipperary boss Peter Creedon taking over.
2017 prospects: May find it difficult to achieve an instant return to the second tier of the league. Placed on the opposite side to Dublin in the Leinster draw offers the prospect of making the final – but only if they can find some consistency.
20: (14) Armagh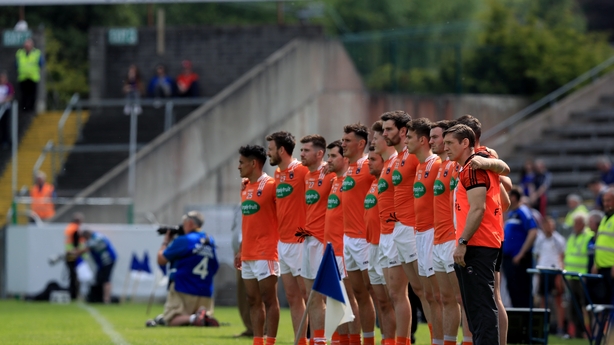 Armagh's slide continues after Kieran McGeeney's second year in charge. Dropping back down to Division 3 was not expected in the spring and there was little doubt about Cavan's superiority as the Orchard County exited the Ulster campaign.
A dispute over the number of subs used meant that Armagh got a second bite against Laois in the qualifiers. They couldn't make it count when momentum was clearly with them in the second half.
2017 prospects: Jamie Clarke's expected return to the fold will be a boost for McGeeney as the manager plots an escape from Division 3 and a much needed win in the province against Down.
21: (16) Down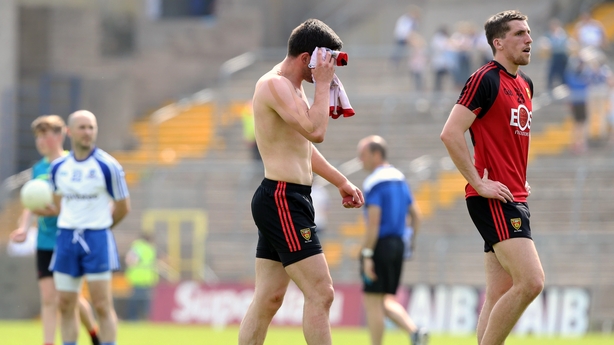 2016 was a nightmare year for Down. Seven straight defeats, and a few heavy ones along the way, summarised their departure from Division 1. Monaghan then whipped them by 19 points in the Ulster quarter-final.
The tonic of a win for the Mournemen through the back door never came to pass as they lost to Longford after extra time.
2017 prospects: Sampling that winning feeling again is a must for Down when the league resumes.
22: (19) Sligo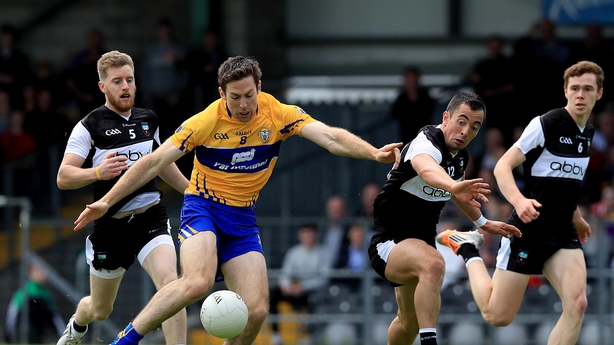 Niall Carew's men looked like they were on course to shock Roscommon again in a Connacht semi-final after a promising first half at Dr Hyde Park. They couldn't sustain the challenge in the second period and also ran out of gas after half when losing to Clare in the qualifiers.
2017 prospects: Would not be among the favourites in the race to reach Division 2, and after Roscommon's fright this year, will not be taking New York lightly in the Bronx come May. Victory in the Big Apple would set up a clash with Mayo.
More than a few challenges then for the Yeats County in the months ahead.
23: (23) Offaly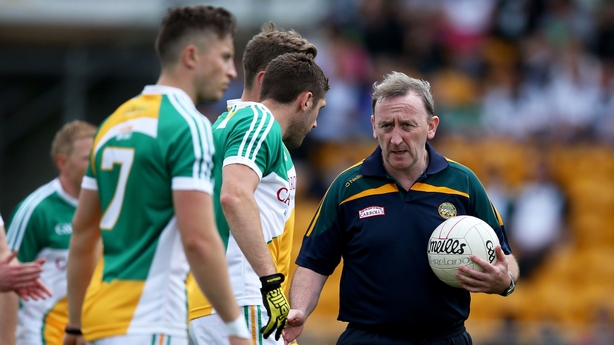 A reasonable year at the office for Pat Flanagan and his troops. The win over Longford in the championship heightened expectation that they could cut a dash through Leinster, but narrowly losing to Westmeath took some of the wind out of their sails.
2017 prospects: Fighting it out at the top end of Division 3 would represent another move up the curve ahead of a rematch with Westmeath in the Leinster quarter-final.
24: (27) Louth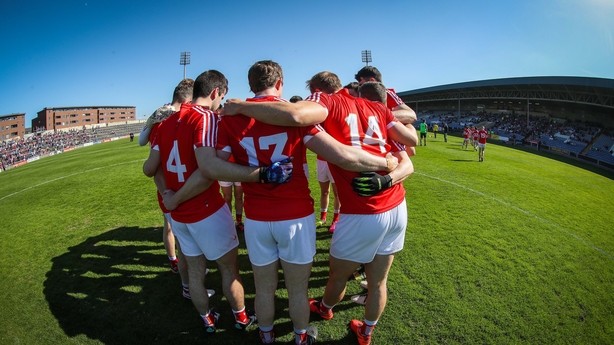 The Wee County's win over Antrim in the Division 4 final was a really enjoyable contest. After defeating Carlow in their Leinster opener, Colin Kelly's men acquitted themselves well despite defeats to Meath and Derry.
2017 prospects: Avoiding relegation in the spring will be a challenge, though the summer offers the prospect of another date with Meath if they overcome Wicklow.
25: (24) Wexford
The arrival of Seamus 'Banty' McEnaney as manager will give hope that the Yellowbellies fortunes can improve after a year where they remained in Division 4 and didn't win a championship game.
2017 prospects: Pressure will be on 'Banty' to oversee league promotion and then set up a home date with Dublin in the championship.
26: (26) Antrim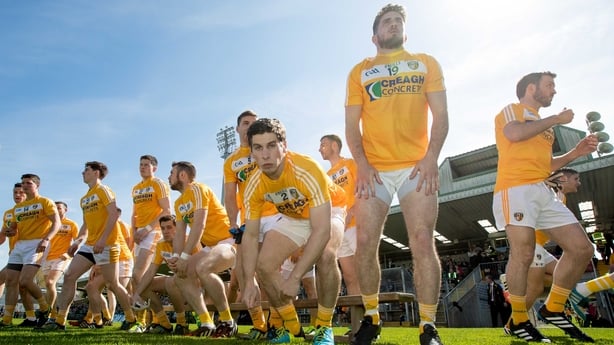 Getting promotion to Division 3 was the high point of the year for the Saffrons. Didn't offer much in the championship when losing to Fermanagh and Limerick.
2017 prospects: Avoiding an instant return to Division 4 might ultimately be the highlight.
27: (25) Limerick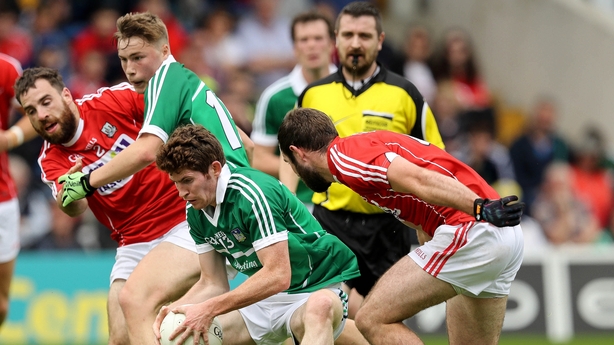 Relegation from Division 3, after picking up a solitary point got the year off to a bad start. A back-door win over Antrim was as good as it got thereafter - though the quality of the fare on offer left a lot to be desired.
Billy Lee is the new man at the helm for the year. He boasts an impressive CV with a host of clubs in Limerick and Kerry. Former Cork All Star Paudie Kissane will be part of Lee's management team.
2017 prospects: Should be in the Division 4 promotion mix ahead of their championship opener away to Clare.
28: (29) Leitrim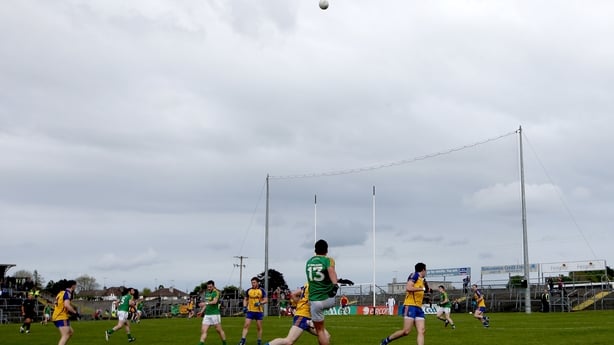 The 19 June saw Leitrim record only their second win through the back door when they defeated Waterford in Carrick. However, they failed to raise much of a gallop in their subsequent loss to neighbours Sligo.
Much then for new boss Brendan Guckian and his management team, which includes former manager John O'Mahony, to work on in the season ahead.
2017 prospects: It's been a few years since Leitrim made an impression in the league's bottom tier. Creating a buzz in the spring should result in a feel-good factor as they aim to book a Connacht semi-final date with Roscommon.
29: (30) Carlow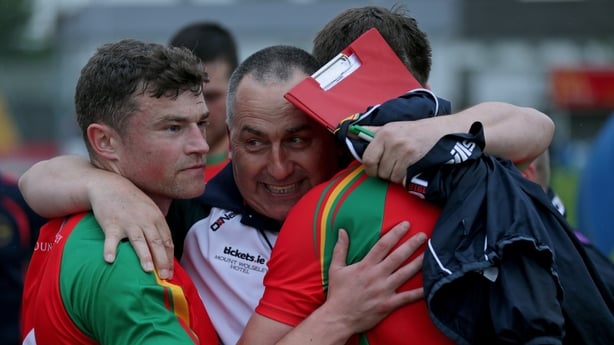 A qualifier win over Wicklow and a respectable showing against Cavan in the qualifiers represented a bit of a pickup for Carlow.
2017 prospects: Will do well to be in the shake up for promotion for Division 4, but know a win over Wexford at home sets up a big day out against the Dubs in the Leinster quarter-final.
30: (26) Wicklow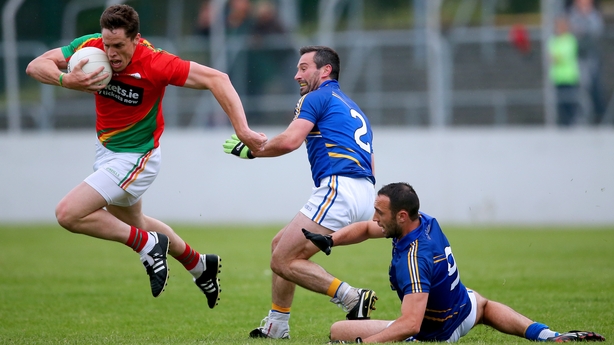 On their day, the Garden County are capable of ruffling a few feathers, but that proved not to be the case in 2016 after championship losses to Laois and Carlow on the back of an average league campaign.
2017 prospects: They again may find no escape route from Division 4, but shoudn't fear a date with Louth at Parnell Park in their Leinster opener.
31: (31) Waterford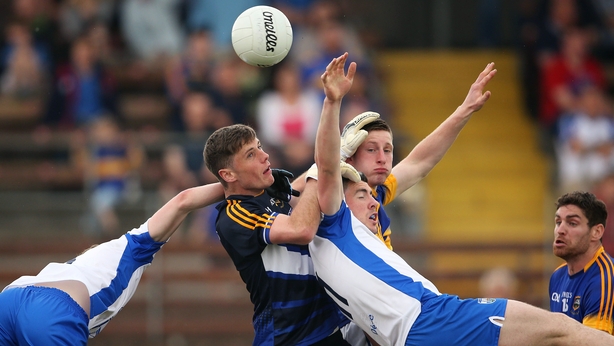 Nire reaching the provincial club final represented the only bright spot on the horizon for the Déise after they failed to raise much of a gallop in both league and championship.
2017 prospects: Hard to see much of an upturn, though the prospect of Cork coming to Dungarvan at the end of May, should at least focus minds on delivering a respectable performance.
32: (33) New York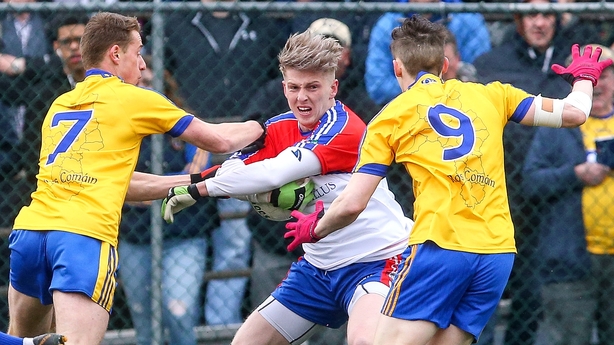 The Sunday of the May Bank Holiday saw New York nearly pull off one of the great championship shocks when they lost out by a point to Roscommon in the Connacht preliminary round. "Let's Go New York" chants erupted loudly from the Gaelic Park in the final quarter as they fought gallantly to reel in the Rossies.
It wasn't to be - but all involved can be proud of the effort after a few seasons where New York were canon-fodder for their Connacht rivals.
2017 prospects: Much will depend on who's available for selection but the Big Apple outfit will be just as determined to make life just as difficult for Sligo on 7 May next.
33: (32) London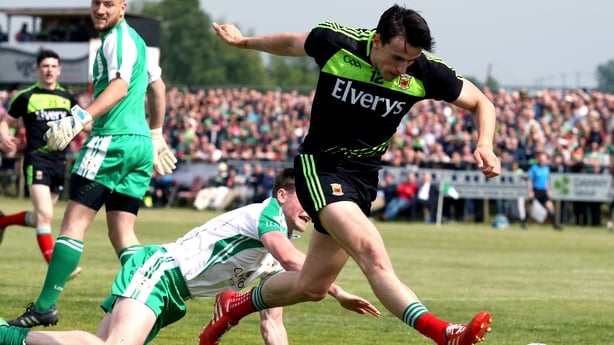 Not much for London fans to get excited about in the last year apart from a league win over Waterford. Mayo had little difficulty accounting for the Exiles in the championship, with just a marginal improvement in the subsequent qualifier loss to Offaly.
2017 prospects: London will have the target of trying to complete a championship double over Leitrim when the sides meet in Ruislip on 28 May.
Read, watch and listen to the sporting highlights of the last 12 months in '2016 A Year in Sport'