Colm Cooper says he is in good shape as he looks to take another step towards an elusive All-Ireland club football title when Dr Crokes face the Nire in the Munster decider this weekend.
The 33-year-old again insisted that he had yet to decide on his inter-county future, with club commitments very much his focus as the Kerry champions take their place in a Munster final for the sixth time in the last decade.
Cooper, who ruptured a cruciate in his right knee in the 2014 semi-final defeat to Castlebar Mitchels, is eagerly looking forward to another tilt at a provincial title.
"The body's good, no injuries and it's great to still be playing at this time of the year and it's a sign that you're still doing good," he said.
"For as long as I'm playing I just want to keep winning, if that's with Dr Crokes or Kerry.
"I hear the cliché too often, 'If I win this I wouldn't care if I never win again'. I'm not at all like that. I want to win next Sunday and I want to continue winning in 2017 as well."
Recognised as one of the most gifted forwards to ever grace the game, he won his first county title with Crokes 16 years ago, but it is 1992 since the one and only time the Andy Merrigan Cup has been paraded around Killarney.
For Cooper, the burning desire to add more silverware to the trophy cabinet runs deep.
"With the club, you never know if you will get the chance again"
"When you are a competitive animal, like so many of us are, you just want to continue winning all the time and a club medal would be high on the list.
"So it is just to keep winning as long as you can, because if you look at any great sports people's career, you look at the longevity and how long they can do.
"That is why you have to admire the Brigid's and Corofin lads, who have had success and are still going. That is something I would take on board a lot, how long they keep on churning it out."
Crokes have had their fair share of heartache, though the eight-time All Star believes that it differs significantly from the disappointing days in a Kerry jersey.
"With the club, you never know if you will get the chance again. With Kerry, we are always knocking around in August, traditionally we are always there or thereabouts so you always think you will be in the mix again.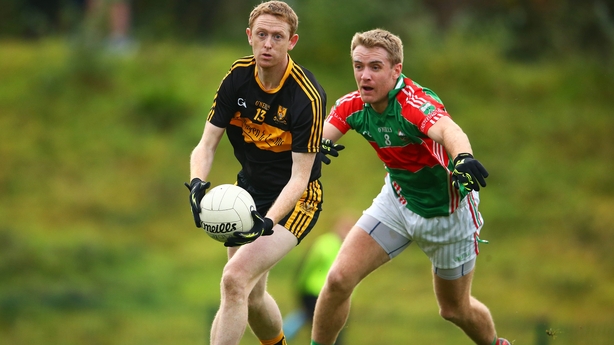 Cooper in action against Loughmore-Castleiney
"With the club, you don't know. We won four county finals in a row, we thought we were going to win five or six. We didn't.
"We lost a couple and won two in a row again. The way we have to look at it is that we won't be back at this stage again.
A fully fit and sharp Cooper – he hit 1-03 against Loughmore-Castleiney following on from a seven-point haul in the Kerry decider – will have Kerry fans hopeful that he will be part of Eamonn Fitzmaurice's panel for 2017.
Kerry tasted All-Ireland final, semi-final and quarter-final defeats during his three years with the captain's armband and is an obvious Crokes representative when Bryan Sheehan's successor is named.
Fionn Fitzgerald skippered the Kingdom in 2014, but Cooper may still have ambitions of finally getting his hands on Sam Maguire as captain.
Cooper met Fitzmaurice last weekend at a function and while the topic of his return wasn't discussed, no decision will be made until Crokes' season comes to an end.
"I think because the Crokes thing has been so busy and all my energies have gone into that, I just want to see how the year finishes out and see how I'm feeling about everything.
"If the hunger is there to go again, if the body comes through unscathed the next few weeks, they're the main things.
"If those things are good and strong then they'll be pointing in the direction of coming back.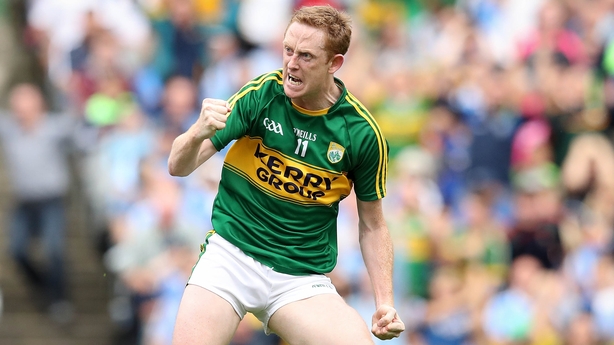 Cooper has yet to decide on his Kerry future
"It's a huge time commitment, you're putting your life on hold, everything goes into preparing your body and I suppose when you're over 30 and you've had a few injuries as well, you need to give it a little bit more.
"Those are the main factors and we'll make the decision when the time is right."
The day after the GAA confirmed that a number of proposals to free up the club calendar, Cooper says the championship in its current guise encourages young players to leave in the summer.
"I've said this in the past that in an ideal scenario you'll continue to play games through the summer and it would finish in a calendar year.
"I was just chatting to the other players here and they were telling me about a few guys from their clubs going to New York and Chicago and if you were 19 or 20, finished college, why wouldn't you?
"In most case, you're only missing a game or two games, possibly league matches, so why wouldn't a young player who's not on a county side go and live the life? I think clubs are accepting that now, that that's the way it is, and players are going away and pick it up in the championship when they come back.
"The system, if you like, is facilitating that. That's just the way it is and I'm sure it's the same in every county."
Another factor facing Kerry football is the lure of a professional career with Australian Rules.
Mark O'Connor, a key figure in Kerry's 2014 and 2015 All-Ireland minor triumphs under Jack O'Connor, has signed an international rookie contract with Geelong and other players are being linked with moves Down Under.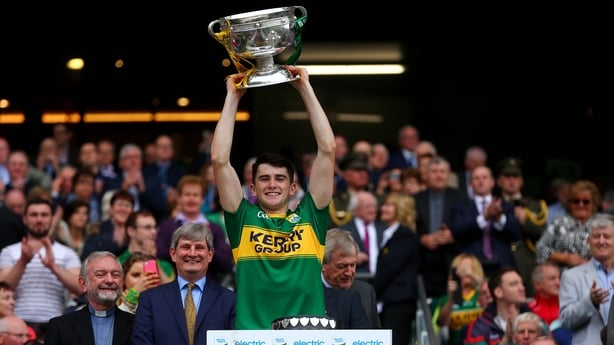 Minor star Mark O'Connor will be a loss to Kerry football
Cooper's former Kerry team-mate Tadhg Kennelly is central to the recruitment of Irish talent and the forward admits there is little the GAA can do in such circumstances.
"Obviously, we would love the likes of Mark O'Connor to be still be at home and other lads who have been up at trials in recent weeks but if you are talking to 17 and 18-year-olds and the lure of going to Australia and signing a rookie contract and live as a professional, it is hard to compete.
"I would love to see the GAA maybe try to safeguard our players and try to keep them at home and keep them playing with their clubs and their counties, but I am not sure what they can do on that one because the clubs that are coming over are fairly aggressive, they are holding clinics and sure, we have our own man, Tadhg Kennelly, stuck in the middle of it.
"They are looking for the best players that they can and if you look at the Irish players that have gone to Australia in recent years, they have been making an impact."
The club, however, is the only thing on his mind as Crokes plot the downfall of the Nire.
Bitter defeats have left players with plenty to mull over in the past and some home truths may have hit home in cruel fashion.
"It would be fairly foolish for us as a mature team to think anything beyond Sunday – I've been around too long for that"
"Maybe we weren't as good as we thought we were," he pondered. "Maybe we thought we were working hard but maybe we weren't working as hard as other people."
Few outside of the Nire expect anything other than a Crokes win, but after upsetting Carbery Rangers last time out, Cooper and company won't be resting on their laurels.
"It would be fairly foolish for us as a mature team to think anything beyond Sunday – I've been around too long for that. We won't be taking anything for granted."