Dublin could find themselves in hot water after their delayed entry onto the pitch for Sunday's drawn All-Ireland final.
The Dubs were supposed to be the first team out on the pitch at 2.56pm, according to the strict timetable that Croke Park officials run their big occasions by.
However, the Boys in Blue didn't emerge from the tunnel under the Hogan Stand until 3.02pm, having informed stewards that they were breaking with protocol and would come on to the pitch at 3.00pm.
Mayo were due out at 2.58pm, two minutes after the Boys in Blue and 32 minutes before the traditional Sunday afternoon 3.30 throw-in time.
Because of Dublin's delay they were asked could they come onto the pitch earlier, though this led to confusion as both teams ran onto the pitch at the same time.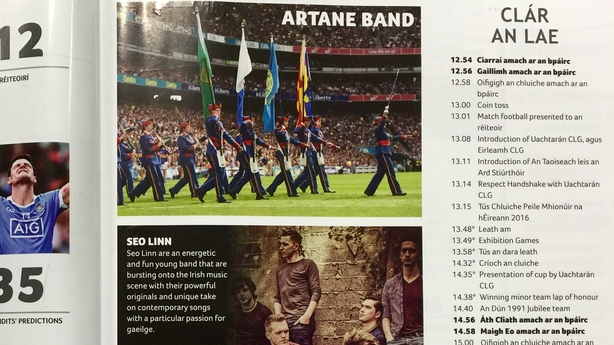 Dublin were out of their dressing room at the Hill 16 end of the Hogan Stand slightly earlier of the two, less than ten seconds, and they made the bench in front of the Cusack Stand first for their team photograph.
There was a brief stand-off as Mayo made for the same bench, raising memories of the Mill at the Hill from 2006 when the Green above the Red chose to warm up at the Hill end of the ground, leading to messy scenes before that year's All-Ireland semi-final between the counties.
The GAA are likely to review the incident and given that Dublin didn't follow the timetable they could be in line for a hefty fine.
Croke Park's Central Competitions Control Committee (CCCC) are in charge of disciplinary action and it is expected that they will take a dim view of the incident.
The match ended in a 2-09 to 0-15 draw, Dublin benefiting from two Mayo own goals, with the replay on Saturday, 1 October with a 5pm throw-in.