You don't have to be fluent in the language of bookmakers' odds to know that Mayo are up against it in Sunday's All-Ireland final (3.30pm, live on RTÉ One).
Having stumbled through the backdoor and into the third Sunday in September they face a Dublin team who have been in ruthless form this season.
The Dubs haven't been beaten in 27 competitive games, a run that stretches back to their League defeat to Kerry in Killarney in February 2015.
Jim Gavin's team are proven winners, they have closed out big games before, they appear to have a stronger panel and a better game plan. They are looking to rubber-stamp their greatness with back-to-back All-Ireland titles.
So a lot needs to go Mayo's way in order for them to get their hands on the Sam Maguire for the first time since 1951.
And a lot of those things are under their own control.
Here RTÉ Sport takes a look at some of the key elements that Mayo boss Stephen Rochford and his players have to get right. 
DEFENCE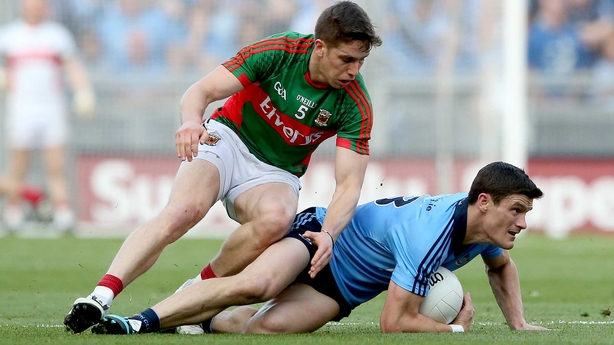 How Mayo line up at the back is going to have a massive bearing on this game. Who is going to take Diarmuid Connolly? And Bernard Brogan? Then there's Kevin McManamon, Dean Rock and the rest to worry about.
Getting these match-ups right is going to be key because if Lee Keegan and Keith Higgins take Connolly and Brogan respectively, as expected, it will limit the attacking intent of two of their best off-the-shoulder runners who are usually good for at least one score in every game.
The full-back and sweeper are two other glaring issues for Mayo. Former All Star Ger Cafferkey is out injured and leaves a gap at the edge of the square, which was filled by Kevin Keane and more recently, Barry Moran.
When opponents have played two men inside, Moran, not a natural defender, also operated as a sweeper. This could be an area Dublin look to exploit and don't be surprised if Rochford reverts to Kevin McLoughlin in the free role.
AIDAN O'SHEA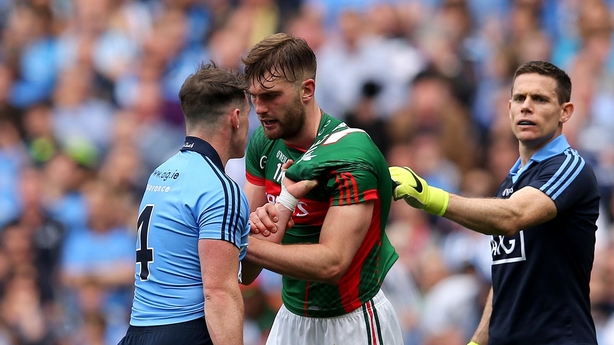 Along with Keegan and Cillian O'Connor, Aidan O'Shea is one of Mayo's main men. Arguably he is most effective in midfield, but the big Breaffy man is only likely to see action there for throw-ins and, possibly, in case of emergency.
Dublin haven't adequately filled the full-back jersey since Rory O'Carroll's decision to take this season out and both Westmeath and Kerry had joy with the right ball into the big man on the edge of the square.
Mayo tried this in last year's drawn and replayed semi-final, but didn't support O'Shea well enough. If they do play him at full-forward, someone like the wily Andy Moran needs to be buzzing around for the breaks and the quick passes.
KICK-OUTS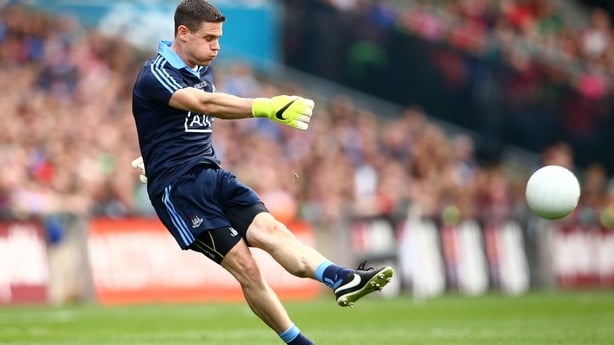 This is equally pertinent at either end of the field. Mayo changed goalkeeper mid-season, with Rob Hennelly making way for veteran David Clarke.
Kerry pushed Dublin all the way by just about breaking even on their own kick-outs in the semi-final - doing a bit better than that will give the Green above the Red a fighting chance.
For Stephen Cluxton's restarts they have to decide whether to sit off or squeeze. Squeezing has worked for them and other teams before - but if they go this route they really have to commit. And if they chose to sit off, they have to make sure that they turn over enough possession from Dublin players coming out of defence.
SWITCHES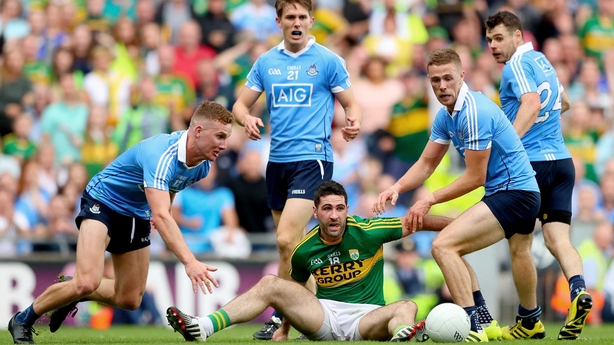 Getting the tactics right from the off is vital, but just as important is any changes made from the line along the way. Given the strength of Jim Gavin's bench it should hardly come as a surprise that he has been able to make telling moves in big games.
Rochford hasn't got the same depth amongst his substitutes, making his sideline manoeuvres key.
When a boss as shrewd and successful as Eamonn Fitzmaurice of Kerry feels moved to admit his mistake in taking Paul Geaney off against Dublin the last day, it shows the size of the task facing any bainisteoir.
INTENSITY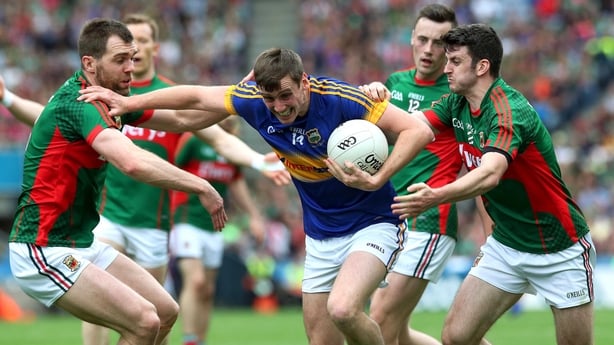 The 'I' word in Gaelic games has almost become a cliche at this stage it is used so often. But it's used that often for a reason.
Before the recent All-Ireland hurling final Tipperary manager Michael Ryan and his side repeatedly mentioned intensity and work rate and this is because they felt they had been out-fought and out-worked by Kilkenny in the past.
Over the past six years Mayo have rarely been out-fought or out-worked during big games, but they can afford none of the lulls they have gone through often this summer against the likes of Galway and Tipperary.
If they aren't tuned in and operating at 100% for 70 minutes Dublin have the ability to punish them.