As we reach the halfway point in the Allianz Football League the tables are starting to take shape.
Dublin and Donegal have set the pace in the top flight with three wins from three but Mayo and Down remain pointless.
In a more tightly packed Division 2, Tyrone are out in front with Derry and Galway next best-placed in the promotion tussle.
Allianz FL Division 1
Saturday 5 March
1900 Dublin v Cork, Croke Park
Sunday 6 March
1400 Roscommon v Down, Glennon Bros Pearse Park
1430 Kerry v Donegal, Austin Stack Park
1430 Monaghan v Mayo, Clones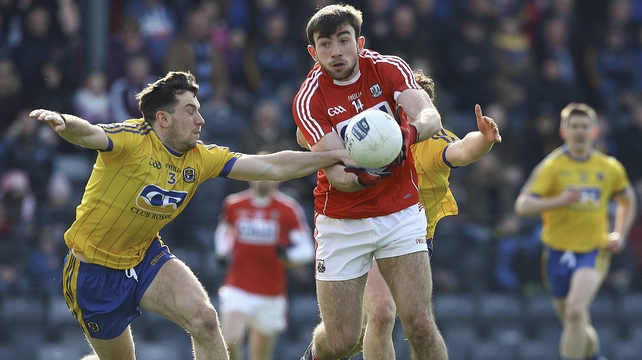 Cork have lost their last two games, to Donegal and Roscommon, by a combined 28 points and former Armagh star Oisin McConville doesn't see it getting any easier for Peadar Healy's side against the reigning champions at Croke Park on Saturday (7pm).
"Dublin certainly look good," he told RTÉ Sport. "They were pushed a wee bit harder by Monaghan on Saturday, which was good to see. That was a Monaghan team that was probably missing a few boys as well.
"The big thing for Jim Gavin is that when he looks behind him he's got a serious amount of ammunition to bring onto the field.
"He brought Bernard Brogan on, in previous weeks he's brought the likes of Jack McCaffrey and Paul Mannion on. We haven't even really seen Kevin McManamon yet.
"He still has plenty of big guns to bring back and they look pretty formidable already.
"They probably still have a bit of bounce factor from winning the All-Ireland. There will be times during the season where they'll have to dig a little deeper but for now they look as if they're in cruise control.
"At times you can take your eye off the ball but they'd have to considerably take their eye off the ball to get bothered by Cork."
McConville believes Cork may be trying to play a style of play that doesn't suit their personnel.
"It's difficult to put your finger on," he said. "They played a very poor, weakened Mayo team to begin with, which probably gave them a false sense of exactly where they were at.
"They've really struggled since, especially defensively. They do get players back but when they're back there they don't have any idea what they're doing.
"I don't know whether it's because they have a new manager they're still working on the system or they just don't have the wherewithal to play like that.
"I've always thought that more open, expansive football suited Cork. I still think that's the case but it's maybe not as possible for them as it used to be.
"They're not as big physically as they once were and defensively look very poor. They left Eoin Cadogan one-on-one inside the other day and Senan Kilbride punished them.
"They look as if they need a little more help in that full-back. That's something I'm sure that they'll look at but you're not going to sort it in a week.
"If Roscommon can score 4-25 going to Dublin is bound to give them sleepless nights."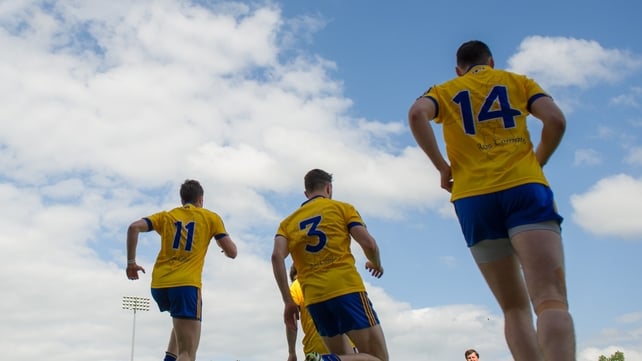 Roscommon have been the surprise package of the division so far, beating Kerry and Cork away and exceeding early predictions that they would be content to avoid relegation.
Fellow promoted side Down have yet to earn a point however, and already have a doomed look about them ahead of Sunday's meeting at Dr Hyde Park.
"Roscommon are in a great position now," said McConville. "I think they'll beat Down, who I can't see picking up any points at all in the league.
"They're really struggling. I think they'd be able to hold their own in Division 2 but it's such a step up.
"They've lost a lot of players, they've lost whatever momentum they had built up. If you keep changing your manager, you pay for that and they've had three managers now in 18 months.
"Roscommon have done well. They stole a march on everyone else at the start of the year. They had a lot of work done and were fitter. They look a lot sharper at this moment in time.
"I think they'll pay for it towards the middle and end of the season but for now they've done really well.
"They look like they have a very accomplished team but also a very accomplished system.
"I think they'll pick up another two points against Down. These two teams played in the Division 2 final last year and Roscommon beat them quite comfortably in the end."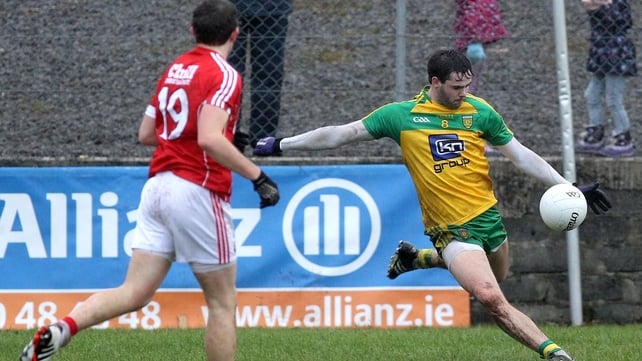 Donegal have started the campaign in excellent form, with wins over Down, Cork and Mayo. They could face a tougher test against a Kerry side who got on the board against Down last week but McConville fancies an away win.
"Donegal look fresh, maybe for the first time in a couple of years," said McConville. "Rory Gallagher seems to be managing his older players a lot better, they look a lot fresher than this team last year.
"With the introduction of the younger guys who've come in, he's created a good problem for himself. There's a huge competition for places, which is something Donegal haven't had in some time.
"I don't think the league is a major focus for Donegal but he'll be happy with the way things are going and if he can pick up a National League on the way he'll take it.
"It's different this year because they're not in the preliminary round in Ulster, so the more competitive games they get for those young fellas the better."
"I can see them going down there and getting a result.
"I imagine Eamonn Fitzmaurice won't read too much into (last Sunday's win), he'll understand exactly how weak Down were. But he'll also be glad to get two points on the board."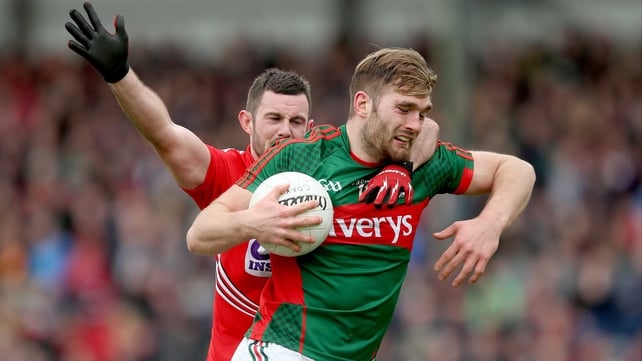 Many may have thought new Mayo boss Stephen Rochford was just playing down expectations when he said their target was to avoid relegation but that's exactly the situation the Connacht champions find themselves in after defeats to Cork, Dublin and, last weekend, Donegal.
They will do well to break their duck against Monaghan in Clones.
"Mayo have had a tough run of it," is our analyst's assessment. "They got beaten in Cork, which looks a really bad result now, and ran Dublin close in monsoon conditions.
"They looked a lot better and sharper against Donegal last week but I think they'll struggle against Monaghan. Monaghan are very well organised and seem to be really finding their feet in Division 1.
"Mayo's old problem is coming back to haunt them again.
"Cillian O'Connor's not playing and they don't have somebody who's able to get those seven or eight points per game, or a consistent free-taker.
"That's really starting to hurt them now and it looks as if it could be another week for them without picking up any points."
Allianz FL Division 2
Saturday 5 March
1900 Cavan v Armagh, Breffni Park
1900 Tyrone v Derry, Healy Park
Sunday 6 March
1400 Fermanagh v Laois, Brewster Park
1400 Galway v Meath, Pearse Stadium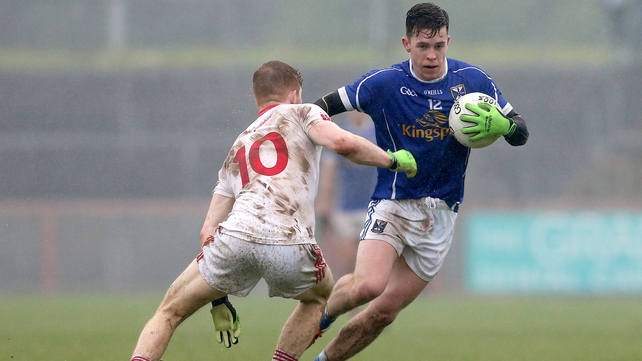 McConville's native county Armagh and Cavan are two of five teams with two points in a highly-competitive Division 2.
They face each other at Breffni Park in one of two Saturday night Ulster derbies, after claiming their first wins against Fermanagh and Meath respectively.
"(Last) Saturday night was a lot of pressure on Armagh," mused McConville. "When you've got no points, in a really tight division, it becomes a must-win game.
"I think they're going in the right direction. They have a few players back from injury, a couple of Cross boys are in there, so that'll strengthen them but they have a really tough job on their hands going to Breffni Park.
"Cavan looked good at the weekend, taking into consideration how good Meath were, and I think they might have too much for Armagh.
Tyrone have eased ahead of the pack with victories over Cavan, Galway and Laois, but McConville feels that neighbours Derry will pose their stiffest test yet.
"Tyrone have won three from three," he said. "People might have got slightly carried away with them based on what they did last year.
"Last week was a significant result in that a lot of people would have expected them to go to Laois and pummel them into the ground but they didn't. But sometimes you just have to grind out results.
"Derry are coming off the back of a very poor result against Galway. It has the makings of a cracker of a game and that would be the game I'd go to this weekend.
"There's a bit of history there, there'll be a bit of niggle in it. Derry will have fancied themselves for promotion at the start and to maybe have six points at this stage but Galway put an end to that.
"Don't be surprised if it ends up a draw. They're fairly evenly matched."
McConville also feels that Tyrone are a team much more suited to summer conditions and that the new 'mark' rule will pose them problems next year.
"As far as inter-county football goes, they probably have one of the smallest teams, height-wise," he said.
"The introduction of the mark will probably be keeping Mickey Harte awake at night already.
"They're probably not over-suited by the conditions they have to play in the league but they've ground out a few results."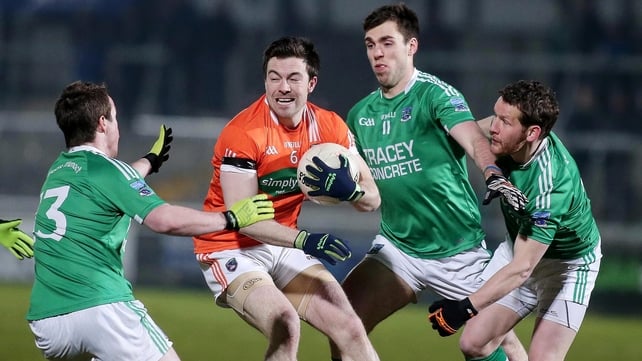 Newly promoted Fermanagh have settled well and have a big game against relegation rivals Laois.
"Fermanagh are holding their own. If they want to continue this status in Divison 2, they have to win this game," said McConville.
"Realistically, it's going to be two of Meath, Laois, Armagh and Fermanagh going down.
"So when you've got a situation that you're playing one of those other bottom teams, if you can win the game it'll mean that little bit more.
"I think this is a game that Fermanagh can win. They picked up two points already against Meath when a lot of people didn't think they would.
"I don't think Laois are as good as Meath so Fermanagh will get over the line if they can keep the scoreboard ticking over.
"They need to get Sean Quigley on the ball, he was very deep against Armagh, along with the two Corrigans."
Meath have gone backwards fast since beating Armagh in the opening round and managed to turn an eight-point lead into a seven-point defeat against Cavan last time out.
A trip to promotion-chasers Galway is unlikely to soothe their pain.
"We used to read a bit into the O'Byrne Cup because Dublin had won so many in a row and it hadn't done them any harm," said McConville.
"But it may have given Meath a false sense of where they're at. They really look as if they're struggling. It's hard to believe how far back they've gone over the last number of years.
"It's another tough task for them at the weekend and I can't see them getting anything out of Galway."