You have to go back to the 2004 Leinster semi-final for Wexford's last championship win over Kilkenny. And what a victory it was.
With seconds left on the clock, Michael Jacob blocked down Peter Barry's attempted clearance to score what was the winning goal in the Slaneysiders' 2-15 to 1-16 victory.
In their pomp. the Cats could always be relied upon to snatch victory from the jaws of defeat but this role reversal at Croke Park led to wild celebrations for the Wexford faithful among the 27,037 crowd. 
In the subsequent years, the Model County's fortunes dipped while Kilkenny pushed on to win league, Leinster and All-Ireland crowns with great regularity.
However, recent underage success, allied with Liam Dunne's shrewd managership, have seen Wexford's fortunes rise again. 2014 was a year of real progress as they made it to the All-Ireland quarter-final following victories over Clare and Waterford.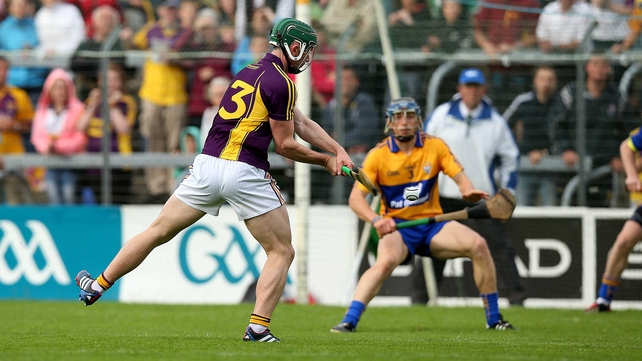 This year's league campaign saw them remain in Division 1B and they let a big lead slip when going down to Cork in the quarter-final. Wexford comfortably beat Westmeath, but they didn't pull up too many trees in the process. Now it's Kilkenny in the Leinster semi-final at Nowlan Park. 
Even though key players have left the Black & Amber squad, the view exists that the conveyor belt of talent in the county is running smoothly.
That said, former Tipperary boss and now RTÉ analyst Liam Sheedy questions whether the likes of Henry Shefflin, Tommy Walsh and JJ Delaney can be replaced just like that.
"I'm not sure whether the talent is coming through that can keep Kilkenny at the head of the pack. They won the All-Ireland last year and they had to work hard for it. I don't know if they have it in them to go to the well again. They'll be hard pushed to win Leinster," Sheedy said.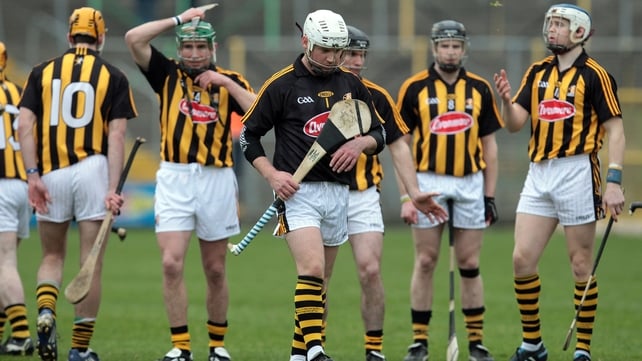 The Cats haven't played since the 29 March when they edged out Clare by a point in the Division 1 relegation play-off. In a recent challenge game, they thrashed Limerick, but we won't know how their actual well-being is until they face what is expected to be a full-on challenge from Wexford.
"I think Wexford will leave everything on the pitch," is how former Offaly star Joe Dooley sees Sunday's clash. 
"Under Liam Dunne, they've made great great strides and they are capable of hitting big scores, though the absence of Jack Guiney is a loss," he told RTÉ Sport.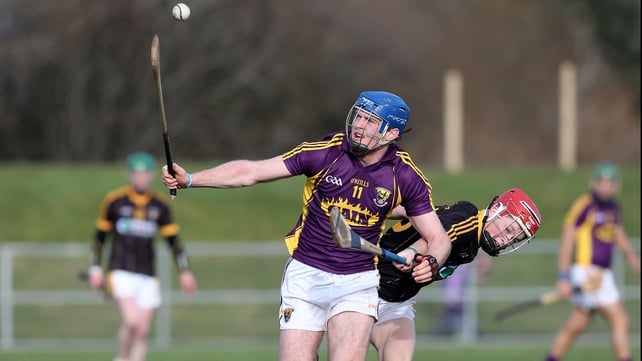 It was announced on Tuesday that Jack Guiney had been dropped from the squad. Explaining the decision, Dunne told South East Radio: "Unfortunately Jack won't be involved.
"I don't make rules because rules are there to be broken and I have said that before. I have done the same with Wexford, I made no rules for anybody, but we set standards and the players set standards as you go along, and players buy into it.
"If you don't want to come up to that standard or if you can't give the commitment required, this set up is nowhere for you to be. And, at the moment, Jack just can't give that commitment.
"I would love to have Jack Guiney, the players would love to have Jack Guiney, the management would love to have Jack Guiney but I am not so sure that Jack wants us as much as we want him."
The loss of the Rathnure player is huge, no matter what the reasons. As a consequence, there will be more pressure then on Liam Óg McGovern, Diarmuid O'Keeffe, Conor McDonald and Ian Byrne to deliver a telling impact up front. 
Kilkenny are not short of fire power either in the shape of Walter Walsh and TJ Reid, though Richie Power's unavailability due to knee injury is a negative. 
Who's going to win?
Home advantage will aid Kilkenny's cause, but more importantly tactics will play a part as to who will reach the provincial decider. Liam Dunne is an able tactician, while we all know what Brian Cody brings to the table.
Wexford are improving and will have targeted this game since last autumn. They will look to dictate affairs from the start. Can they keep it going for 70 minutes?
Kilkenny proved in the win over Clare at the end of March that even without some marquee names they can get over the line. Such resilience may be required to see off their neighbours on Sunday.    
Stats: Kilkenny v Wexford  
Last Five Championship Clashes
2011: Kilkenny 1-26 Wexford 1-15 (Leinster semi-final)
2008: Kilkenny 5-21 Wexford 0-17 (Leinster final)
2007: Kilkenny 0-23 Wexford 1-10 (All-Ireland semi-final)
2007: Kilkenny 2-24 Wexford 1-12 (Leinster final)
2006: Kilkenny 1-23 Wexford 2-12 (Leinster final)
The last competitive clash between the counties was in March last year when Kilkenny won an Allianz Hurling League quarter-final by 4-23 to 2-16 at Wexford Park.
Kilkenny, the reigning Leinster and All-Ireland champions, will have their first outing in this year's championship, whereas Wexford beat Westmeath by 1-24 to 1-16 in the quarter-final.
Wexford are bidding to reach the Leinster final for the first time since 2008. Since Brian Cody took over as Kilkenny manager for the 1999 season, they have failed to reach the Leinster final on only two occasions (2004-2013)