James McMahon looks back on some of the key moments of the Championship summer in football and hurling.
FOOTBALL
Donegal: Jimmy winning matches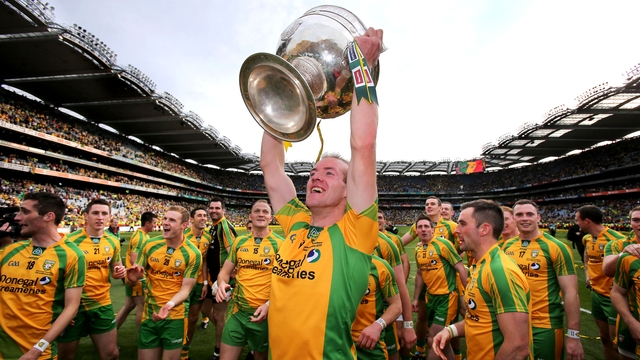 What a difference a year makes. Vilified by many for the style of the play that took them within a kick of a ball of reaching the 2011 All-Ireland final – Jim McGuinness' modifications paid rich dividends in year two of his masterplan. The Kevin Cassidy saga may have caused more than a ripple in other counties – but Jimmy and the rest of the squad remained focused.
Survival in Division 1 of the league was achieved. The course to retaining the Ulster crown again had four hurdles to be jumped. All of them safely negotiated, though Tyrone, as expected, proved doughty opponents. First up in the All-Ireland series were Kerry. A fortuitous goal set Donegal on their way. A platform for them put the Kingdom in a vice-like grip. Credit to the green and gold, however, in their efforts to break free.
Cork in the last four saw Jimmy's lads at full tilt, powering clear in the second period to leave the Rebels bewildered.
The day of reckoning in September was ultimately decided early on as Michael Murphy and Colm McFadden goaled to leave Mayo playing catch-up. A race they were never going to win. Donegal, while not at their best, always had the measure of their opponents – a testament to their new-found maturity. Cue celebrations from Bundoran to Malin Head.
Looking ahead to 2013, It will be interesting to see what the exertions of the last two-years have taken out of them. Their manager will be passing on his knowledge to the youth of Celtic for part of the week. And then there is Tyrone again in Ulster and that assignment at the end of May. Many questions to ponder.
There is no reason to suggest Donegal won't be involved when the race really gets serious on the August Bank Holiday weekend. After that, anything is possible.
Seanie Johnston's hurling cameo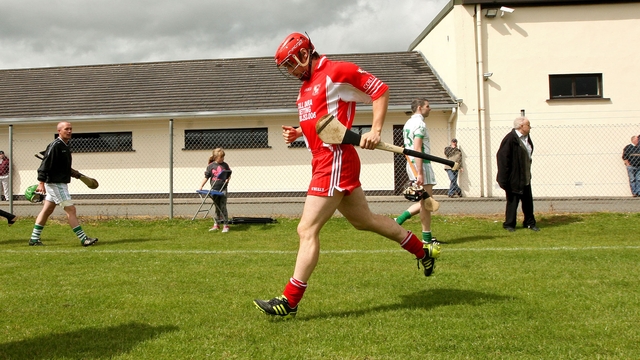 The transfer of the talented forward to Kildare grabbed many headlines during the summer of 2012. Relations between the then Cavan manager Val Andrews and Seanie Johnston had broken down in October of last year and the latter was deemed surplus to requirements in the Breffni county.
Johnston sought a transfer to a Kildare club to become eligible for Kieran McGeeney's squad. Much consultation followed with the GAA rulebook and in particular the residency rule as Johnston sought his move.
Fast forward to Saturday 30 June and the endgame. The Cavan town native had to feature in a Kildare club match before the transfer could go through. And so it came to pass that Johnston made an appearance for the Coill Dubh hurlers that lasted less than a minute.
His wish had been granted. 24 hours later Kildare were surprisingly beaten by Meath in the Leinster semi-final. In the qualifiers, the Lilywhites were drawn, not to the surprise of many, to play Cavan. Johnston came on as a sub in that game and scored a point as the Leinster side won easily.
Kildare went through their back-door route successfully, but Cork outclassed them in Croke Park in August. Johnston played a bit-part in that journey. What role he plays in 2013 will be interesting.
Leitrim's breakthrough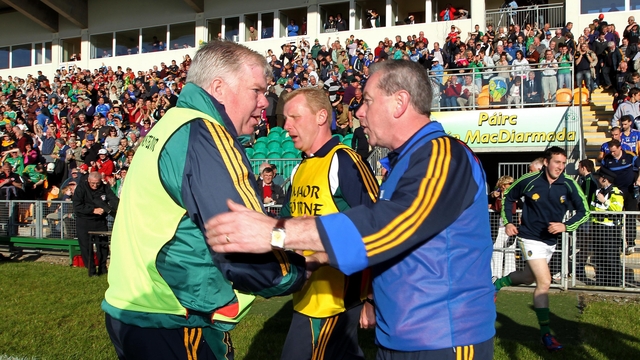 2012 saw Leitrim finally win a match in the qualifiers at the 12th time of asking. It brought about much celebration in Carrick-on-Shannon on the evening of 14 July as they beat Wicklow by 0-13 to 0-10.
Three weeks earlier, Mayo had played puck in the Connacht semi-final as Leitrim lost by 22 points.
However, credit to the joint managers George Dugdale and Barney for getting the players focused on the Wicklow assignment.
With James Glancy and Emlyn Mulligan firing over some exquisite points, Leitrim's play was fearless throughout and the huge support really got behind the team. Wicklow contributed to their own downfall by kicking 16 wides – but nobody could deny that the Connacht side were deserving winners.
A week later they give Laois a scare in Carrick, before succumbing by two points.
All in all, Leitrim emerged from the summer with credit and if they can keep their squad together than only New York/Sligo/London stand between then and a Connacht final appearance in 2013.
HURLING
The taming of the Cats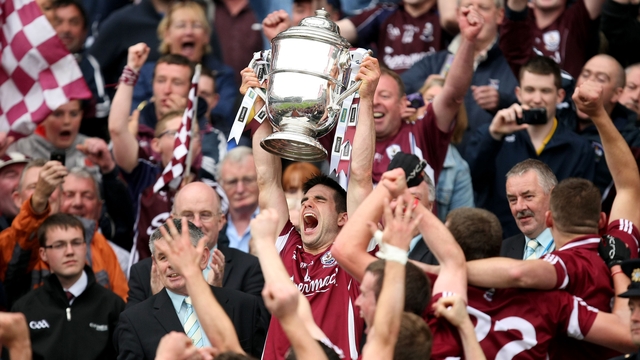 Sunday, 8 July 2012. A dreary day with the sky on the ground. A typical expression to describe the metrological mood of the summer just past. The Leinster hurling final for the second time in three years brought Galway face-to-face with Kilkenny. The latter were favourites to land an eighth consecutive crown and power on to the All-Ireland semi-final.
By the end of 70 minutes they could only watch on as Galway lifted the Bob O'Keeffe Cup for the first time in their history. In a display which left the Cats floundering, the Tribesmen were razor sharp from the off and were 1-6 to 0-00 clear after 18 minutes.
Their forwards moved with great fluidity; Joe Canning was accurate from frees and helped himself to a goal. David Burke added another and at half-time it was 2-12 to 0-04. Game over. Cody's men did raise a bit of a gallop in the second period, with their pride badly dented, but were genuine to the end.
Galway's champagne display was widely applauded. Kilkenny regrouped and it was no surprise that they got a chance to redeem themselves against the same opposition in the All-Ireland final. The men from the west again took control early on against opposition who looked edgy.
Henry Shefflin's took the fight almost singlehandedly to Galway in a second half that ebbed and flowed with marvellous delight. Joe Canning pointed a late free to ensure we'd have a third instalment.
Kilkenny were not going to be tossed around again and their ruthlessness ensured that Galway's resistance was well and truly broken well before the end. The pain of the mid-summer reverse had been eroded somewhat.
What are ye at Lar?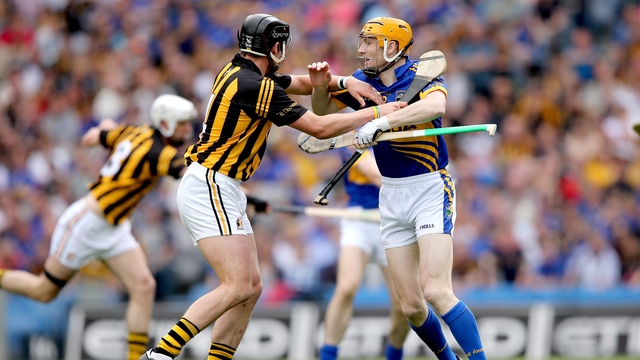 Tipperary is a proud hurling county and its followers would have watched on with some displeasure as Kilkenny inflicted an 18-point defeat on the side in this year's All-Ireland semi-final.
Indeed, what vexed the Premier faithful even more was Lar Corbett's decision to 'man-mark' Tommy Walsh during the game. An unusual role reversal that would bring to mind images of a lamb running after a sheep on other green pastures.
According to Corbett, the plan was hatched 12-days out from the semi, whereby he, Walsh and their respective markers Pa Bourke and Jackie Tyrell, would become peripheral figures in the match. It was Tyrell who did a 'job' on keeping Corbett quiet in the 2011 All-Ireland final and the Thurles player did not want to go through a similar experience.
At half-time, Tipperary led by a point and the expectation of a tight contest to the finish lay in store. What we got was the complete opposite as the Cats bore their claws with ruthless efficiency. Tipp offered no resistance and Corbett continued with his policy of tracking Walsh's every movement. Each passing minute brought heightened levels of farce.
In his autobiography, Corbett admitted he would rather have gone out and played his normal game last August, but a plan was hatched and he stuck to it. He has committed himself to the Tipperary cause for 2013 and with Eamon O'Shea in charge, the blue and gold will look to rediscover the spirit that brought them the All-Ireland in 2010. Don't expect to see any pointless sideshows.
Dublin regress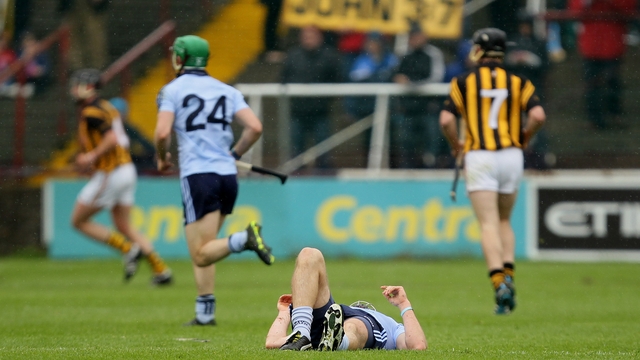 After their exploits in 2011 which yielded league success and a run to the All-Ireland semi-final, the Dublin hurlers took a few steps back in 2012.
It's a pity, hurling needs Dublin to be strong. Indeed, we would like Offaly, Wexford and Antrim to come good again. The small ball game does not have too many occupants dining at its top table.
For the Dubs, relegation from the top tier of the league after a play-off defeat to Galway was a disappointment. The tie went to a replay after 13-man Dublin held on for parity, but the Tribesmen cruised home by 14-points the next day out.
Nevertheless, minds were focused on a joust with Kilkenny come Championship time. Laois were dispatched with ease in the Leinster opener and some scribes were tipping Anthony Daly's men to lower the black and amber colours.
O'Moore Park in Portlaoise witnessed a masterclass – but the ones serving it up were Kilkenny. Dublin returned a meagre 0-09 for their 70 minutes of toil. Badly beaten, they headed to Ennis for a back-door clash with Clare. It was nip and tuck for the most part, but the Banner had a greater desire when it mattered most.
Dublin's summer was over sooner than they would have liked. Daly mulled over whether he would continue. He will be in charge for 2013 as he and his panel seek to do their utmost to ensure that a better gallop is raised in both league and championship.