Kerry
Shane Ryan - 7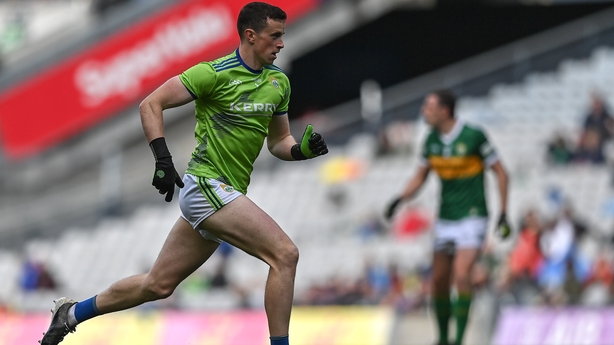 Solid restarts after a wobble at the start when lost first two having gone long. Almost 100% from then on. Never tested by Galway attack.
Graham O'Sullivan - 9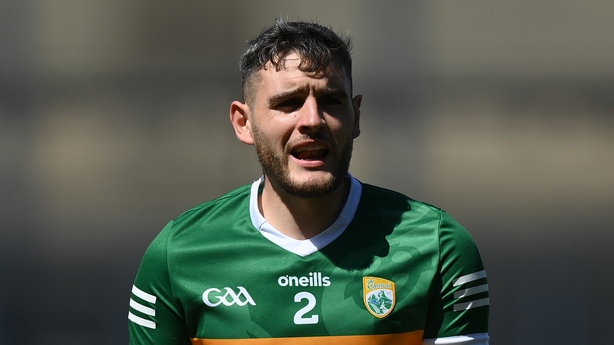 Massive performance. Created five points and kicked his own score in 52nd minute. On top of all that kept Rob Finnerty under wraps.
Jason Foley - 8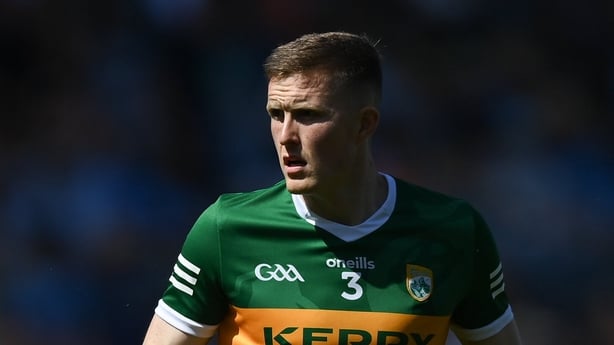 With the help of Tadhg Morley he kept a very close rein on Damien Comer in the first half particularly. Kicked a wide in the second half but his focus was very much defensive and did his job.
Tom O'Sullivan - 6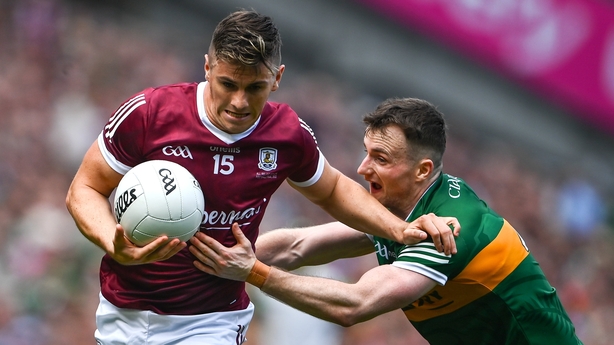 Two Tom O'Sullivans might have struggled to keep a lid on Shane Walsh today, the form the Galway talisman was in. Still kept plugging away and thought he had his customary point in 60th minute after patient Kerry play but Hawk-Eye ruled it out (correctly).
Brian Ó Beaglaíoch - 7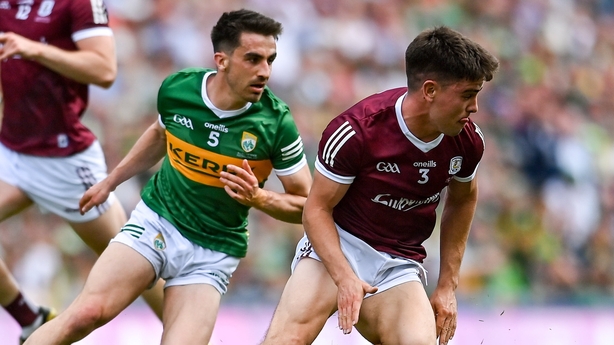 His usual busy performance. Always on hand to take possession and carry the ball into Galway territory. His own reluctance to shoot in second half led to a turnover.
Tadhg Morley - 8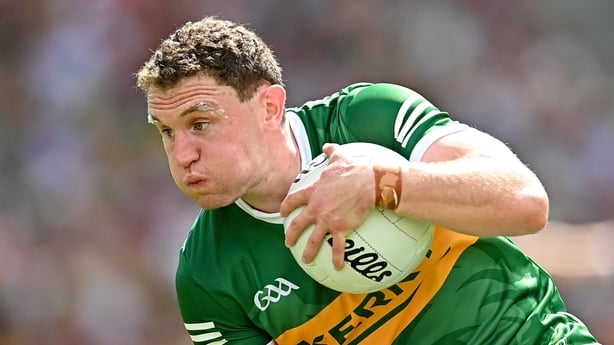 Provided a great shield in front of Comer. Always made himself available for team-mates and showed a cool head after a short kick-out went wrong.
Gavin White - 8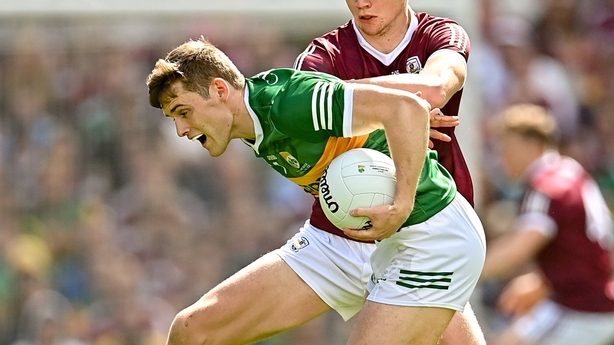 Passed fit to start and proved it with an all-action display, Made a huge turnover in 56th minute when Galway were probing. His big hit on Cillian McDaid saw Galway midfielder go down for a period but it was full-blooded rather than anything untoward. Fisted the insurance point down the stretch.
David Moran - 7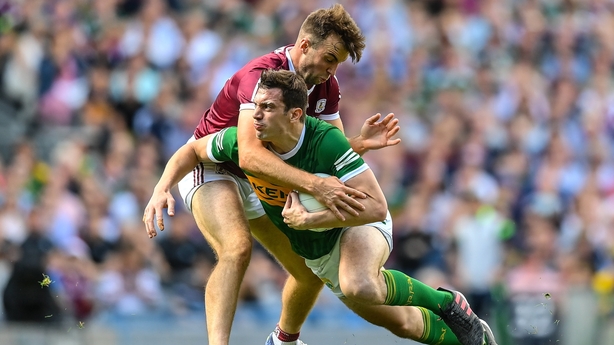 Jack O'Connor suggested he was sick in build-up and the veteran midfielder did seem a little off colour. Had a good battle with Paul Conroy under high balls but a loose kick over touchline with counter on was his final act before being withdrawn at half-time.
Diarmuid O'Connor - 7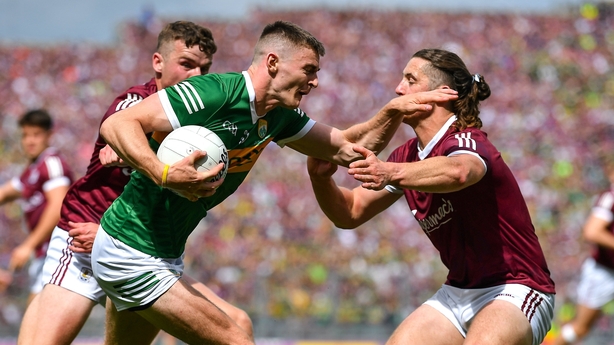 Another Kerryman who put in an industrious rather than inspired display. Tireless tackling and tracking around the middle. He kicked a high and handsome wide early on but got his score after the break.
Jack Barry - 7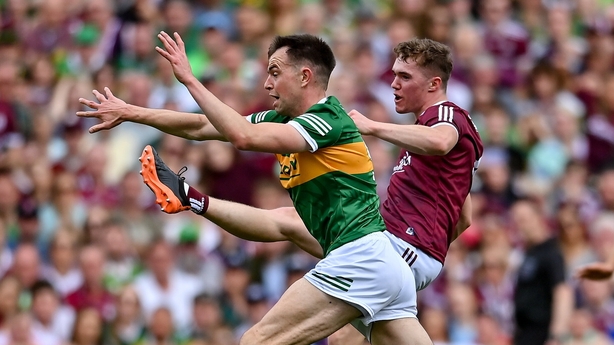 Third midfielder did well to claim Galway's first kick-out and he was a factor around the middle throughout
Seán O'Shea - 7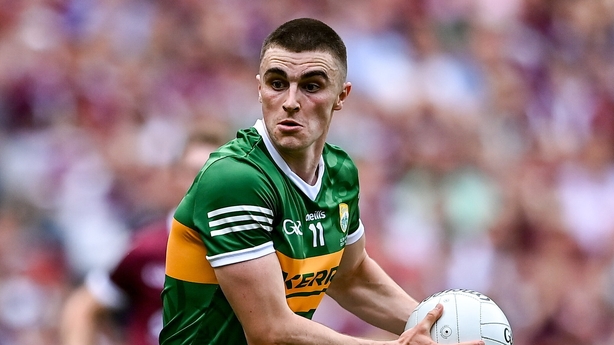 The captain missed his first free and struggled to get into the game. But he never stopped working, as his early block on Silke proved. Kicked his frees in second half and played a glorious pass for White's insurance point.
Stephen O'Brien - 8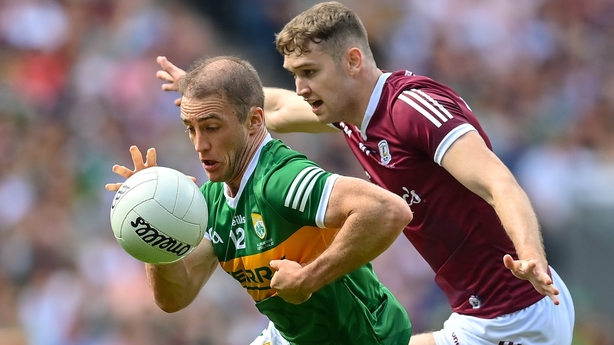 Absolutely immense in first half when things weren't going Kerry's way. Brave block on Paul Conroy will be replayed for years, but it was the block of Johnny Heaney that stopped a potential goal chance. Did get a point but left one shot short and hit another poor wide.
Paudie Clifford - 7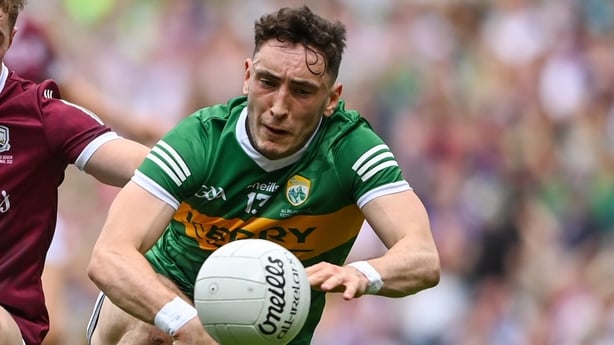 Playing a little deeper in the first half but saw very little of the ball due to great work by Liam Silke. Got his first score in 41st minute after good ball by Graham O'Sullivan and in the 56th minute he made it four without reply as he played himself into the final.
David Clifford - 10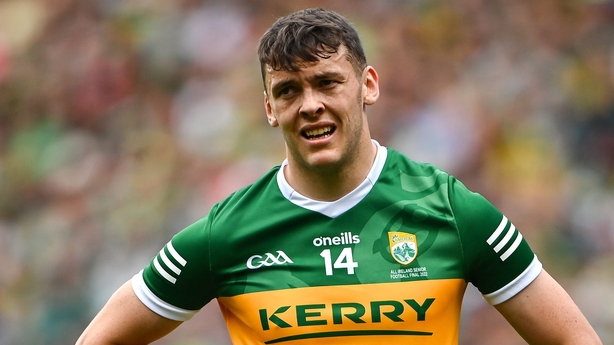 An All-Ireland final performance for the ages. He was a lifeline for off-colour Kerry in early stages, claiming huge marks. Always wanted the ball and kicked the frees in first half after O'Shea missed first. Eight points in total, three from play, on a day when his talents were franked with a first Celtic Cross.
Paul Geaney - 6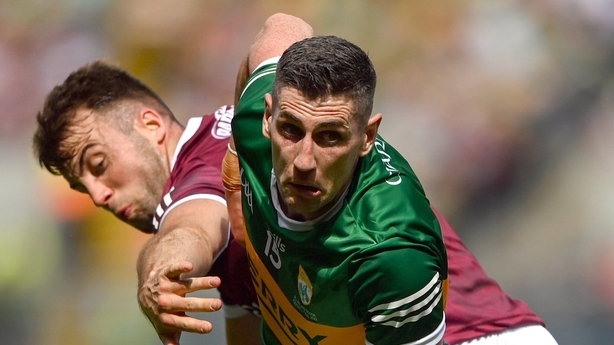 Kicked two bad wides early on before breaking his duck via a mark. Withdrawn at half-time.
Substitutes
Killian Spillane (for Geaney HT) - 8
Huge impact. Poor wide followed by a super point. He won a big free as Kerry tightened the noose and fisted a point in 70th minute to make it two-point lead.
Adrian Spillane (for Moran HT) - 7
Helped Kerry get on top of the middle area
Micheal Burns (for O'Brien 57) - 6
Fouled by Gleeson in dying seconds to kill a few seconds and earned free that stretched lead to four.
Paul Murphy (for Ó Beaglaíoch 64) - 6
Short cameo for 2014 winner but had a great battle for possession with Comer, which led to a Kerry free.
Galway
Connor Gleeson - 6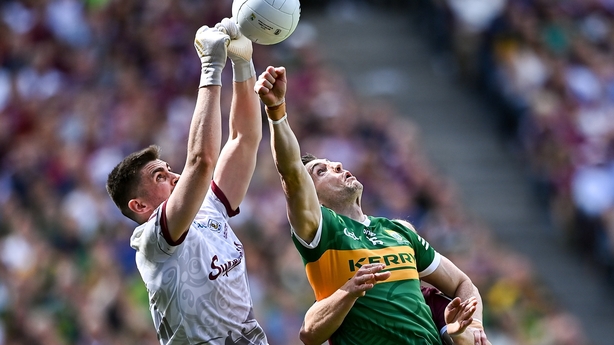 As expected Kerry tested him with a couple of early high balls. He was unconvincing but goal remained intact. Restarts were solid but looked nervy in possession, as one disastrous short free exhibited. Lucky to avoid black card for Spillane pull down in second half
Liam Silke - 8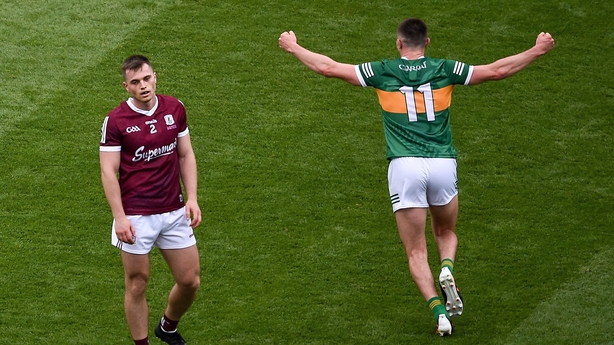 Kept Sean O'Shea under wraps quite successfully. Beyond that he popped up in forwards to earn Galway their first 45'.
Seán Kelly - 6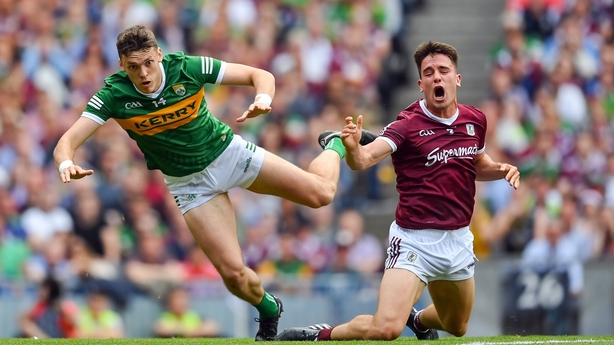 Like O'Sullivan at the other end with Walsh he was on a hiding to nothing having to mark David Clifford. He battled manfully and got a smack in the chops for hi troubles from Clifford. Tried to keep Clifford honest by contributing to attacks and got on a lot of ball.
Jack Glynn - 8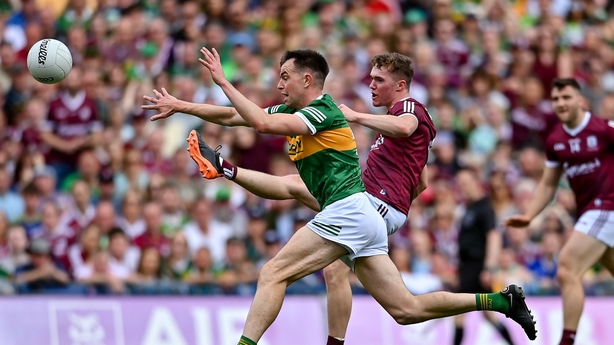 Scored a great point in 29th minute but it was at the other end where he did his best work, keeping Paudie Clifford on the fringes of the game for 40 minutes. Came under pressure as Galway turned the tide and puled his marker down for a free.
Dylan McHugh - 7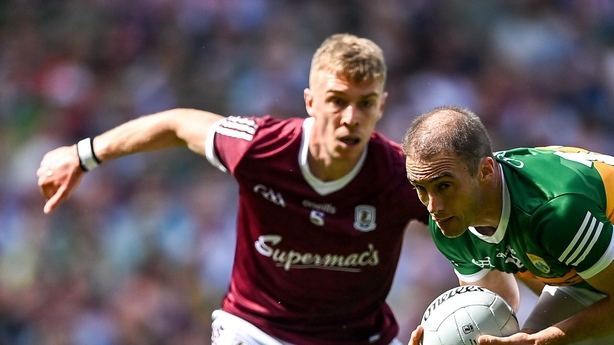 Always available for pass in attack. Mix-up with Gleeson on short free did not seem to be his fault. Did have a bad turnover, but escaped as Clifford kicked a rare wide. Claimed important second half kick-out that led to a Galway free.
John Daly - 8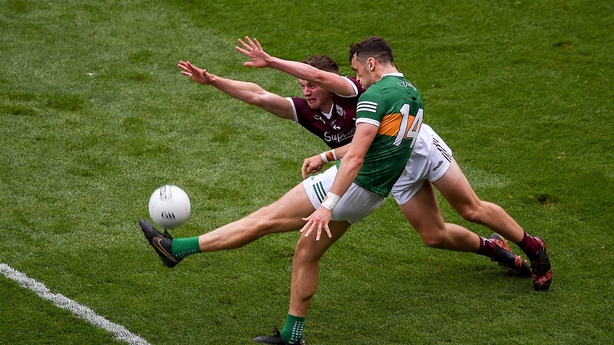 The centre-back was very influential, particularly in first half as his distribution helped Galway keep Kerry on back foot. Spectacular pass to Heaney for early Galway score. Won kick-out that led to Walsh's fourth score. Penalised for grabbing Spillane's hand as Galway came under intense pressure.
Kieran Molloy - 7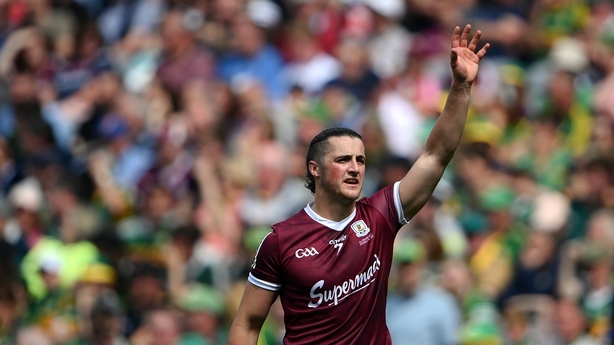 Got through a mountain of work in first half and made key turnover of Paudie Clifford. Even pitched in with a score in 47th minute.
Paul Conroy - 7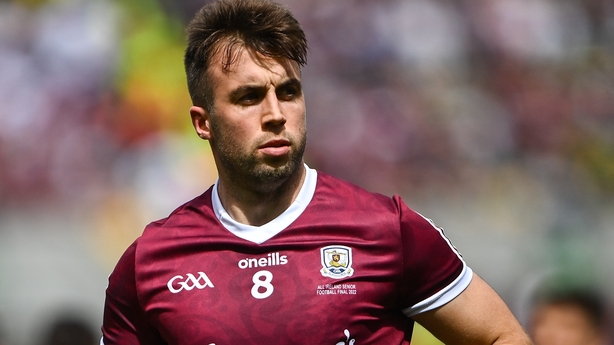 In the wars early on, came off the worse of Stephen O'Brien's heroic block. Would have liked to have had greater influence before his withdrawal.
Cillian McDaid - 9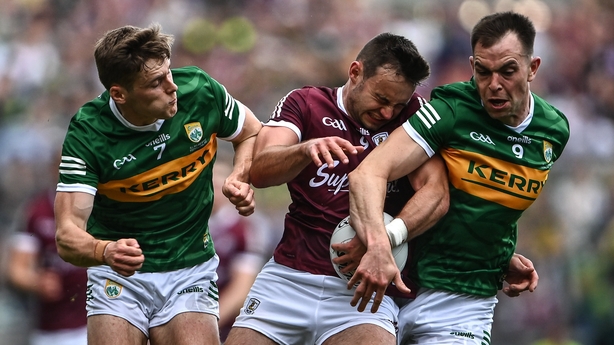 Ludicrous second half performance from the midfielder. Four super points that kept Galway in the game. Always looking for link-ups and powerful running, which Kerry struggled to stop. Kicked a wide under pressure in closing minutes but did not detract from an immense showing.
Patrick Kelly - 7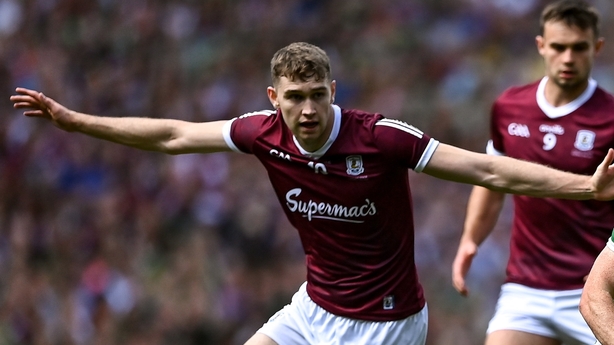 Crucial kick-out option and the wing-forward played his usual selfless game around the middle third.
Matthew Tierney - 7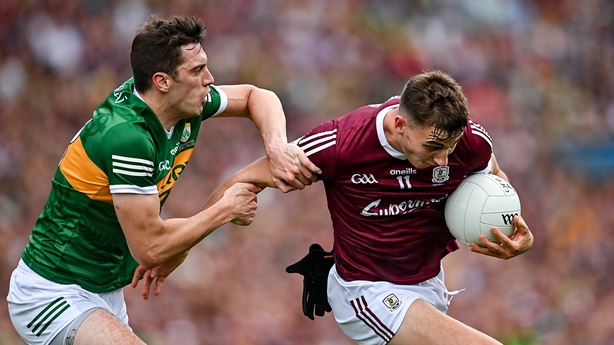 Had some great moments, particularly in first half, including a powerful burst to earn a free. Also effected a key turnover at end of first half.
Johnny Heaney - 6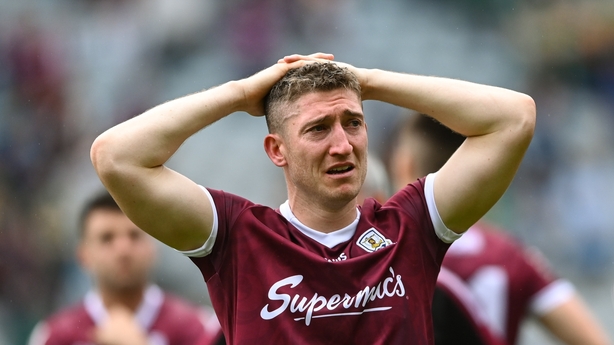 Had the best sight of goal in the game but appeared to be going for point when blocked by Stephen O'Brien. Kicked a poor wide in 58th wide when there appeared to be a rare chance to play the ball inside to Comer.
Robert Finnerty - 7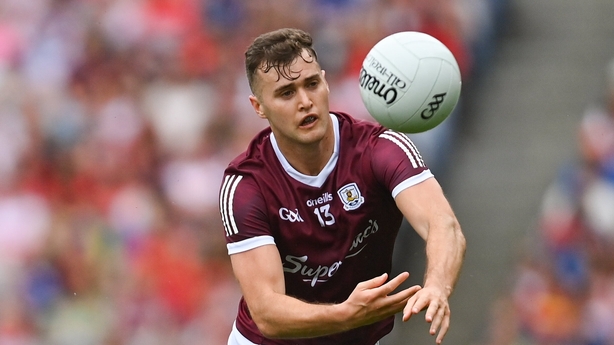 Made way for Cillian O Laoi 10 minutes into first half. May have been a pre-ordained decision as he seemed to be growing into the game after a slowish start.
Damien Comer - 7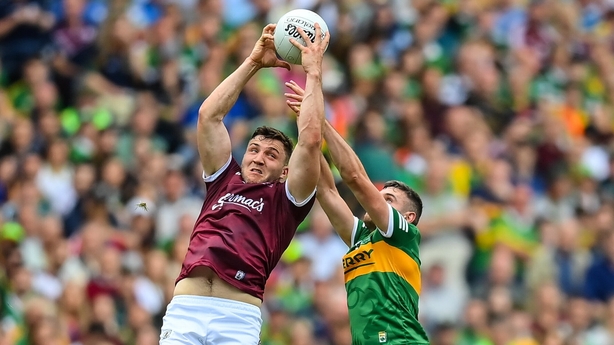 It was thought Galway would need a big performance from their full-forward to win and it did not materialise. Jason Foley did a superb job and he was near anonymous in first half. Grew into proceedings in the second, coming deeper and deeper for the ball. Won a big mark but held scoreless.
Shane Walsh - 10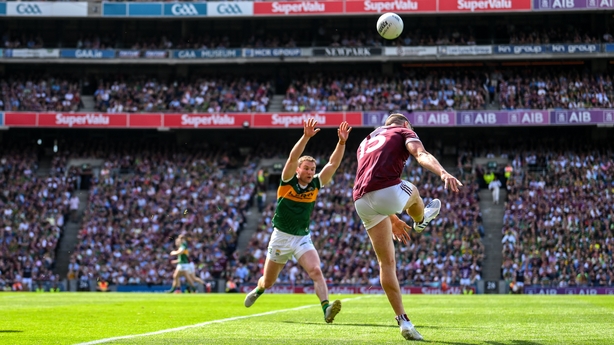 Would be man of the match in defeat if not for the performance of David Clifford at the other end. The man is a walking YouTube compilation. He kicked nine points, with at least three of them live contenders for score of the championship. Left foot, right foot, balance, vision. Kicked two wides but hard to find flaw in a heroic performance.
Substitutes
Cillian O Laoi (for Finnerty 46) - 7
Involved from the get go. He was on the end of a late hit and hope into square but his fisted effort was never troubling Ryan.
Cathal Sweeney (for Conroy 58) - 6
Big shoes to fill late on with game slipping away.
Eoin Finnerty (for Heaney 63) - N/A
Not on long enough to rate
Niall Daly (for Tierney 75) - N/A
Not on long enough to rate